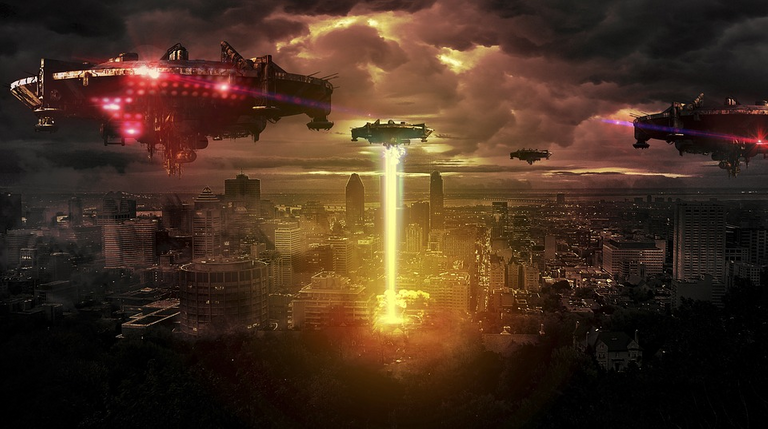 Hollywood movies are loaded with special effects. Over time, these special effects have gotten, well, more special. Movies are much more realistic than just 10 years ago. This is the result of improving technology and directors constantly trying to push the envelope.
Chroma keying is a very popular effect in Hollywood dating as far back as 1898. You probably know it by the more common name "green screen".
Most Hollywood movies and shows use a lot of green screen filming. This allows you to film special effects and locations that wouldn't be possible without using Computer Generated Imagery (CGI). CGI is very expensive and even more expensive to do well. Green screen allows producers to create practical effects and avoid the aging effects of CGI.
The Mandalorian changed the game even more by using LED walls driven by the Unreal gaming engine.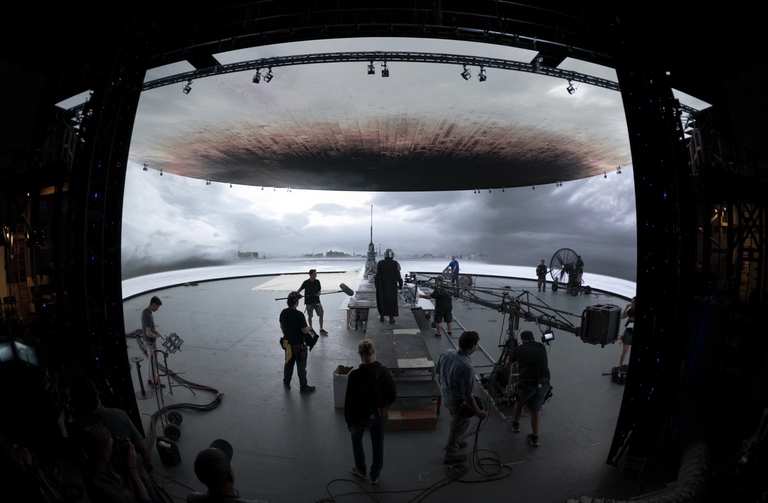 This technology is new but has significant advantages over green screens and CGI. The biggest advantage is lighting, while using green screens you flood characters with green light which has to be removed and countered in post production. By using giant LED walls you are able to film with natural looking lighting and color.
The Mandalorian used a 20 foot high room with 270 degree LED screens spanning 75 feet across. This allows them to film any scene without using green screens allowing actors to actually see what is going on around them.
One of the unique advantages of this technique is the game engine can move the camera around with the actors producing much more realistic environments without tedious post production work. Rotaing the camera around characters is a common technique used in 3D gaming. To do this while filming is considerably harder and takes a lot of high end equipment to handle it. Unreal has released an interesting post on the techniques and challenges with this technology.
This technique also allows producers to have complete control over weather effects, lighting, and location as they shoot in an enclosed environment. One of the biggest benefits outside of lighting and 'spill' is location shooting. No longer do you have to travel to the Alps to film with a realistic snowy mountain background. The costs to build such a system are high but it becomes a cheaper solution in time once you factor in a lot of the savings on travel, props, and lighting.
I highly recommend you check out some videos on this technology, it is quite facinating and will really change the way movies and shows are produced in the future.
---
Securely chat with me on Keybase