Faheng Wang and a team of scientists have developed a type of cement that behaves like wood.
It is developed using an ice-templating technique resulting in a material with wood-like grain. It is stronger than other porous cement-based materials with equal density, and the porosity of the material by water can be controlled with water-repulsive chemical treatment.
The material also has great thermal insulation properties thanks to its porous nature/small pockets of air within its structure.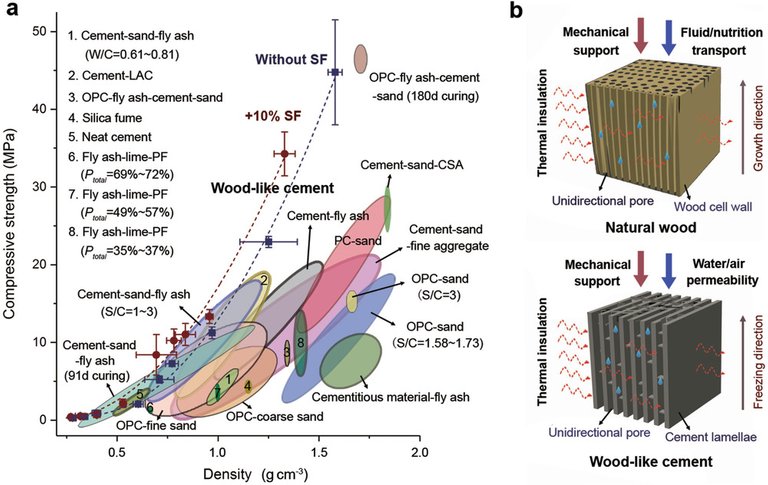 Sources:
https://onlinelibrary.wiley.com/doi/10.1002/advs.202000096
https://phys.org/news/2021-01-wood-inspired-cement-high-strength-multifunctionality.html