A new handmade thing in my home, guys!
We threw away our previous wardrobe because it was very old and broken, and I didn't want to buy a new one because I love free space in my hall.
So we decided to create something laconic in minimalistic style. Something very simple and very unusual.
At first we bought wood and painted it (I forgot to make photos oops)
Then we need to hang them to the wall to create a hanger and a shelf.
We used rather unusual way to do it. My husband saw it in Youtube and said it was just great!
So we needed to make a special screw - with a very sharp end.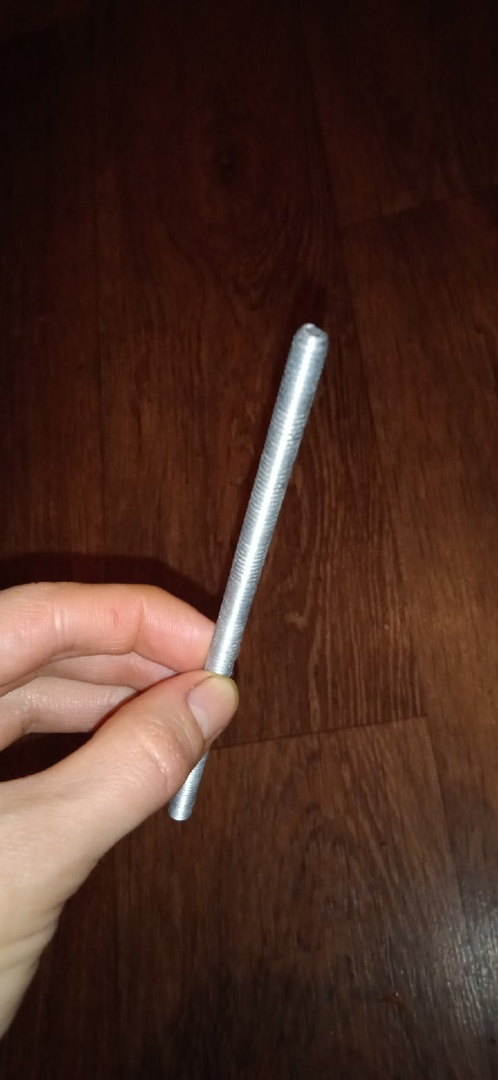 The process looked like this...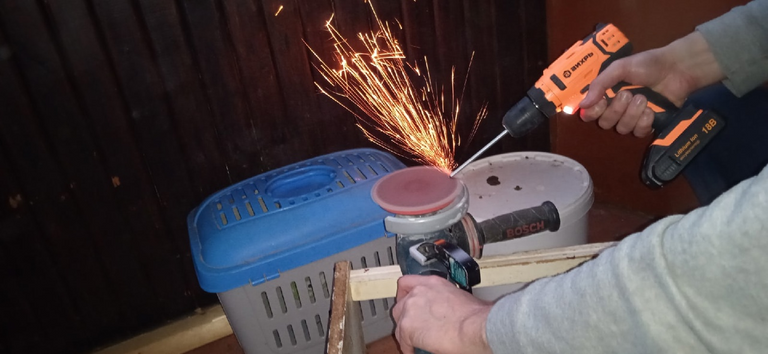 It is the result
It's really very sharp!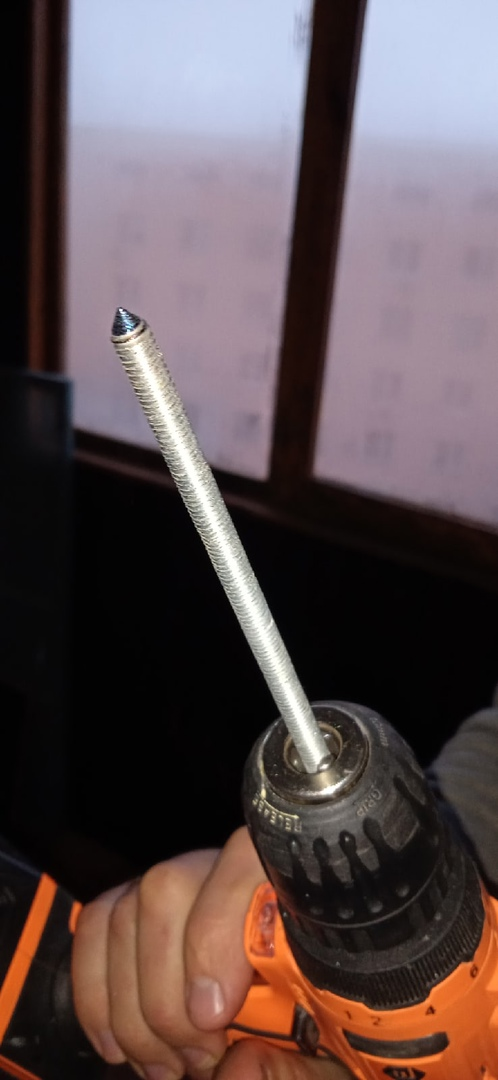 Then we needed to make holes for it in our wooden parts.
We used this very 3D printed tool that made the process easy and fast. It prevented wrong movement of the drill and the scre-driver during the process. The side was very narrow, and it was hard to hold it straight during vibration.
We created such a thing specially for these needs, and it works fine!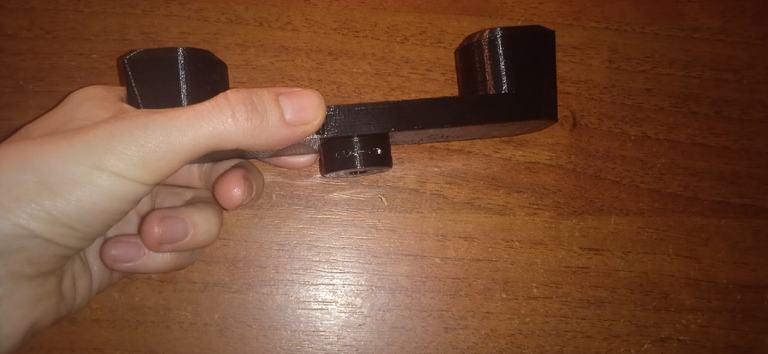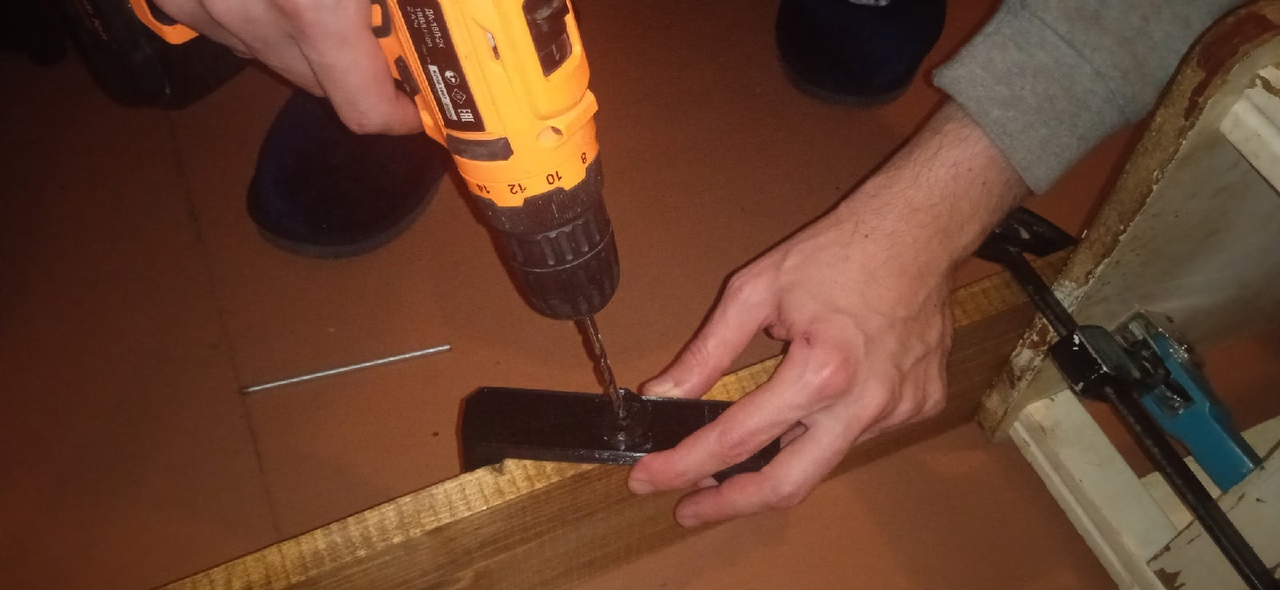 Then we put our sharp screws into holes and put it to the wall - shard ends made dots in the right places, and then we need just to make holes into the wall and put them there.
We avoided many mistakes with measurements and making notes on the wall with pencils aor something else.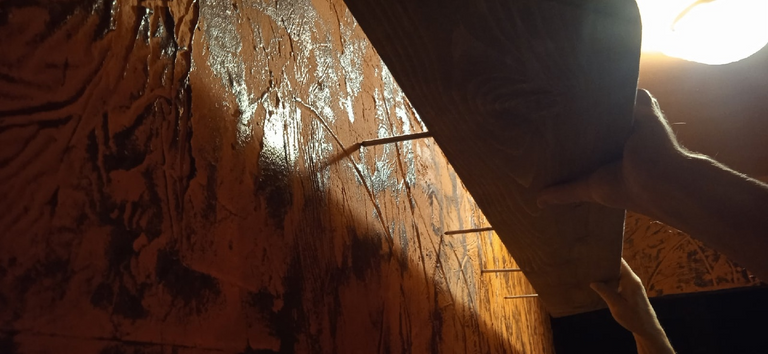 It's how our hanger looked on the wall.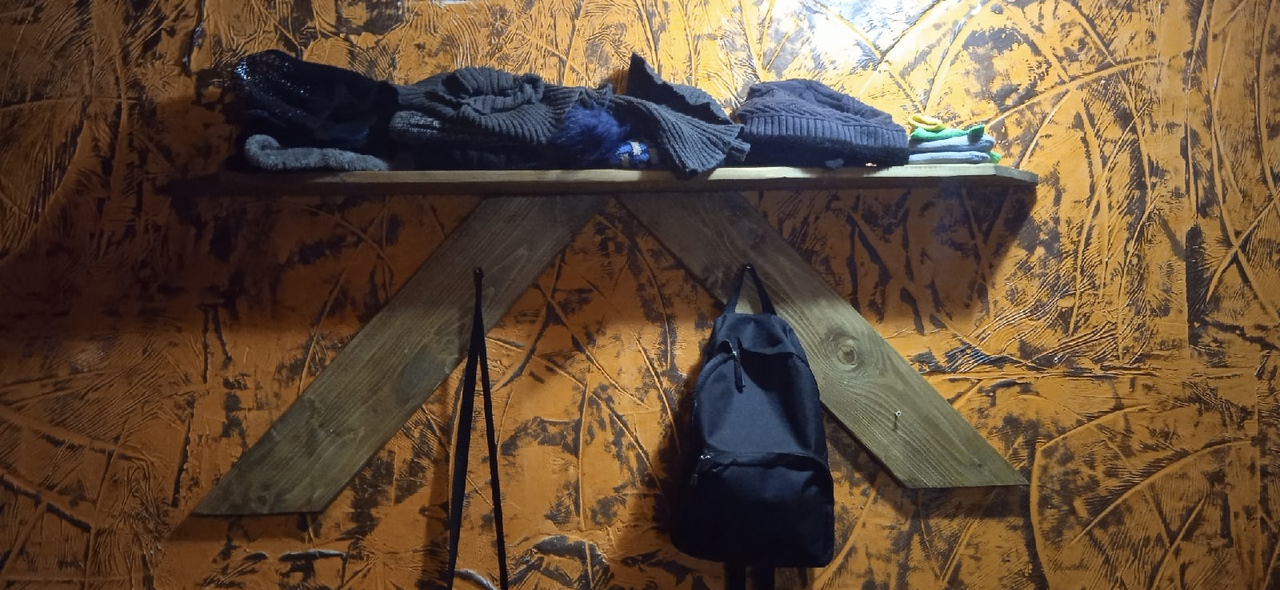 And it could hold many heavy things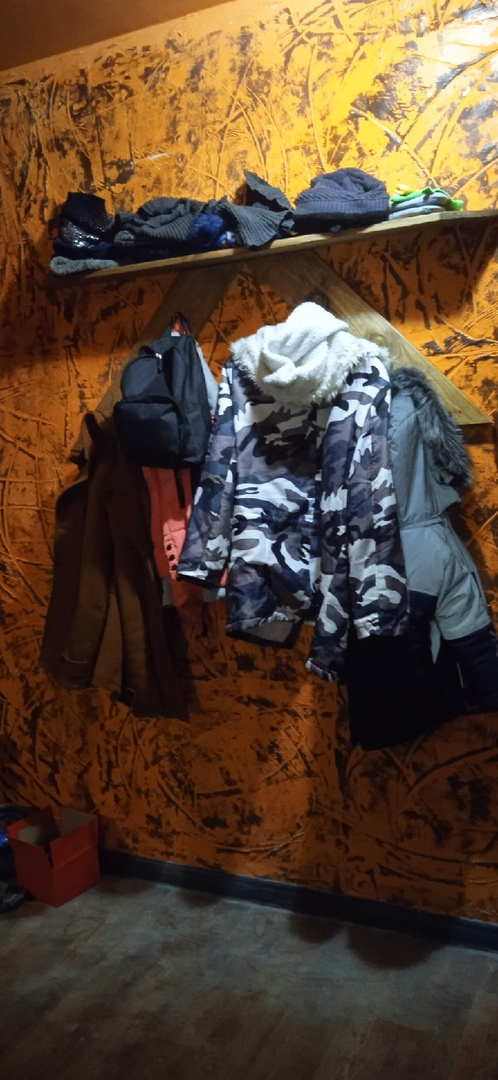 And now - my love - lizard-hooks!;) They look so amazing;) And their tales are very strong!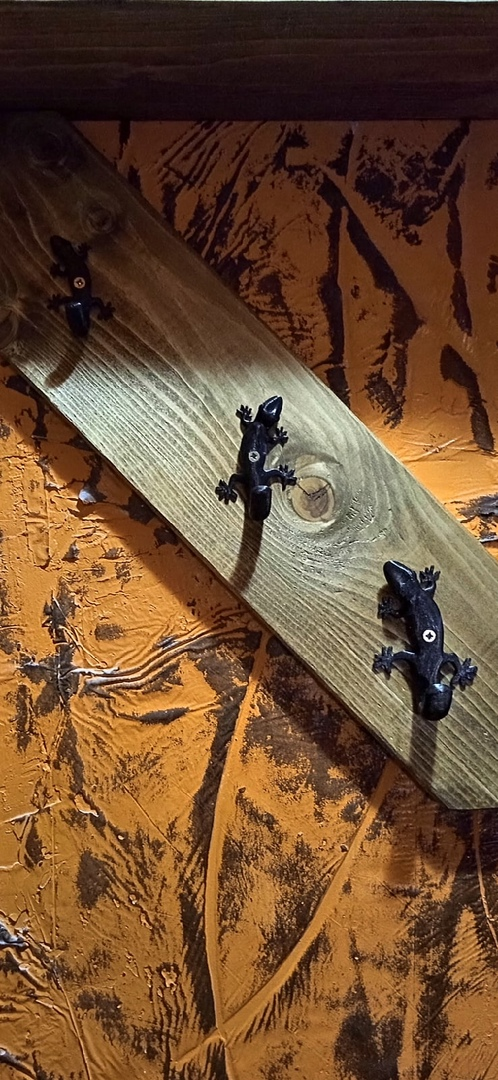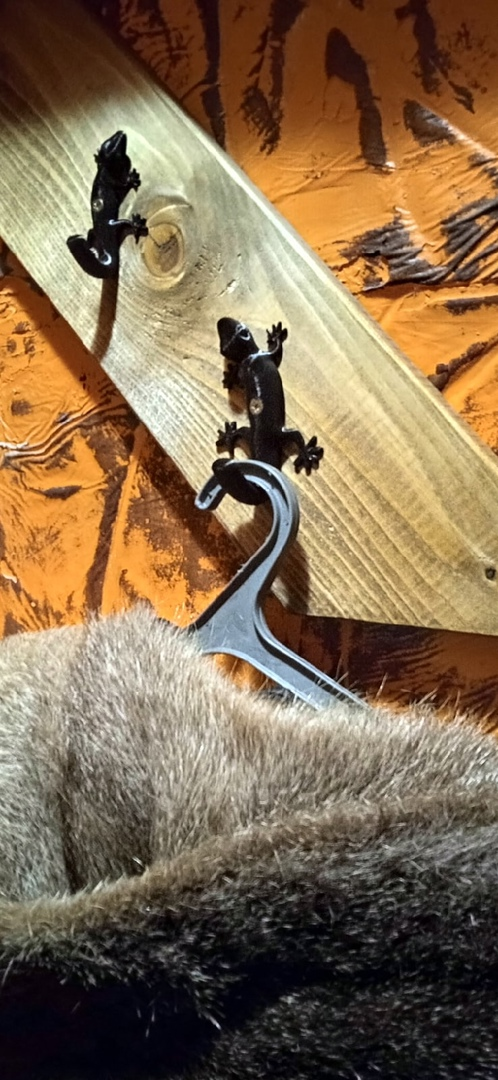 I like the result. I have a hanger, and I have free space as I wanted;)
And we spent only about 5$ to buy the wood for it;)