The time was 12:08am Saturday , He couldn't sleep, it had been a shitty day at the office yesterday and his fight with his friend, Missy in HR didn't help matters and now to top it off, he just couldn't sleep. He thought about what to do as he laid there on the bed, there was nothing interesting on TV, No new topic trending on Twitter, finally hedecided to go for a walk and then watch a late night movie, that should help.
The time was 12: 23am, She was sipping her drink, waiting for her movie to start, she was a regular at the late night movies, infact she was a regular at any activity that involved the night.
He met Her (coincidence, the stars ,fate - who knows), they were the only 2 watching the movie that late, they got talking they could make as much noise as they wanted to and that they did - movie forgotten.
-"let's do this again tomorrow afternoon, Lunch?"
-"No I can't "
-( Gut punch), "Uhmmm why?, too fast?"
-"No, Not that, I just don't like coming out during the day I love the night time, I'm nocturnal like that, we could go out in the evenings when the sun isn't out"
-"you got something against the sun - lol"
-"yh I do, i hurts when I'm out in the sun"
-"are you a vampire or something"😌
-"yes, yes I could be one......."😪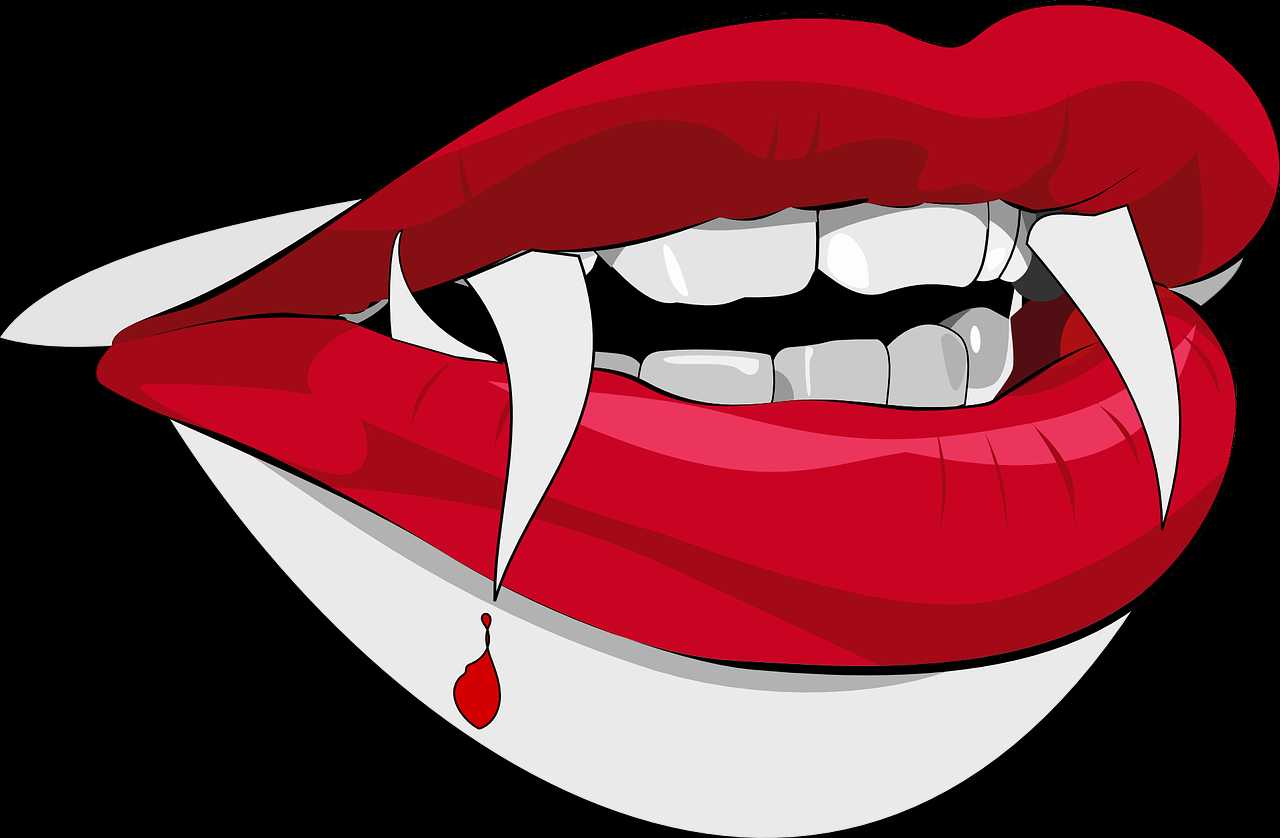 source
Sounds like complete fiction right?, I'm sorry but this isn't the intro to one of those vampire romance fiction stories, I enjoyed as a young girl because, there are actually those who suffer from a condition in which they are extremely sensitive to sunlight and have been unfairly tagged as Vampires, - they aren't, they just suffer from a condition called PORPHYRIA.
WHAT IS THIS PORPHYRIA?
Porphyria is coined from a Greek word meaning purple. It is a group of rare, mostly genetic diseases of the blood; it is due to an accumulation of purple-red pigment in the body called Porphyrins. These Porphyrins are used to make up heme which is a component of hemoglobin, a protein that can be found in blood that helps in oxygen transport.
IS THERE JUST ONE TYPE OF 'PORPHYRIA'?
There are 8 types of Porphyria, but most Medical Doctors like to classifying them into 2 classes;
Acute Porphyria ; which usually presents with neurological symptoms
Cutaneous Porphyria (most commonly Porphyria Cutanea Tarda) which presents with cutaneous symptoms. - most likely the type the lady in the short story had.
WHAT CAUSES THIS 'PORPHYRIA'?
The different types of Porphyria results from deficiency of different enzymes specific for each type of Porphyria, and these enzymes are required in the pathway for the production of heme, when an enzyme in the pathway is deficient , it leads to build up of Porphyrins which serve as the raw material for the production of heme.
Porphyrin ➡️ heme
When a lot of these Porphyrins are accumulated in the tissues and blood, it leads to problems and the symptom specific to that type of Porphyria begins to appear.
ARE PORPHYRIAS ONLY INHERITED ?
No they aren't, although most are inherited, they could also be acquired in a way through some triggers/risk factors, which could cause an increase in demand for heme and this the presentation of the symptoms.
some of the risk factors include;
use of illicit drugs eg barbiturates
fasting or strict dieting
smoking and intake of alcohol
stress both physical and emotional
Medications esp Hormone replacement therapy, birth control pills
Sunlight exposure
Infections such as HIV, Hep C etc
these risks factors usually lead to acute attacks.
Eating garlic or garlic based food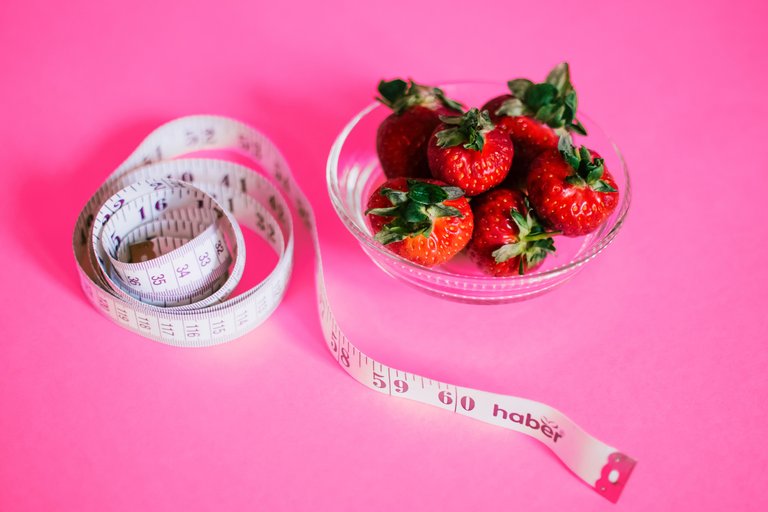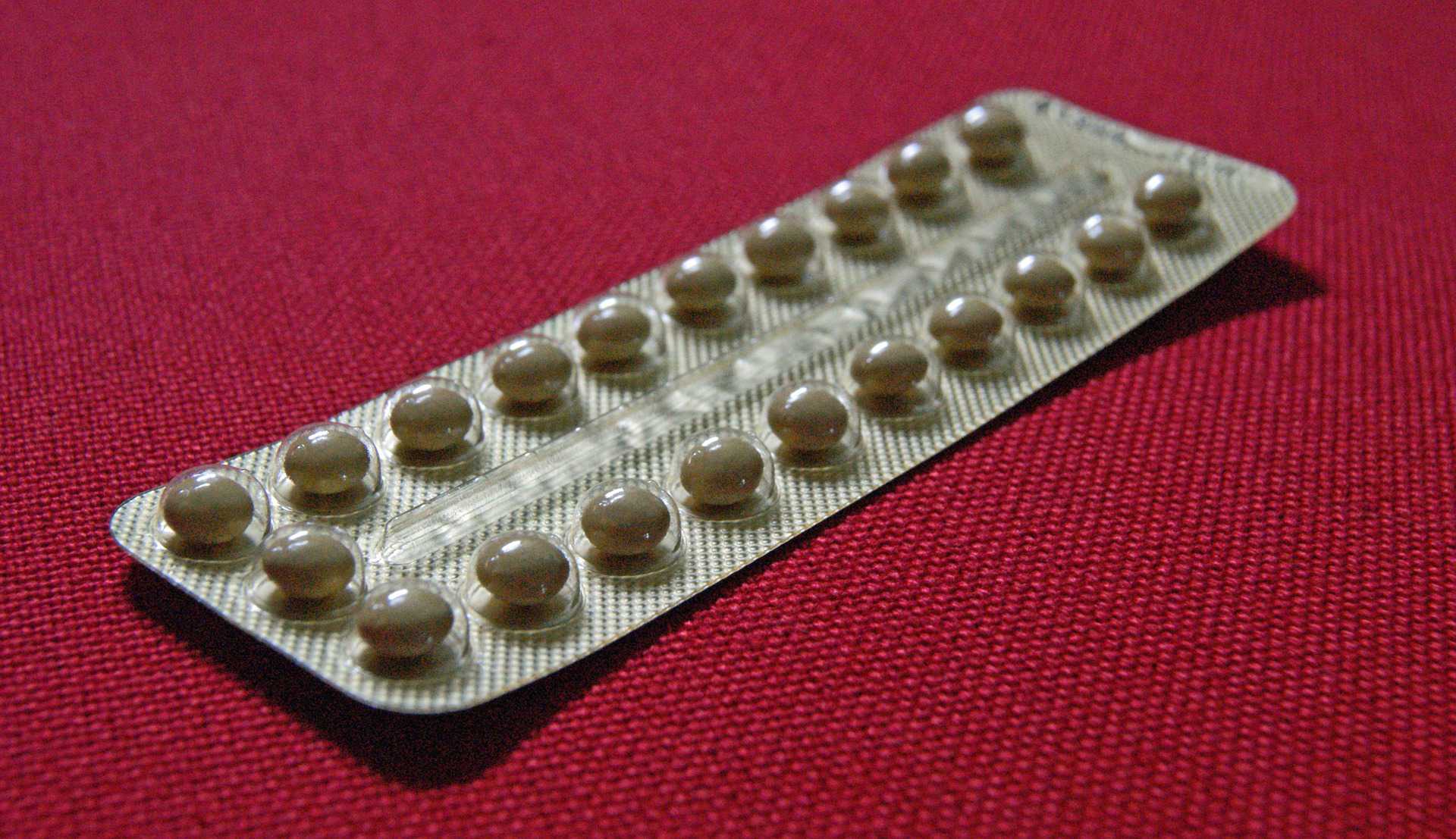 source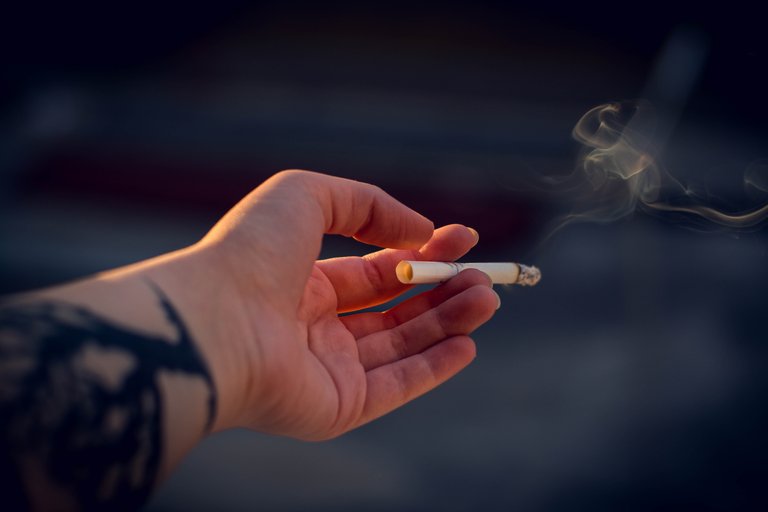 source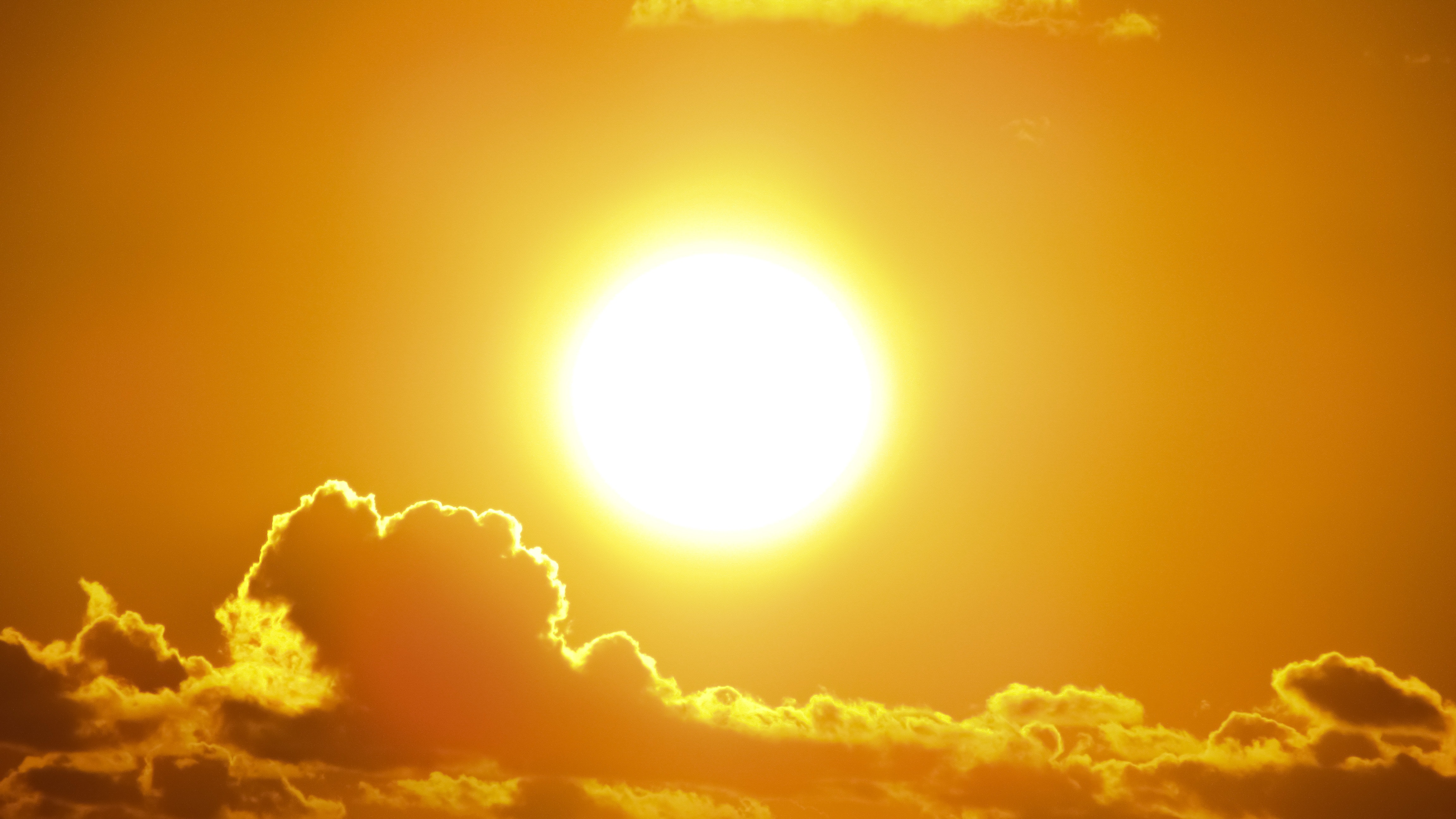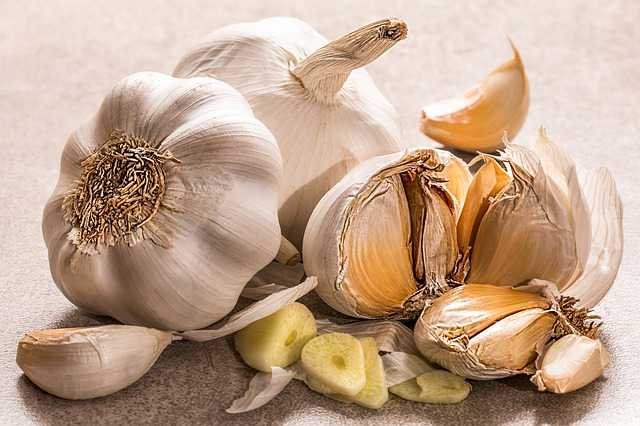 source
SO WHAT ARE THE SYMPTOMS OF PORPHYRIA
Thee symptoms depend on whether they fall under the Acute or Cutaneous type
for Acute Porphyria the symptoms includes;
-Severe abdominal pain
-Constipation or diarrhea
-Nausea and vomiting
-Muscle pain, tingling, numbness, weakness or paralysis
-Chest, back and leg pain
-Mental changes, such as anxiety, confusion, hallucinations, disorientation or paranoia
-Palpitations
-Seizures
for Cutaneous Porphyria, the symptoms includes; especially with exposure to sunlight
-Sensitivity to the sun and sometimes artificial light, causing burning pain
-Sudden painful skin redness and swelling (edema
-Blisters on exposed skin, usually the hands, arms and face
-Fragile thin skin with changes in skin color (pigment)
-Itching
-Excessive hair growth in affected areas
-Red or brown urine when left standing under the sun.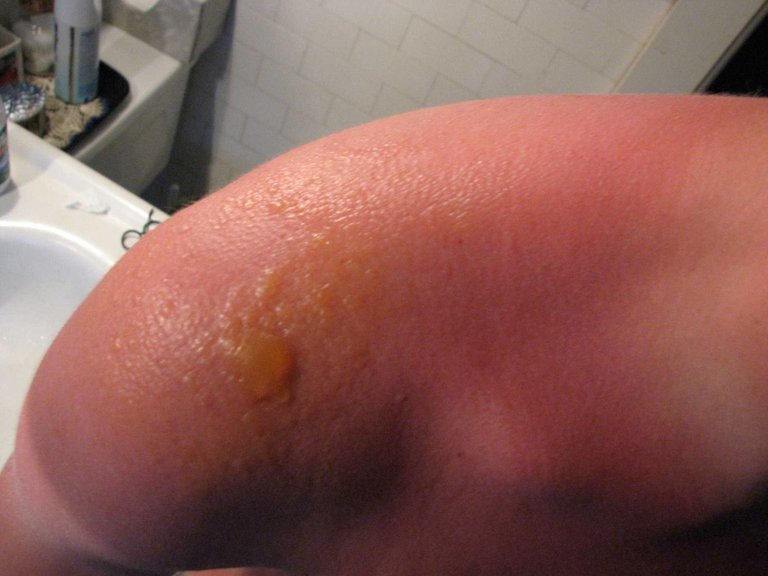 Blisters and redness from Sun burns.
source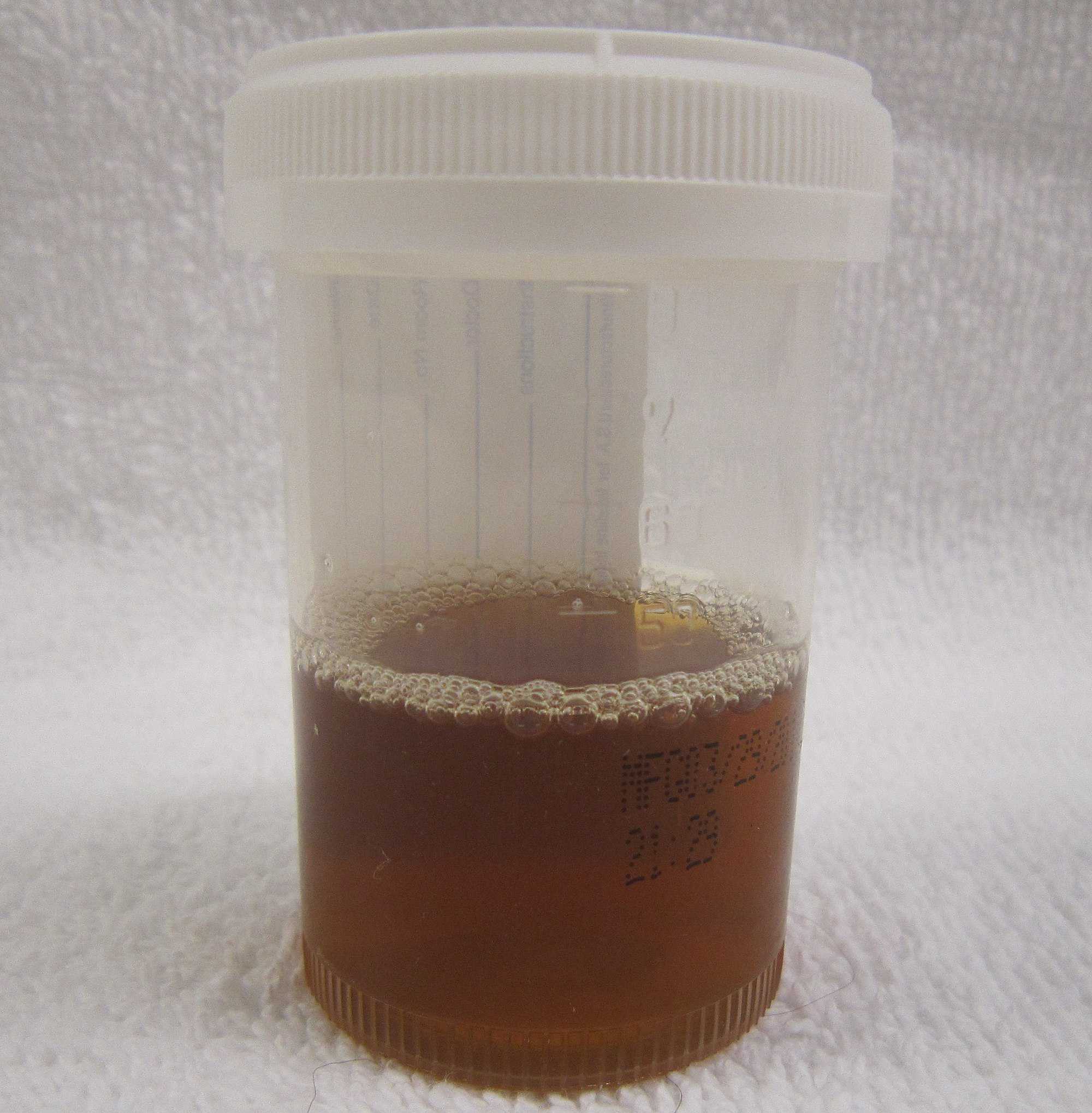 Brown coloured urine.
source
HOW CAN DIAGNOSIS OF PORPHYRIA BE MADE?
Because Porphyrias are rare and most of the symptoms generally mimic a lot of other conditions and making a diagnosis of Porphyria can be quite challenging for Doctors. Analysis of blood, urine and stool is done to check for Porphyrins.
Genetic testing can also be done, if one's family is suspected to have Porphyria.
CAN PORPHYRIA BE TREATED OR AT LEAST PREVENTED;
Simply avoiding the previously mentioned risk factors is enough to prevent acute attacks.
-Use of sunscreens,
-Wearing protective clothing that covers most parts of the body
-Reduce sun exposure
-Avoid stressors
-Reduce dieting and fasting
-Eat calorie rich food etc
Treatment is based on the type;
For Acute Porphyria, intravenous heme analogues or glucose infusion would help reduce the accumulated Porphyrins in the body especially acute attacks.
Symptomatic management of pain, nausea , seizures etc
For Cutaneous Porphyria, regular blood drawing to reduce iron which reduces Porphyrins overload
It's easy to see why one would tag people with Porphyria to be real life Draculas because;
Teeth : repeated attacks causes disfigurement which causes the gums to receed and the canines to be more prominent.
Sunlight aversion, because of the burning
and blisters caused by the sun in their skin.
Garlic avoidance, because garlic could be a
trigger.
They are usually very pale looking.
The blood coloured urine.
So when you see someone dealing with this condition, before thinking of a Supernatural reason / cause try putting the Physical and Medical evidence into thought.
Cheers.
Thanks for stopping by my blog☺️
PS: if you'd like to read more on this disease, you can check out these sites:
[1]https://emedicine.medscape.com/article/1389981-overview
[2]https://www.niddk.nih.gov/health-information/liver-disease/porphyria
[3]https://www.medicinenet.com/porphyria/article.htm