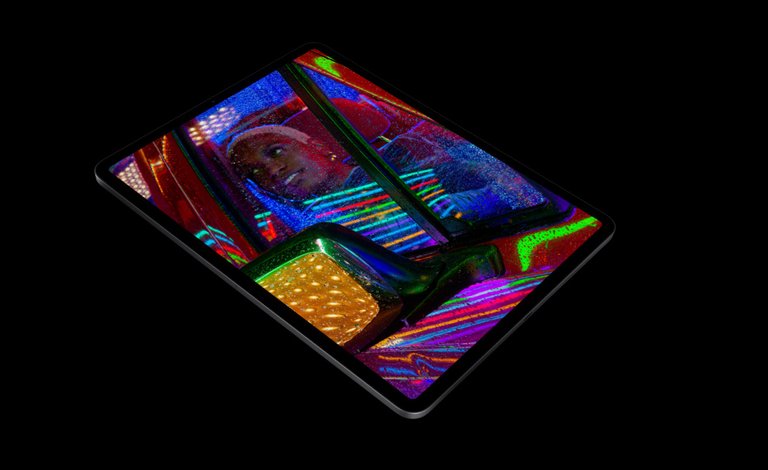 EN
On the Apple event today, Apple unveiled the new iPad Pro tablets. New iPad Pro's feature M1 chip with the 8 core CPU and 8 core GPU. Apple says the iPad Pro is up to 1500x faster than the original iPad and 50% faster than the 2020 iPad Pro. The larger 12.9" model's display is also changed. Apple calls it "Liquid Retina XDR" and it supports a new mini-led screen. Also Thunderbolt connector comes to the iPad Pro's with the same type-c port. It supports accessories at up to 4x faster bandwidth. New iPad Pro's camera system also changed. The front camera now features a 12 mp ultra-wide lens and it can now automatically pans around to keep the person in frame.
iPad Pro 11-inch starts at $799
iPad Pro 12.9-inch starts at $1099
TR
Apple bugünkü etkinliğinde yeni iPad Pro modellerini tanıttı. Yeni iPad Pro'ye gelen M1 çip, 8 çekirdekli CPU ve 8 çekirdekli GPU'ya sahip. Apple'ın belirttiğine göre yeni iPad Pro orijinal iPad'den 1500 kat, 2020 yılının iPad Pro'sundan ise %50 daha hızlı. 12.9 inçlik model olan iPad Pro'nun ekranında da değişikliğe gidilmiş. Apple'ın Liquid Retina XDR adını verdiği ekran mini-led teknolojisine sahip. Ayrıca yeni iPad Prolar'ın bağlantı konnektörü de aynı tip-c bağlantısı üzerinden Thunderbolt ile yenilenmiş. Thunderbolt bağlantısı sayesinde aksesuarlar 4 kat daha fazla bant genişliğine sahip olabilecek. Ayrıca iPad Pro'nun kamera sistemi de yenilenmiş ve ön kamerası 12 mp'lik ultra geniş bir lense sahip olmuş. Bu yeni lens sayesinde iPad Pro insanları merkezde tutabiliyor.
iPad Pro 11-inç başlangıç fiyatı 8.599.- TL
iPad Pro 12.9-inç başlangıç fiyatı 11.999.- TL
---
Image Resource
Apple.com