english summary: in a museum in Vienna currently a simple neural network is displayed, where people can interact with.
Liebe Hiver,
derzeit gibt es im technischen Museum Wien die Ausstellung "Künstliche Intelligenz", wo den Menschen alles rund um KIs und deren mögliche Einsatzgebiete nähergebracht wird.
Für mich ein Highlight vom visuellen her war ein neuronales Netz zum selber ausprobieren.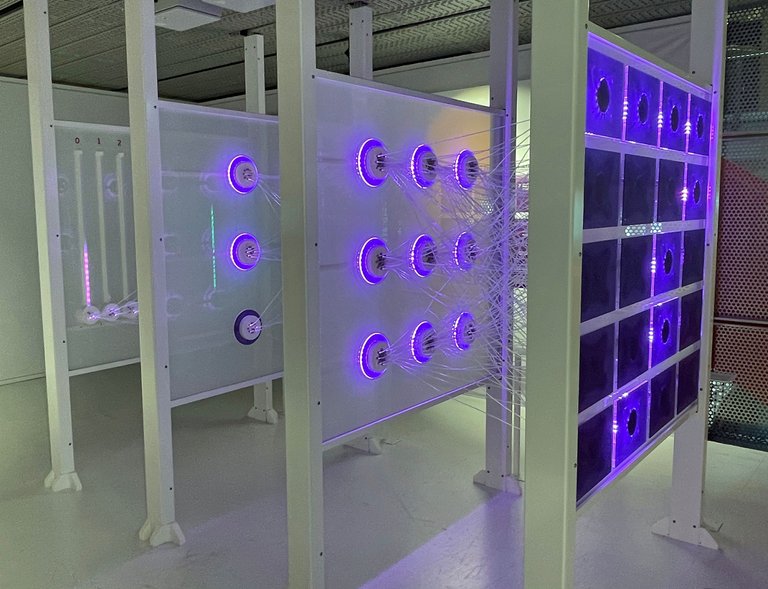 Vorne (rechts im Bild) gab es eine Eingabe aus 4x5 Tafeln, mit denen man die Zahlen von 0 bis 9 darstellen konnte, hier machten wir eine "7". Über 2 layers von Neuronen wurde dann hinten die Interpretation der Zahl digital dargestellt.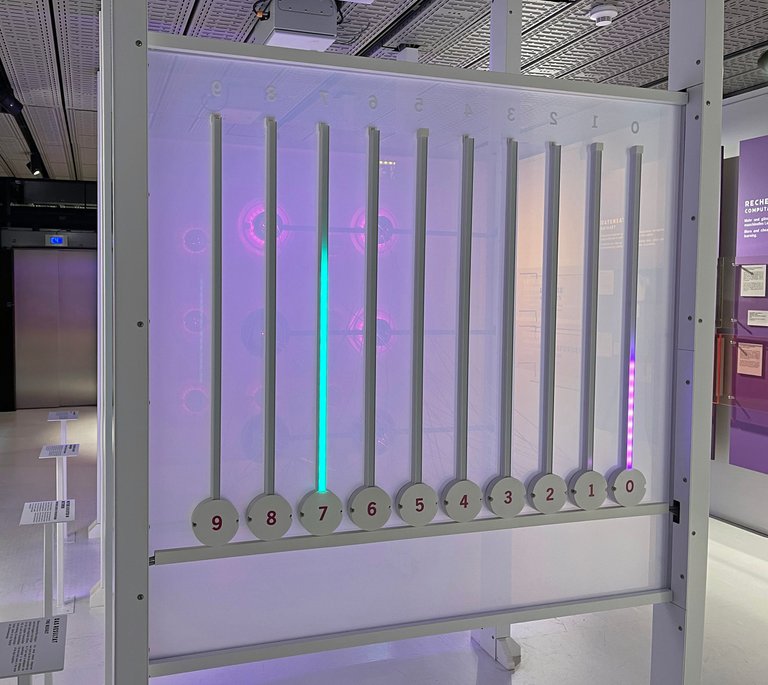 Die Zahl 7 wurde also weitgehend korrekt erkannt (der Balken "0" zeigt das Level an Unbestimmtheit; wenn man eine random Eingabe macht, wären hier 100%).
Hier machten wir eine "8"...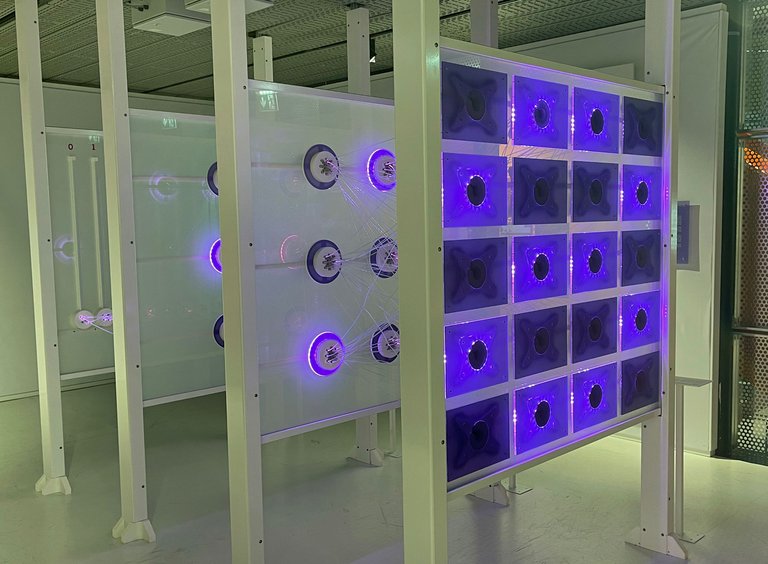 ... die eindeutig erkannt wurde.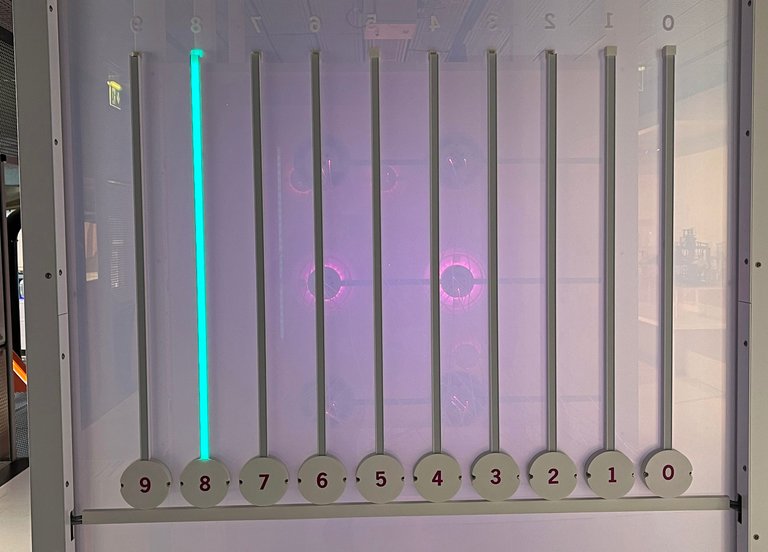 Hier ein Detail der "Verdrahtung".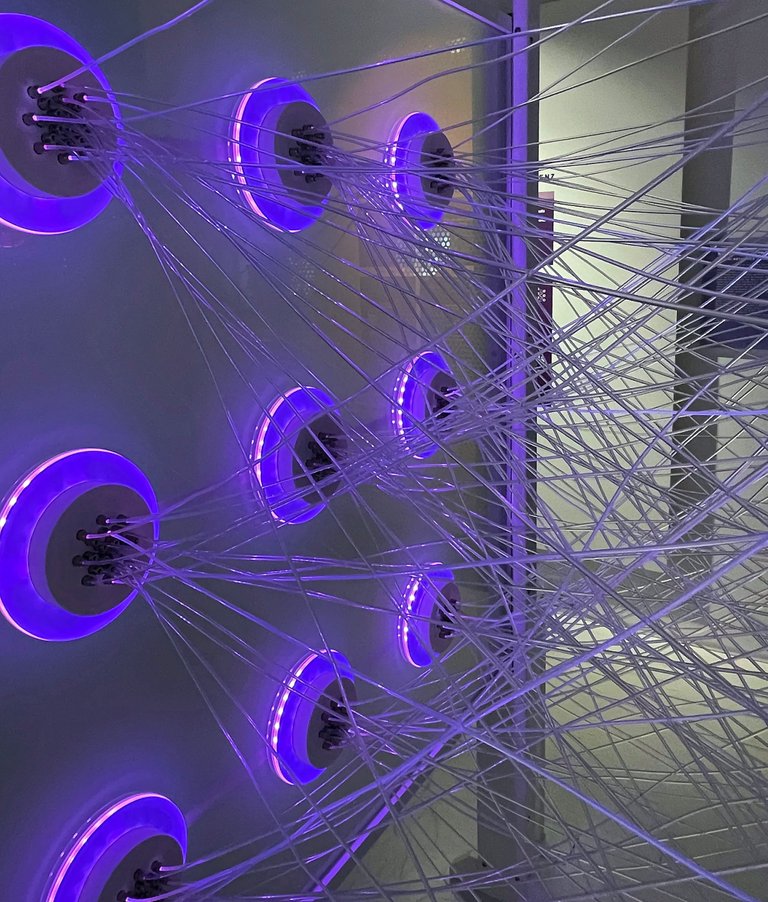 Erstaunlich, wie kompliziert es zu sein scheint, eine einfache Zahl zu digitalisieren.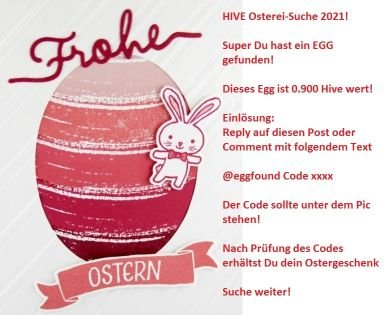 45ZRP
Was gab es noch so in der Ausstellung?
Zum Beispiel einen Ausflug in die Geschichte der Automatisierung. Dieser Roboter von Innocenzo Manzetti, des Wegbereiters des modernen Telefons, ist aus dem Jahr 1849, wurde von einem Uhrwerk angetrieben und konnte mittels hydraulischer Schläuche Flöte spielen. Er konnte die Lippen und Finger bewegen, ein paar Stücke spielen und nach der Vorstellung sich verbeugen und mit den Augen rollen.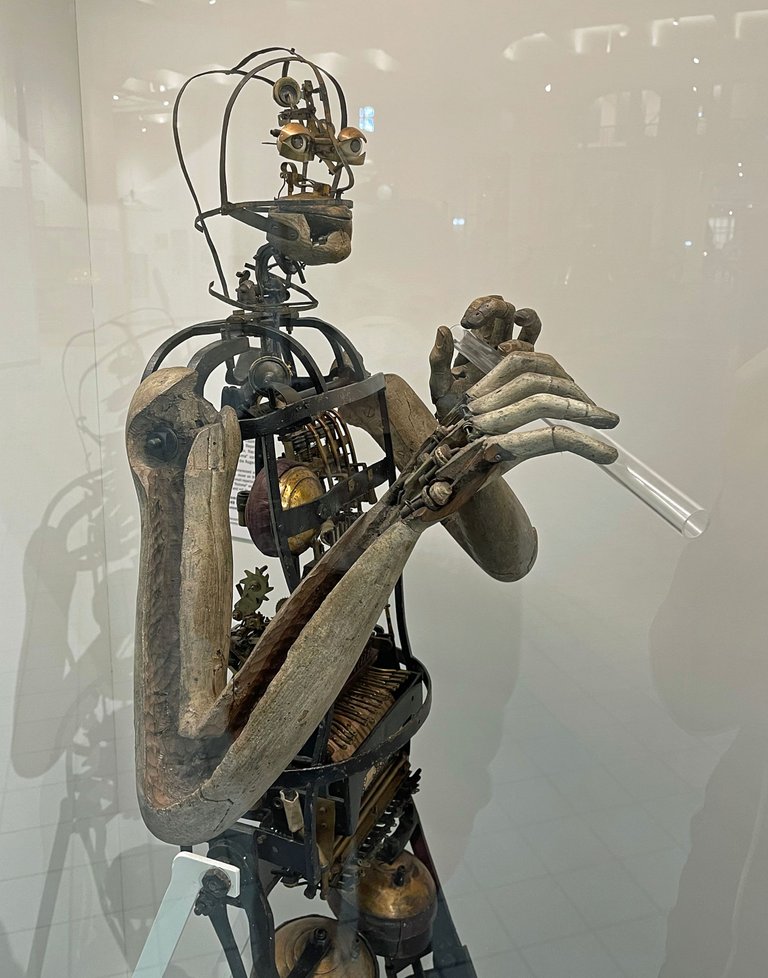 Etwas lahm dagegen (fürs 21.Jhd.) war der Serviceroboter der Ausstellung, "Cruzr", von der Firma Ubtech Robotics, der im Ausstellungsgelände umherrollte bzw. eher stand. Einer dieser creepy Hunderoboter von Boston Dynamics - das wäre interessant gewesen!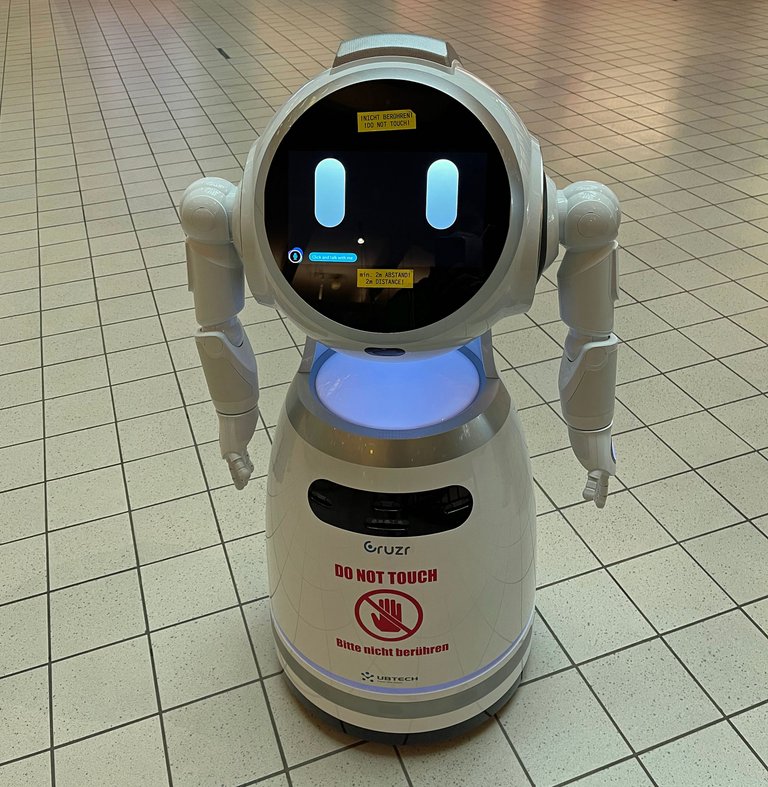 Zuerst funktionierte er noch und erklärte der Reihe nach verschiedene Exponate, doch als wir zurückkamen, war er eingefroren.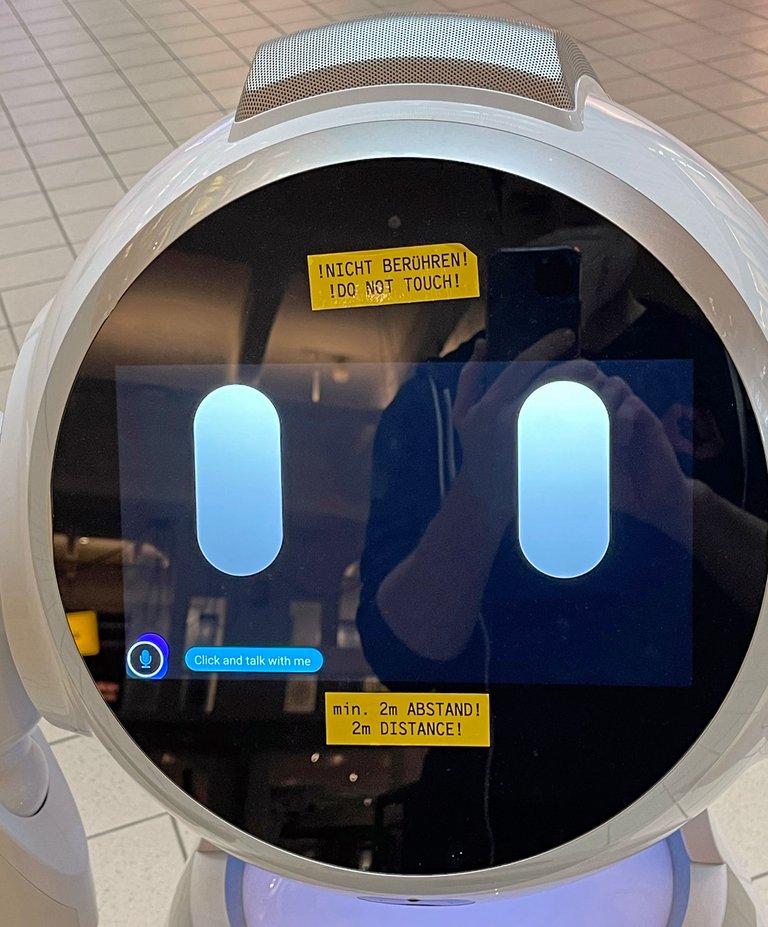 Oder traute sich einfach nur niemand den Button "Click and talk with me" zu berühren, weil der Roboter beklebt war mit "NICHT BERÜHREN" und "mind. 2m ABSTAND"? Social distancing zu einer Maschine - was für ein Schwachsinn!
Homepage der Ausstellung im technischen Museum Wien
Wann: noch bis Sommer 2021 (von 1.4. bis 11.4. wegen Covid geschlossen)
Wo: Mariahilfer Straße 212, 1140 Wien
Eintritt: Erw. 13€, Kinder <19 gratis
Immer offen: Museumsshop (mit vielen interessanten Gadgets)