I mentioned in my last Assetto Corsa post that I've upgraded my setup. That upgrade is in the form of a Playseat Challenge. This gives me a proper seat and a good base for my steering wheel and shifter.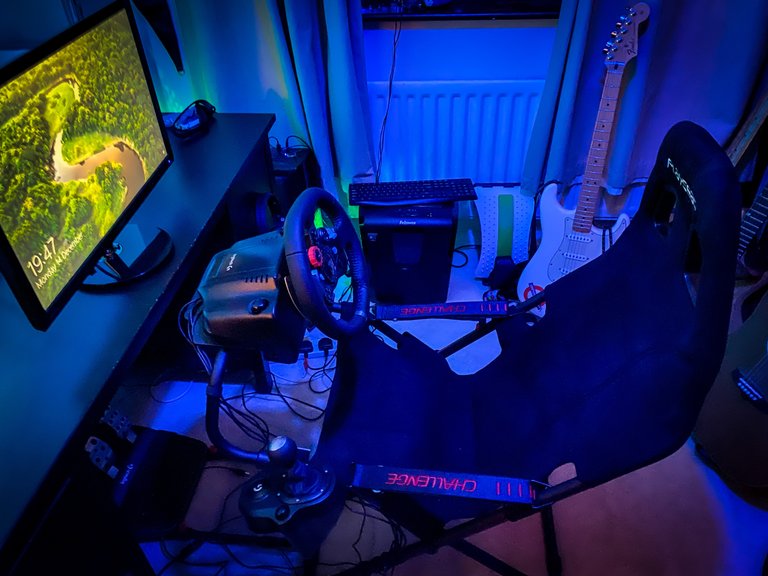 The previous upgrade had been a move from and office chair to a camping chair. The office chair rolled back every time I hit the brakes.
It was worth the investment just for the time it saves setting up. Everything stays where it is and it folds up and can be stored against the wall. This saves me about 10 minutes evert session.