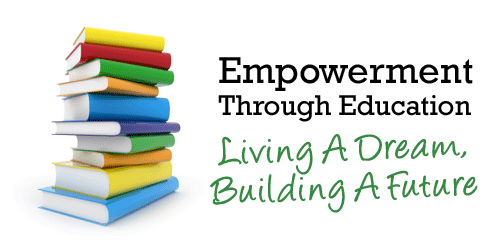 My belief is that teaching is a privilege. To educate the people of tomorrow is an undertaking that I never lose the enormity of. It is up to teachers to ensure that students leave school and enter the world around us better equipped with the skills to survive and thrive in the ever-changing world of today.
---
To be successful, teachers need to have the following:
A deep curriculum knowledge – what to teach and when
An array of Pedagogical practice – how to teach
Classroom management skills – controlling behaviours, both positive and negative, to ensure learning occurs
Adaptability skills – be able to change tact at the drop of a hat depending on the situation presented
Communication skills – to be able to communicate with students, parents and other staff to achieve outcomes for all kids
Data expert – know where your students deficits are and how to track and improve them
All of these skills are very important to be a successful teacher, however the most important trait to have as a teacher is the ability to foster strong and meaningful student-teacher relationships.
---
Today I shared the following saying with my staff: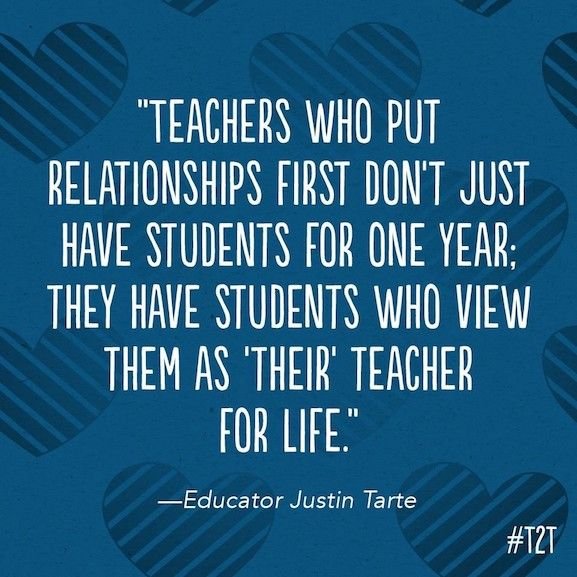 How many of your teachers do you remember who you didn't connect with?
How many of your teachers that you do remember, gave you extra help, believed in you and is someone you believed cared for you?
---
Research clearly shows, that you can be the best teaching practitioner in the world, however if you cannot connect with your students and create meaningful relationships with them, they will never succeed as much as they would with that all important relationship.
Fostering Strong Relationships
One of the most powerful things you can be to every student in your class in to be their 'Champion'. When a student's back is against the wall, they know that you care about them and stand up for them no matter what they have done.
Kids will do almost anything for a teacher they like. If they know that you believe in them and believe they can achieve, then the strength of your relationship with them can only grow stronger.
If you have never seen Rita Pierson's TED talk 'Every Kid needs a Champion', I have included it below. It is a talk I share with staff each year to get their 'juices' flowing and thinking about how they are building relationships with their own students. Are they each and every kids champion?

I am a champion for a Growth Mindset, as opposed to a Fixed Mindset, within my teaching staff and students.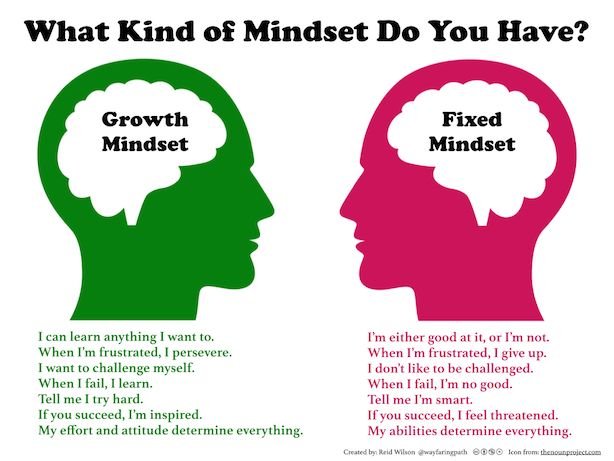 Source
I will address negativity towards students immediately as that is the type of culture that does not foster growth and achievement in schools. I believe that every student can achieve and can grow in their learning journey. Every student learns and grows differently and at different speeds, but every student can learn and can improve. Anyone who does not believe this about a child, already has placed a tag on them and that child will, subsequently, not achieve as they should.
---
In my position in administration, I often deal with students who make poor choices across my school. Often these consequences include suspensions and these students frustrate me every single day.
Even though these students are often tagged the 'naughty kids', I still believe in all of them and work my hardest to ensure that they can access learning in the school. Whatever that might take, I will move mountains to make it happen. I am the champion for many of these students and I let them know that. Something as simple as a fist bump or high five is all that it takes for a student to know that you are looking out for them.
---
As a teacher, if you do not believe in every single student in your class, if you do not believe that everyone of them can achieve; if you are not their champion, then it is time to look for another career.
So I ask all the teachers out there to reflect and ask yourself these questions:
Am I the champion for EVERY student in my class(es)?

Do I believe that EVERY student can improve and achieve?

Do I have the best interests of every student as the foremost concern as a teacher?

What can I do better to create a stronger bond with every student in my class?
---
I challenge you to go away and reflect on your practice and commit to the following:
How can I improve the student-teacher relationships in my class with EVERY student?
---

If the foremost concern for every teacher is to build a strong bond with their students and be their 'Champion', then every student will improve and we will build better citizens ready to enter society when they leave school.
Thanks for reading.
---