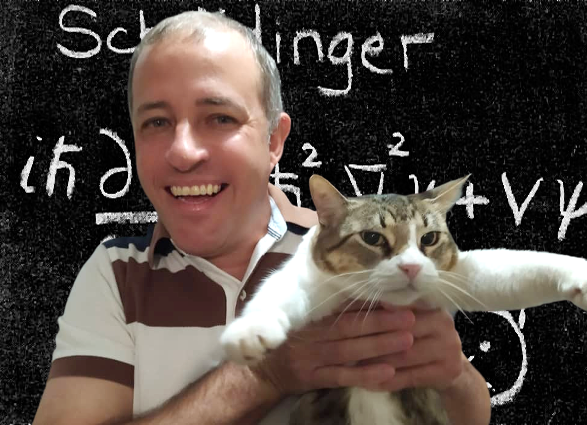 Erwin Schrödinger was a physicist who won a Nobel Prize and who did a famous thought experiment to explain some implications of quantum mechanics that is known as Schrödinger's cat.
Erwin Schrödinger era un físico que gano un premio nobel y que hizo un famoso experimento mental para explicar algunas implicaciones de la mecánica cuántica que se conoce como "El gato de Schrödinger.
There are many explanations of this in books and YouTube videos, there is even a very funny scene from the series The Big Bang Theory "in which Sheldon Cooper tries to explain the experiment to Penny. Like Sheldon, and without giving many technical or scientific details, I describe the experiment below.
Existen muchísimas explicaciones de esto en libros y videos de youtube, incluso hay una escena muy graciosa de la serie The Big Bang Theory en la que Sheldon Cooper trata de explicarle el experimento a Penny. Al igual que Sheldon y sin dar muchos detalles técnicos ni científicos describo a continuación el experimento.
Schrödinger's Cat / El Gato de Schrödinger
Source of the Picture
Dentro de una caja hay un gato y un frasco cerrado con veneno, hay un cincuenta por ciento de probabilidad de que el frasco se rompa y el veneno mate al gato, y otro cincuenta por ciento de que el frasco no se rompa y por lo tanto el gato siga vivo. La cosa es que según la mecánica cuántica el gato dentro de la caja está vivo y muerto a la vez pero cuando abrimos la caja, para ver qué pasó con el pobre gato, entonces solo podemos ver una realidad: gato vivo o gato muerto, es decir, mientras no vemos que sucede las cosas coexisten en dos estados o realidades pero cuando miramos una de las realidades colapsa y sólo podemos ver una, nunca, jamás, podremos ver esa dualidad de vida y muerte del gato.
Inside a box there is a cat and a sealed vial with poison, there is a 50% chance that the vial will break and the poison will kill the cat, and another 50% that the vial will not break and therefore the cat is still alive. The thing is that according to quantum mechanics the cat inside the box is alive and dead at the same time but when we open the box, to see what happened to the poor cat, then we can only see one reality: a living cat or a dead cat. In other words, while we do not see what happens, things coexist in two states or realities, but when we look at one of the realities, the other one collapses and we can only see one, we will never, ever, be able to see that duality of life and death of the cat.
---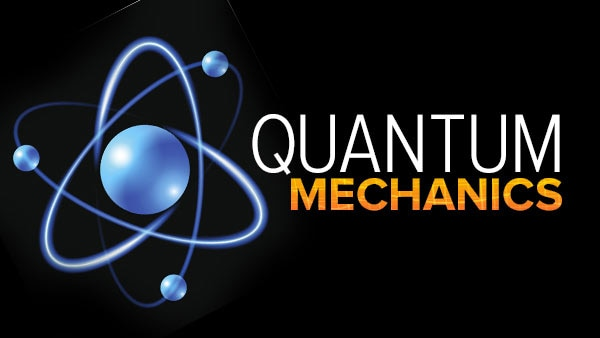 Source of the Picture
What is Quantum Mechanics? / ¿Qué es la Mecánica Cuántica ?
Obviamente esto ocurre sólo en el mundo cuántico, pero, ¿qué es el mundo cuántico?, pues es el que corresponde a las cosas que son muy pequeñas, ¿qué tan pequeñas?, pues del tamaño de las moléculas, átomos y partículas elementales. Para las cosas que son más grandes que una molécula la mecánica cuántica no tiene aplicación alguna.
Obviously this occurs only in the quantum world, but what is the quantum world? Well, it is the one that corresponds to things that are very small, how small? Well, the size of molecules, atoms, and elementary particles. For things that are bigger than a molecule, quantum mechanics has no application.
---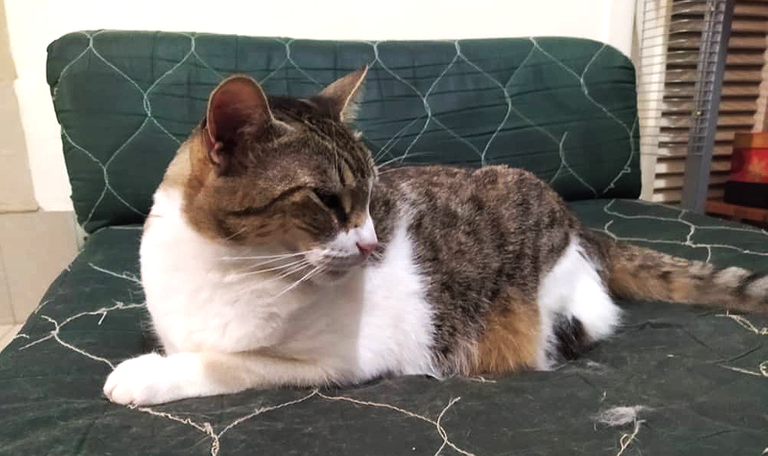 Our Own Schrödinger's Cat / Nuestra propia gata de Schrödinger
Now I am writing this on my computer keyboard at the moment and I know that behind me is the cat from my house, Nina Hagen, (yes, she has a first and last name), but do not think that I am going to put her in a box with poison, no, no, not at all; If I did that, my wife and daughter would kill me.
What I'm going to do is take a selfie with my cellphone to see if she's asleep or awake, remember that as long as I don't see her, she will be asleep and awake.
Ahora yo en estos momentos que escribo esto en el teclado de mi computador y sé que detrás de mí está la gata de mi casa, Nina Hagen, (si ella tiene nombre y apellido), pero no piensen que voy a meterla en una caja con un veneno, no, no, para nada; si hiciera eso me matarían mi esposa y mi hija.
Lo que voy a hacer es tomar una fotografía con mi celular tipo selfie para ver si está dormida o despierta, recuerden que mientras no vea ella estará dormida y despierta.
Before taking the picture, the cat is both dead and alive.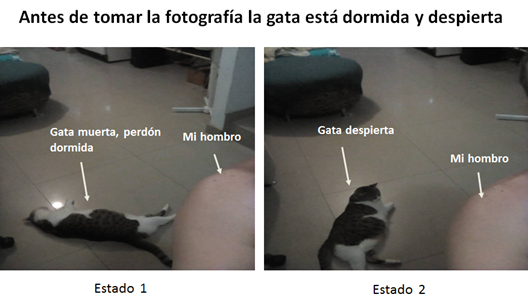 State 1: Dead cat, I mean, asleep.
State 2: The cat is awake (alive).
Then I proceed to take the selfie, making one of these two possible states collapse and allowing me to only see one: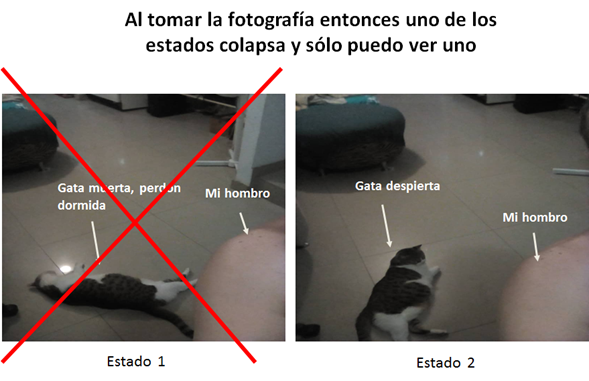 Aha! As you can see, state 1 has collapsed when taking the picture, leaving only state 2: the cat is awake. That means I must give her food. You may wonder then, how could I take a photo in which the two states were seen? The answer is obvious, I took the pictures at different times, haha.
¡Ajá! Como pueden observar el estado 1 ha colapsado al tomar la fotografía quedando sólo el estado 2: la gata está despierta. Eso quiere decir que debo darle su comida. Ustedes se preguntarán entonces, ¿cómo pude tomar una foto en la que se veían los dos estados? La respuesta es obvia, tomé la fotografía en tiempos diferentes, jaja.
---