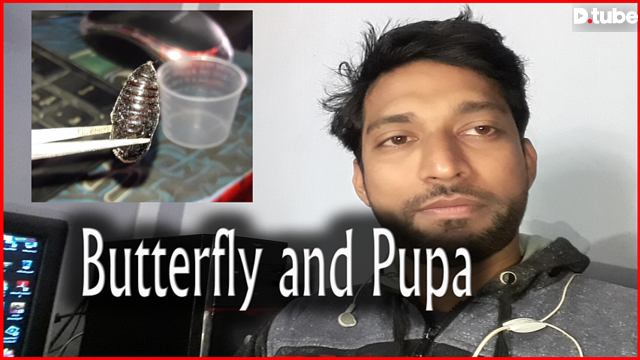 ---
Hello everyone
Today I am here with some interesting video . Today I found a Pupa lets talk about this.
What is pupa?
The pupa is the stage in a butterfly's (or moth's) life when it is encased in a chrysalis and undergoing metamorphosis. It does not eat during this stage. The pupa stage lasts from a few days to many months (some butterflies overwinter in the pupa stage, and the adult emerges in the spring)
This pupa is dark color so that mean this butterfly is deep color may be read or black. I am store this in safe place and see what is happen . I found this in my house . I am try to wait and see which color butterfly is that .
I love to do this kinds of work bt I love this . As a student of Zoology its my work to make a video about this and take so much photo
I am click some photo and upload this in inistrogram
Thanks for your time
Hope we manege this weather condition
Thanks for your time
You Can find me in

---