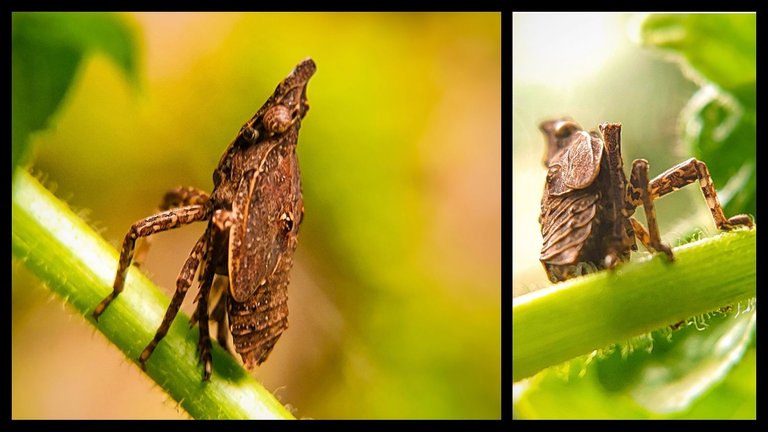 ---
Hello how are you all and good night and have a nice day at the end of this year and in good condition.
Today I returned as usual to walk around the Aceh forest area which is not far from where I live, and when I got there I immediately took my smartphone camera and macro lens to be able to photograph small objects and I saw several species of small animals who like to play in this Aceh forest area.
And I started exploring this Aceh forest and then at that time I saw one of the leafhopper insects crawling on a small log, and at that time I immediately approached it to take some angles of pictures of this leafhopper insect and you can see it below and hope you guys like it and can enjoy some of these little insect portraits.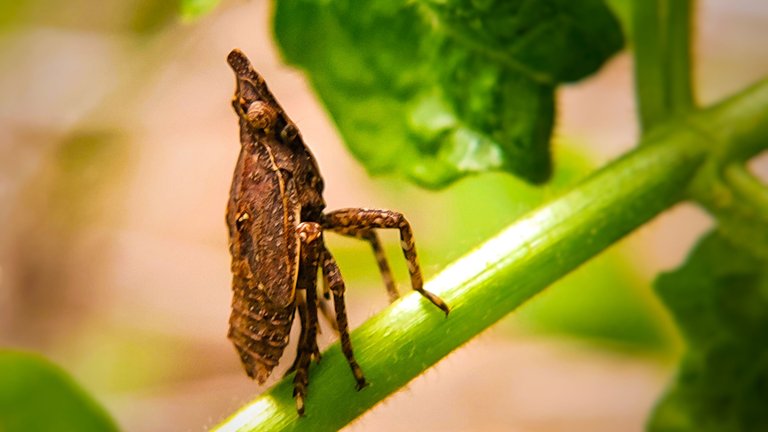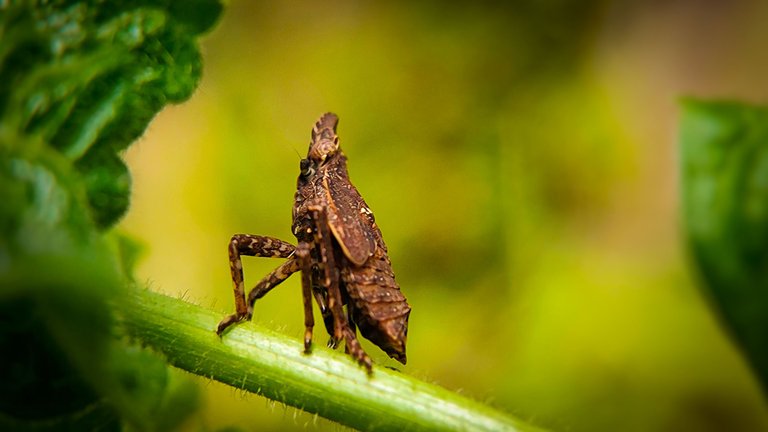 ---
This leafhopper insect is known by another name, namely Dictyopharidae, which has a unique shape and with a bright brown color that looks very unique and attractive, and macro object lovers can see several angles of this planthopper insect which looks very beautiful and elegant.
Dictyopharidae is a family of planthoppers, related to the Fulgoridae. The family comprises nearly 760 species in more than 150 genera[1] which are grouped into two subfamilies, Dictyopharinae and Orgeriinae.....Wikipedia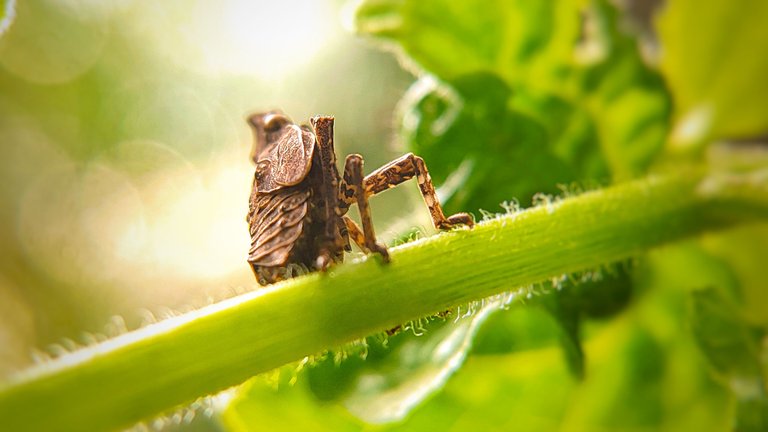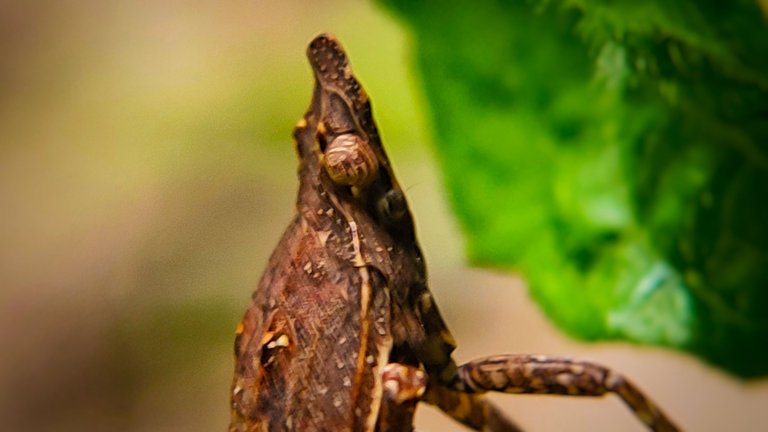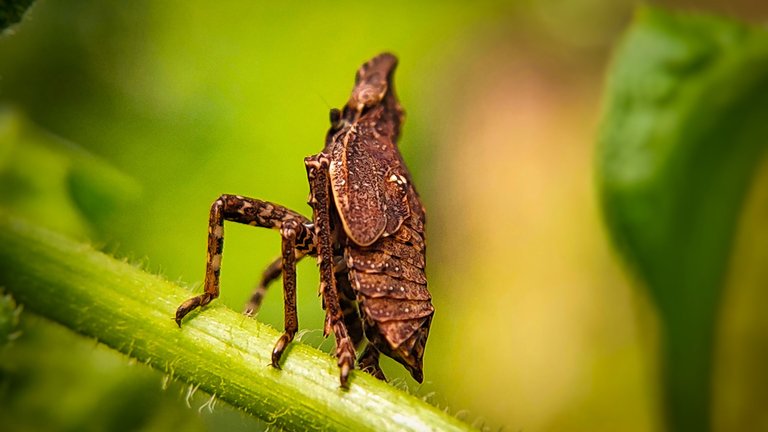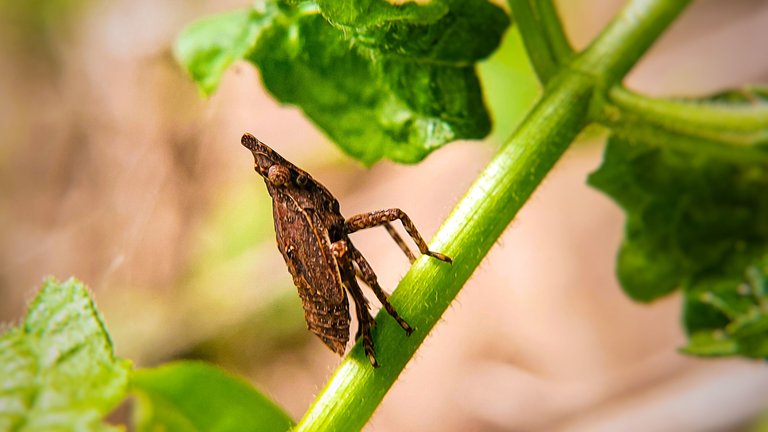 ---
| Camera | Smartphone |
| --- | --- |
| Location | Forest Aceh, Indonesia |
| Category | Macrophotography |
| Editing | Snapseed |
| Photographer | @ridor5301 |