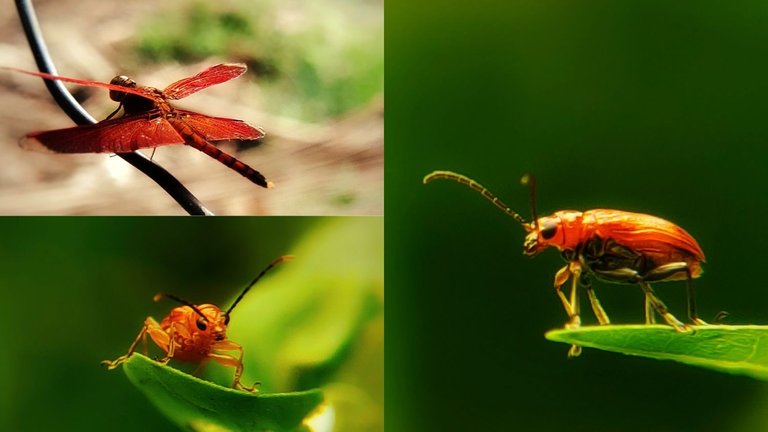 ---
As usual today I have no activities out there so on this occasion I went back around the small forest area next to my village, and there as usual I went back to hunting for macro objects because I really like taking pictures of macro objects.
And at that time I didn't forget to bring a smartphone camera and a macro lens to be able to take small macro objects, and it was not in vain that I hunted in this small forest today because I got two species of insects that are very beautiful and truly stunning.
Both of these species are known as the red beetle or better known as Aulacophora foveicollis, and you can see below some portraits of the red beetle that I hunted today.
Aulacophora foveicollis, the red pumpkin beetle, is a species of beetle in the family Chrysomelidae.....Wikipedia
Aulacophora foveicollis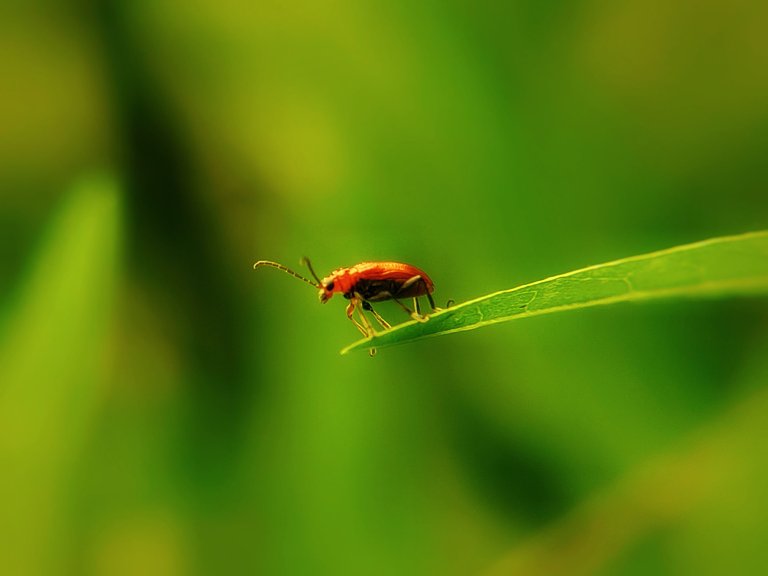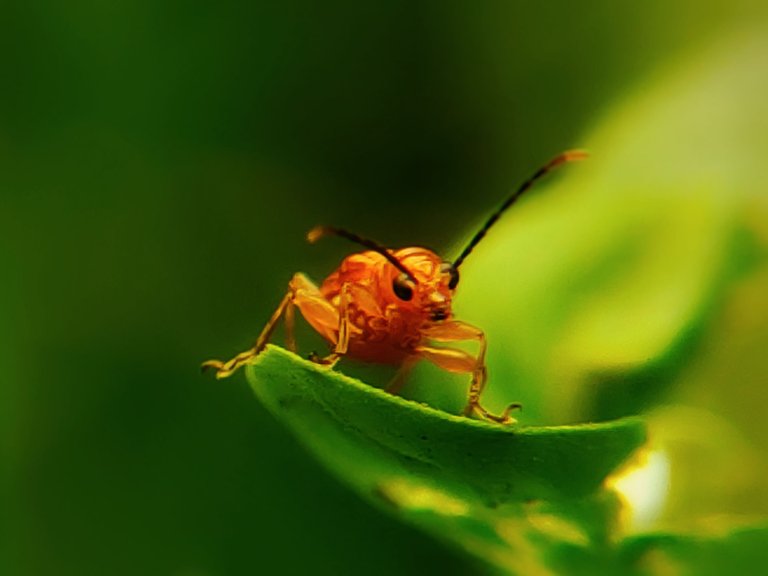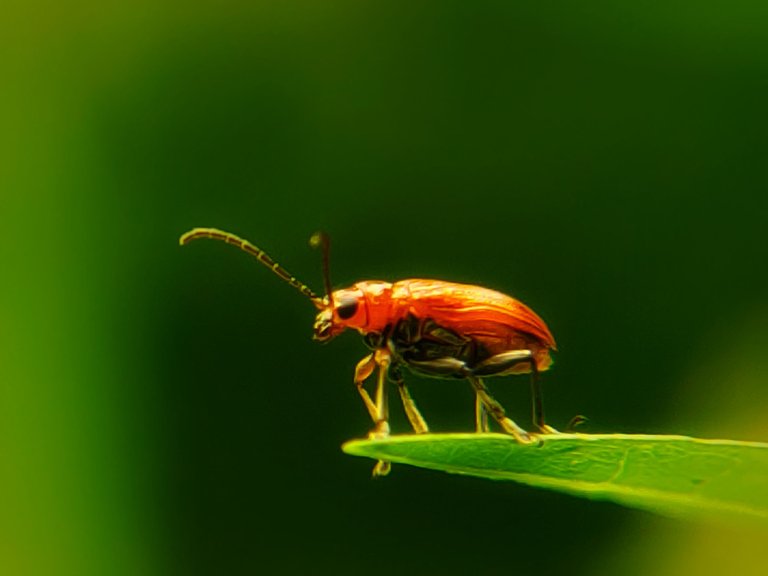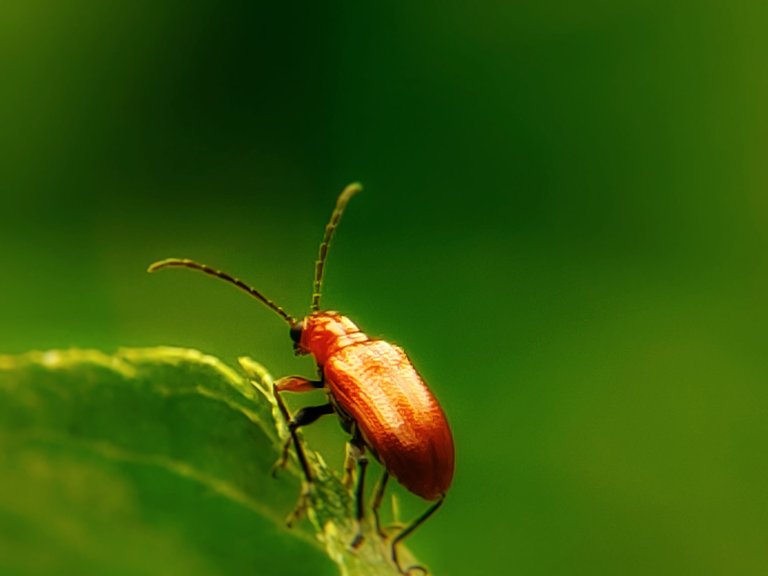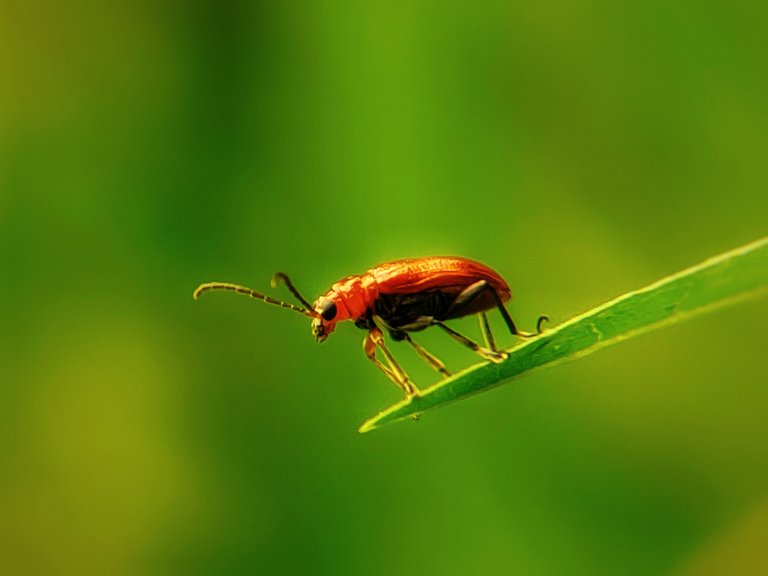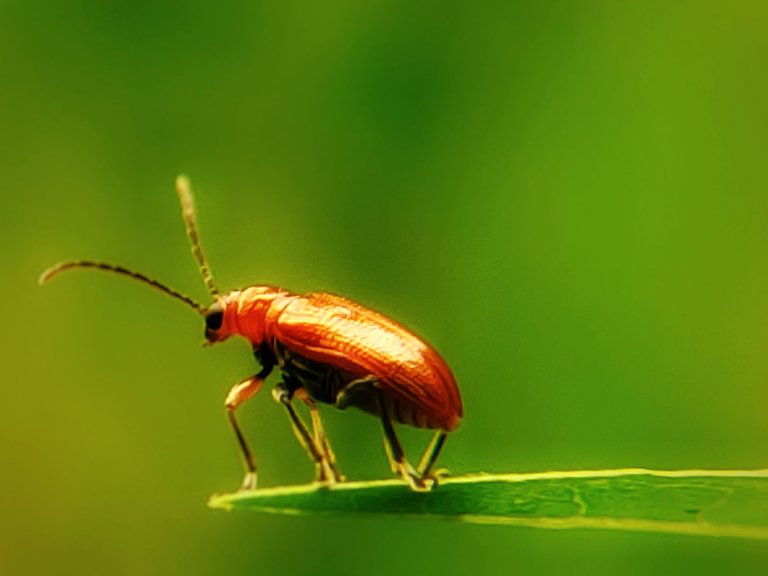 ---
The last one was one of the red dragonflies or better known as Neurothemis fulvia who was standing on one of the ropes, and at that opportunity I immediately approached him and took some portraits of this red dragonfly.
Neurothemis fulvia,[2] the fulvous forest skimmer,[3][4] is a species of dragonfly found in Asia.....Wikipedia
Neurothemis fulvia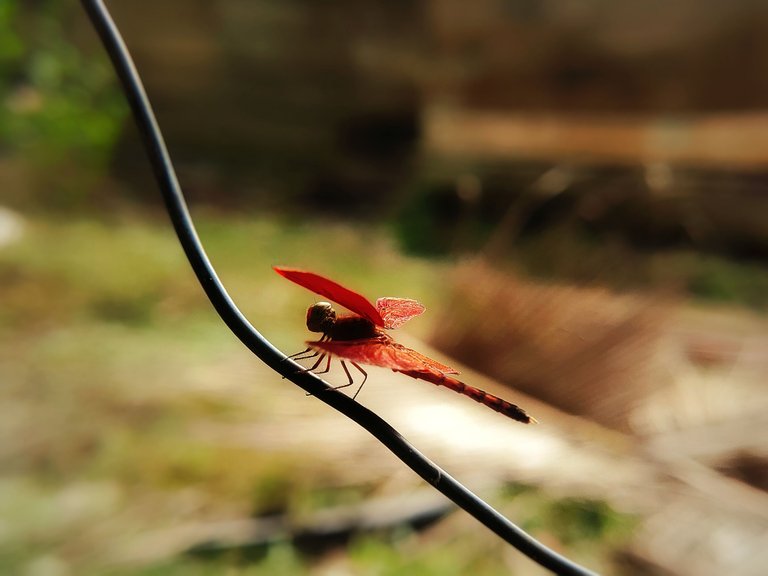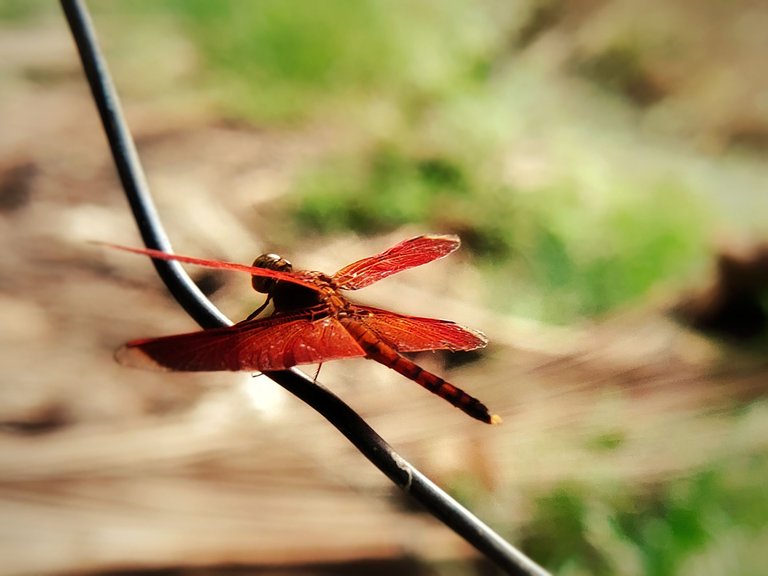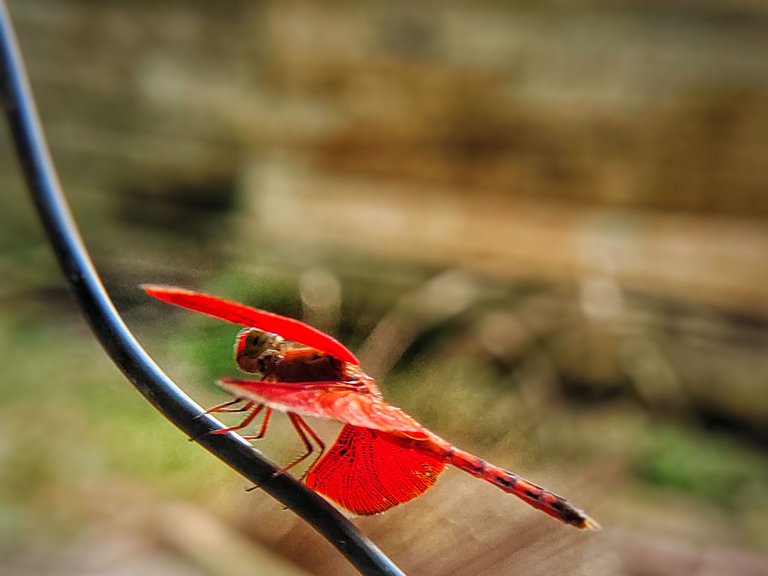 ---
| Camera | Smartphone |
| --- | --- |
| Location | Forest Aceh, Indonesia |
| Category | Macrophotography |
| Editing | Snapseed |
| Photographer | @ridor5301 |