Greetings all hivers!
Firstly, being my first post of 2021, I wish you all a very happy new year 😃... May this year brings you tremendous joy and prosperity.
I want to share some pictures that were taken recently in December third week, a day before the science exhibition at our hometown during the interschool science exhibition 2020.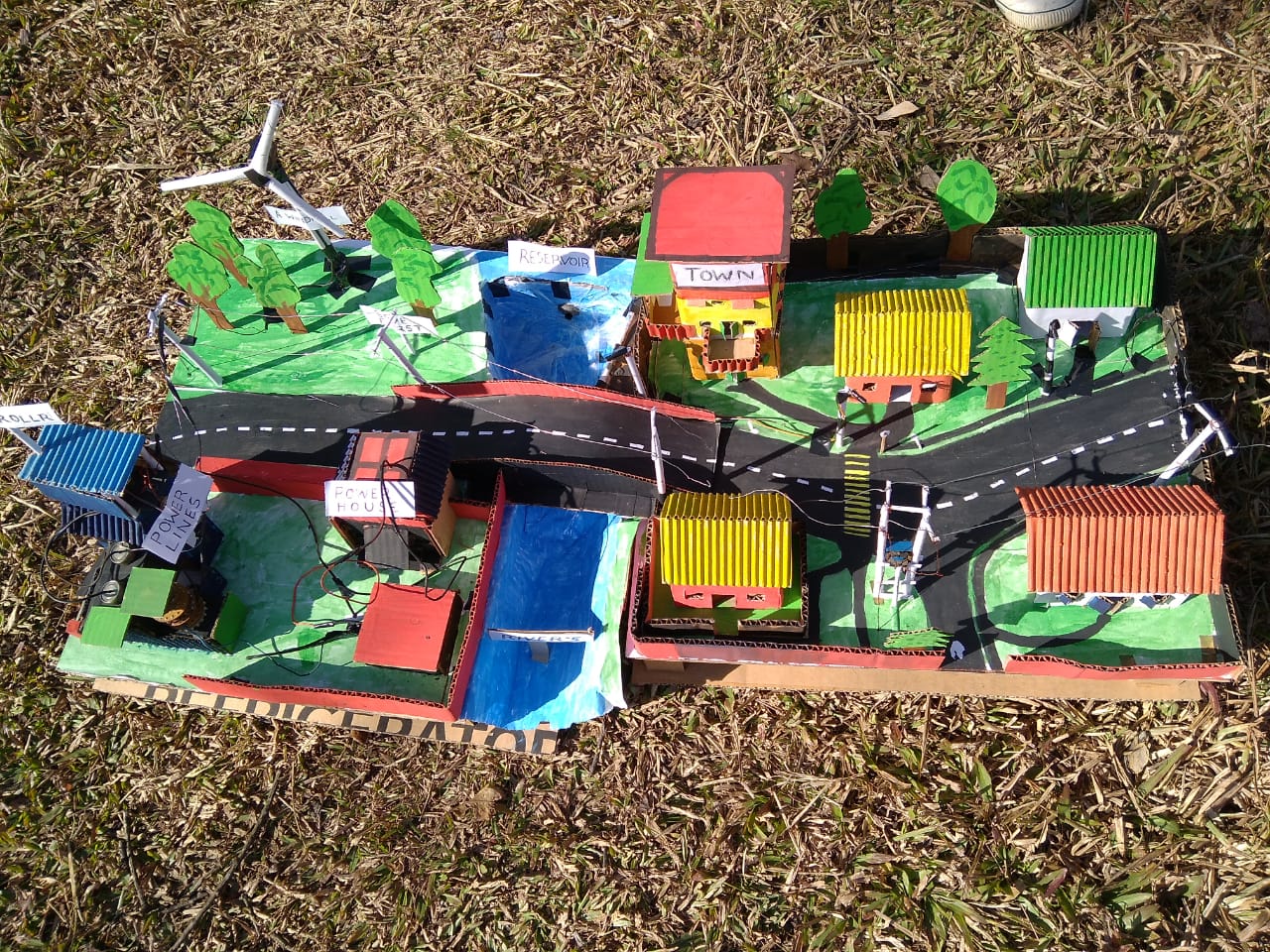 From our school, we had Waisong, a student of class Xth standard to represent our school in these exhibitions. All the schools were supposed to bring one model relating to the environment and surroundings as the topic.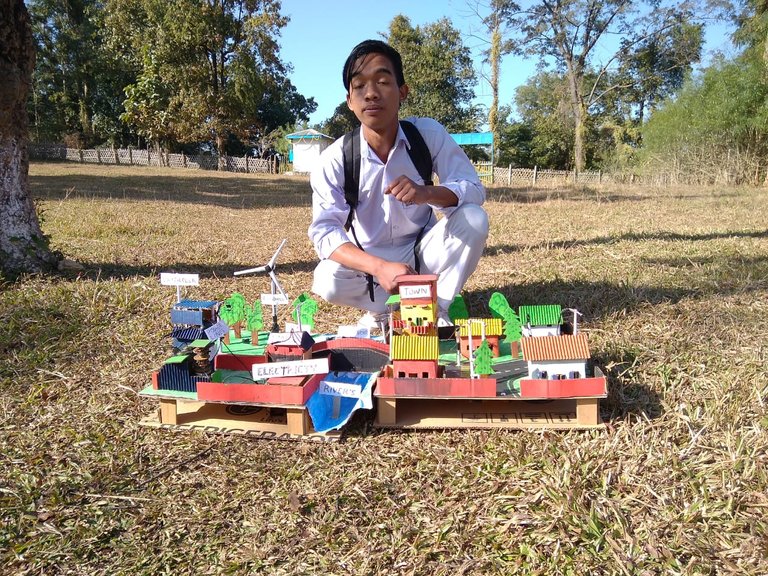 Almost 8 to 10 schools had participated in this exhibition, which holds every year at our locality; Umrangso, Northeast, India.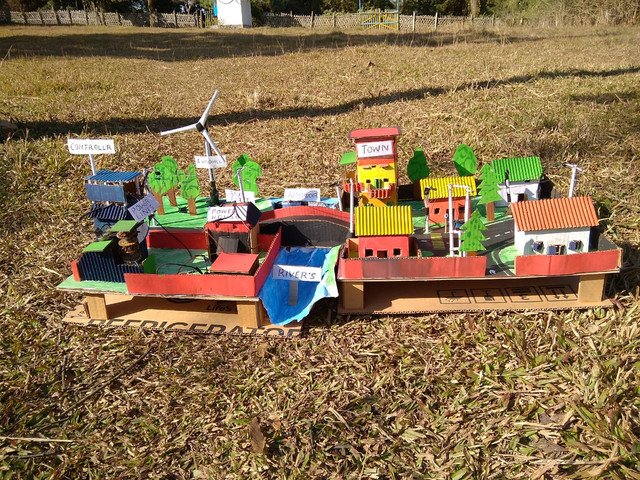 The model created by this student of ours was indeed an unguided art of brilliance, solely build by his own and without the help of anyone. I mentioned this as a masterpiece because these kids from village and remote areas with no or little financial freedom, unlike urban areas. Poor but dedicated children of poor peasants ready to challenge life in every possible manner.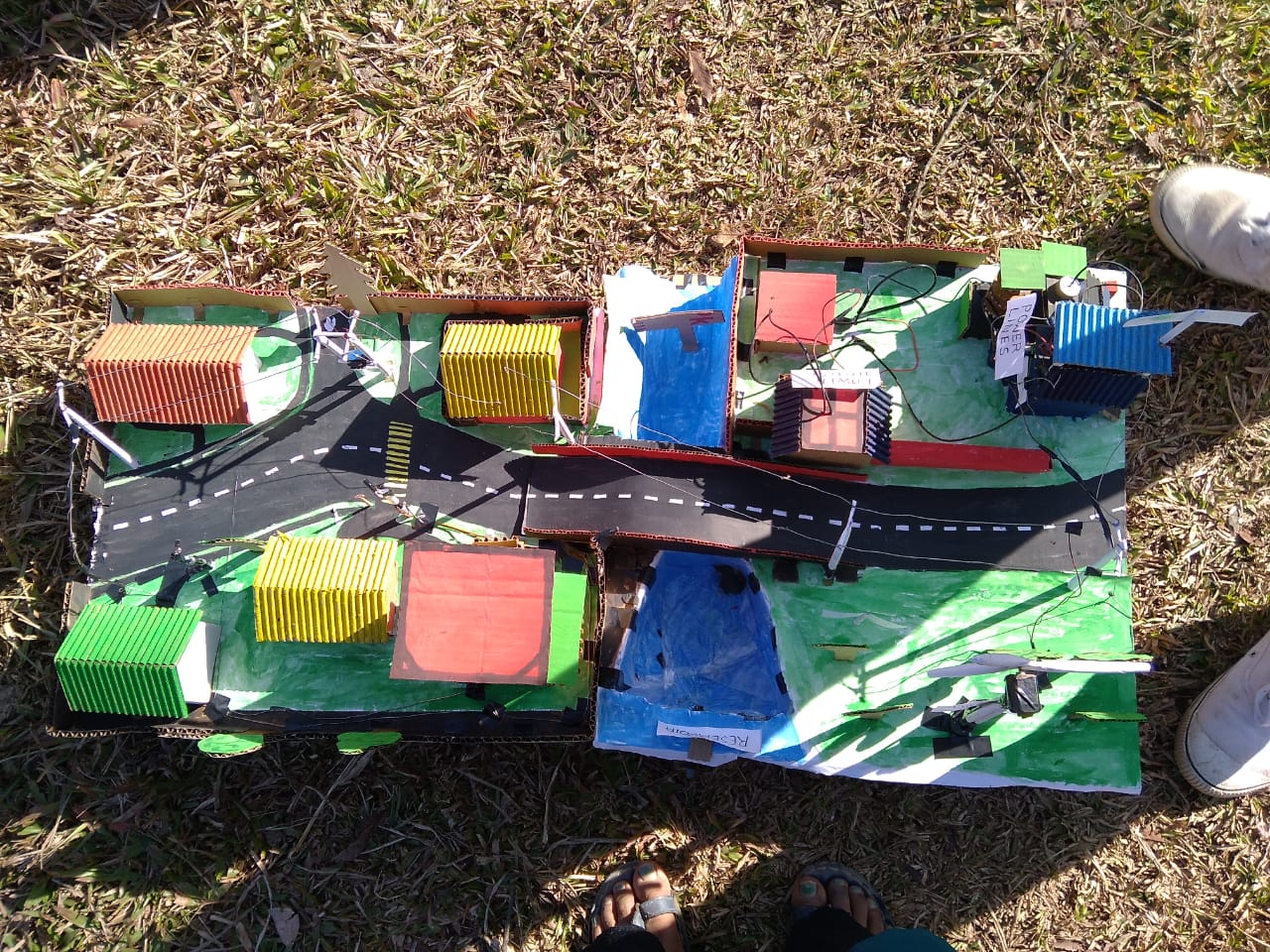 He built a town glowing beautifully by the lights produced by the hydroelectric power plant.
When I first saw this amazing piece, I was literally stunned not because the lights were glowing beautifully when pressure applied beneath the board which happens when the dynamo starts. But as for this was built by a kid with an impressive IQ, desire, passion but in someway lacked so-called financial support or freedom.
That was the reason why I thought of sharing this as soon as I saw it, this beautiful inspiring artwork with you guys.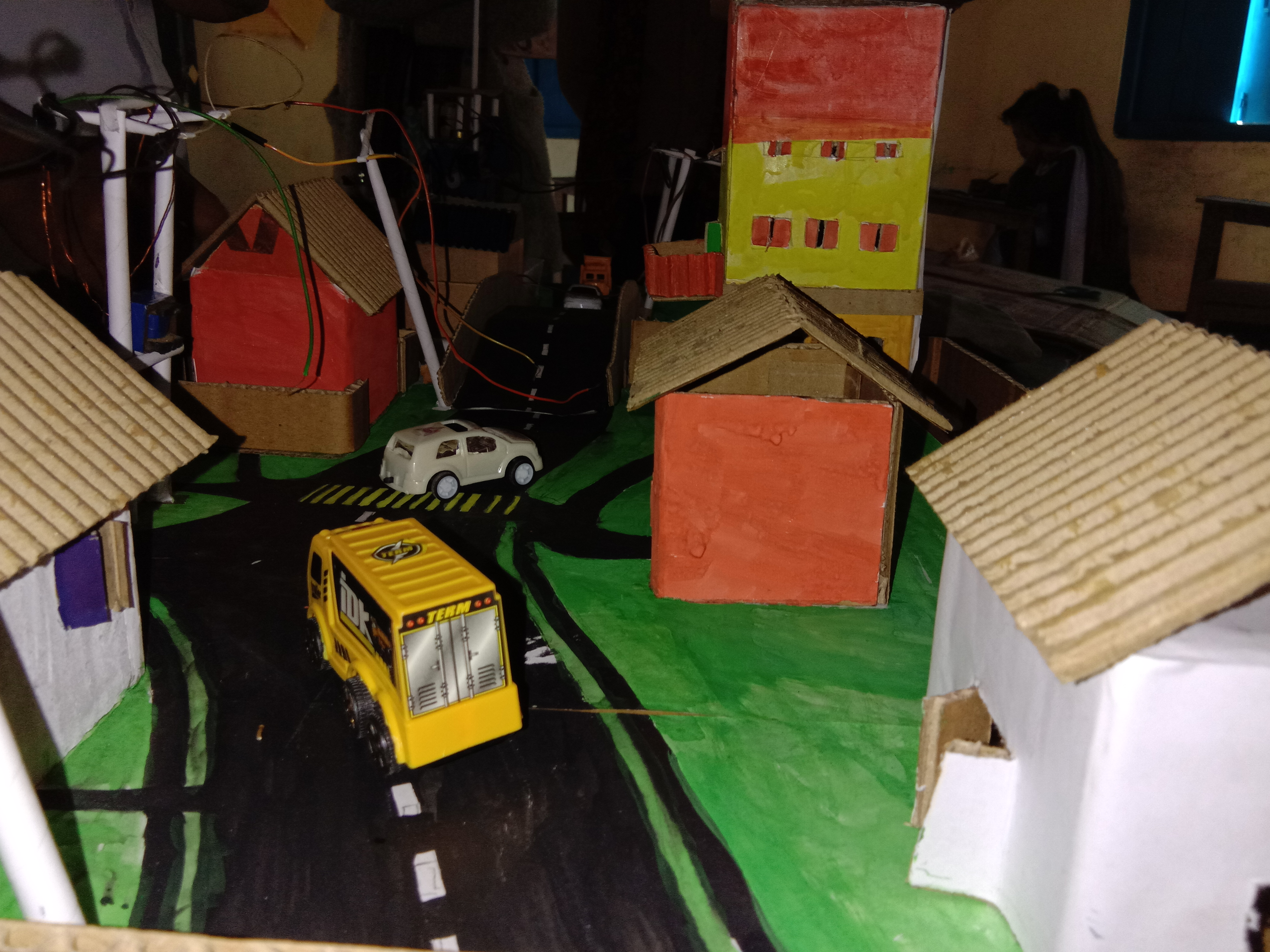 In India, this is seen not only in our state Assam but in any other state of this nation. Children like Waisong lack all the necessary support that an urban child gets very easily.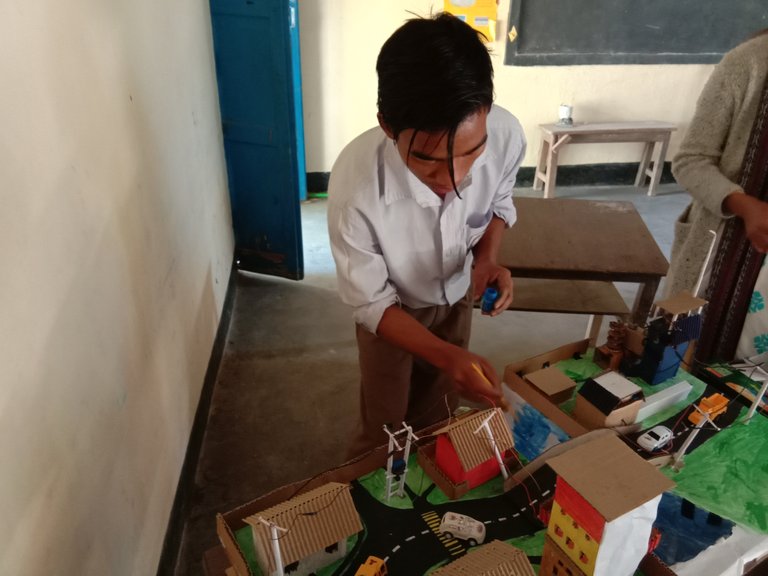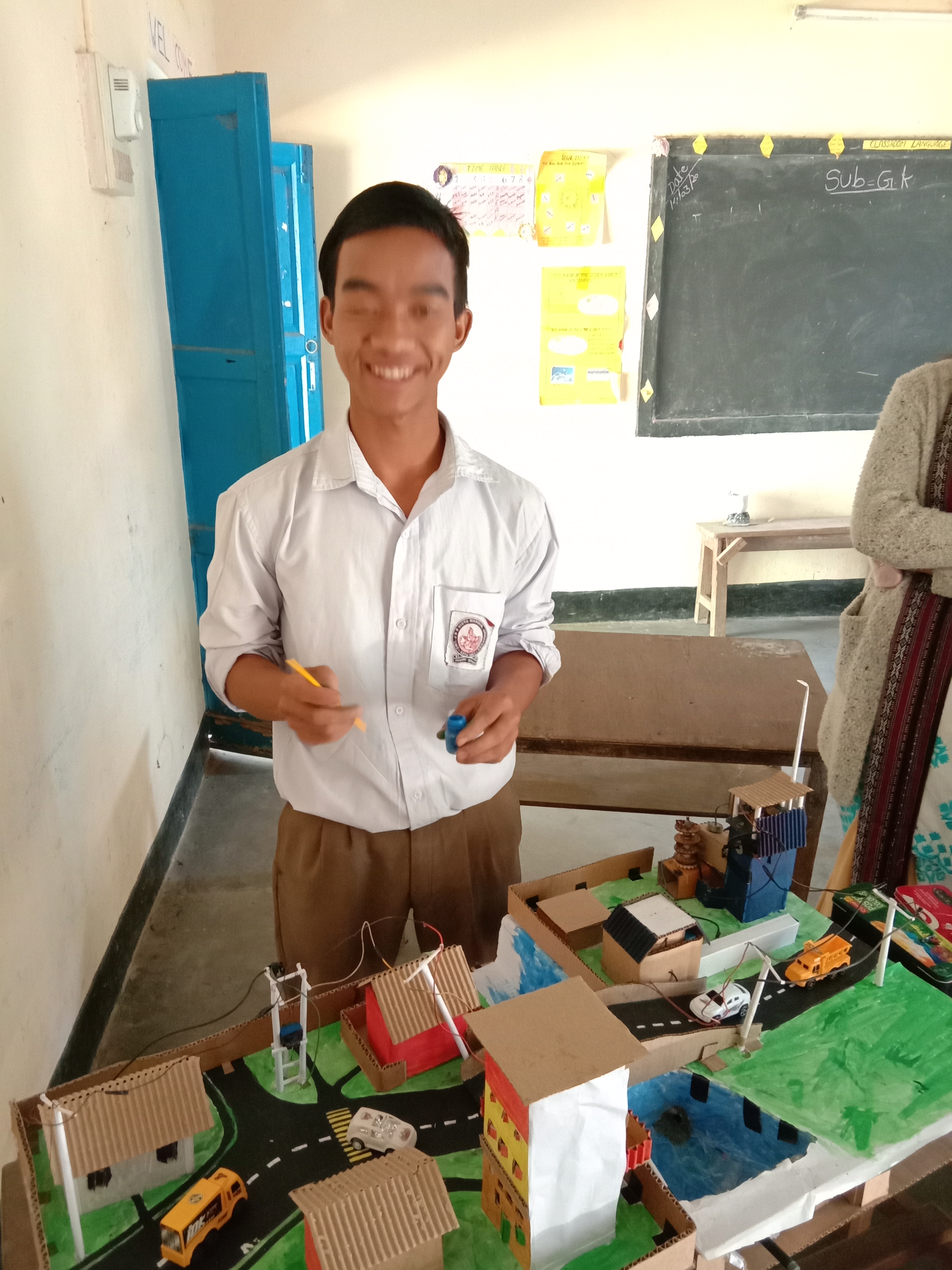 However, there are some who break this barrier and fly high in the sky taking the nation's pride along with them.
All Birds find shelter during a rain. But Eagle avoids rain by flying above the Clouds ~ Dr. APJ Abdul Kalam
This science art work of his got second in the exhibition fair.
All images taken from Vivo smartphone Y83 Pro