This is my first post originating from proofofbrain.io. I have used the tag a couple other times since I first heard of the project and thought this subject matter might be a good candidate for a post from here. So at any rate on with the post. :)
---
Earlier this year on a couple walks near the small airport in our town we ran across this antique grader. It looks like it is fully functional and ready to go to work. Might be a little training required for the operator though. This machine has a lot going on. :)

It is a Galion Leaning Wheel Grader No.12. Probaby manufactured sometime in the late 1800's to ealry 1900's.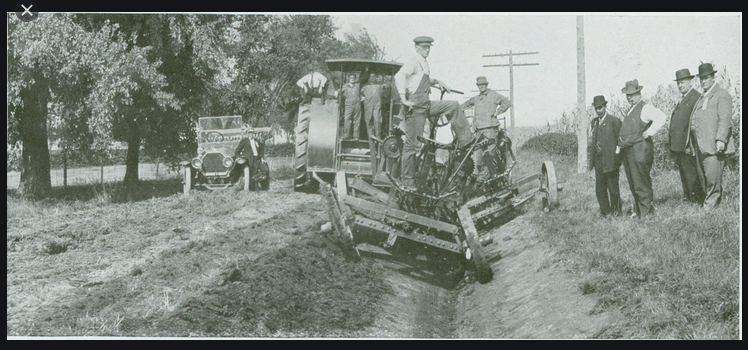 Source, and more in depth information.
Here is an early shot of similar type machines in action. It definitely shows the leaning wheel feature in use. It appears to show two machines being pulled along by a larger tractor like piece of machinery as they excavate the ditch.
I like how everyone in the picture is staring at the camera. Not sure which of the newer technologies they are more amazed by. :)
You might also be able to derive a hint of the different socioeconomic status of the groups in the shot. ;)
---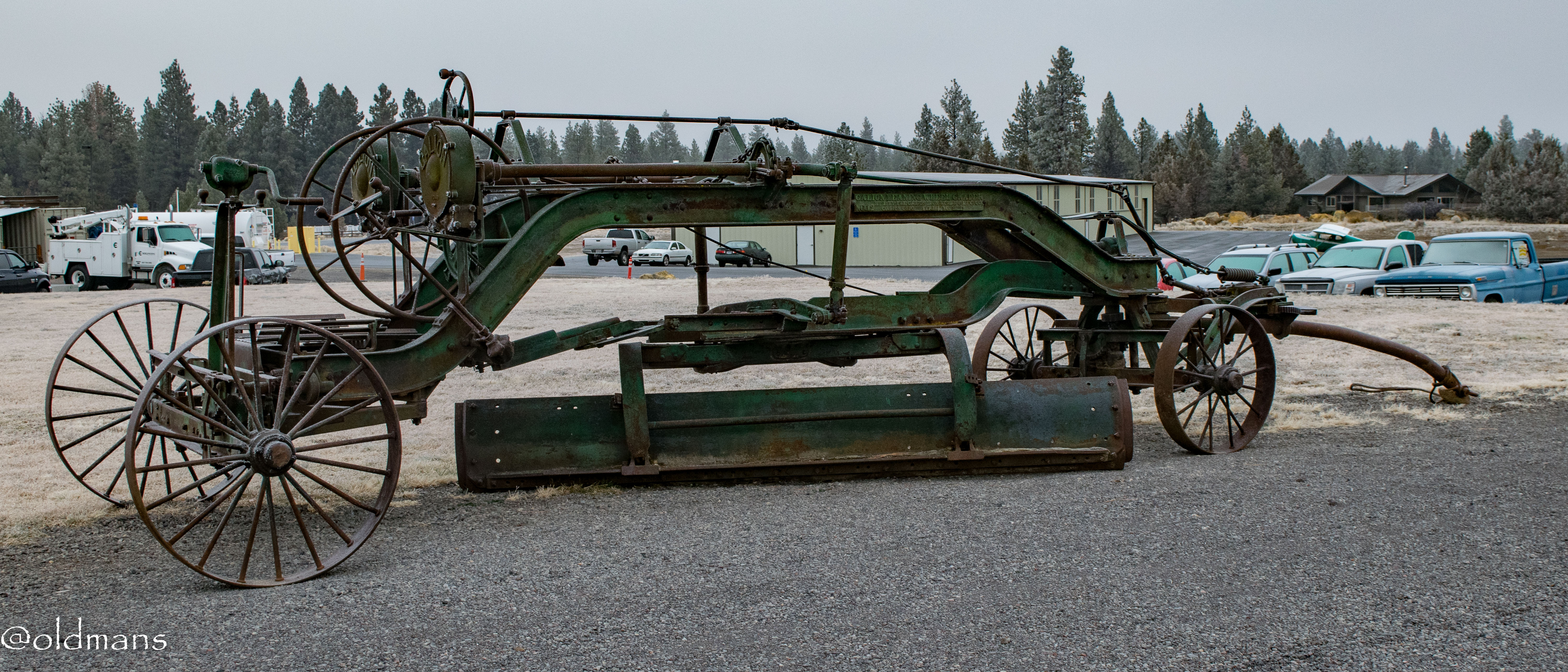 A couple shots of the overall machine. It must have been quite revolutionary when they decided to add an engine and start making these machines self propelled.
Click images for larger view
---
---
And finally a few shots attempting to highlight some of the many workings of the machine. Lots of cranks, wheels and gears for the operator to achieve his desired effect. Really some incredible design to give the operator full control from his position on the machine.
---
Please feel free to make comments or ask me any questions about this post.
Photos taken by me, @oldmans, with a Nikon D3300 and some Lightroom post processing.
Thanks for looking and enjoy your day!
---
Posted via proofofbrain.io