Greetings to all the lovers of Architectural and Design Community and welcome to another publication showing the importance of Architecture and Design Community in our Universities. Today, together with you, we shall explore through the Nigeria University system and have a critical look into the architectural design of the highest and glorious building in Nigeria's Universities. i.e Senate Building (An administrative branch of the university which contain senate chamber, university council and other useful offices).
To understand the need for architecture and design community, architectural design is one of the criteria being used, especially by the students for ranking Nigeria universities, other criteria used by students and Nigeria university ranking authority include Teaching, Research, internal outlook/recognition, Citations, and Industry Income.
Nigeria is undoubtedly blessed with various aesthetic designs of architecture in our universities and it has been the norm to see students boasting about their senate building recently. Although there exist many other fascinating buildings within Nigeria university system but senate building is second to none when it comes to beautiful architecture design and structure in Nigeria Universities, the best designs are known to be dedicated to university senate building.
The Two (2) Most Ranked Senate Buildings in Nigeria Universities BASED ON ARCHITECTURAL DESIGN
FEDERAL UNIVERSITY OF AGRICULTURE SENATE BUILDING, ABEOKUTA (FUNAAB)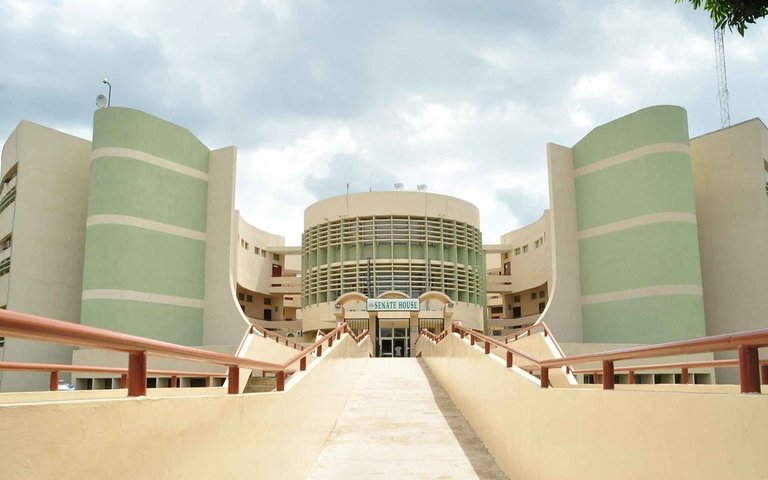 FUNAAB Senate Building. Image from FUNAAB website
FUNAAB senate building was ranked first among the senate buildings in Nigeria Universities, you may ask why? the reason is not far fetched, considering its simple but elegant and beautiful external design with green color which depict what the university stands for, as a university of agriculture, green color has been the most accepted color to represent the field, other colors usually use to represent agriculture sector include: yellow, and brown. One could easily see all the aforementioned colors in the picture above.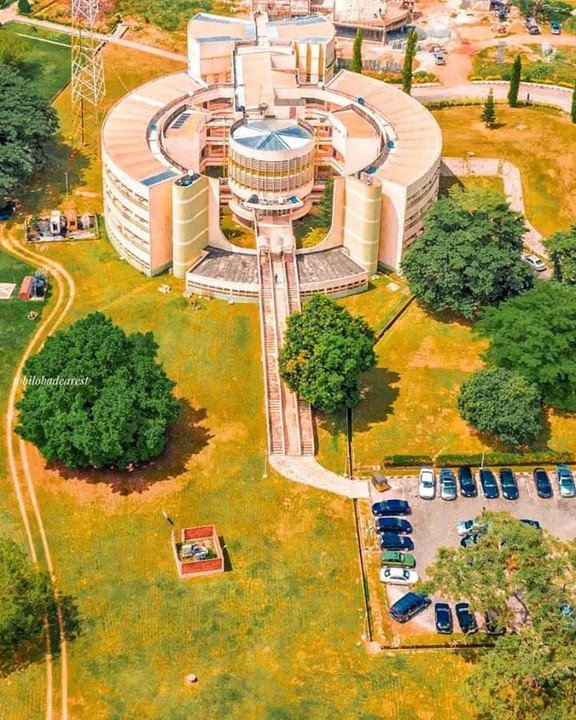 An Aerial view of the most beautiful senate building in Nigeria universities (FUNAAB). Image from My school.ng
As shown fully from the aerial view above, the building is not a skyscraper like nowadays buildings but the building has beautiful architectural design and a circle like structure design to give the senate building a befitting outlook, also the building have remained intact over the years compare to others.
Trees and urban gardens were also planted within the structure to mitigate the daily increase in air temperatures as it is common in populated cities. The car park location is a not also far from the building as shown in the image above.
Architectural designs, landscapes and structures have been the major criteria used to consider FUNAAB as the most beautiful senate building in Nigeria universities.
COVENANT UNIVERSITY SENATE BUILDING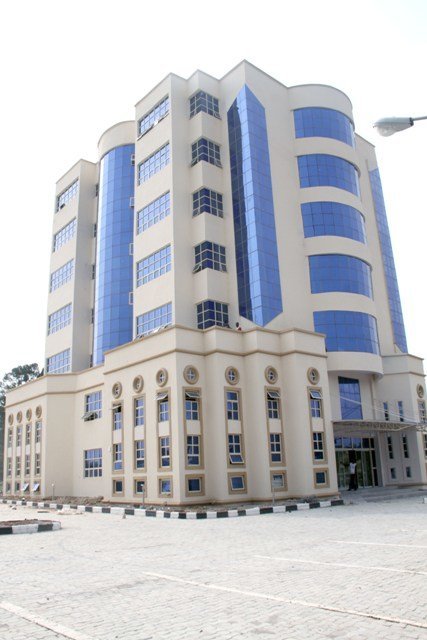 Covenant University Senate Building. Image from Wikimedia
Covenant University senate building is an ultra-modern building with just eight (8) floor edifice which make it less of skyscraper. In 2017, Covenant university senate building was ranked as the most beautiful senate building in Nigeria universities. The university is a private university owned by an individual, a pastor Unlike FUNAAB which is owned by federal government of Nigeria.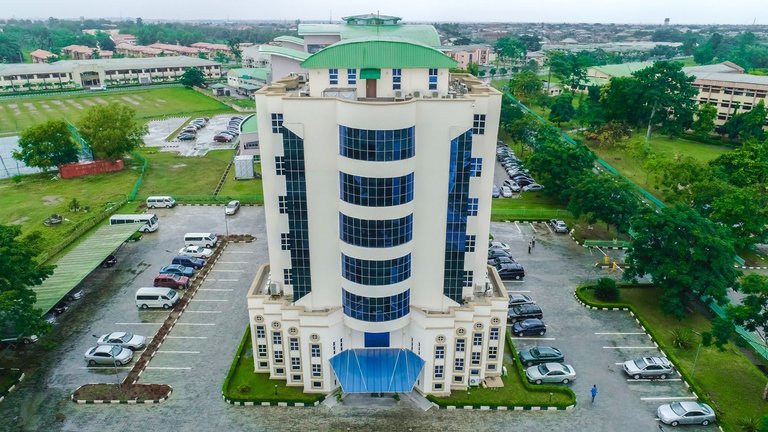 An Aerial view of Covenant University Senate Building (the recently crowned most beautiful senate building). Image from dutumgroup.com
Since the ranking in 2017, there has been a lot of argument among the students when it comes to choosing the most beautiful senate building in Nigeria Universities, while some considered FUNAAB senate building as the best, others considered Covenant university senate building as the most outstanding and beautiful senate building in Nigeria universities.

I will like to hear from you, yes, you reading this post, which one do you think is the most beautiful senate building among the two buildings mentioned here?
Thanks for your feedback in advance. Please note you should state the reason for your choice.
References