HELLO HIVE GEEK COMMUNITY AND FRIENDS! Today I greet you with more happiness than usual, why you may ask? Well I think the title makes it clear, after much effort I managed to buy important components to make the most of my PC.
¡HOLA COMUNIDAD Y AMIGOS DE HIVE GEEK! Hoy los saludo con más felicidad de lo normal ¿Por qué se preguntarán? Bueno me parece que el titulo lo deja en claro, luego de mucho esfuerzo logre comprarme componentes importantes para aprovechar al máximo mi PC.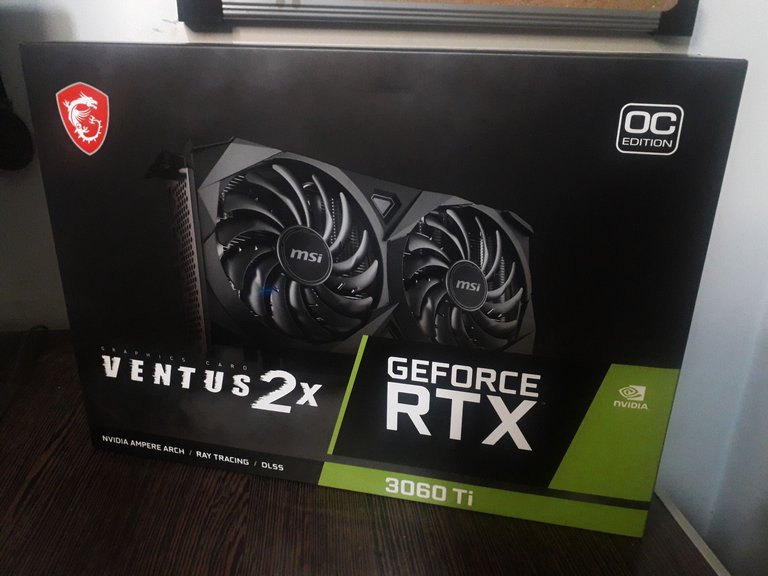 When I started in Hive every reward I was getting I was saving, staking or moving it to my personal Binance wallet with the fixed goal of buying a video card. It was a necessary purchase since my career requires me to use editing programs, 3D modeling among others and I clearly wanted it to be able to enjoy many video games with high requirements.
Cuando comencé en Hive cada recompensa que iba obteniendo la guardaba, hacia staking o lo movía a mi billetera personal de Binance con la meta fija en comprarme una tarjeta de video. Era una compra necesaria ya que mi carrera me exige usar programas de edición, modelado 3D entre otros además que claramente la quería para poder disfrutar de muchos video juegos con altos requisitos.
Whenever I was reading posts in this community I saw every now and then that someone had managed to buy the components for their PC that for a long time I wished or also the sets ups of their computers with the precious RGB that, although not all gamers admit it, they want so much. And well this time it's my turn to share my happiness and tell you what I bought, I feel the need to share this happiness with you in the same way you did or will do in the future because YES, you will achieve it, you just have to be patient, have a clear goal and take it with your hands.
Siempre que pasaba a leer posteos en esta comunidad veía cada cierto tiempo que alguien había logrado comprar los componentes para su PC que durante mucho tiempo deseo o también los sets ups de sus computadoras con el preciado RGB que, aunque no todos los gamers lo admitan, tanto desean. Y bueno en esta oportunidad me toca a mi compartirles mi felicidad y contarles que cosas compre, siento la necesidad de compartir esta felicidad con ustedes de la misma forma que hicieron o van a hacer en un futuro porque SI, lo van a lograr, solo tienen que ser pacientes, tener la meta clara y tomarla con sus manos.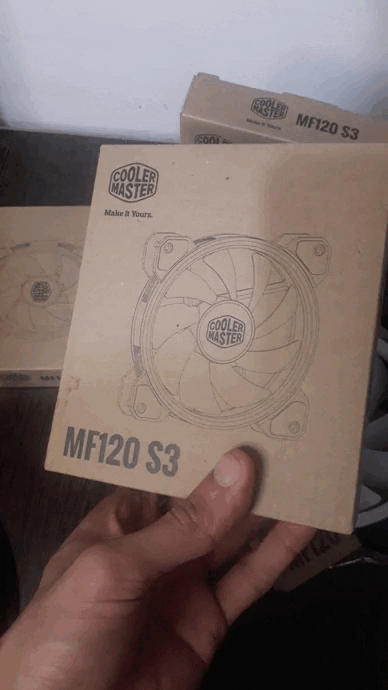 I used my savings in Hive, two salaries and part of the money from my 3D printing venture plus some money I borrowed from my father (which by the way I already paid back). I bought a beautiful 3060 TI RTX MSI ventus x2 graphics card, to be able to use it properly and to ensure a long life I bought a 650 Watts Aureox power supply with bronze certification. Taking advantage of the moment I added to the cart 4 fans for airflow inside my cabinet were a cooler master MF120 S3 that have RGB. Actually, I did not want RGB fans; first because my motherboard does not support it and second because I do not see it as a necessity, but in the place where I buy were the ones they had.
Utilicé mis ahorros en Hive, dos sueldos y parte del dinero de mi emprendimiento de impresión 3D más algo de dinero que le pedí prestado a mi padre (Que por cierto ya devolví). Me compre una preciosa grafica 3060 TI RTX MSI ventus x2, para poder utilizar correctamente esta grafica y asegurarle una larga vida compre una fuente Aureox de 650 Watts con certificación bronce. Aprovechando el momento agregue al carrito 4 ventiladores para un flujo de aire dentro de mi gabinete eran unos cooler master MF120 S3 que tienen RGB. En realidad, no quería ventiladores RGB; primero porque mi placa madre no lo soporta y segundo porque no lo veo como una necesidad, pero en el lugar donde compre eran los que tenían.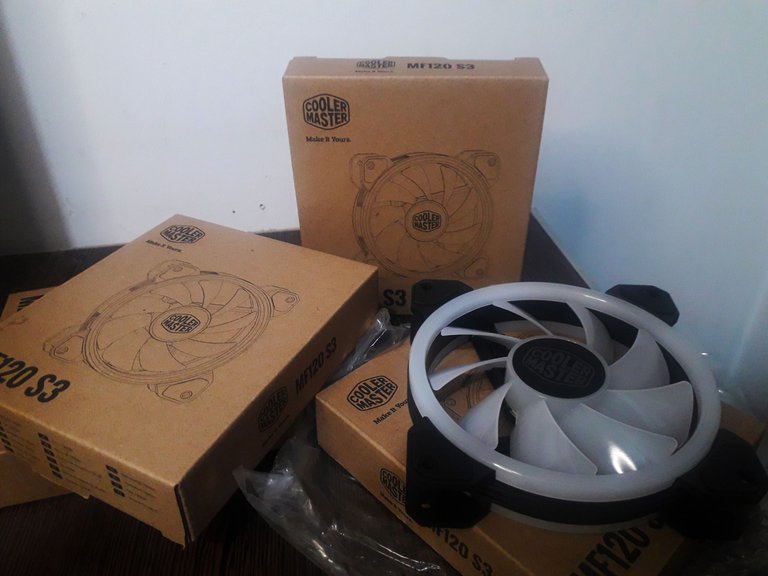 | | | |
| --- | --- | --- |
Let's talk about the numbers, with this purchase I spent more than $140,000 Argentine pesos, approximately 500 dollars. When I had all the components in my backpack I felt a warmth in my chest, an incredible happiness and satisfaction. The last time I had a video card was many years ago and for not having a quality power supply it burned out and was irreparable.
Hablemos de los números, con esta compra gaste más de $140mil pesos argentinos aproximadamente unos 500 dólares. Cuando ya tenia todos los componentes en mi mochila sentí un calor en el pecho, una felicidad y satisfacción increíble. La ultima vez que tuve una placa de video fue hace muchos años y por no tener una fuente de energía de calidad esta se quemo y era irreparable.
Talking a little about the specifications of the components, the 3060TI RTX MSI ventus x2 graphics card has PCI- express 4.0 interface allowing a great speed when transmitting information, 4864 processing cores with a core frequency of 1695Mhz and is supposed to support up to 4 screens connected simultaneously allowing to achieve a maximum resolution of 7680x4320 pixels. It is the top of the range for this series of video cards, as of today it is already in my computer and I instantly noticed the increase in the processes that I carry out in my day to day. I checked prices in many places and although the graphics have dropped a bit in price there is still a lot of speculation, even more in my country Argentina. The best price I got for this graphic was $120,000 Argentinean pesos which is equivalent to about 400 dollars.
Hablando un poco de las especificaciones de los componentes, la gráfica 3060TI RTX MSI ventus x2 tiene interfaz PCI- express 4.0 permitiendo una gran velocidad a la hora de transmitir información, 4864 núcleos de procesamiento con una frecuencia del núcleo de 1695Mhz y se supone que soporta hasta 4 pantallas conectadas en simultaneo permitiendo lograr una resolución máxima de 7680x4320 pixeles. Es el tope de gama para esta serie de placas de video, a día de hoy ya esta en mi computadora y note al instante el aumento en los procesos que llevo a cabo en mi día a día. Consulte precios en muchos lugares y aunque las graficas hayan bajado un poco de precios todavía hay mucha especulación, más aún en mi país Argentina. El mejor precio que conseguí para esta grafica fueron $120mil pesos argentinos que equivalen a unos 400 dólares.
Then comes the power supply, remember that it is super important to have a good power supply to feed our components, sadly at the time I learned this the hard way so I hope you can take my advice before any tragedy. I bought a 650W ARXGU-80PBZ power supply from Aureox, it took me a while to remove the previous one and install this one in my cabinet plus I forgot where the pins were connected, but with some YouTube videos I solved it and managed to install it correctly.
Luego viene la fuente de poder, recuerden que es super importante tener una buena fuente para alimentar nuestros componentes, tristemente en su momento aprendí esto por las malas así que espero que puedas tomar mi consejo antes de cualquier tragedia. Compre una fuente de 650W ARXGU-80PBZ de Aureox, me costó un poco retirar la anterior e instalar esta en mi gabinete además de que olvide donde iban conectados los pines, pero con algunos videos de YouTube lo resolví y logre instalarlo de forma correcta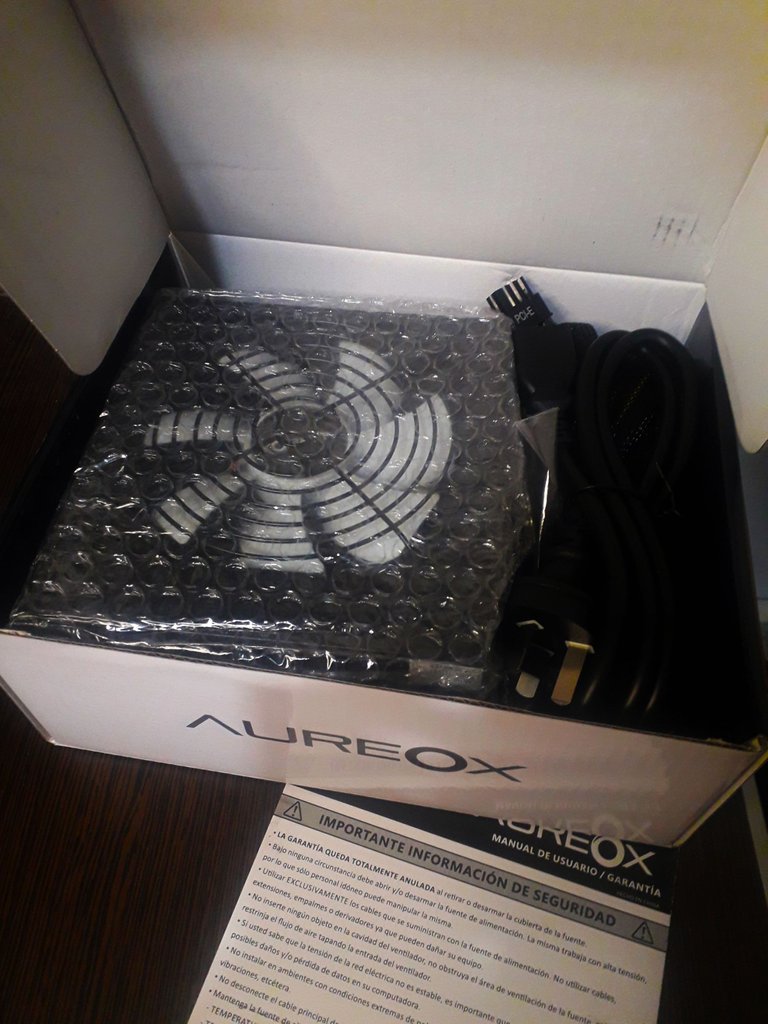 Finally, there are the 4 fans for airflow in my cabinet, when I opened the cases I noticed the quality, they are heavy but quiet when operating, plus they push the air very well. These are 120mm Cooler Master, they reach 1800 RPM at maximum operating speed with an approximate life time of 160 thousand hours of work.
Por último, están los 4 ventiladores para el flujo de aire en mi gabinete, al abrir las cajas note la calidad, son pesados pero silenciosos a la hora de funcionar, además que empujan muy bien el aire. Estos son unos Cooler Master de 120mm, logran alcanzar 1800 RPM a su máxima velocidad de funcionamiento con un tiempo aproximado de vida de 160mil horas de trabajo.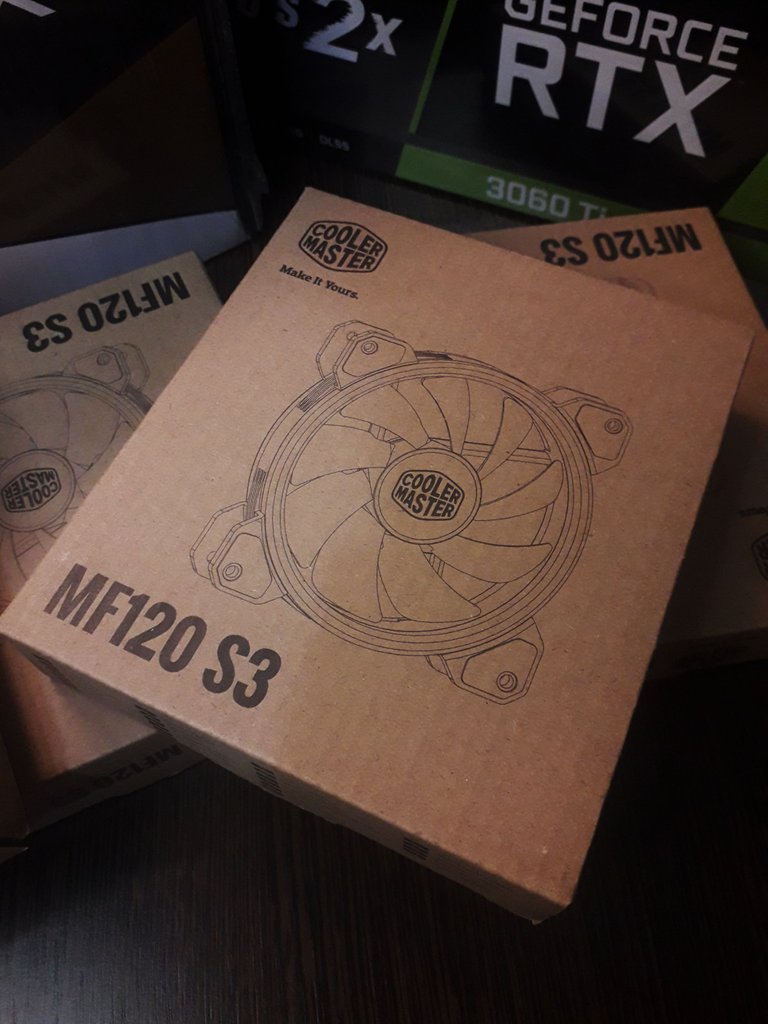 Once I got home I took the time to appreciate my achievement, it is something we often do not do, we are so busy and hectic that after accomplishing one achievement we go for the next and for the next one we must know how to enjoy what we get so after taking some pictures I started to place the components in my computer, but that is a story and a post for another day.
Una vez llegue a mi casa me tome el tiempo de apreciar mi logro, es algo que muchas veces no hacemos, estamos tan ajetreados y ocupados que luego de cumplir un logro vamos por el siguiente y por el siguiente hay que saber disfrutar lo que obtenemos asi que tras sacar unas fotos empecé a colocar los componentes en mi computadora, pero eso es una historia y un post para otro día.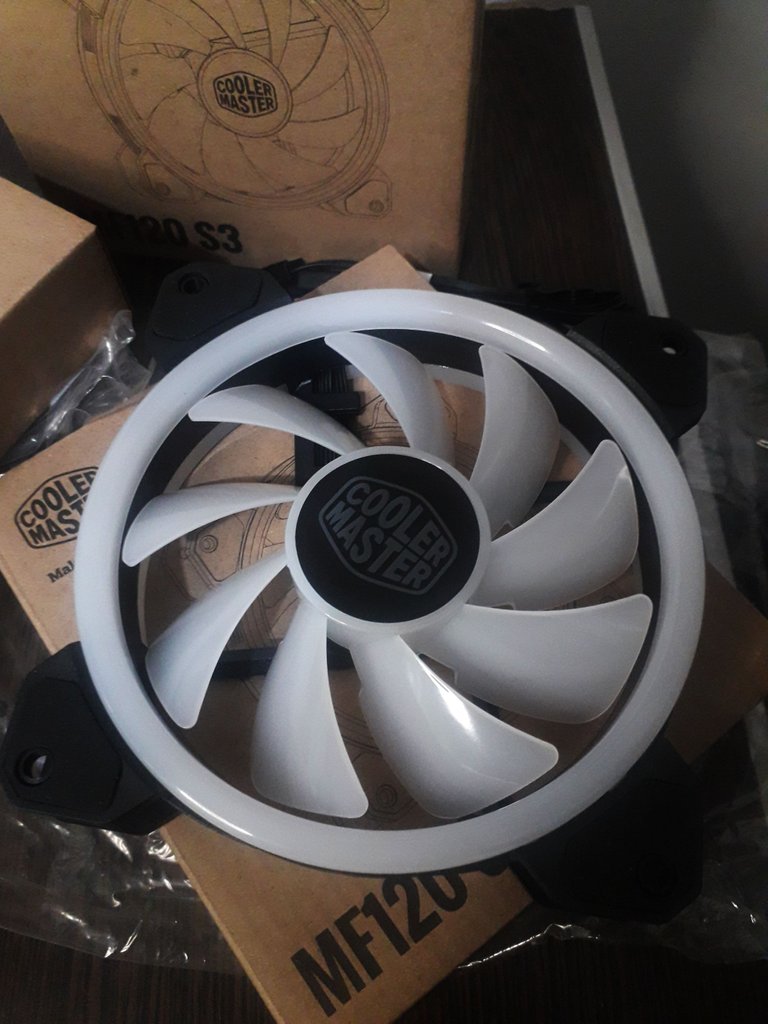 I want to thank this community, all my followers and my occasional readers, this is my achievement, but I was able to get it thanks to you so you are also part of this little story.
Quiero agradecer a esta comunidad, a todos mis seguidores y a mis lectores ocasionales, este es mi logro, pero pude obtenerlo gracias a ustedes así que también son parte de esta pequeña historia.
I would like to know what are your next projects and improvements for your PC. I hope you can also achieve what you set out to do and I wish you a very good week.
Me gustaría saber cuáles son tus próximos proyectos y mejoras para tu PC. Espero que también puedas lograr lo que te propones y te deseo una muy buena semana.

My 3D printing works @nit_3dprinting
Mis trabajos de impresión 3D @nit_3dprinting
Translated by DeepL
Traducido con DeepL
All images are my own
Todas las imágenes son de mi autoría
My last post The last steps of the hero (Hyper Light Drifter) [ENG-ESP]
Mi último post The last steps of the hero (Hyper Light Drifter) [ENG-ESP]