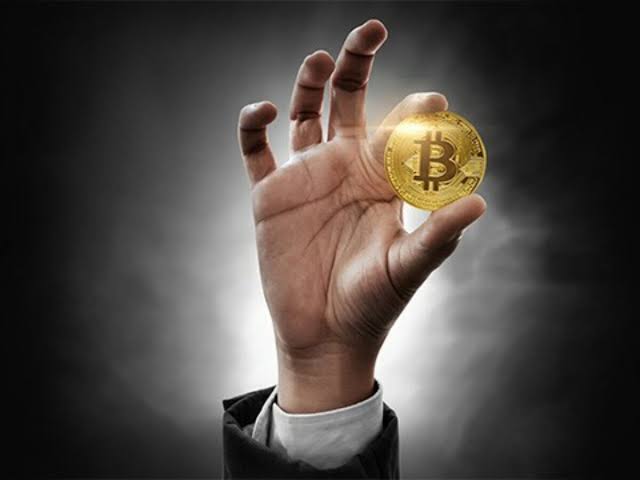 Image source
Introduction
---
The number of people trading and earning cryptocurrencies has increased dramatically in the blockchain ecosystem. Almost everyone wants to get quick money, therefore they look and search online for a technique to earn cryptocurrencies in a definitive way. Starting with some simple and free ways to earn cryptocurrencies is a good idea, therefore this post will show you five (5) ways. Moreover, there are more than five (5) ways, but I'll focus on just five to keep things short and simple. Let's get started:
Bounties
---
You may be required to do various tasks in order to earn cryptocurrency. It could be something as simple as joining a telegram group or something as complicated as producing a 2000-word article. The amount of money you make here is usually determined by your ability to execute the tasks assigned to you. To encourage participation and generate exposure for their project, blockchain teams establish bounties or micro tasks. Participants are compensated in cryptocurrency in exchange for their participation.
You can find and participate in cryptocurrency bounties on a variety of platforms. Bounty0x is one of the most popular. Hundreds of mini activities, ranging from easy to complex, are available on Bounty0x. When participants finish each activity within the time limit, they are rewarded. Participating in bounties can provide you with a full-time income. Of course, how much you earn is determined by your availability and level of participation.
Airdrops
---
Participating in airdrops is perhaps the simplest way to earn cryptocurrency. For the novice, an airdrop is a method of distributing cryptocurrey tokens to participants in exchange for completing a task or just for free. Several blockchain projects are giving away these free tokens to anyone who is interested. Airdrops aid bitcoin projects in raising awareness and generating engagement. You can look for current airdrops on the internet or join telegram groups. You may also discover updated information on current airdrops by visiting bitcoin discussion forums like Bitcointalk.
Blogging
---
Hive is currently the most popular cryptoblogging platform. You may earn cryptocurrency by blogging if you know how to write content, follow people, engage, and interact. Depending on how long you've been here, you might discover that this isn't easy. But, if others have been able to cross the treacherous seas, why can't you? Simply put in more effort and patience, and it may pay off in the end.
Hive isn't the only cryptocurrency blogging platform out there. Another amazing site that pays content authors in cryptocurrency is Publish0x. Readers can offer you a tip to recognize your hard work if you write good articles on the platform.
Conclusion
---
There are more than three (3) ways to earn cryptocurrency, as I said at the introduction. Cryptocurrencies can also be earned by trading, freelancing, mining, masternodes, and other methods. However, these three (3) were hand-picked as the most straightforward of the bunch, requiring nothing in the way of resources (money and hardware) to get started. If you can set aside some time to take advantage of them, you could be smiling to the bank with your cool crypto cash before the end of the year!
---
REFERENCES
Thank you all for reading!