A colonial-Era Suspension Bridge situated in the western part of India precisely at the Gujarat state has collapsed living quite a huge number of people dead as the death troll increased from 68 at Sunday which is the day this awful event happened to 138 this Monday. Tirelessly working and toiling all night long are the activities of the rescuers that subjected themselves to the immense digging deep as to have some saved .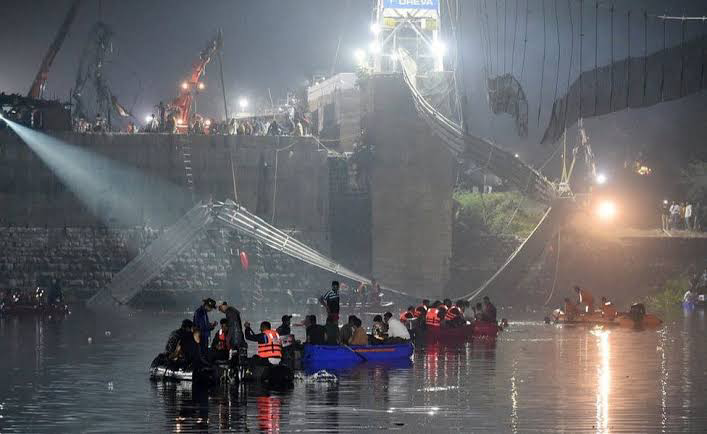 source
The death toll from the collapse of a colonial-era suspension bridge in India's western Gujarat state has risen to 132, according to officials, as rescue workers worked through the night, combing the Machhu River for survivors.Harsh Sanghavi, Gujarat's home minister, told reporters that the death toll rose from 68 on Sunday to 132 early on Monday as search operations continued.source
A pinpointed description of the area of this disaster is said to be a bridge in Morbi calculated to cover a distance of 200km which is 120miles situated to be at the west
side of Gujarat's main city Ahmedabad. Describing the bridge to be old and was built at the 19th century during the British colonial rule. The bridge for some while now was closed and was subjected to massive reconstruction and renovation before it's opening of recent which caused of lives of people.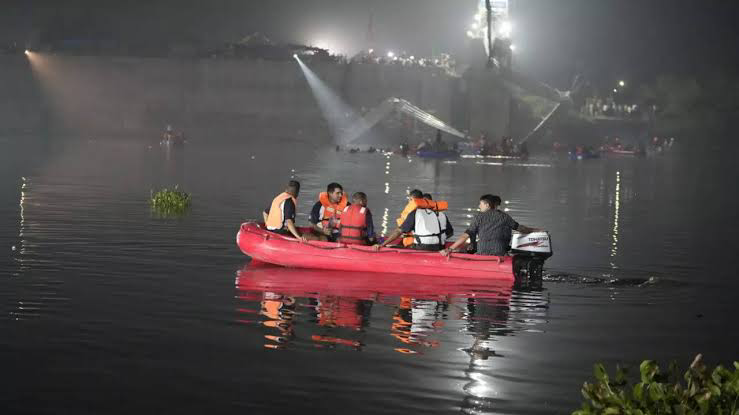 source
The rescue workers working tooth and nail to grant deliverance to the submerge as through the night they worked and had 177 person's rescued subjecting them to further medications. On an event of celebration called the Diwali and the Chhath Puja holidays were gathered a quite number of people to grace the event and thereby enjoy every bit of it not until this undesirable action took place claiming literally all the lives of those in there.
It said more than 200 rescue workers had been mobilised for the search and rescue operation.Prime Minister Narendra Modi, who is in Gujarat, his home state, for a three-day visit, announced a payment of 200,000 Indian rupees ($2,428) to families of the dead.source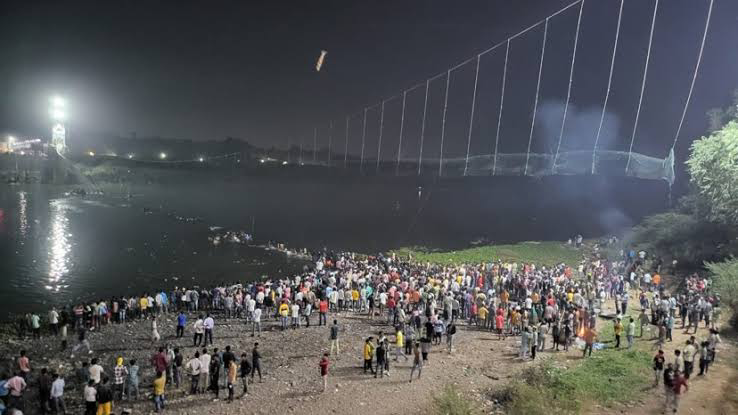 source
Following this event has many countries sent their condolence and help to the bereaved of this disaster showing love and care. Consequently was shown of a video footage of people clinging on the robes of the bridge as to help for their survival till help come.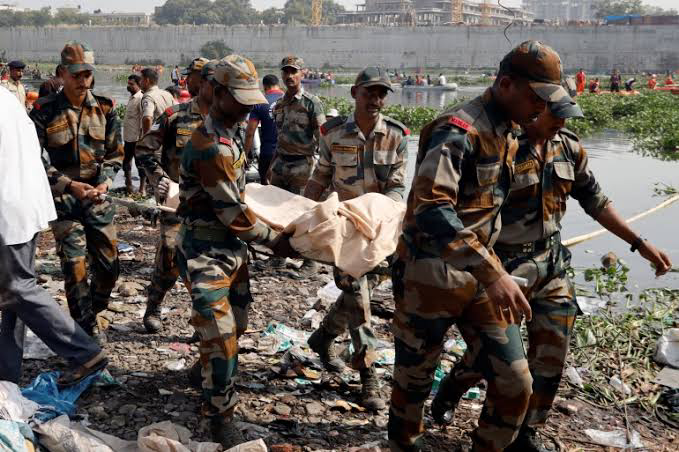 source
Showing much concern to this is alot of work and renovations be carried out on old infrastructure seeing that they are essential for living. How could it be that construction done for decades now will be left unrenovated till now and almost during the time of an event they open the old bridge. Much more attention and concern should be paid on things that matters for our living and sustainability.
References;
https://www.aljazeera.com/news/2022/10/31/death-toll-from-bridge-collapse-in-indias-gujarat-rises-to-132
https://amp.cnn.com/cnn/2022/10/30/asia/india-bridge-collapse-intl/index.html.