I hope everyone is there. You can understand the design of this post by looking at the title. Today I designed another floating house. I have also designed some floating houses before. I have tried to design it in a new way.
What is a floating house? And the details about it I did in my previous floating house post. So I just describe the process of my design.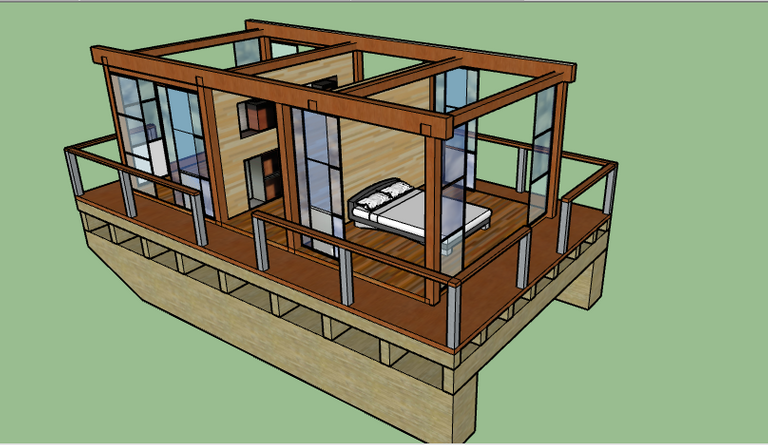 Since it is a floating house, some floating arrangements have been made under the house to keep this house afloat. Three layers of thick wood have been used under the house. Another thing to keep in mind is that this house needs to be made entirely of wood. There are three types of wood sizes in the lower three layers. And I have given the size of these in the picture. I mentioned the full size of this house in the picture below. This will help you to understand. On these three levels of wood a flat platform will have to be built using 5 "wood and the house will be built on top of that platform.
This house has a total of three rooms. One, the bedroom is a kitchen and the other is a living room. And the size of each I have mentioned in the picture below. And there is a place to walk around the houses. And this house has been attached to a platform placed on the ground.
bedroom,kitchen,livingroom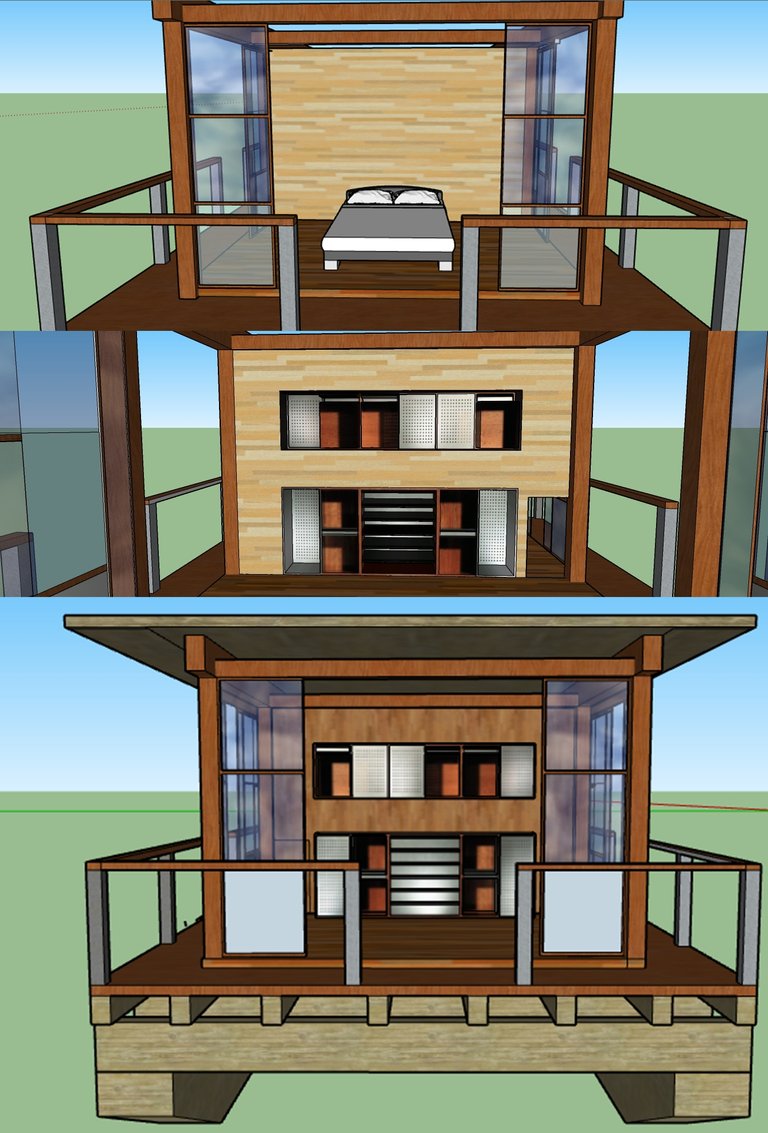 all measurement of this design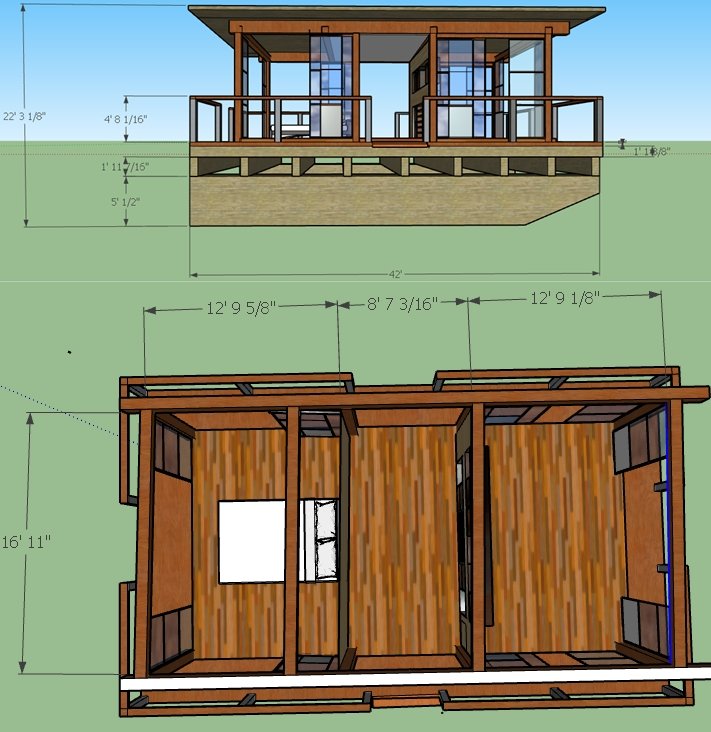 I have tried to explain the details of my design through brief descriptions and pictures here. I hope I can convince you. I hope to try to do better in the future.
Sketchup 2018 software has been used to make this design. Sketchup is a 3D design software
Special Note :If you want to use this design, you must consult a qualified and experienced architect and engineer.
I hope you like my design.
I am Arhat from Bangladesh. I am a Civil Engineer. I always use this software. Everything that has been used here has been done to enhance the beauty of the design.