Hello Hive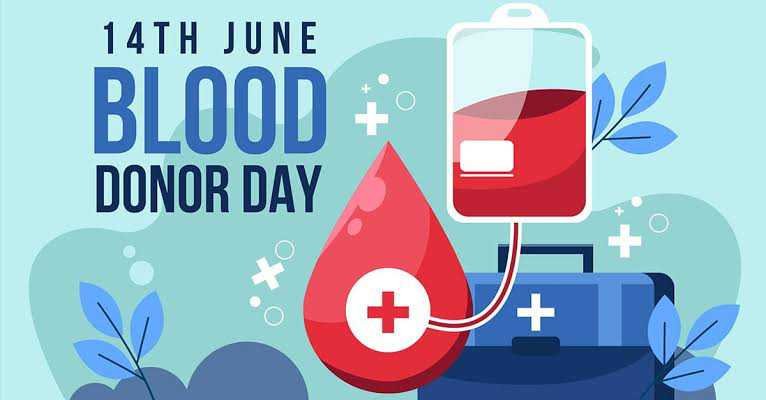 source
A pint of healthy blood can save a life today.
The 14th day of June has been set aside as the World blood donor day.
Personally I have been transfused before been a sickle cell warrior in need of an emergency transfusion in the hear 2008. I was lucky to have my dad and another cousin donate a pint each for me.
Since the discovery of the ABO blood group system by Karl Landsteiner old transfusion became a safe process and June 14th was set aside to celebrate his birthday for this outstanding discovery.
It is such a burden reading the lines to know that Nigeria with over 200milion population has only 27% of her annual blood need.
No wonder the maternal mortality rate and death of women during child birth due to unavailability of safe blood.
Donation of blood is not a habit among the Nigerian population and often times patient's relatives will have to seek for blood for their loved ones by themselves, others go extra miles to purchase blood from voluntary commercial donors.
Proper campaign and enlightenment of the population about the need for voluntary blood donors can help this menance while the hospital systems here too can improve on policy proper blood collection and distribution processes of safe and healthy blood.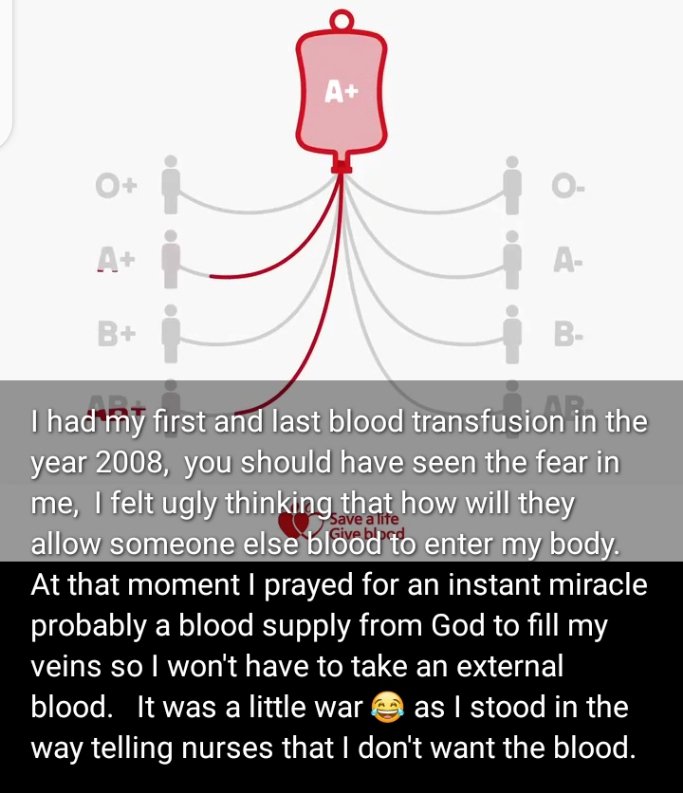 That was my first transfusion experience i shared on my status to commemorate the world blood donor day, I guess this was childishness.
Importance of donating blood.
More males than females are allowed to donate blood here because of medical reasons, pregnant women and those menstruating are excluded as well.
Healthy individuals who are willing to be voluntary donors have the advantage of going through medical test to check their health and fitness, plus some important health disease like HIV,Hepatitis and syphilis will be screened for and all this is for free. You get to know the state of your natural health. Regular blood donation can also reduce the risk of stroke and heart diseases.
Reference
https://www.premiumtimesng.com/news/headlines/467648-blood-donor-day-severe-consequences-as-nigeria-gets-27-of-annual-blood-need.html
Donate a pint and you will be saving a life, thanks