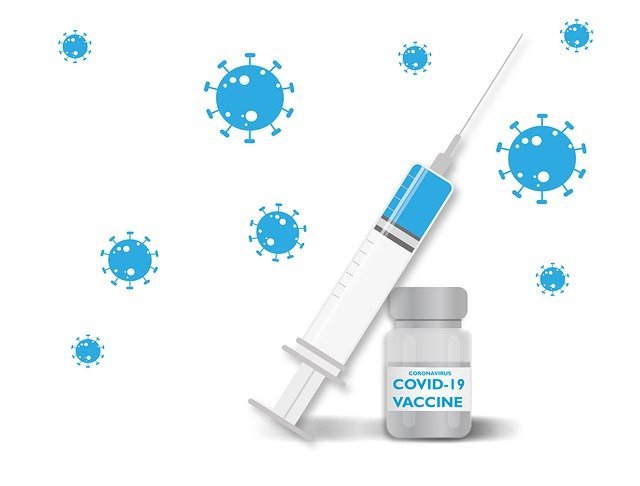 Image by Alexandra_Koch from Pixabay
No excitement for Covid-19 vaccine roll out that's going to happen in India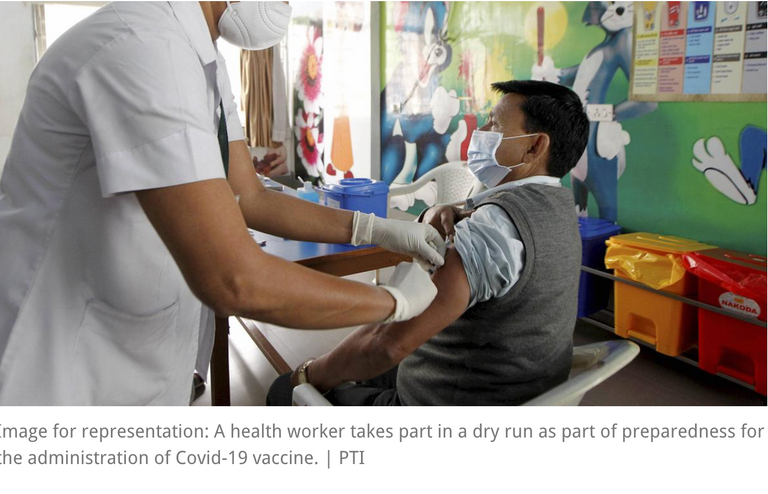 Image Source
Last month, which was December of the just gone by year of 2020, was a change, as a narrative developed about vaccine rollouts and it seemed like there is hope in the new year beginning with a solution to put an end to this Covid-19 situation. So, I shared my excitement when early Covid-19 vaccine roll outs happened in the UK and US with Pfizerand Moderna Covid-19 vaccines were starting to get administered there. However, things have changed, I don't see cause for any excitement when COvid-19 inoculation drive kick starts in my country, India this month of Jan 16th.
The Indian approved vaccines have no efficacy and safety data proofs
This is because when I was reading about other vaccines mentioned, there was some data on the efficacy of these vaccines, but the vaccines that have been approved for restricted use in emergency situation in India by Drug Controller General of India (DCGI), Dr V.G. Somani has no supporting efficacy data with phase 3 trials of both vaccine candidates still not over. Therefore, even though the DCGI says that these vaccine candidates are safe, there is no reason for people to trust it.
The above vaccines that are set to be inoculating India's population starting with India's 3 crore health care and front line workers are - Serum Institute of India's Covidshield and Bharath Biotech's Covaxin.
Reference article -: https://science.thewire.in/health/dcgi-vg-somani-serum-instityte-covishield-bharat-biotech-covaxin-approval-unanswered-questions/
Covidshield vaccine case scenario
Covidshield is derived from AstraZeneca's Covid-19 vaccine, that's getting administered in other parts of the world, while Covaxin is completely an Indian made vaccine. In the case of Covidshield, the efficacy data for its parent vaccine
( AstraZeneca's ) by itself is not clear with reports saying that when trials where happening in the UK, due to a mistake in the dosage of vaccine given, the efficacy rate differed. So, its efficacy rate of 90% is suspect with 60% probably a better representation of the vaccine's actual efficacy.
Controversy for Covidshield with one volunteer alleging it caused neurological complications
Leaving this messy detail aside, a volunteer from Chennai who was given a shot of Covidshied on October sued Serum Institute for an amount of 5 crores on November claiming that he developed neurological complications after administration of the Covidshield vaccine. Although, in the end Serum Institute denied the allegation and responded by its readiness to counter file charges on the volunteer for defamation, still there should be convincing evidence after thorough investigation to prove that the neurological complications was not due to Covidshield vaccine.
Those getting vaccinated with Covaxin feel like they are treated like lab rats!!
Incase of Bharat Biotech's Covid-19 vaccine, there is very little information on the public domain on its phase 1 and phase 2 trials. There is not enough data to give any proof to certify that this vaccine is effective or safe. Therefore, this vaccine seems to be approved for emergency use in clinical trial mode. This sounds like this vaccine will be tested on the population, as if they are lab rats. However, in that case, proper disclosure should be made that those agreeing to be vaccinated are actually part of the company's clinical trials, they should be entitled for protections against any untoward repercussions.
Bharat Biotech has conducted clinical trials of Covaxin vaccine on poor people of Bhopal informing them wrongly that they are going to be given a Covid-19 vaccine shot which will be beneficial for them, when actually the vaccine was tested on them as an experiment. All this is against established guidelines, where there should be full disclosure of details. These people may also be vulnerable because many of them are survivors of the Bhopal Gas tragedy of 1984, where a poisonous gas leak from a plant in the area affected the population's health.
Bharat-biotech conducted clinical trials against guidelines on Bhopal's poor and illiterate population
Recently in December, a 45 year old man who was administered this vaccine as part of clinical trials died just nine days after getting the Covaxin vaccination shot. The autopsy report says that this person died due to cardio-respiratory non-function, occurring perhaps due to poisoning. Bharat-Biotech says this death is not related to the vaccine Covaxin, even so there is no denying that that particular person should not have been in the trials because he is a survivor of the Bhopal Gas tragedy of 1984.
Reference article - https://scroll.in/latest/983629/coronavirus-volunteers-death-not-related-to-vaccine-says-bharat-biotech
Infact, these poor people were lured to take the vaccine, given 750Rs as compensation for their time for one day absence of work. They were made to sign consent forms, which they could not read as it was in technical language, there was no agreement for an insurance and no follow up done after the vaccine shot. Absolutely cruel and inhuman.
Clearance for vaccines that show no proof of Efficacy with their safety being doubthful
While the DCGI announced this decision of giving his green signal for the use of these vaccines, he refused to take questions!! In the end, I don't think there is enough data to show that these vaccines are safe and effective to be administered to the public, and all the controversies highlighted above, make one more suspicious of these vaccines
Other major vaccine developing companies that have conducted clinical trials unethical
Lastly, I also read that companies like Pfizer, AstraZeneca have in Bhopal, the area where the infamous Bhopal gas tragedy had taken place, tested many of their vaccines on poor, ill-literate people, unethically just like Bharat Biotech has done now. This disgusts me, and makes me lose faith in these companies and their vaccines. The press meanwhile will try to excite us, with these sort of vaccine roll out news, but I am skeptical. I just feel lucky that I am not forced to take these vaccines, like our health care workers will be first, we are lab rats indeed for the Government and these pharmaceutical companies.