In this video I show how you can use modern powerful spreadsheet capabilities to prove that pi is indeed 3.14... at least 2 decimal places. This is a pretty ridiculous method I just figured out which basically involves computing the area of many squares (or Microsoft Excel cells) inscribed inside a circle and using this area to compute what Pi should be.
---
Watch video on:
Download video notes:
---
View Video Notes Below!
---
Download these notes: Link is in video description.
View these notes as an article: https://peakd.com/@mes
Subscribe via email: http://mes.fm/subscribe
Donate! :) https://mes.fm/donate
Buy MES merchandise! https://mes.fm/store
More links: https://linktr.ee/matheasy
Follow my research in real-time on my MES Links Telegram: https://t.me/meslinks
Subscribe to MES Truth: https://mes.fm/truth

Reuse of my videos:

Feel free to make use of / re-upload / monetize my videos as long as you provide a link to the original video.

Fight back against censorship:

Bookmark sites/channels/accounts and check periodically
Remember to always archive website pages in case they get deleted/changed.

Recommended Books:

Join my forums!

Follow along my epic video series:

---

NOTE #1: If you don't have time to watch this whole video:

Browser extension recommendations:
---
Proving Pi = 3.14... with Microsoft Excel - A Visual Proof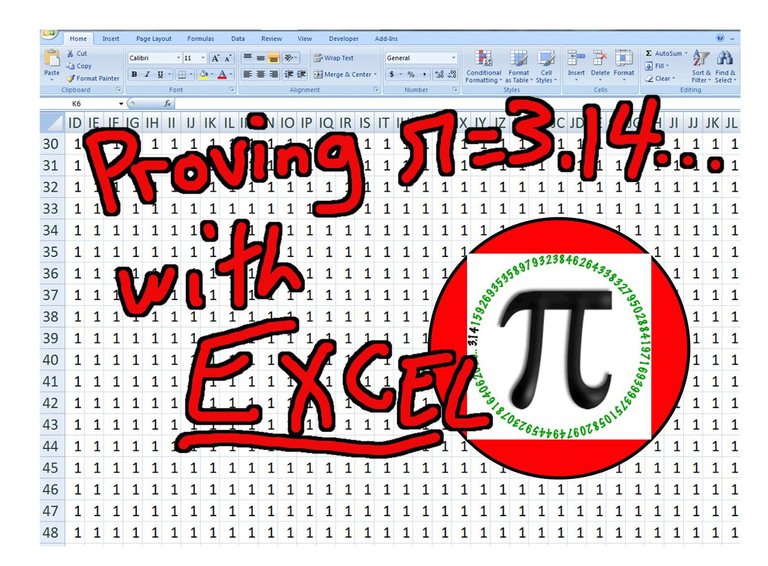 Recap on Pi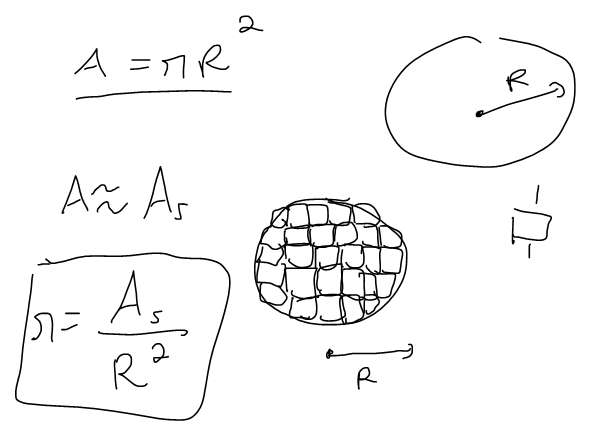 Pi Excel Construction Methodology
To calculate Pi in brute force fashion using Microsoft Excel, here are the following steps that I did:
Make a grid of squares with the value 1 for each.
Place a circle on top of this grid.
Delete all the 1s outside of the circle.
Count up all the remaining 1s, which is the approximate area of the circle.
Count up a straight line of 1s from the edge to the center of the circle, which is the approximate radius of the circle.
Calculate Pi from the equation above.
Repeat with a larger grid of squares for more accuracy.

Note: In the video I used the largest grid of squares available and overlay a quarter of a circle instead, to increase accuracy even more!