When I first played 5 pin bowling for the I really enjoyed it and thought it would be fun doing a video tutorial on its unique scoring system. I also made a Microsoft Excel 5 Pin Bowling Scores Calculator and you can download that in the link below!
---
Watch video on:
Download video notes:
---
View Video Notes Below!
---
Download these notes: Link is in video description.
View these notes as an article: https://peakd.com/@mes
Subscribe via email: http://mes.fm/subscribe
Donate! :) https://mes.fm/donate
Buy MES merchandise! https://mes.fm/store
More links: https://linktr.ee/matheasy

Reuse of my videos:

Feel free to make use of / re-upload / monetize my videos as long as you provide a link to the original video.

Fight back against censorship:

Bookmark sites/channels/accounts and check periodically
Remember to always archive website pages in case they get deleted/changed.

Recommended Books:

Subscribe to MES Truth: https://mes.fm/truth

Join my forums!

Follow along my epic video series:

---

NOTE #1: If you don't have time to watch this whole video:

Browser extension recommendations:
---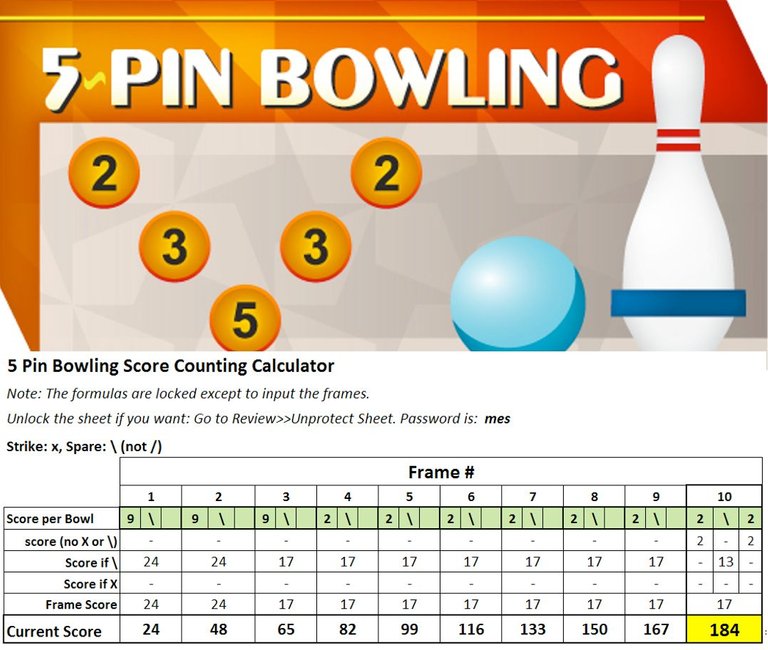 5 Pin Bowling Scoring System
Ball is smaller than 10 Pin bowling ball

No holes for your fingers

Have 3 possible bowls per frame to knock down all the pins
A Strike (X) is knocking out all in 1st throw
A Spare (\ or /) is knocking out all in first two throws

Knocking out all pins by the third bowl is NOT a spare

Unlike 10 Pin Bowling, the 5 pins have different values, as shown below and add up to 15 points: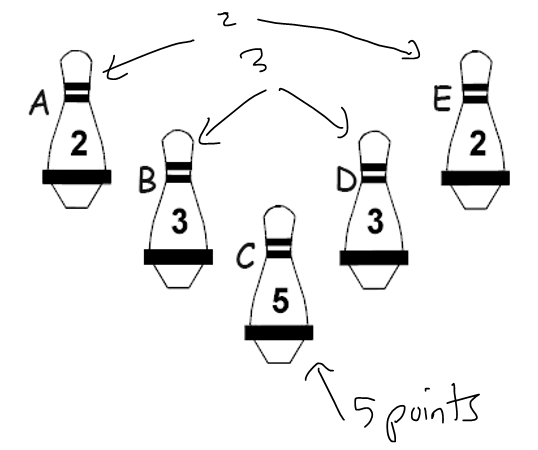 Similar to 10 Pin Bowling:

There are 10 frames
A Strike includes points from the next 2 bowls (strikes in the 10th frame don't get extra points added)
A Spare includes points from the next bowl (spares in the 10th frame don't get extra points)
Example 1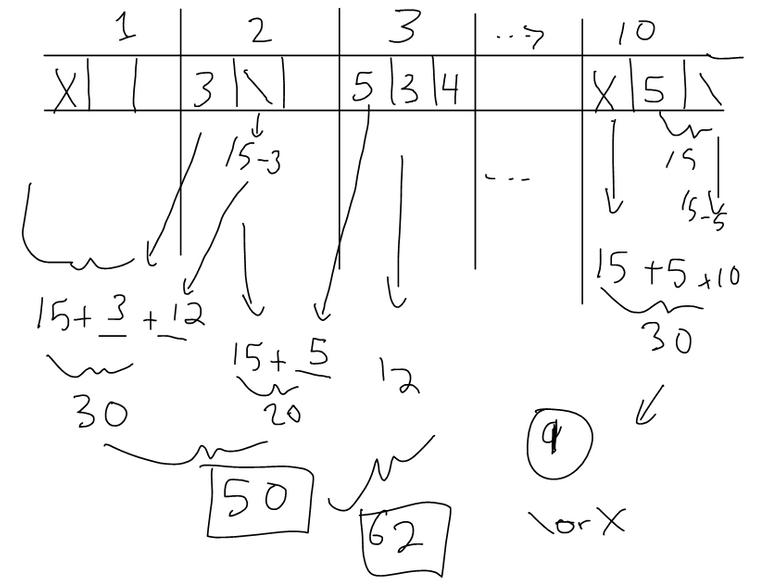 Example 2: Max Score