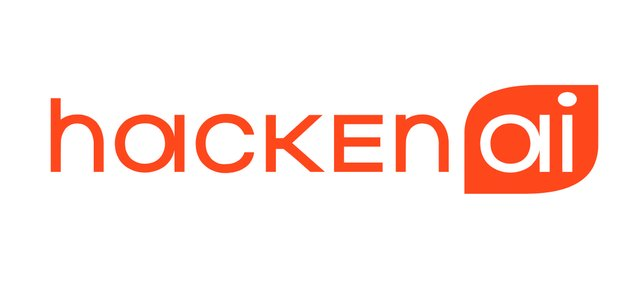 If there's anything that poses a major concern in most of the modern age technology, I'm sure you all will agree with me that its security issues. Most online platforms are being faced day-by-day by this great issue and as such, cyber criminals have taken so much advantage of this to enrich their purses. I have seen even some of the greatest platforms being hacked which led to loss of valuable data and information of users.
Talk of the blockchain industry, no doubt it's the next technological revolution and its rate of adoption is on the increase lately but one of the major set-backs in the blockchain industry still remains the same security issue, with my little experience in the industry, I have seen several wallets being hacked leading to loss of funds, I have seen even the largest exchange platform being hacked leading to loss of millions of dollars, how then do we tackle this issue?
No doubt the blockchain technology creates a decentralized network based on peer-to-peer protocol networks which allows every computer in that network to become a server making a huge difference to the conventional centralized network but security challenges in this industry has indeed being a major obstacle to its mainstream adoption.
Should we rather say that blockchain technology should be scrapped because of these security challenges? Of course not, and that's why Hacken is here to bail the whole industry out of this mess.
The Hacken Platform
Hacken is a platform founded by cybersecurity experts since year 2017 and has been able to achieve a high quality cyber risks protection for all its clients.

With the experienced team, education and network, strong R&D and knowledge base, partnerships and public research, this platform is already focused on securing technological infrastructure from cybercriminals. Hacken isn't just a new platform, it has successfully served over 200 blockchain clients since its inception, hence becoming the most trusted and efficient blockchain security platform.
This platform has several products which includes;
Hackenproof
Security assessment and Incident response
CryptoExchange ranks
Blockchain security consulting and
Cyber school and White Hat community development.
Introducing HackenAI
In a bid to pay back the Hacken community for their trust and support over the few years, the platform has come up with the creation of HackenAI which is meant to aggregate all the platform's functionalities in one single application, hence bringing tremendous improvements to the cybersecurity market.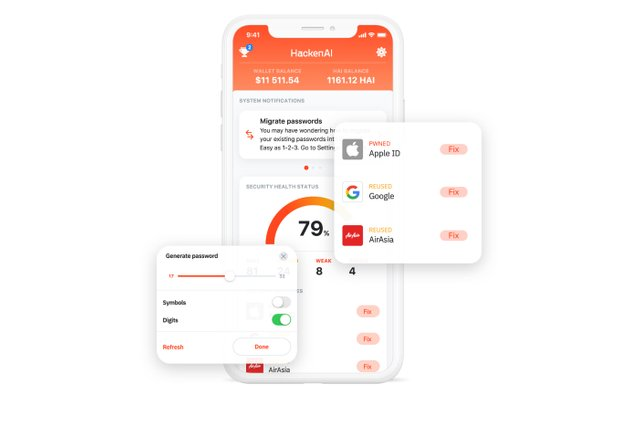 This application is a cybersecurity companion which incentivizes its users to learn and practice good cybersecurity habits. The application takes complete ownership of users cybersecurity by monitoring all potential threats and malpractices and also alerting users with correct and accurate information on their security status.
Also, there'll be availability of Cyber Boot Camp which will personally guide users on cybersecurity and also rewards them in HAI tokens after successfully passing the CyberBootCamp.
Other Features of HackenAI
Availability of password manager
Availability of 2FA through one time password generation before accessing online accounts
Availability of premium VPN services for paid subscribers
Data secure storage for saving several forms of data
Availability of Cybersec marketplace
Digital assets tracker that allows you to monitor your assets on several exchanges in one interface
Non-custodial crypto wallet which will support variety of blockchains
News and industry alerts and
Crypto exchange ranking modules.
Token Details
The native token if HackenAI platform is HAI token which is a VIP180 token minted on the VeChainThor Blockchain and shall serve mainly as an utility token which includes payment for services, P2P payments, staking program, 3erd party products purchase from HackenAI cybersecurity marketplace among others.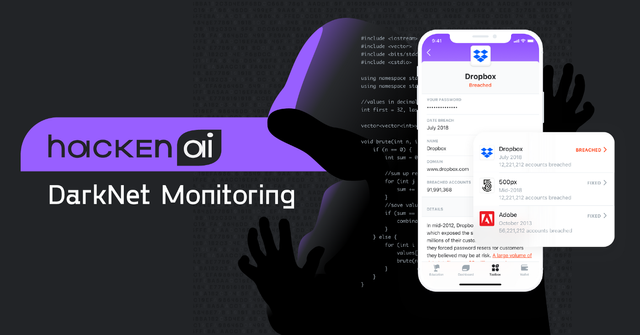 Interestingly, the platform has plans of introducing a referral bonus program which will increase the rate of adoption of HackenAI.
The Hacken platform's token (HKN) which is an ERC-20 token will be migrated from Ethereum blockchain to VeChainThor blockchain through a token swap at the ratio of 1 ERC20 HKN to 15 VIP180 HAI tokens, this is indeed an awesome development of the platform.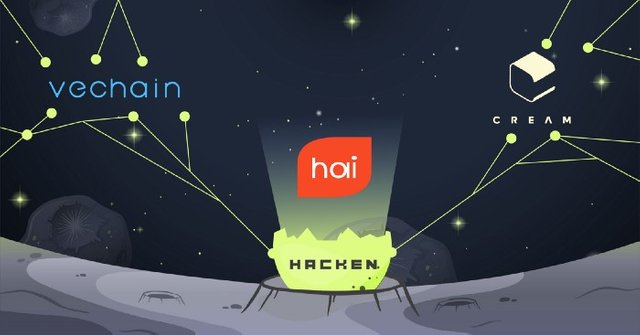 Conclusively, having known well that cybersecurity issue poses a great concern to the modern day technologies and coming up with the great solution of HackenAI, its of no doubt that the platform will surely succeed in revolutionizing cybersecurity industry through the HackenAI app, this is guaranteed not only because of the professionalism and experience of the team behind the project but also through the several functionalities and working product of the platform, wouldn't you rather hop into the platform now that its still in its early phase? You surely don't want to miss out on this great revolution!
Please check the links below for more information and enquiries on HackenAI;
|WEBSITE|TELEGRAM|WHITEPAPER|BITCOINTALK|FACEBOOK|TWITTER|MEDIUM|REDDIT|YOUTUBE|
My Bitcointalk Username: amusanmikel2
Bitcointalk Link: https://bitcointalk.org/index.php?action=profile;u=2305577