Lenguajes de programación / Learning to program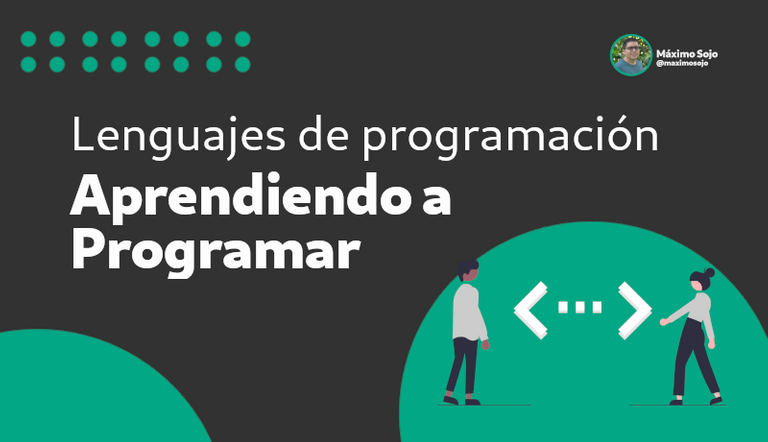 Bienvenido a este segundo post sobre como aprender a programar, en el anterior hablamos sobre una breve introducción a la programación
Welcome to this second post on how to learn to program, in the previous one we talked about a brief introduction to programming.
Hoy hablaremos sobre los lenguajes de programación, como dijimos estos son idiomas artificiales pre diseñados formados por signos, palabras y símbolos, con ellos se crea el código fuente formado por lineas de texto que expresan y permiten las comunicación entre programador y el ordenador.
Today we will talk about programming languages, as we said these are pre-designed artificial languages formed by signs, words and symbols, with them the source code is created formed by lines of text that express and allow communication between the programmer and the computer.
Con estos lenguajes escribimos las instrucciones que el ordenador debe seguir, dichas instrucciones las llamamos algoritmos.
With these languages we write the instructions that the computer must follow, these instructions are called algorithms.
Los lenguajes de programación se distinguen entre los siguientes tipos:
Programming languages are distinguished among the following types:
Lenguaje de bajo nivel / Low-level language:
Cuando hablamos de lenguajes de baje nivel hacemos referencia a lenguajes que contienen una lista de instrucciones básicas, los lenguajes en este nivel son los denominados lenguajes de maquina y presentan una complejidad a la lectura por humanos. La programación con estos lenguajes es usada para programas de un hardware en especifico y que no puede ser migrado o exportarse a otros computadores.
When we talk about low level languages we refer to languages that contain a list of basic instructions, the languages at this level are called machine languages and present a complexity to be read by humans. Programming with these languages is used for programs that are hardware specific and cannot be migrated or exported to other computers.
Lenguaje de nivel medio / Intermediate level language:
En muchas ocasiones aunque no esta del todo aceptado, podemos encontrar este nivel, en el cual encontramos lenguajes que presentan cierta complejidad a la lectura humana y están al mismo tiempo mas cercano al lenguaje de las maquinas.
In many occasions, although it is not completely accepted, we can find this level, in which we find languages that present certain complexity to human reading and are at the same time closer to the language of machines.
Lenguaje de alto nivel / High level language:
En este nivel encontramos los lenguajes diseñados para una fácil lectura y entender, esto permite a los programadores escribir el código fuente para las diferentes tareas de una forma mas comprensible y natural, utilizando las palabras y símbolos.
At this level we find the languages designed for easy reading and understanding, this allows programmers to write the source code for the different tasks in a more understandable and natural way, using words and symbols.
¿Que puedo realizar con un lenguaje de programación?
El campo de la programación hoy en día a crecido de forma exponencial, aunque aun no ha llegado a todos los ámbitos que lo requieren, si podemos encontrar mucha tecnología en la mayoría de las cosas que usamos día tras día. Esa distribución y en la búsqueda de adaptarse a los diferentes ámbitos han surgido muchos lenguajes de programación que pueden ser utilizados para diversos tipos de desarrollo, por ello el uso de cada uno dependerá de los objetivos que se quieran lograr.
The field of programming today has grown exponentially, although it has not yet reached all areas that require it, if we can find a lot of technology in most of the things we use day after day. That distribution and in the search to adapt to different areas have emerged many programming languages that can be used for various types of development, so the use of each will depend on the objectives to be achieved.
Con los lenguajes de programación podemos realizar las siguientes actividades:
With programming languages we can perform the following activities:
Desarrollo Web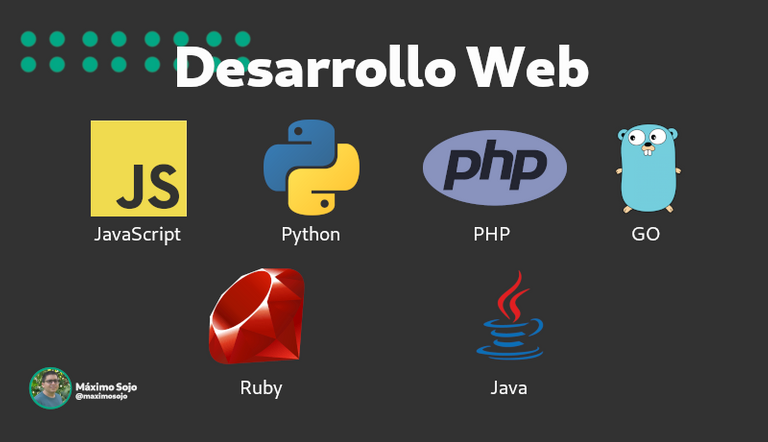 Desarrollo de vídeo juegos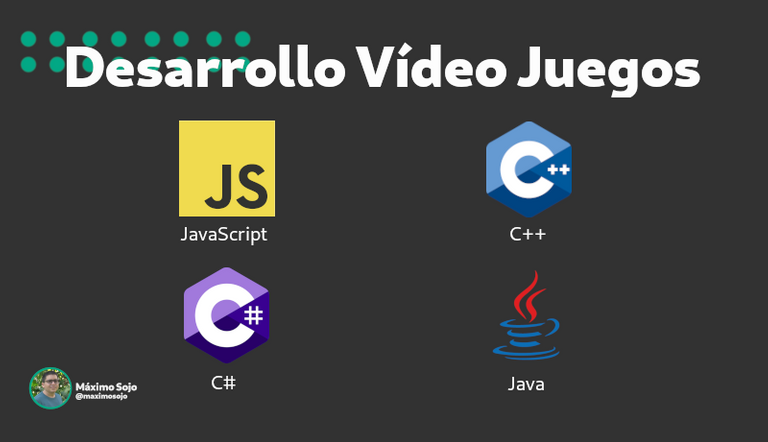 Inteligencia Artificial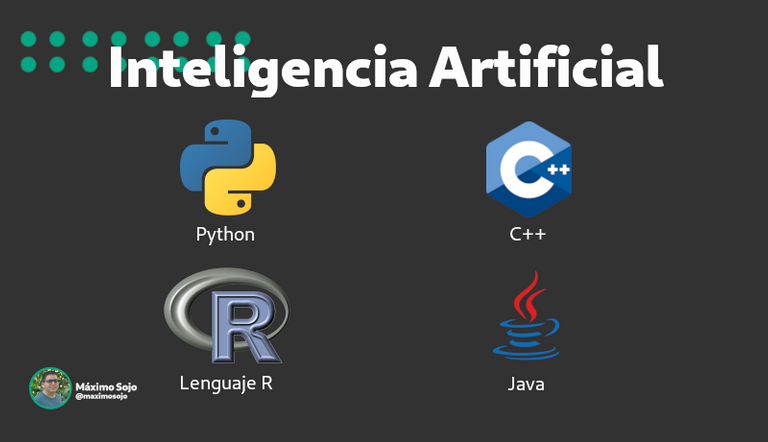 Desarrollo móvil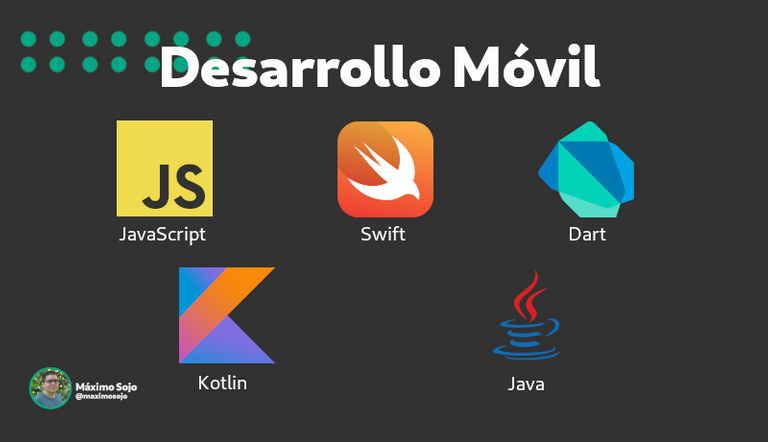 Ciencia de datos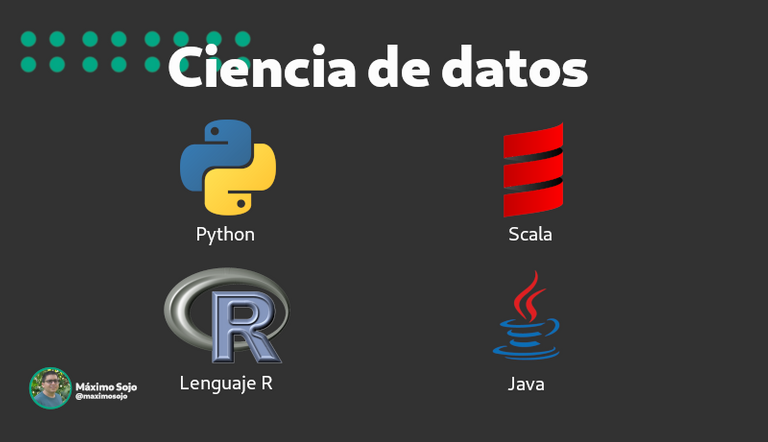 Cyber seguridad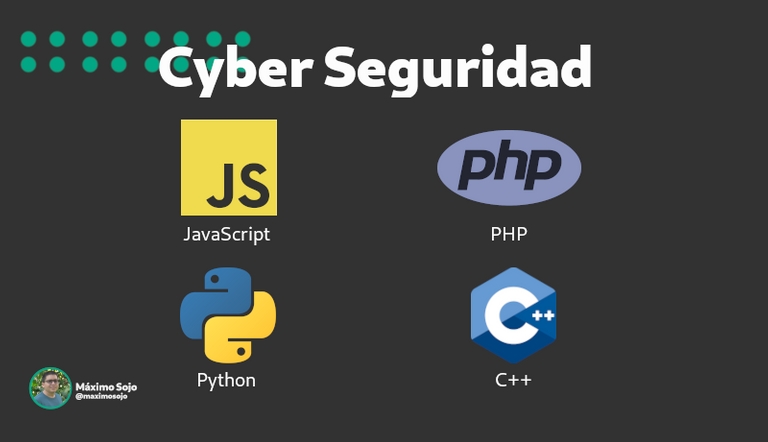 Blockchain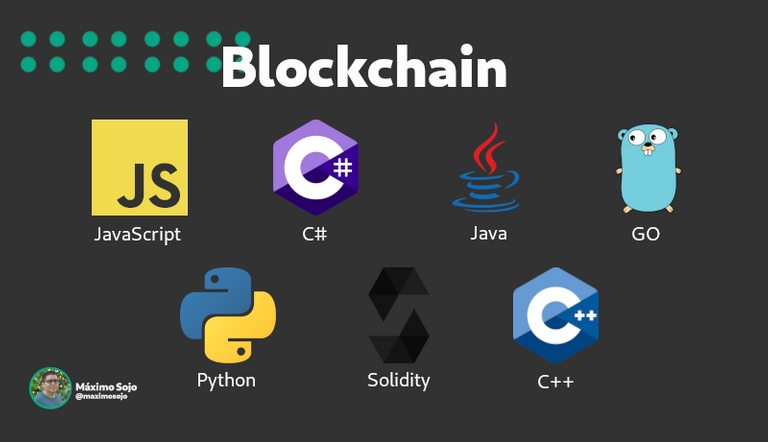 Como podemos ver pueden realizarse muchas tareas con diferentes lenguajes de programación en común, algunos te permiten construir un sitio o diseñar una aplicación web y con otros podrás realizar aplicaciones solo para móvil o trabajar con ciencia de datos. Determinar o definir cual es el mejor es complicado ya que cada uno tiene sus fortalezas como debilidades que dependerá del tipo de uso que se requiera.
As we can see many tasks can be performed with different programming languages in common, some allow you to build a site or design a web application and with others you can make applications only for mobile or work with data science. Determining or defining which one is the best is complicated since each one has its strengths and weaknesses that will depend on the type of use that is required.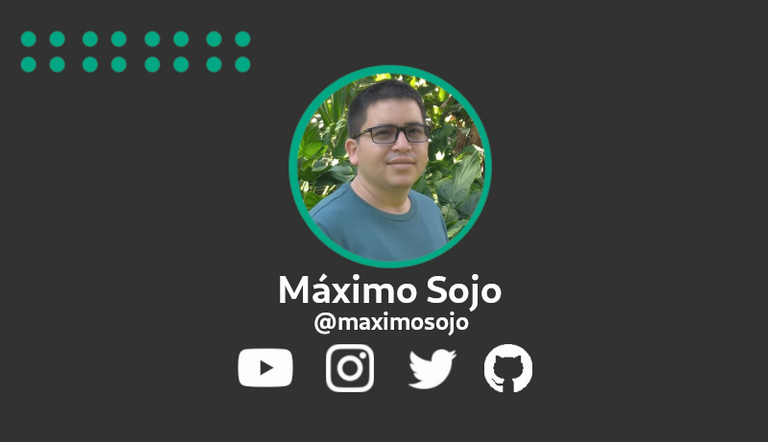 Por ahora resta seguir aprendiendo y buscando nuestro camino en este mundo de la programación, según lo que desee realizar tiene mucho allí para escoger. Seguiré realizando publicaciones relacionadas a la programación con el fin de ayudar a muchos que deseen incursionar en este mundo y quizá sientan que es algo para súper genios o imposible, pues no, todo se puede, SI TE ATREVES PUEDES.
For now it remains to continue learning and looking for our way in this world of programming, depending on what you want to do you have a lot there to choose from. I will continue making publications related to programming in order to help many who wish to venture into this world and perhaps feel that it is something for super geniuses or impossible, because no, anything is possible, IF YOU DARE YOU CAN.
Si te ha gustado o tienes alguna pregunta me lo puedes dejar en los comentarios y así saber que voy ayudando, saludos.
If you liked it or have any questions you can leave it in the comments and let me know that I'm helping, greetings.
Los diseños de fotos fueron realizados con la aplicación de diseño Gimp en la distribución de linux debian, los diseños son de mi autoría y el svg utilizado fue descargado de la plataforma gratuita undraw.
The photo designs were made with the design application Gimp in the linux distribution debian, the designs are of my authorship and the svg used was downloaded from the free platform undraw.