🚀Want to start making money through having your own crypto exchange?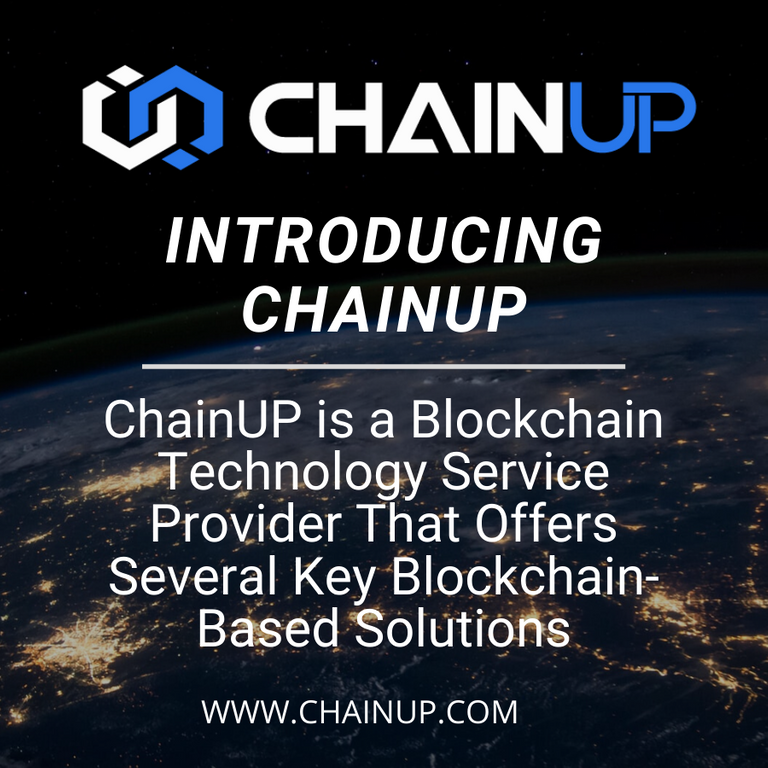 !
Learn more about ChainUP here: 👉🏻 http://bit.ly/2URb9aE
One of the best ways to get involved in the crypto market is by owning an exchange, which has the highest touchpoint to all new users and multiple streams of revenue. Not to mention some publicized listing fees on some high-end exchanges can generate millions for each project!
However yes, setting up your own crypto exchange is a very complex process, but it doesn't have to be! ChainUP can help!
ChainUP is a blockchain technology service provider headquartered in Singapore. Founded in 2017, it offers several key blockchain-based solutions such as a global digital asset trading system, wallet service, and public blockchain, amongst other products.
👨‍💼To stay updated on ChainUP, follow them on their official website and social media pages below!
Facebook: https://www.facebook.com/ChainUPTechnology/
Twitter: https://twitter.com/ChainUPOfficial
LinkedIn: https://www.linkedin.com/company/ChainUP-Technology/
Telegram: https://t.me/ChainUPOfficial
Medium: https://medium.com/@_ChainUP
#chainup #blockchain #crypto #technology #cryptocurrency #blockchaintechnology #cryptoexchange #cryptocurrencyexchange #business