White noise
In recent years has been shed into the light and even research began circulating that it could improve cognitive function of children with attentive disorders. But what is White Noise?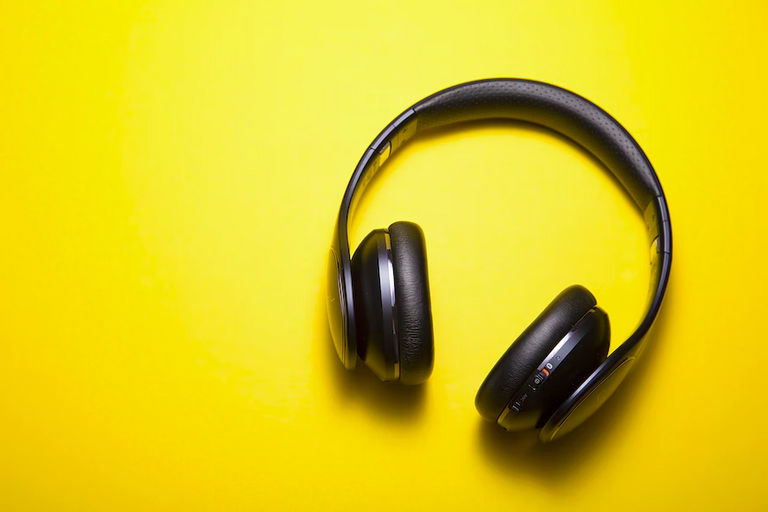 illustration source unsplash
There are a few meanings to that but technically it is a heterogeneous mixture of sound waves extending over a wide frequency range. Meanwhile for slightly less technical, it just means a background noise that is constant. In recent years, there are arguments that listening to lyrical music while doing something is hindering productivity and not an ideal working situation. However, I believe that many of us here like to listen to something while studying, cleaning, or even working. The point I want to make is that perhaps not all music is equal even though once again, there are subjective parts of it that also play a role. If you have not tried white noise, I am suggesting you have a look at an app called White Noise Generator and the following is my experience with them.
The Interface
There are two selection of interface and experience in this app but I certainly prefers this basic interface like below. As I always like, simple and stupid interface that does the job. You can also mix these available voice and adjust the volume depending on the type of white noise that you like to hear. As you can see there is the pro version that also helps you unlock more voices that you can see below.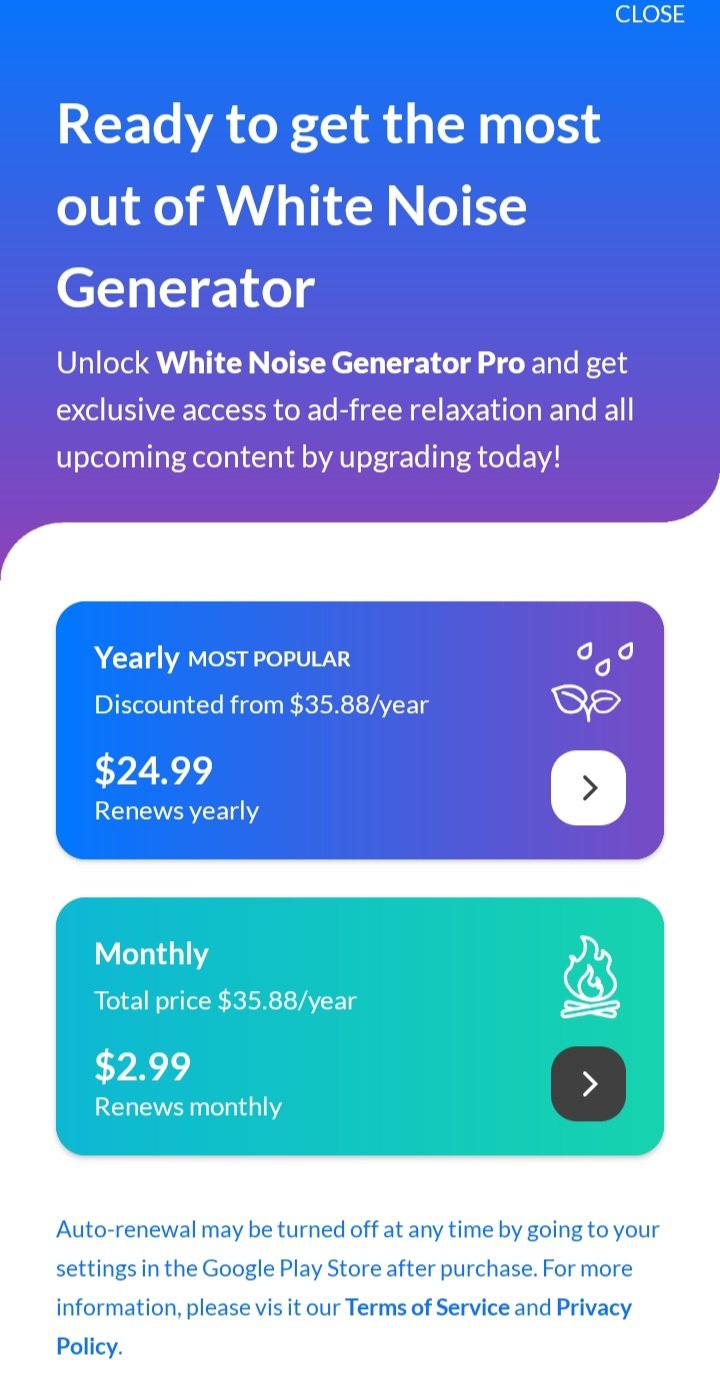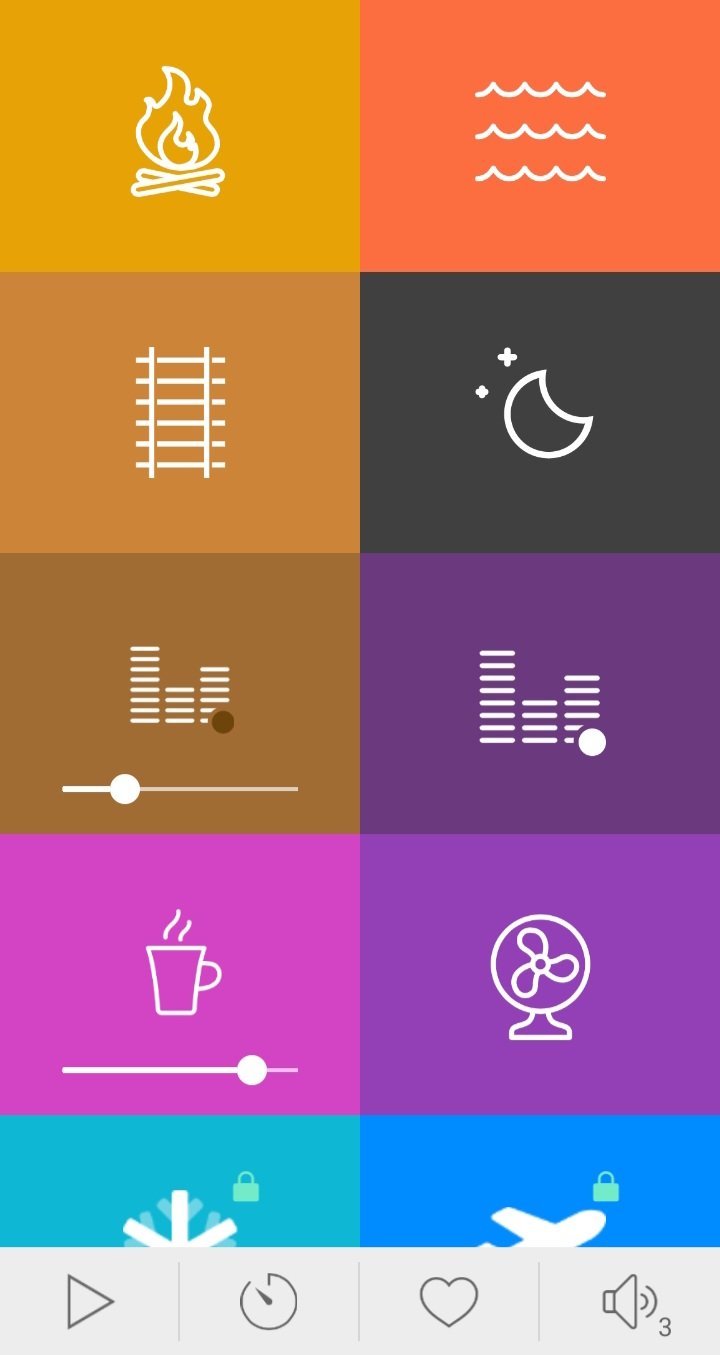 ---
In the heart icon, you can also set up the kind of music and save it as your favorite. I don't really have favorites. I actually just like mixing and matching whatever I needed.
My Verdict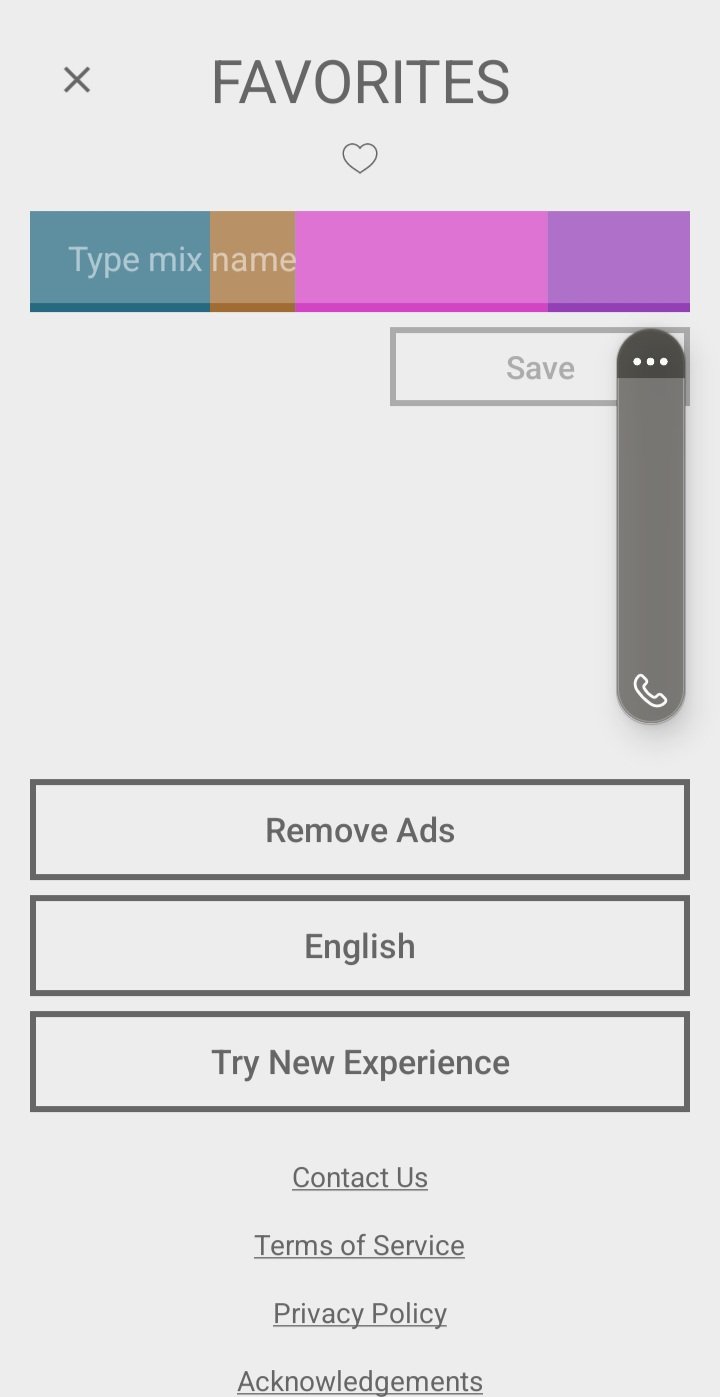 White noise maker on android is not only free, but also offers basic yet helpful white noise maker. It can generate sound for every mood and situation that you are looking for. For example, I like to listen to cafe background and in the app there are a few options to do that which includes noise cafe app like cafe noise and windy noise that adds more depth to it. Then when I want to sleep I can just choose the fire options and add some wind to it. These sounds made me feel like I was camping and was outside. There is also a crickets sound that just adds more depth to it and makes me fall asleep easily. Then, the rainy sounds just makes me quite melancholic. Although one thing that I don't like about the app is that just like other apps, it has advertisements which are quite annoying but quite bearable. So far though, I like the app as it is and it has benefited me greatly just because sometimes I don't go to cafes to work from and I can recreate the vibe inside my room with such music.
When I am using this app, I also think that my productivity increases and I feel like I became more creative just the way I am when I am inside cafe or any working space. I know, I am opposed to working spaces with music but I am honestly fine with white noise. It's the lyrical music that I actually have problem with. Perhaps this can be an answer to you that if you need some background noise to add more productivity, you can totally try this app. This app can be found on google play.

Hope You Enjoyed This article! If you do, don't hesitate to upvote or comment. You can also support me below!

---
𝘔𝘢𝘤 𝘪𝘴 𝘢 𝘴𝘦𝘭𝘧-𝘦𝘮𝘱𝘭𝘰𝘺𝘦𝘥 𝘯𝘪𝘯𝘫𝘢. 𝘈 𝘵𝘺𝘱𝘪𝘤𝘢𝘭 𝘪𝘯𝘵𝘳𝘰𝘷𝘦𝘳𝘵 𝘪𝘯 𝘭𝘰𝘷𝘦 𝘸𝘪𝘵𝘩 𝘭𝘪𝘵𝘦𝘳𝘢𝘵𝘶𝘳𝘦, 𝘣𝘰𝘰𝘬𝘴, 𝘵𝘦𝘤𝘩𝘯𝘰𝘭𝘰𝘨𝘺 𝘢𝘯𝘥 𝘱𝘩𝘪𝘭𝘰𝘴𝘰𝘱𝘩𝘺. 𝘛𝘩𝘪𝘴 𝘪𝘴 𝘩𝘦𝘳 𝘱𝘦𝘳𝘴𝘰𝘯𝘢𝘭 𝘣𝘭𝘰𝘨 𝘵𝘩𝘢𝘵 𝘤𝘰𝘷𝘦𝘳𝘴 𝘩𝘦𝘳 𝘫𝘰𝘶𝘳𝘯𝘦𝘺 𝘥𝘦𝘭𝘷𝘪𝘯𝘨 𝘪𝘯𝘵𝘰 𝘱𝘩𝘰𝘵𝘰𝘨𝘳𝘢𝘱𝘩𝘺, 𝘵𝘳𝘢𝘷𝘦𝘭, 𝘯𝘰𝘰𝘵𝘳𝘰𝘱𝘪𝘤𝘴, 𝘱𝘳𝘰𝘥𝘶𝘤𝘵𝘪𝘷𝘪𝘵𝘺, 𝘮𝘪𝘯𝘪𝘮𝘢𝘭𝘪𝘴𝘵 𝘭𝘪𝘧𝘦𝘴𝘵𝘺𝘭𝘦, 𝘤𝘺𝘣𝘦𝘳𝘴𝘦𝘤𝘶𝘳𝘪𝘵𝘺, 𝘢𝘯𝘥 𝘭𝘢𝘯𝘨𝘶𝘢𝘨𝘦𝘴. 𝘐𝘯 𝘩𝘦𝘳 𝘧𝘳𝘦𝘦 𝘵𝘪𝘮𝘦, 𝘴𝘩𝘦 𝘦𝘯𝘫𝘰𝘺𝘴 𝘭𝘦𝘢𝘳𝘯𝘪𝘯𝘨 𝘷𝘢𝘳𝘪𝘰𝘶𝘴 𝘵𝘩𝘪𝘯𝘨𝘴. 𝘐𝘧 𝘺𝘰𝘶 𝘭𝘪𝘬𝘦 𝘩𝘦𝘳 𝘤𝘰𝘯𝘵𝘦𝘯𝘵, 𝘥𝘰𝘯'𝘵 𝘩𝘦𝘴𝘪𝘵𝘢𝘵𝘦 𝘵𝘰 𝘶𝘱𝘷𝘰𝘵𝘦, 𝘭𝘦𝘢𝘷𝘦 𝘢 𝘤𝘰𝘮𝘮𝘦𝘯𝘵 𝘰𝘳 𝘢 𝘧𝘦𝘦𝘥𝘣𝘢𝘤𝘬. 𝘈 𝘳𝘦-𝘣𝘭𝘰𝘨 𝘪𝘴 𝘢𝘭𝘴𝘰 𝘢𝘱𝘱𝘳𝘦𝘤𝘪𝘢𝘵𝘦𝘥.