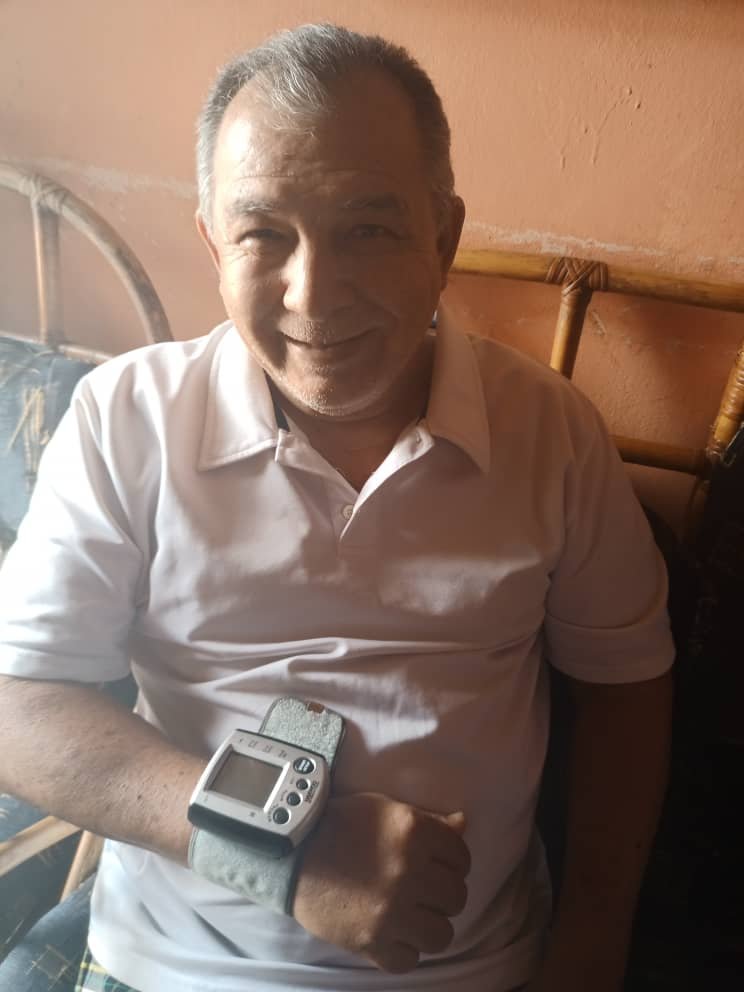 Quiero hablarles de un artefacto que considero muy importante, aunque quizás muchos conocen este aparato que puede que muchos lo veamos con sencillez, es un aparatito que le puede salvar la vida a cualquiera como en el caso de muchos que lo tienen en su casa para alguna emergencia.
Es que este tipo de tensiómetro pulsera digital uno lo puede trasladar a cualquier lugar y lo puede llevar en su cartera o en un bolso cuando va de viaje y le puede avisar cuando tiene su tensión alta y está en peligro entonces lo pone en alerta y de esa manera buscar el tratamiento adecuado o acudir al médico para evitar daños mayores.
I want to talk about a device that I consider very important, although perhaps many know this device that many may see it with simplicity, it is a gadget that can save the life of anyone as in the case of many who have it at home for an emergency.
It is that this type of digital wrist blood pressure monitor can be taken anywhere and you can carry it in your wallet or in a purse when traveling and can warn you when you have high blood pressure and is in danger then put you on alert and thus seek appropriate treatment or go to the doctor to avoid further damage.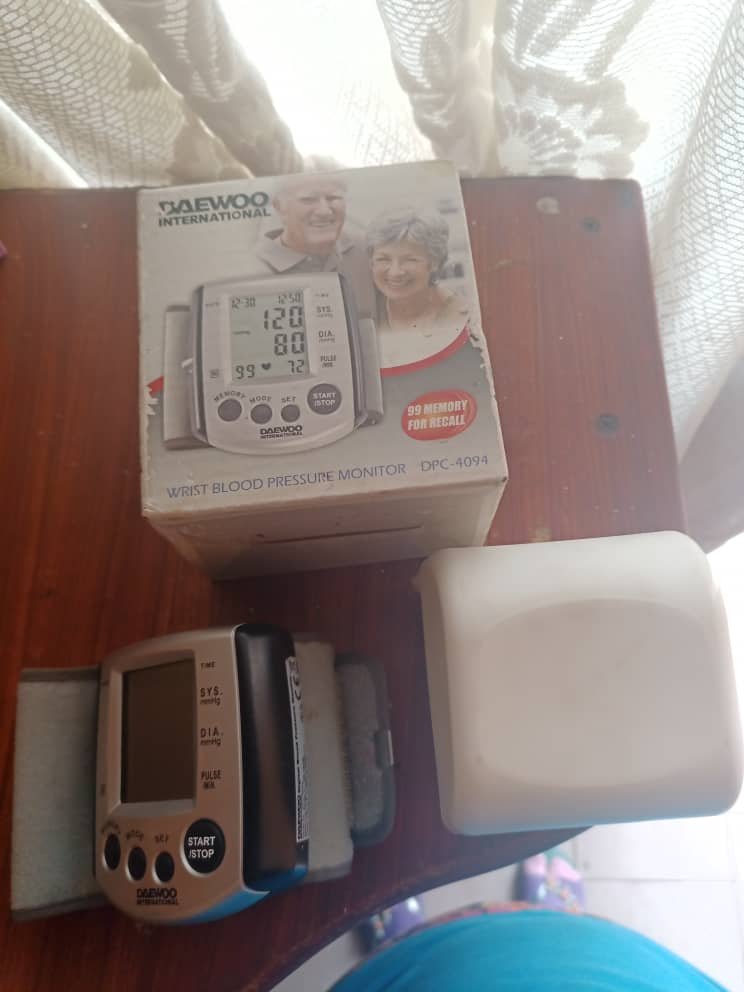 El tensiómetro de pulsera te mide la presión arterial para que una corrija por ejemplo lo normal de la presión arterial es 120 el alta y 80 la baja, 99 o menos las pulsaciones y cuando sale fuera de esas medidas pueden venir los problemas y si la costumbre es que siempre sale alterada hay que acudir al médico a chequearse lo más pronto posible.
En mi caso lo tengo en mi casa y les recomiendo a todos el que lo pueda tener que lo haga, ya que aunque no le parezca necesario le puede servir de emergencia en alguna oportunidad o algún familiar que lo necesite o algún vecino aquí en mi casa han venido muchos vecinos para medirse la tensión arterial y gracias a que lo tengo en casa muchos de ellos se han beneficiado luego hacen lo necesario para corregir su tensión acudiendo al médico.
The wrist blood pressure monitor measures your blood pressure so that one corrects for example the normal blood pressure is 120 high and 80 low, 99 or less and when it goes out of these measures can come problems and if the habit is that always comes out altered you have to go to the doctor to check as soon as possible.
In my case I have it in my house and I recommend to everyone who may have it to do it, because even if it does not seem necessary it can serve as an emergency at some point or a family member who needs it or a neighbor here in my house many neighbors have come to measure their blood pressure and thanks to having it at home many of them have benefited and then do what is necessary to correct their blood pressure by going to the doctor.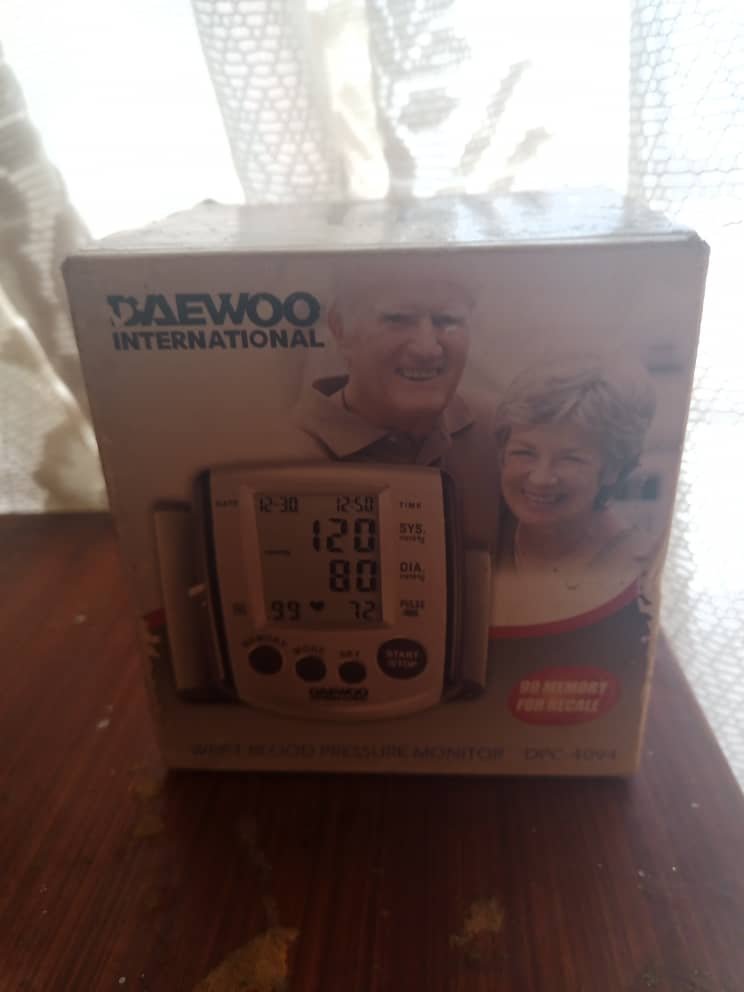 Yo por ejemplo cargo mi tensiómetro para toda parte cuando salgo recuerdo que cuando viaje en una oportunidad a donde vivía mi hijo mayor me los lleve y que bueno porque como la temperatura y el color estaban fuertes la tensión arterial se me subía mucho en 2 oportunidades me subió a 180, pero, gracias a mi tensiómetro que me había llevado, pude acudir al médico y controlar mi tensión tan alta.
Aquí en donde yo vivo me llevo mi tensiómetro hasta cuando voy al médico porque muchas veces me ha pasado que me sorprende que los médicos no tienen o no cuentan con un tensiómetro y es por eso que me voy preparado de antemano y a veces se lo he tenido que prestar para tratar a otro paciente, entonces como notaron este aparato pequeño que parece insignificante es muy valioso, porque te puede salvar la vida la tuya y la de otros que necesiten de tu ayuda y esto porque tienes el tensiómetro en tu casa.
For example, I carry my blood pressure monitor everywhere when I go out. I remember that when I traveled once to where my oldest son lived I took it with me and it was good because as the temperature and the color were strong, my blood pressure went up a lot and on two occasions it went up to 180, but, thanks to my blood pressure monitor that I had taken with me, I was able to go to the doctor and control my high blood pressure.
Here where I live I take my blood pressure monitor even when I go to the doctor because many times I have been surprised that doctors do not have or do not have a blood pressure monitor and that is why I go prepared in advance and sometimes I have had to lend it to treat another patient, then as you noticed this small device that seems insignificant is very valuable, because it can save your life and that of others who need your help and this because you have the blood pressure monitor in your home.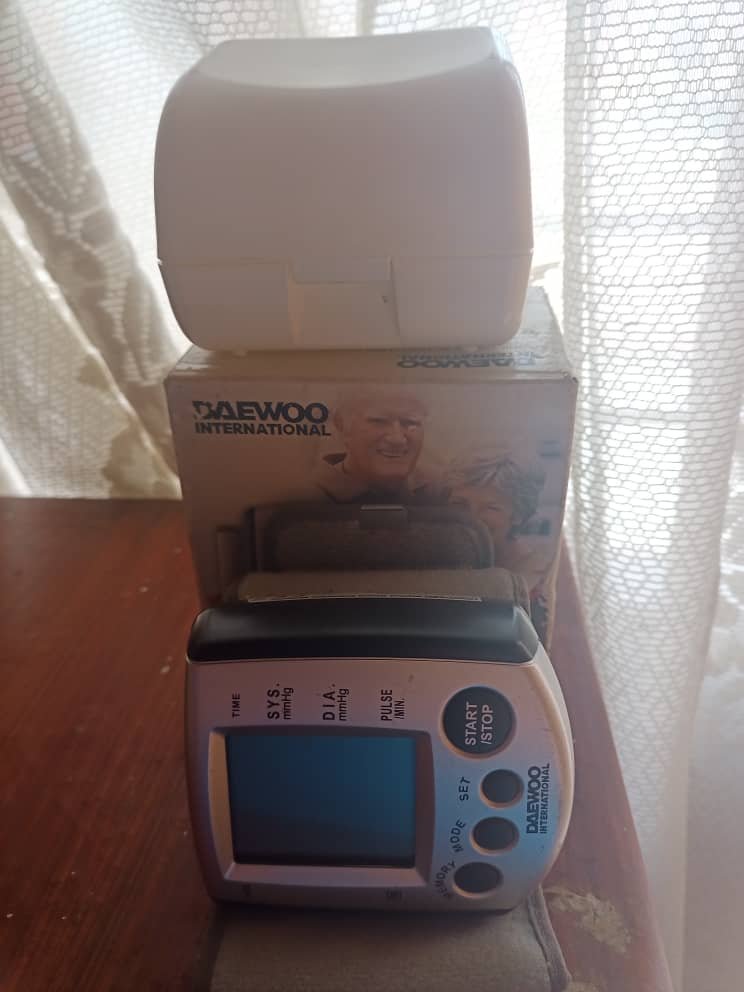 Yo les recomiendo a todos, seamos mayores que tratemos de tener un tensiómetro en su casa, quizás no sea para usted utilizarlo porque está bien de salud, pero otra persona talvez otro familiar o un vecino y con ese aparato usted le puede salvar la vida y seguro se sentirá feliz cuando uste se entere de que a ese vecino o familiar el médico le diga que salvo su vida porque lo llevaron al médico a tiempo.
Cuidémonos mucho, tratemos de tener estos aparatos en casa, recordemos que nuestra salud está en juego y en este caso el tensiómetro nos puede servir de mucho, no solamente a nosotros también les puede servir a otros y le podemos salvar la vida, no olvide nunca estos detalles recuerde que es mejor prevenir que lamentar porque muchas personas han murto de un infarto por no saber que tenían la presión arterial alta y lamentamos porque quizás se podía evitar con un simple aparato que a lo mejor no lo teníamos en la casa.
I recommend to everyone, let's try to have a blood pressure monitor at home, maybe it is not for you to use it because you are in good health, but another person, maybe another family member or a neighbor and with this device you can save his life and you will surely feel happy when you find out that the doctor tells that neighbor or family member that you saved his life because you took him to the doctor on time.
Let's take care of ourselves, let's try to have these devices at home, let's remember that our health is at stake and in this case the blood pressure monitor can be very useful, not only for us but also for others and we can save your life, never forget these details, remember that prevention is better than regret because many people have died of a heart attack for not knowing that they had high blood pressure and we regret because perhaps it could be avoided with a simple device that maybe we did not have at home.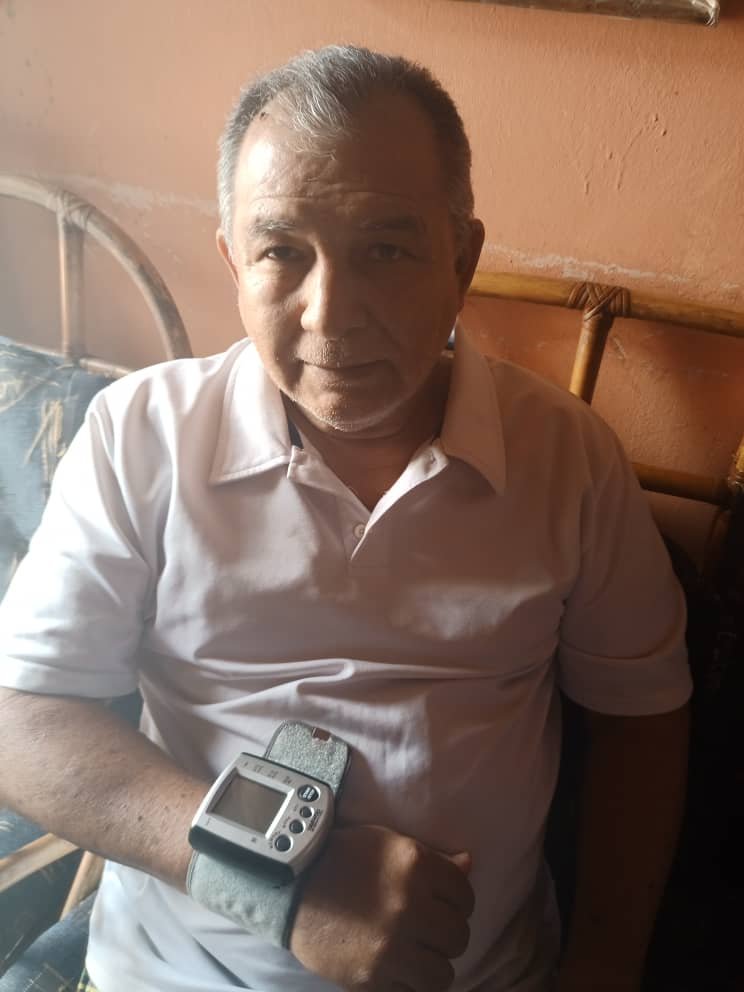 Muchas gracias por leer esta publicación, esperamos nos haya servido para meditar y estar preparado por si se presenta una situación de emergencia y pueda servir de utilidad para las personas que lo necesitan, se despiden de ustedes sus amigos @liliayjuvenal.
Thank you very much for reading this publication, we hope it has helped us to meditate and be prepared in case an emergency situation arises and can be useful for people who need it, your friends @liliayjuvenal say goodbye to you.