It sucks feeling powerless, like there is nothing ordinary people can do to help, but this time, there is!
You could help save lives, while you sleep!
Not only is there a way you can help, where you don't need to leave the house, you don't even need to leave the sofa! If you haven't heard of Dreamlab, now is very much the time to get on board.
---
Introducing Dreamlab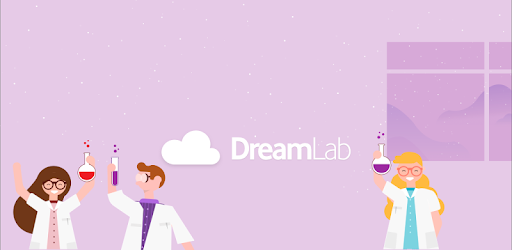 Source
---
What is Dreamlab?
Dreamlab is an app that combines AI technology with your phones processing power to crunch data while you charge your phone. Yours, and thousands of other smart phones all work together to act like a supercomputer. By doing so, they can complete huge calculations that would otherwise be very time consuming or costly. It is part of the Vodaphone Foundation and widely recognized as an amazing bit of technology, having won the 'Tech For Good' award in 2019 - so if like me you are a bit wary of downloading an unknown app, that's a really nice bit of reassurance.
---
How does that help anyone, who does it help?
Dreamlab allows you to select what project you support, but when it comes to how, that depends on the project. Before the outbreak, I was supporting a project called DRUGS Phase 3, which built on a previous project where peoples smart phones were put to use to complete the calculations necessary to tailor cancer drugs to individuals. As the app says "the traditional approach of finding one drug for one target is [...] too limited." It goes on to explain that the app uses your phone to help "calculate how different drugs and different drug combinations can be used as a treatment for different cancer types and their networks based on genetic data from cancer patients." It really is life saving stuff.
They have identified 110 molecules in food with cancer beating properties, and through the app, have been running thousands of calculations to match those molecules to individual cancer genetics to find the most effective treatments, as well as discovering previously unknown drug/food-molecule combinations that help beat cancer. Dreamlab have been working with the Imperial College London, as well as organisations worldwide such as AIRC in Italy, to fight cancer since the apps launch in 2017.
---
What does this have to do with Covid-19?
There is a new worldwide project out, Corona-AI.
This is where the supercomputing power of the nation's smartphones comes in. DreamLab uses machine learning, on a mobile supercomputing network, to analyse billions of combinations of existing drug, food-based molecules and genetic interactions, fundamentally reducing the time needed to make discoveries. The best treatment could include existing drugs and supportive molecules found in foods. However, mapping how combinations of molecules interact with the virus-host interactome network is very complicated, and combinations of three, four, or even more compounds would be impossible to test in the lab.
Quote From Imperial College London
This project looks at drugs we already have and food molecules, to identify what, and what combinations, may be beneficial in fighting Covid-19. Dreamlab is partnered with the Imperial College London who have adopted a policy of immediately sharing their findings in relation to Covid-19 and got involved in the fight against the virus back in Jan 2019, so any data discovered in this project will be released right away.
---
If I download the App will I really make a difference?
Yes!!
A total of 100,271,268 calculations are required to help speed up the discovery of anti-viral components in medicines we already have, as well as identify potential molecules in food that may be beneficial. The project hasn't been going for long, and so far we are 0.16% of the way through, and who knows how close we might be to finding something that works, so get on board today and be part of the cure!
---
Will it steal my data?
Absolutely not, Dreamlab doesn't access any of the data stored on your phone, it's got enough of its own data to worry about, it just uses the processing power - nothing else. To quote vodafone directly
No personal data from the user's device is affected or used in any way.
Quote from Vodaphones Newscentre on using Dreamlab to fight Covid-19
---
Where do I get it?
Dreamlab is free to download and available for Android and Apple Devices.
---
What are you waiting for?
Install the app, and select the project you want to help out with, and that's it! You can decide in your settings how much data/wifi it can use. If you're on vodafone, then powering Dreamlab won't count towards your data usage, but if not, that's no reason not to get it, if you don't have much data then like me you can set it to only run on wifi and it won't cost a penny in data. Then whenever you plug your phone in to charge, Dreamlab will run in the background, crunching data, and potentially saving lives. I only switched over to the Corona-AI project yesterday, and have already completed 37 calculations, it isn't much, but that's the point, we all do a little bit and together accomplish something huge so what are you waiting for! Download the app, get it installed, and if you leave your phone on charge when you're in bed tonight, you can...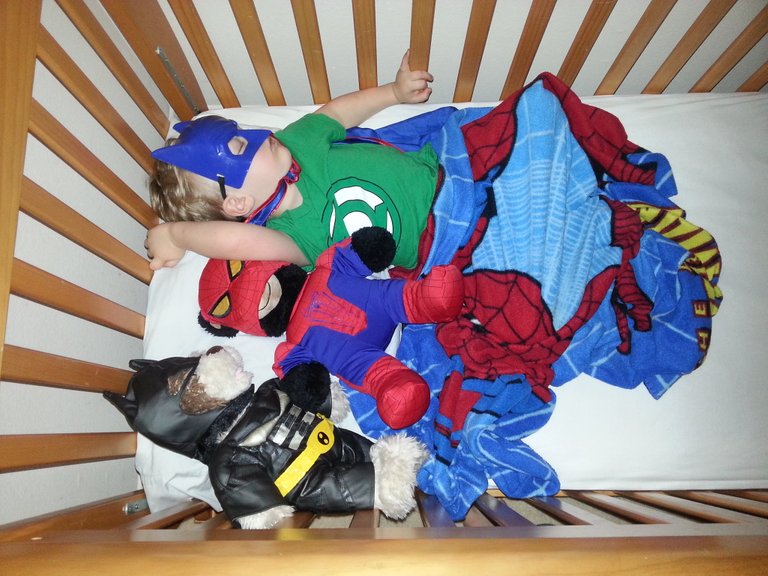 Source
And once this is all over, you can keep the app, and chose a new cancer fighting project to work towards!
Thank you so much for stopping by
I really hope you give the app a try
Do what you can to spread the word
Tell anyone who hasn't heard
Download Dreamlab and charge your phone
Let's fight Corona while we stay at home!
I am in no way sponsor by or affiliated with this app, and am sincerely trying to raise awareness of something small we could all be doing to help.