I have a new(old) amp, the Inkel AD 970. And I say new(old) because it is new to me but this amp was launched in the market in 1980 in South Korea. It is 42 years old.
This is what my new musical corner looks like now with the Inkel AD 970 amplifier.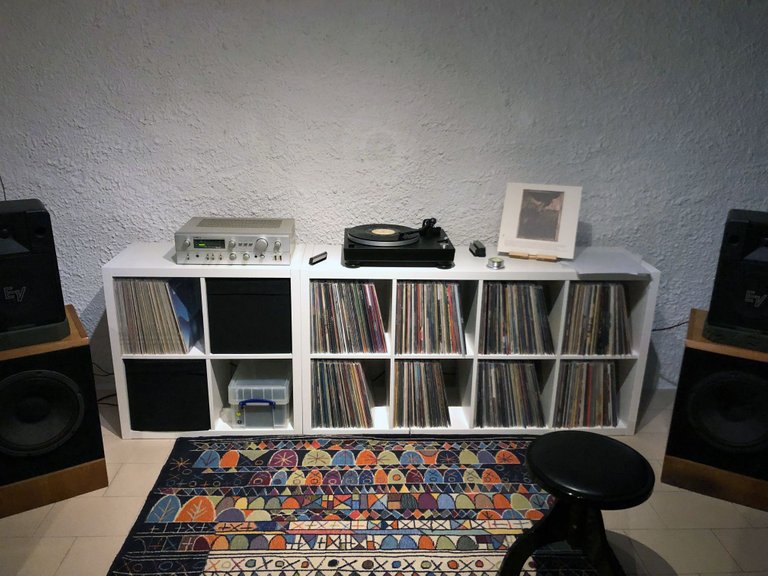 And this was how it looked with the old Pioneer A-105 amp.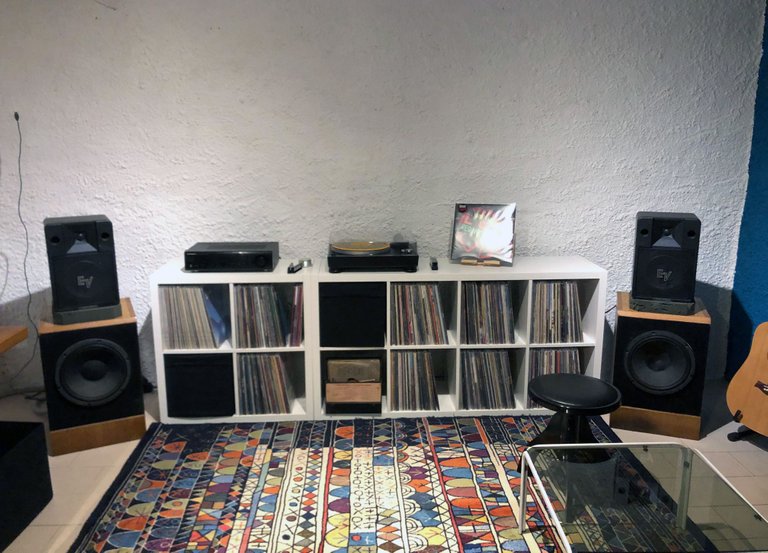 As you can see in the photos, there are several changes and not only in the color of the amplifier, which is now silver and not black, or in the size, since the Inkel is definitely bigger and heavier than the Pioneer, but also, and I can assure you of that, the power, quality and presence of the sound that comes out of the speakers has also changed a lot.
And why did I change amp?
Well, almost two weeks ago I started having problems with one of the channels of the Pioneer amplifier. The sound coming out of the left speaker was lower and definitely of lower quality than the sound coming out of the right speaker. After several tests it was evident that it was the amplifier that had problems and apparently without a solution.
So on Sunday of that week we went to a second hand market and found a person there who was selling used stereo equipment and had several amplifiers for sale. After looking around a bit, I ended up choosing the Inkel and paid 60 euros for it.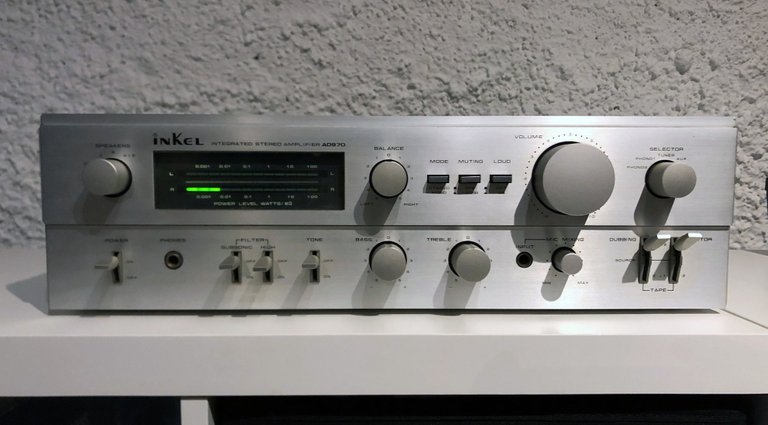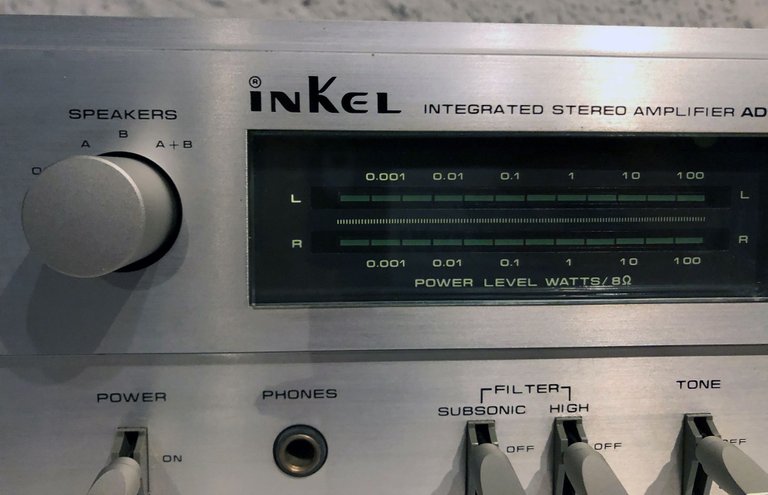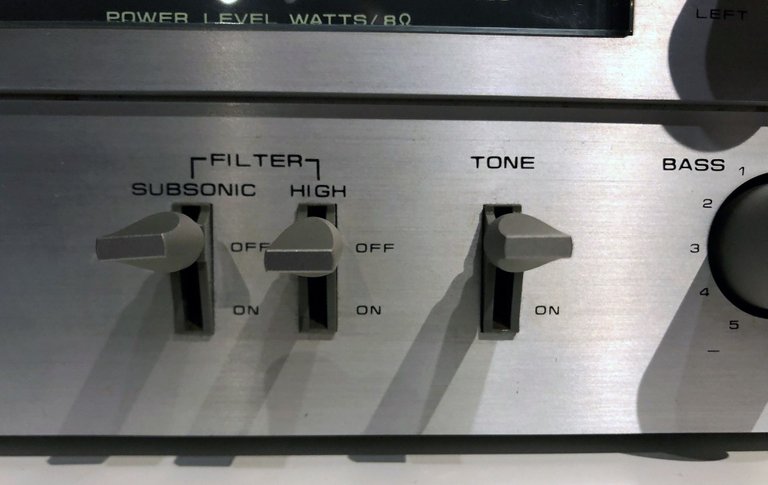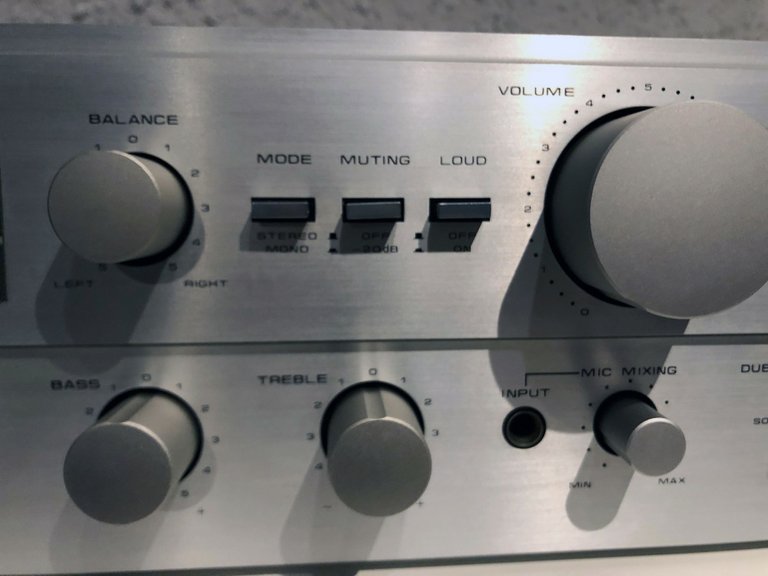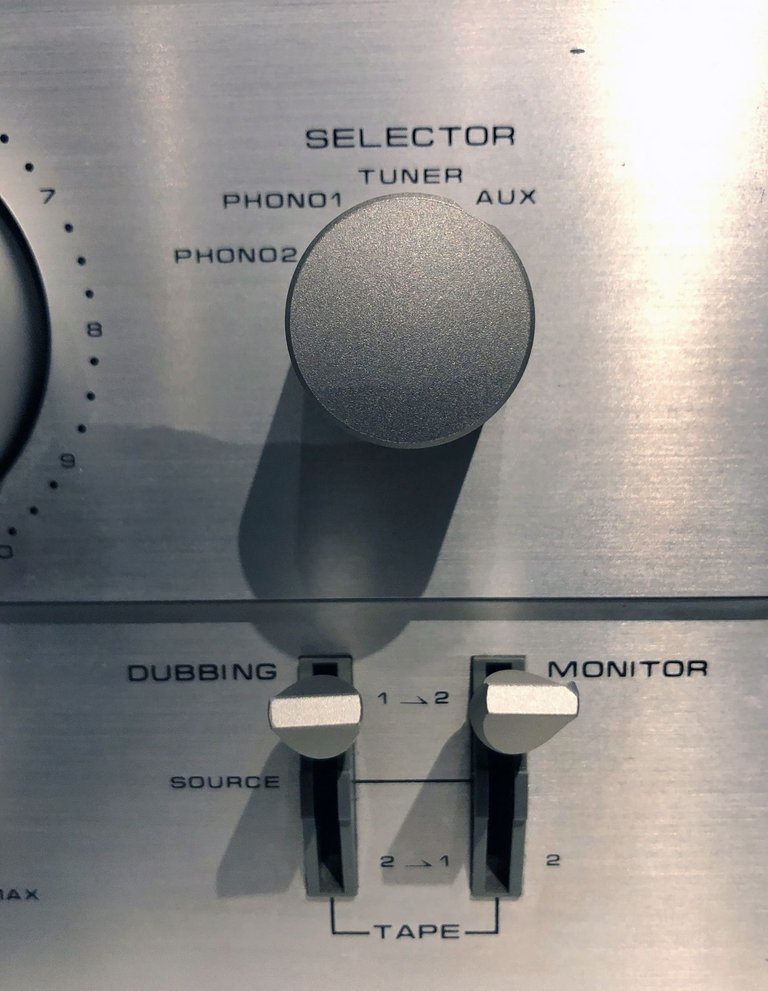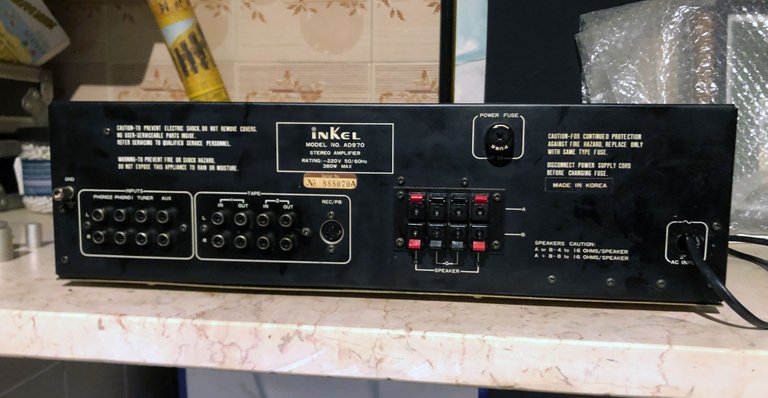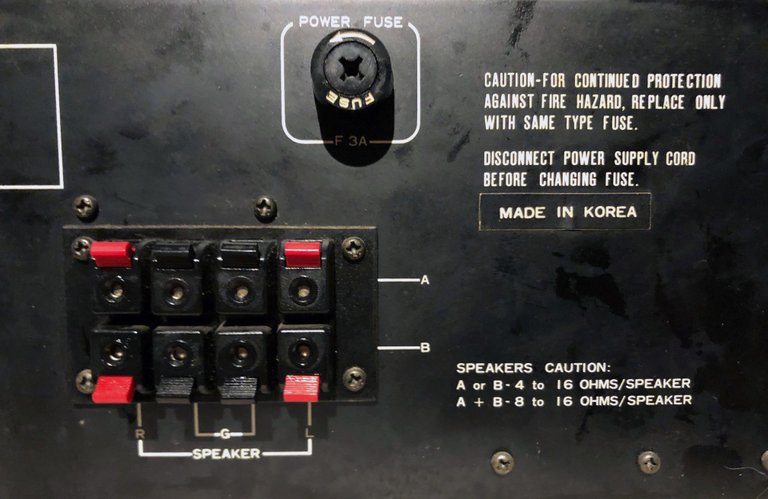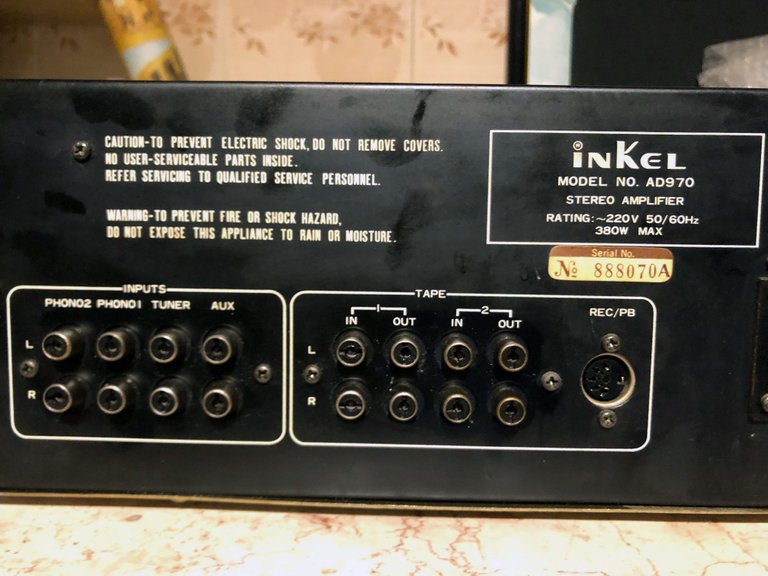 The truth is that it has been an upgrade for my sound system in every way but of course, when I brought it to the house it didn't look like it does in the previous photos. I had to clean it up a bit.
To start with, I took off the top cover and blew some compressed air through it to get any dust out of it. To be honest it wasn't as dusty as I had imagined it would be. It was pretty clean for its age.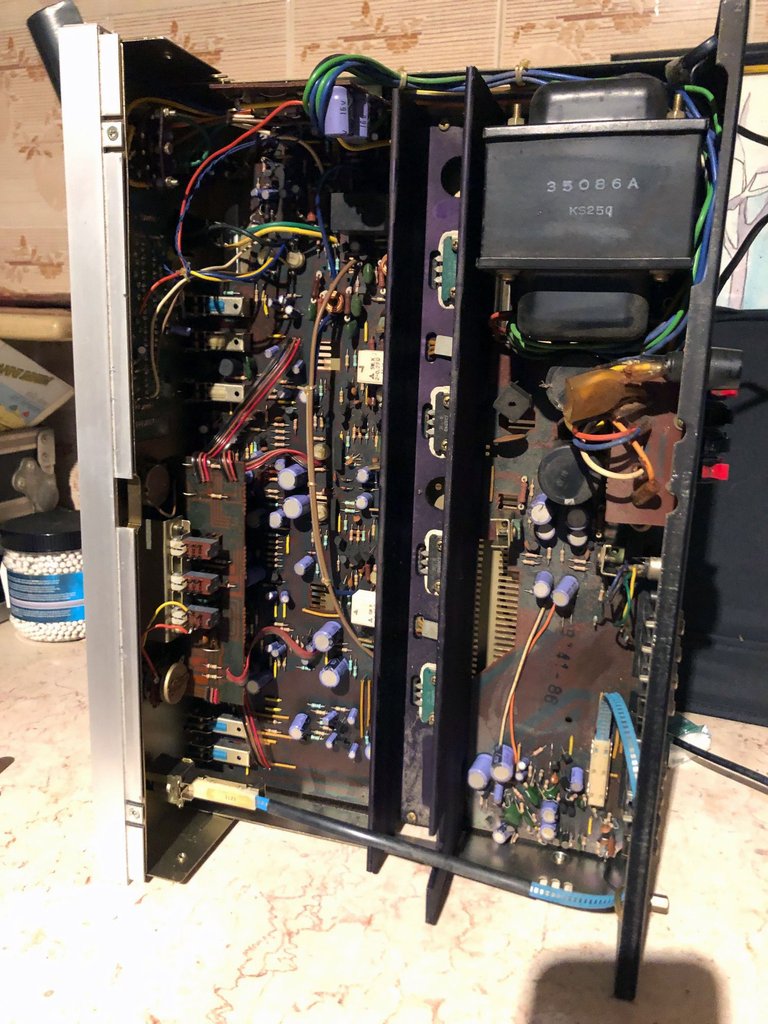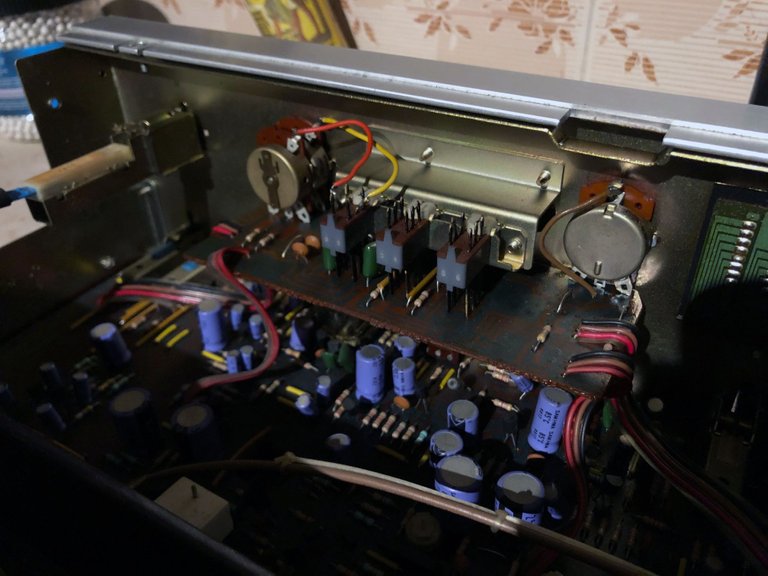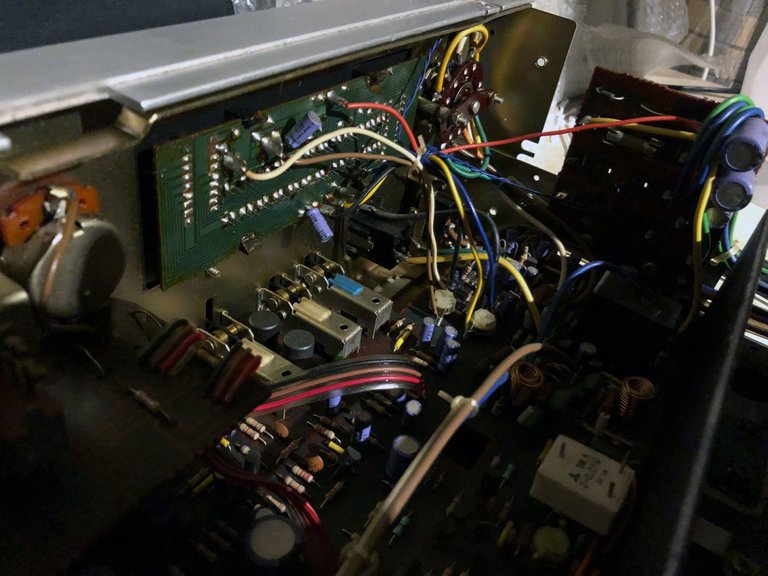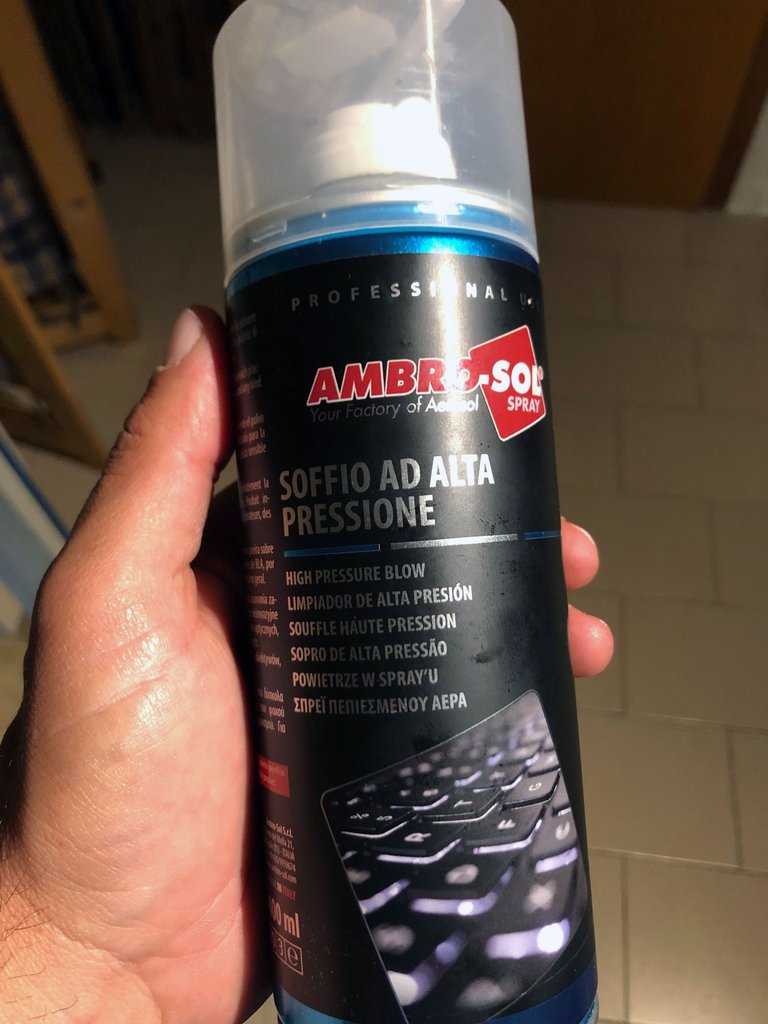 I then moved on to cleaning the knobs on the front. I took them all out and cleaned them, also cleaned the entire front of the amp. For this, use a microfiber cloth and liquid to clean crystals, the one which can be bought in the supermarket. Not only does it clean quite well, it is also sure not to erase the texts and symbols painted in black color on the front cover. This is something that can happen with some normal cleaning fluids.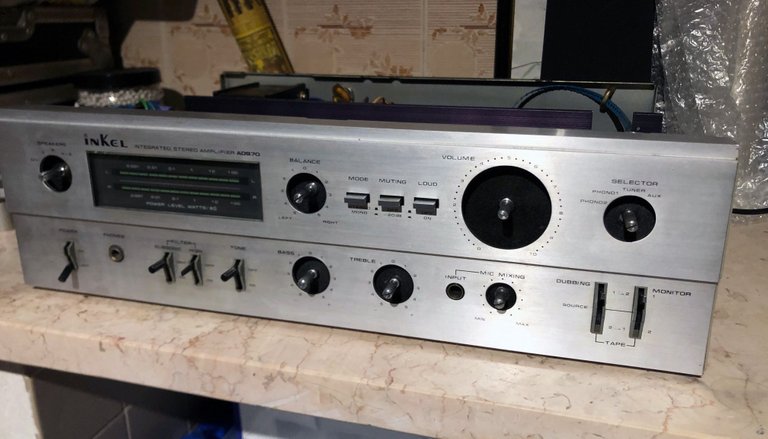 I put a bit of electrical contact polishing liquid and lubrication on all the controls, Volume, Balance, Speakers, Bass, Treble, Mixing Mix and Selector. I used one called Svitol made in Italy.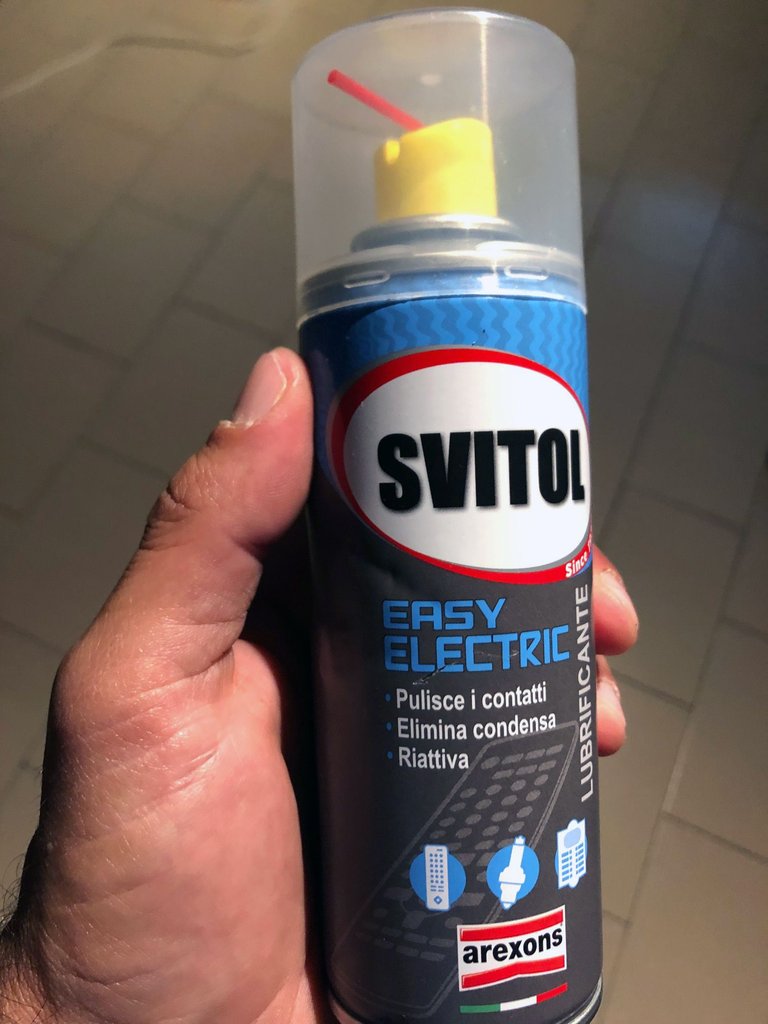 I'm expecting a WD-40 brand quick dry electrical contact cleaner. With it I will do the final cleaning, but it has not arrived yet so I will leave that part for another post. It is this one in the image below.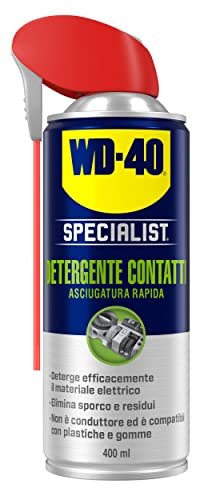 After all this I waited for that liquid to dry well, about an hour, put the upper cover in its position, connected it to the other components and I have been using it for several days without problems.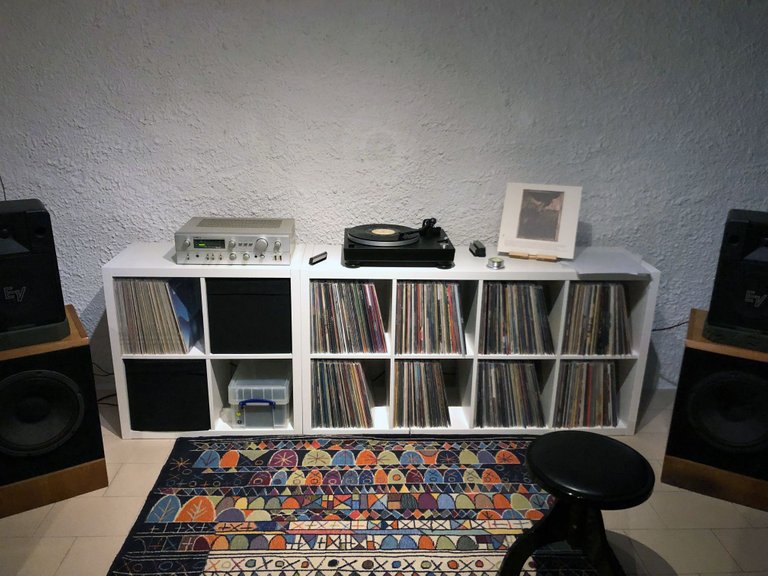 Until now the volume knob has not gone past number 4 (reaches till number 10). As soon as it goes past number 4 it is almost impossible to be in the room and besides, I am afraid that the speakers will break. It's definitely too powerful amp for them.
I am very happy with this new update!