LINK
In many parts of the world, these types of notebooks are used daily, they are part of people's daily lives, while in other parts of the world they do not know about it, perhaps you have never heard of these technological notebooks.
This also happens because they are not a very popular device, hopefully they will be soon, all this brings with it a series of questions to learn a little better about its use and what are the specific features it offers.
Let's first talk about what are the advantages offered by this type of notebooks and why they are somehow better than conventional notebooks. First we must know that at first glance they are similar to conventional notebooks, but with more technology and this is what makes the big difference, it has a pencil with which you can write what you want but through technology, all that information is stored for then be consulted in the future.
The advantage of this device is that the use of sheets of paper is significantly reduced and in many cases by not having to carry many notebooks in the backpack, the weight is significantly reduced, these notebooks allow you to store everything you write in the cloud or some other type of storage and so you can load your notes on the computer much faster. In the case of writing texts, as in the case of writing drawings, it is done much more easily, elegant designs can be used and its price may not be an obstacle considering that it is reusable.
We cannot fail to mention some of the disadvantages that some models have presented and that must be taken into account when purchasing one, in some models the ink takes about 30 seconds to dry, which causes the notes to be stained if not that time is expected and in other models they are only compatible with a single type of pencil.
---
ESPAÑOL
---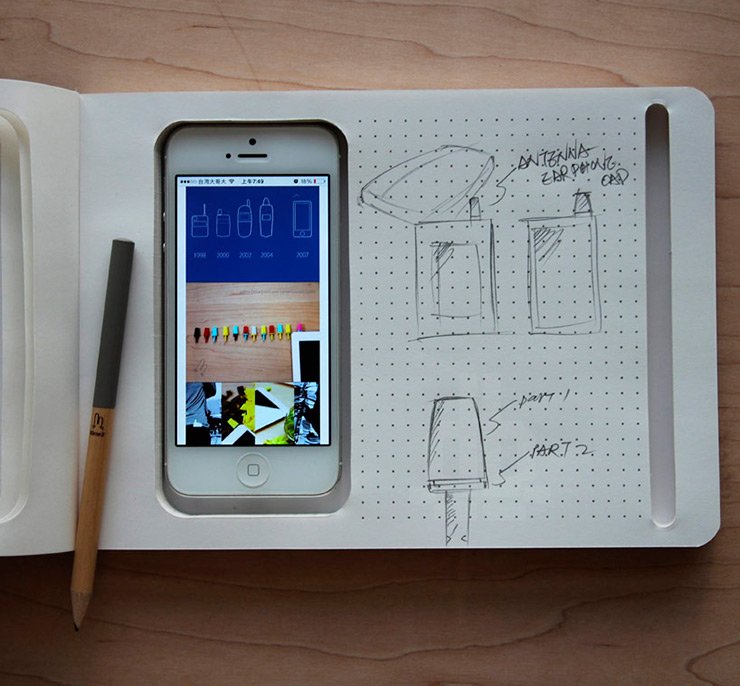 LINK
En muchas partes del mundo, estos tipos de cuadernos son utilizados a diario, son parte del día a día de las personas, mientras que en otras partes del mundo no lo conocen, quizás tu nunca escuchaste hablar de estos cuadernos tecnológicos.
Esto también sucede porque no son dispositivo muy populares, esperemos que lo sean pronto, todo esto trae consigo una serie de preguntas para conocer un poco mejor su uso y cuales son las prestaciones específicas que ofrece.
Hablemos en primer lugar cuales son las ventajas que ofrecen este tipo de cuadernos y porqué de alguna manera son mejores que los cuadernos convencionales. Primero debemos saber que a simple vista son similares a los cuadernos convencionales, pero con mas tecnología y esto es lo que hace la gran diferencia, posee un lápiz con el cual puedes escribir lo que quieras pero mediante la tecnología, toda esa información queda almacenada para luego ser consultada en el futuro.
La ventaja de este dispositivo radica en que se reduce significativamente el uso de hojas de papel y en muchos casos al no tener que cargar con muchos cuadernos en la mochila, se reduce significativamente el peso, estos cuadernos te permiten almacenar todo lo que escribes en la nube o algún otro tipo de almacenamiento y así puedes cargar us apuntes en el ordenador de manera mucho mas rápida. En el caso de escribir textos como en el caso de escribir dibujos se hace de manera mucho mas sencilla, se pueden utilizar diseños elegantes y su precio puede no ser un obstáculo considerando que es reutilizable.
No podemos dejar de mencionar algunas d las desventajas que algunos modelos han presentados y que hay que tener en cuenta a la hora de adquirir uno, en algunos modelos la tinta tarda unos 30 segundos para secarse, lo que ocasiona que se manchen las notas si no se espera ese tiempo y en otros modelo solo son compatibles con un solo tipo de lápiz.
Muchas gracias por visitar mi BLog!