Hey guys, I hope your all doing well out there in hive land!!
Im still super new to the platfom so please allow me to dive right in to todays travel blog.
So, I recently took a trip up to Tropical North Queensland with my fiancèe and OMG, it was nothing short of breathtaking!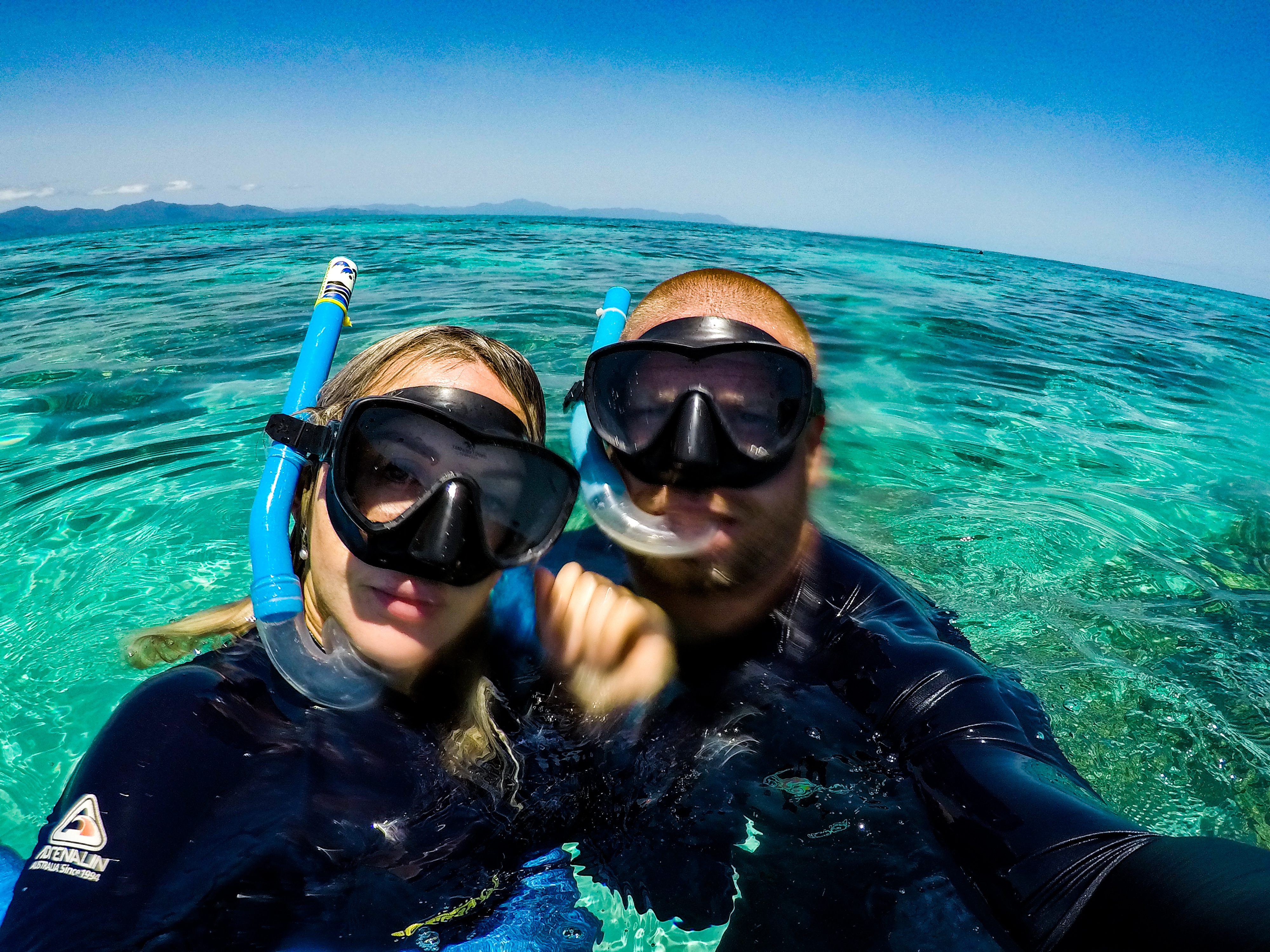 I'v lived in Qld for pretty much my entire life and I'd never had the pleasure of experiencing the world famous Great Barrier Reef ..... Until last week!
We were staying in a cabin in the middle of the Daintree rainforest for 2 nights and on our second day in the rainforest we took a day trip to Cape Tribulation.
While we were at Cape Trib (as the locals call it) we saw a sign for Reef tours with a company called 'Ocean Safari' and decided to book a day on the reef for the next morning.
Flash forward to the next morning. The weather was perfect. Blue sky, no wind. They said there's only about 40 days per year this nice, so as you could imagine, we were fully pumped to get out on the water asap.
After a quick safety briefing we followed a sandy track down to the beach where our boat was awaiting.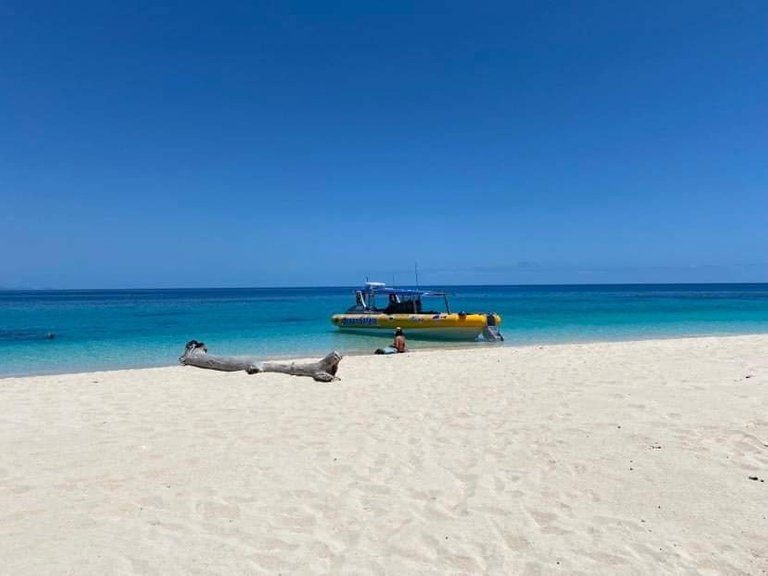 Our trusty boat.
We jumped on board, fired up the engines and away we went. 30 mins later, we arrived at our spot. Mackay reef, which is a sand key (Fun fact: A sand key is not an island. It is made entirely of sand. An island has a base made from rock).
The second we arrived, mind blown! I'd never seen anything quite like this. The wow factor was next level.
Mackay reef/Sand key.
We got our snorkel and flippers (and our trusty GoPro) and jumped straight in the water.
The clarity of the water was exceptional. As soon as I put my face under water it felt like I had entered a whole new world.
We had been snorkelling all of about 5 minutes when BAM! we spotted our first turtle. It was a green sea turtle and it was super cute.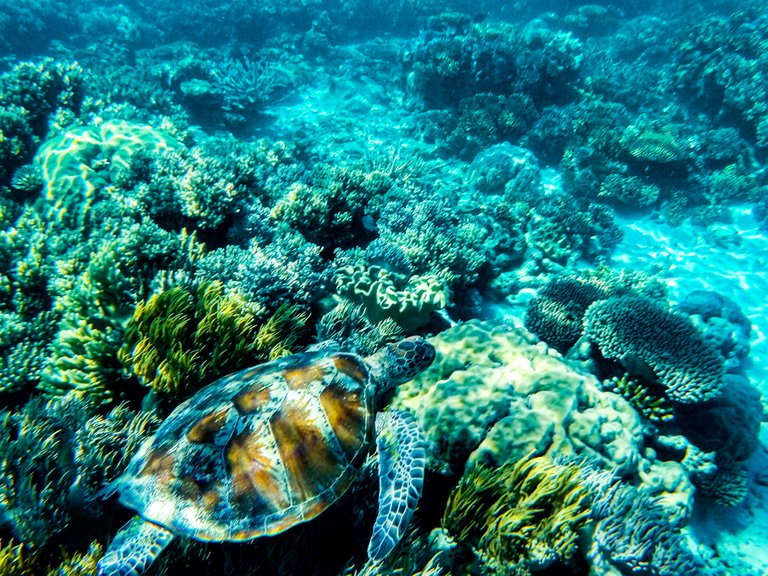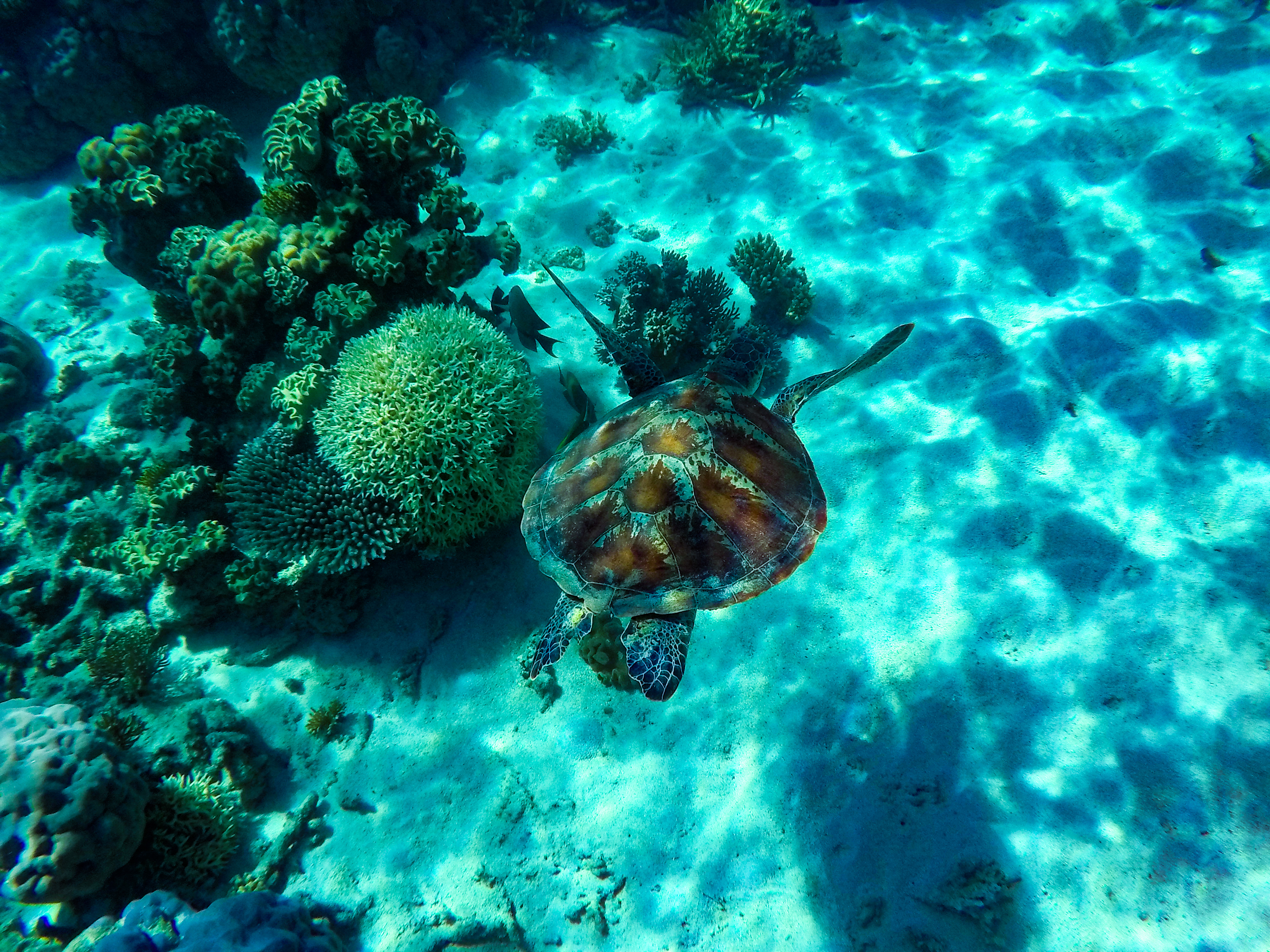 We ended up staying in the water for a couple of hours and in that time we saw soooo much coral and marine life. A few of the standouts were an eagle ray, black tipped reef shark, giant clams, green sea turtle and too many different tropical fish to mention. Being able to observe life in the reef as you float peacefully in the water and take in all of the colourful sights was a really surreal experience. I guess it's safe to say I thoroughly enjoyed it.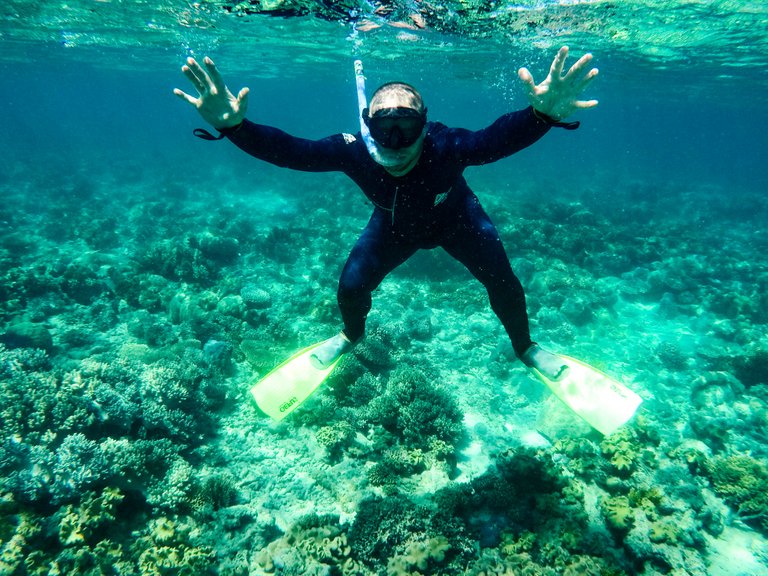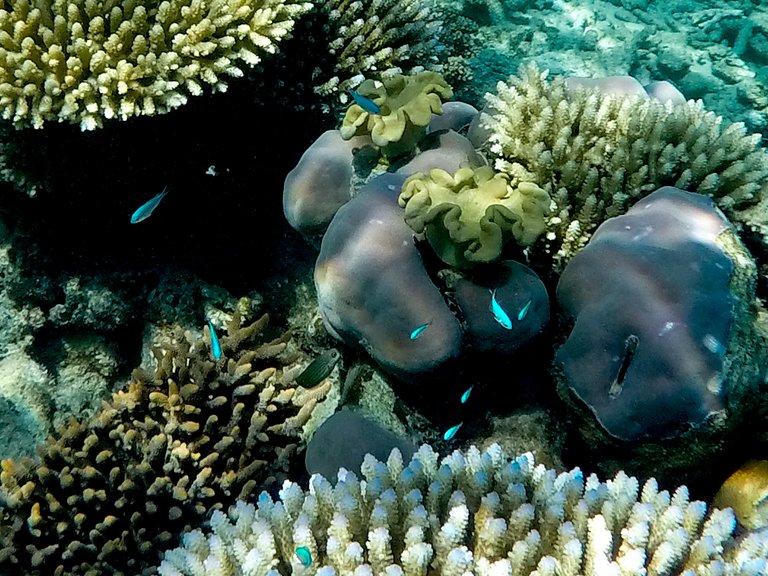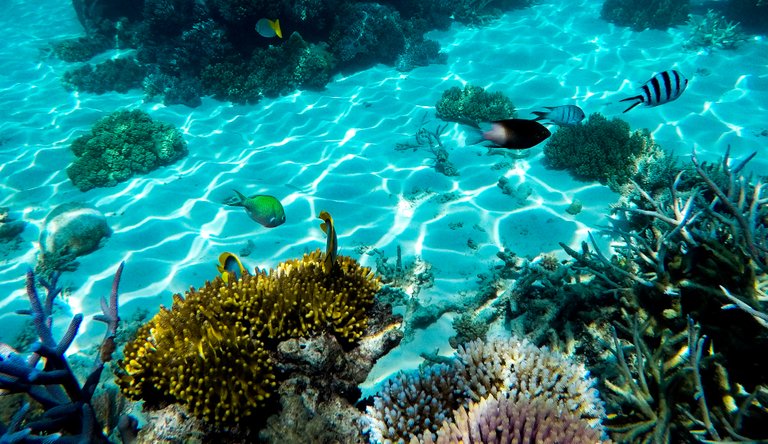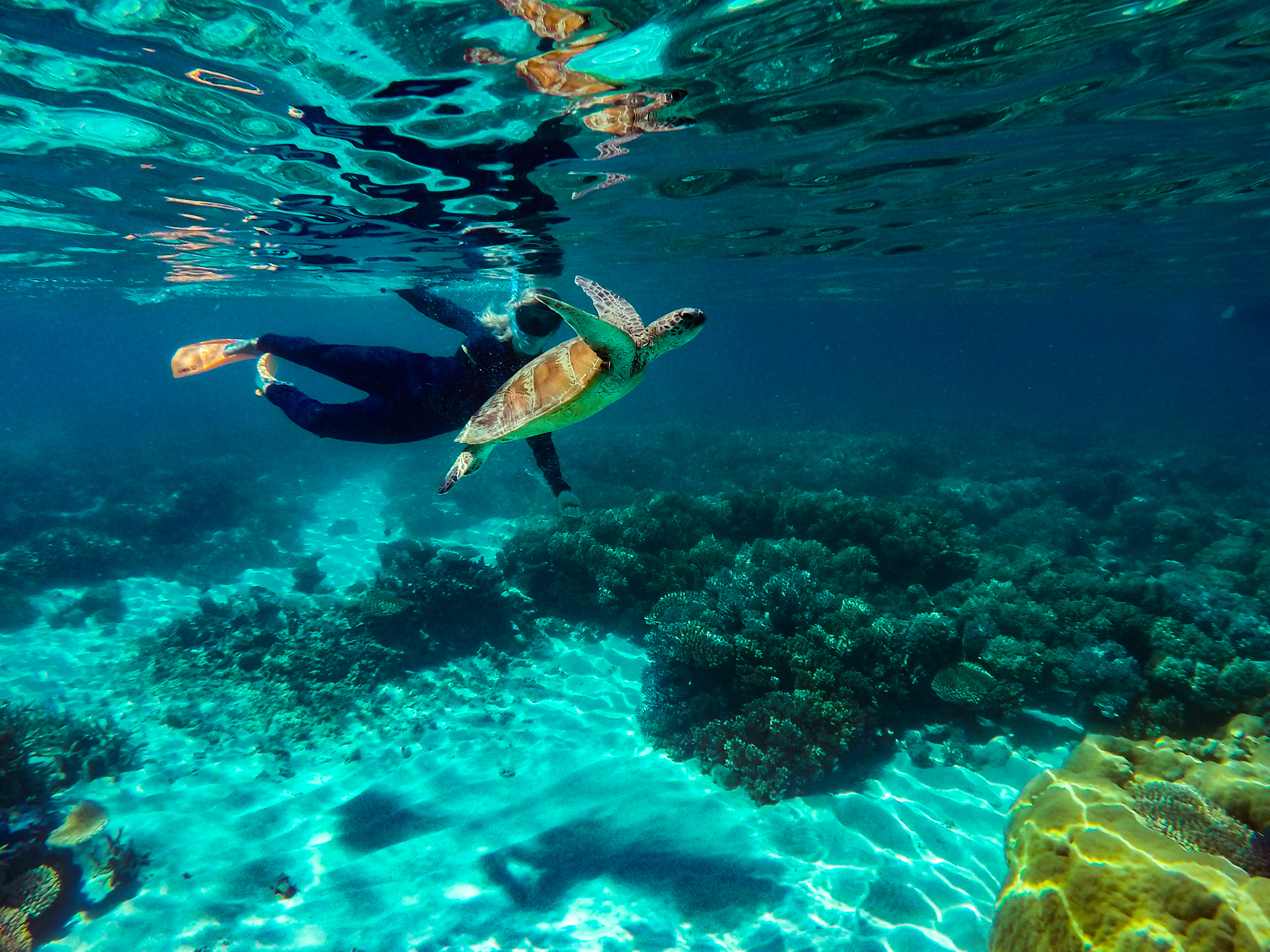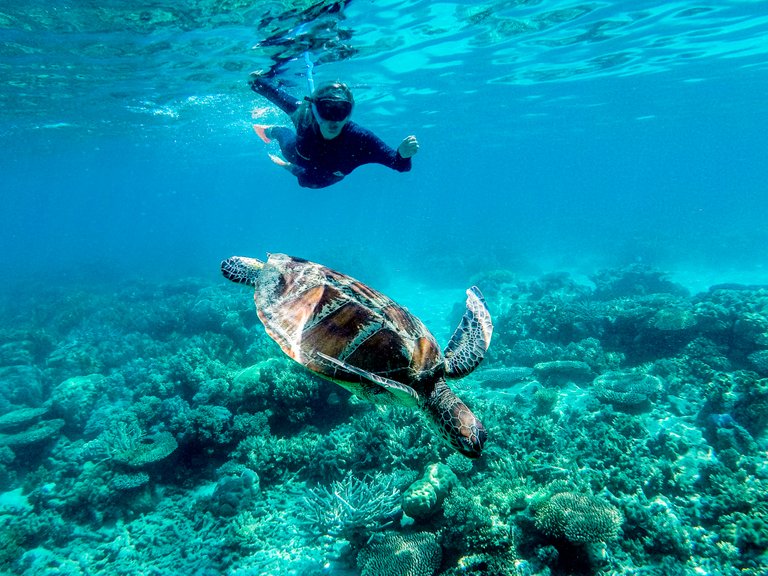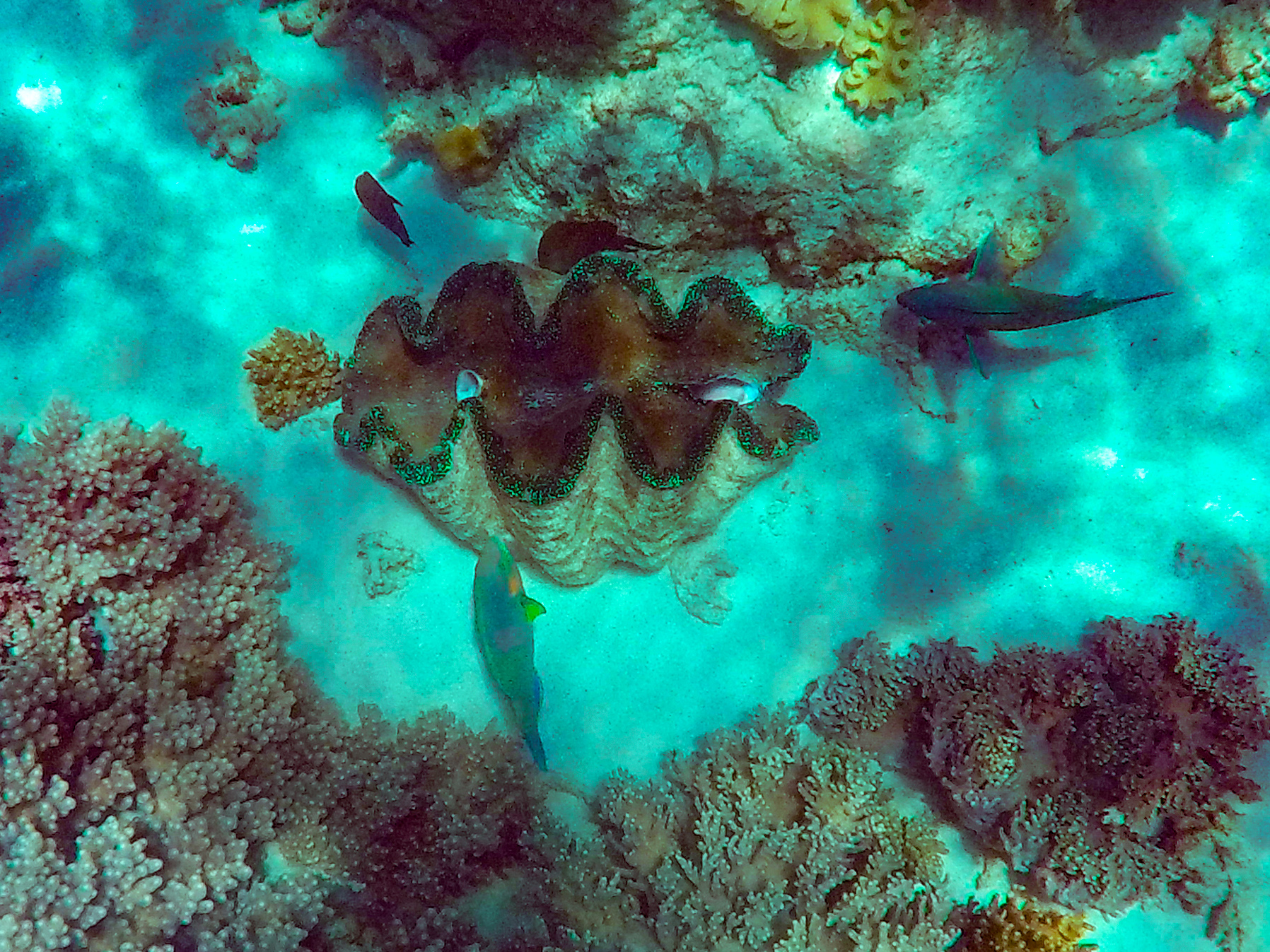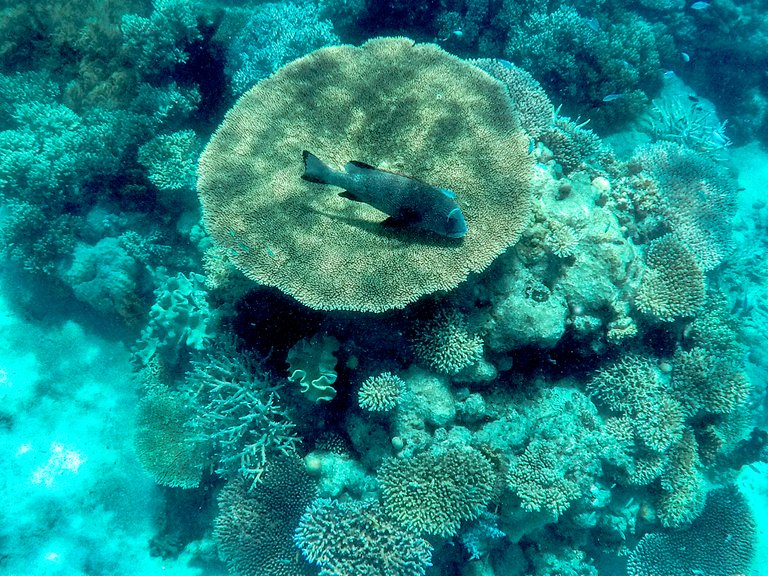 Iv got to say that snorkelling in the GBR was an absolutely amazing experience and I would highly recommend it to anyone.
Believe the hype!!!
After we got out of the water we grabbed a couple of cold gin and tonics from the eski and walked on to the sand key for a bit of chill time and to grab a few quick drone shots. (and pinch ourselves to make sure we hadn't died and gone to heaven).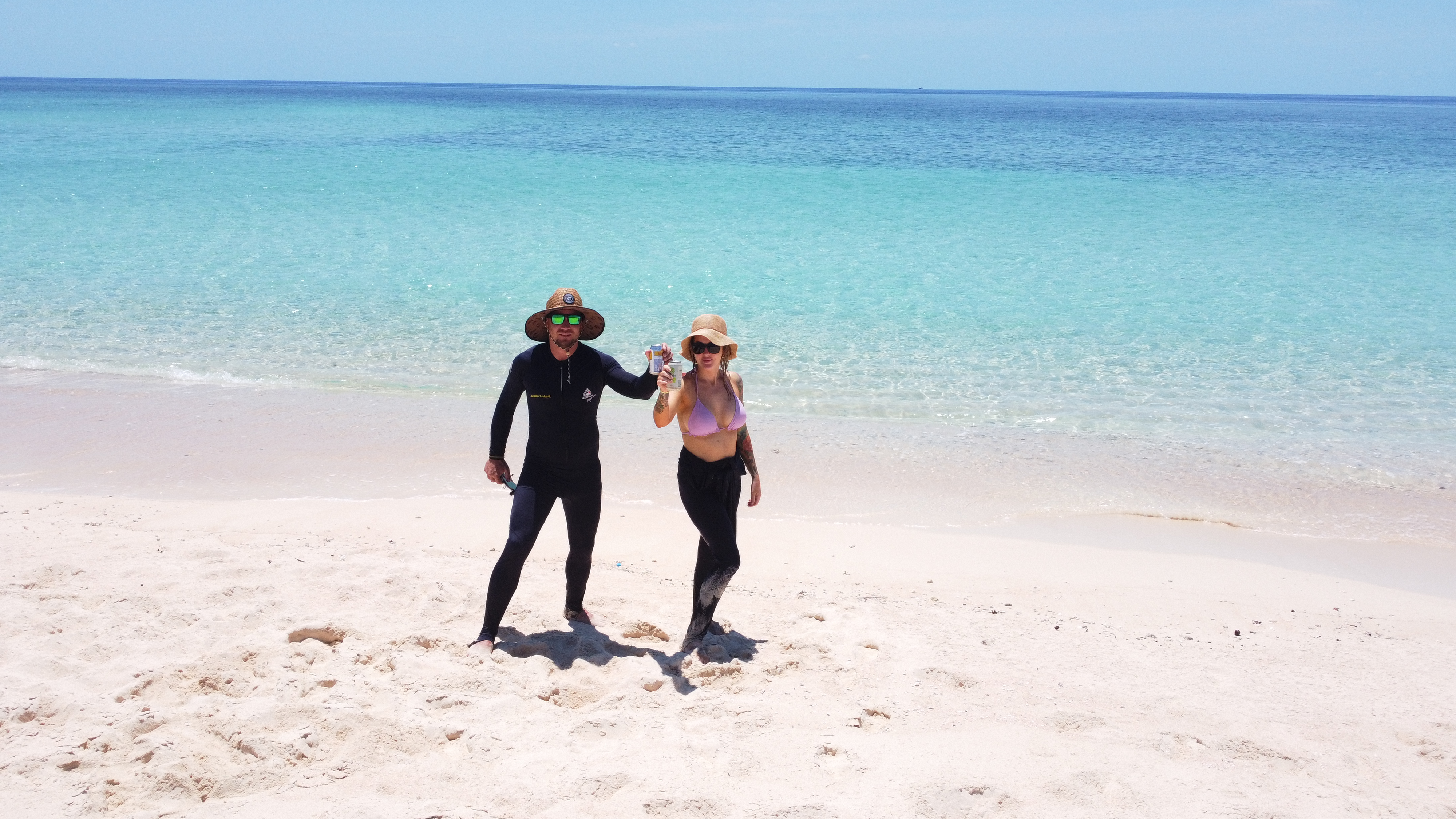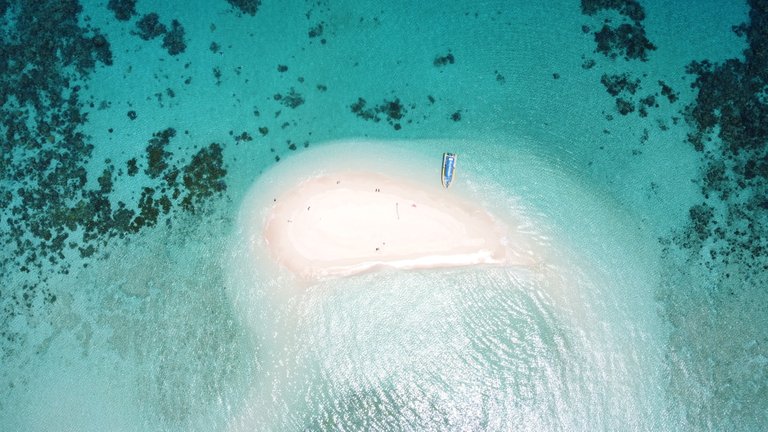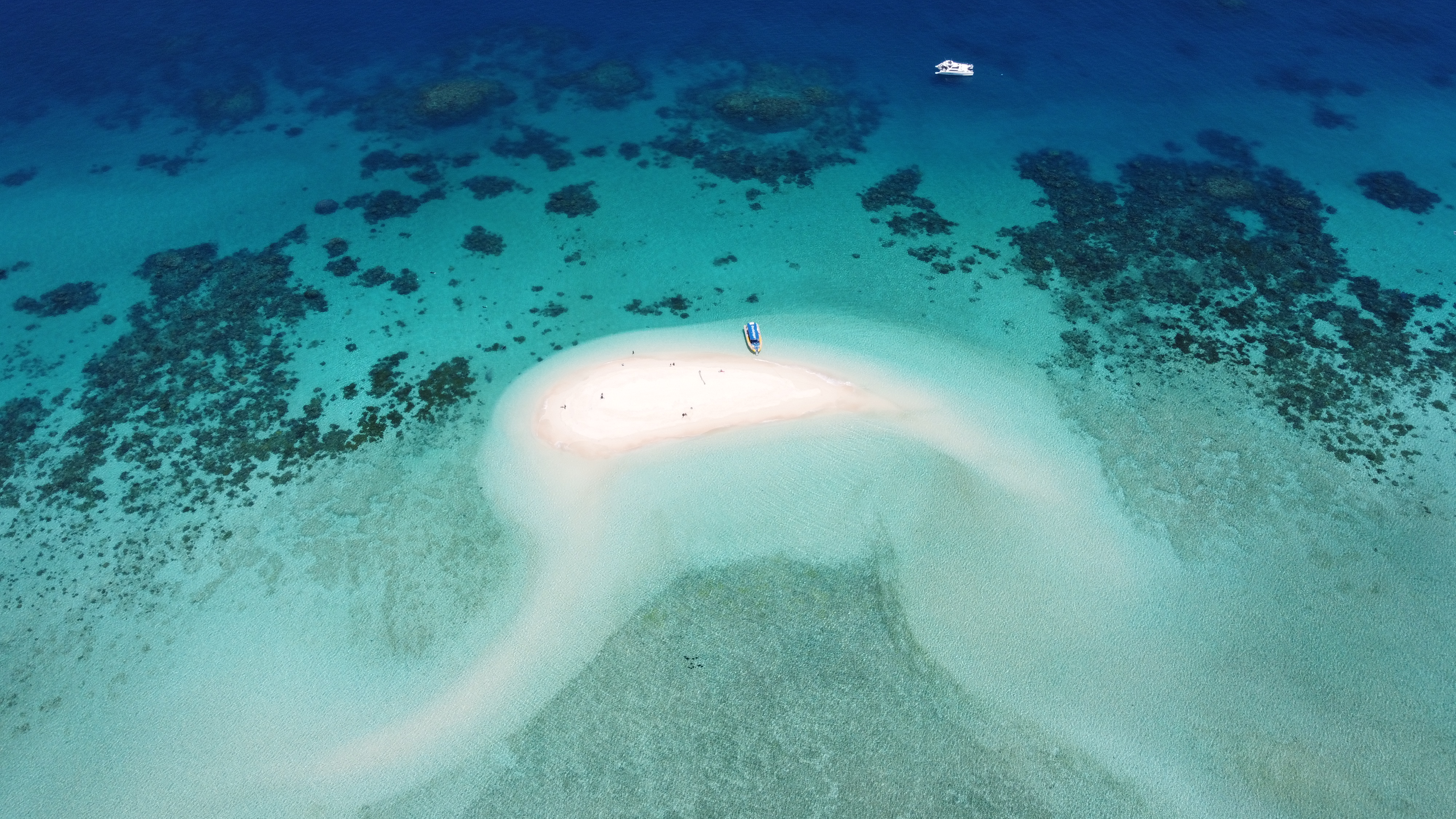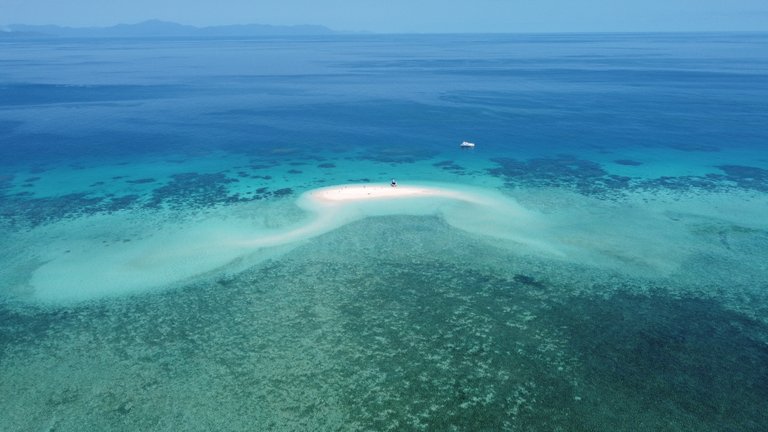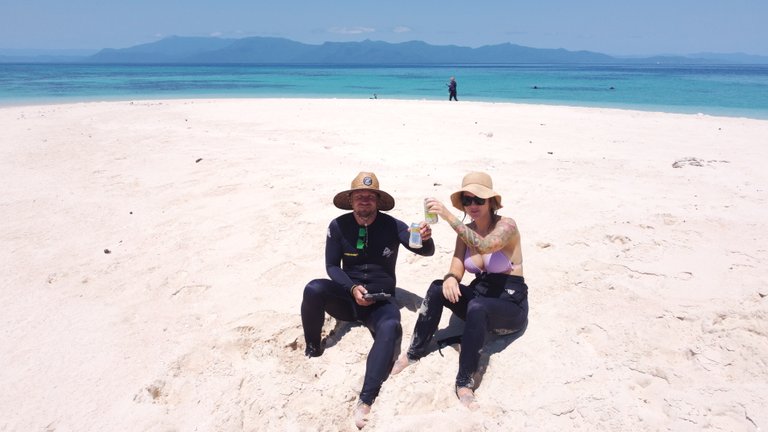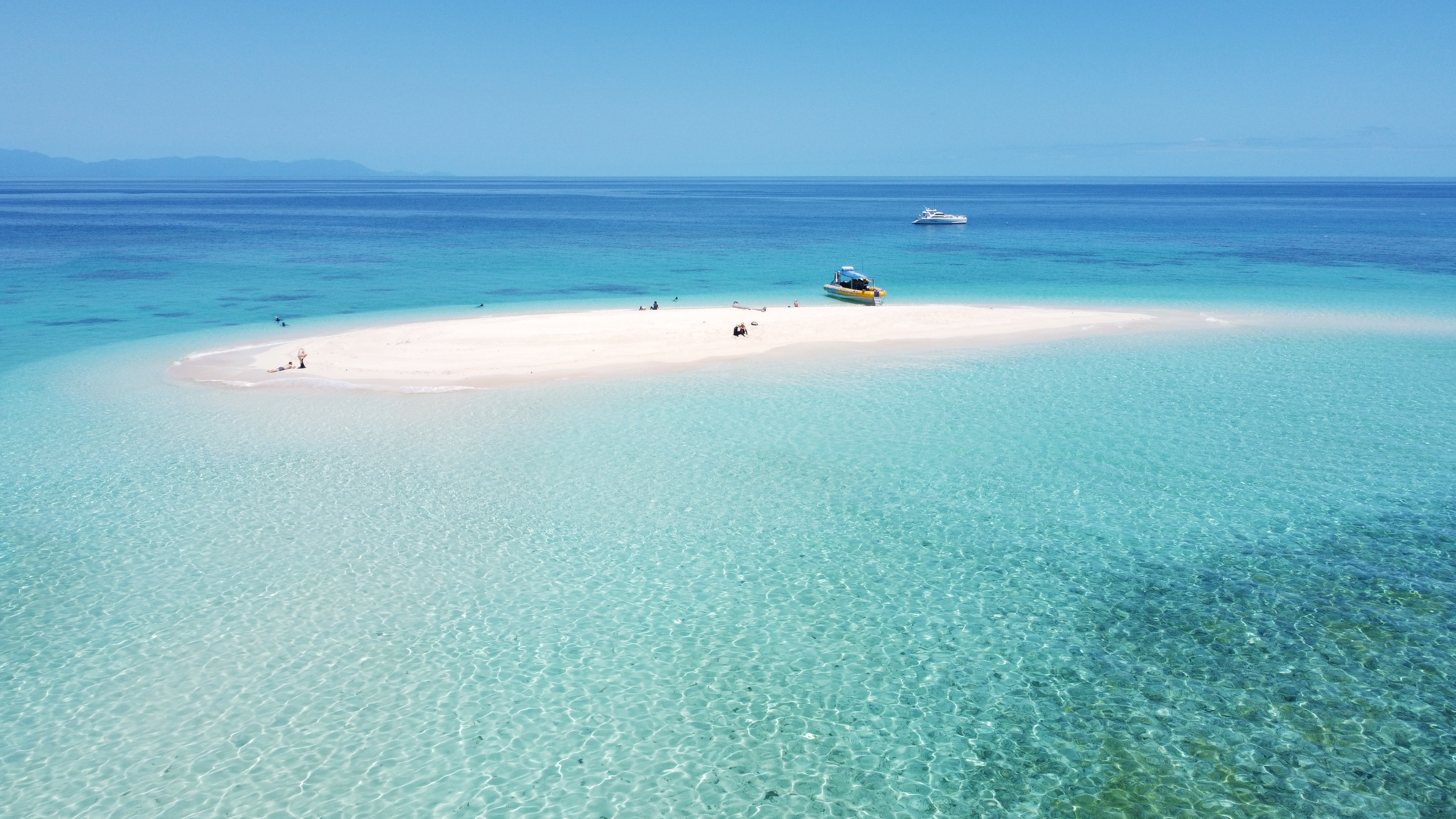 After we laid on the sand and lost track of reality for a while it was time to head back, but not before one more sneaky gin Hahah. On the way back the skipper decided to do a few unexpected donuts in the water, which caught everyone by surprise and was an exciting way to finish up what had already been a spectacular day on the water.
All in all it was one of the best experiences i've ever had.
Bang for buck, it was right up there.
And it was such a spontaneous adventure. If we hadn't noticed that sign the day before we would have come home none the wiser.
So I guess what I'm saying is, don't hesitate! Life is too short. (Sounds cliche but it's all too true).
Get out there and experience as much of what this beautiful and amazing world has to offer before its too late!!!
So there you have it folks. I hope you enjoyed the read and hopefully I'v inspired a few of you to travel to tropical north Queensland sooner rather than later.
Thanks heaps and I'll be back real soon with a new blog.
Jake.