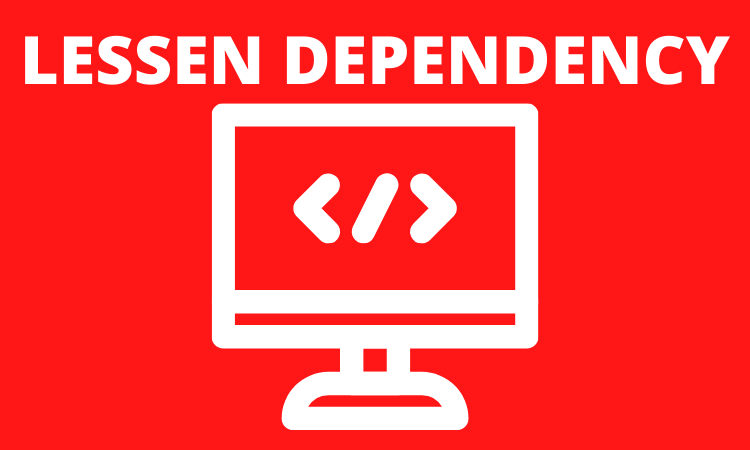 This is the fourth post in a series about Improving Service Desk Effectiveness. You can find the first three posts at the links below:
AMP UP YOUR SERVICE DESK USING THESE 5 STEPS - INTRODUCTION
AMP UP YOUR SERVICE DESK IN 5 STEPS – STEP #1
AMP UP YOUR SERVICE DESK IN 5 STEPS – STEP #2
Now let's get started with today's discussion on Lessening Developer Dependency.
STEP #3: Lessen Developer Dependency
The Fact of the Matter
BLUF: Business demands IT service providers, to include the service desks, move forward. They must do so in a manner that keeps pace with and even ahead of the business. An IT service provider is good as dead when the provider is unable to keep up. This demise is especially true when upgrading, implementing, and configuring their ITSM solution. You are no longer a force multiplier for the business; you are an enemy of the business. When this happens, the IT service provider becomes irrelevant. The users and business departments work around you; thus, ghost IT appears.
Note: For those not aware, 'BLUF' stands for Bottom Line Up Front
Older systems have not been created for today's requirements: versatility, agility, and scalability, which result in large productivity increases. Many older systems need special software development knowledge. This need for special knowledge is especially true when upgrading versions or to make a straightforward change. That puts you in a bad place. You are dependent on internal developer experience or outsourcing to a third-party. These options take too long and cost too much.
The Clever Solution: Low-Code ITSM Solution Deployment
Low-code is a way to design and develop software applications fast and with minimal hand-coding. It enables skilled people to deliver value more quickly and more reliably. Source
Many providers support existing ITSM solutions with a squad of developers. If this is the case, you should search for an alternate solution. ITSM solutions need building on low code. This low-code build allows any service desk admin to configure dashboards, forms, workflows, and tasks. It should also allow them to add new functions. Also, it should provide the extension of capabilities across business units. Finally, it should integrate with third-party products in the existing infrastructure. It should integrate with little or no effort.
Personnel
Provide needed training for service desk admins to use your ITSM solution
Formal training should not take over two weeks
Competence should take no more than two to three months
Interact with the vendor user communities to learn about and exchange best practices
Processes
Assess the time and capital spent on developers. Focus on their time managing, configuring, adapting, and maintaining the current ITSM solution
Explore other technologies that provide low-code development architecture
Contrast projected expenses to the expense of keeping things business as usual
Tech
Use out of the box process integration. Adapt your ITSM solution for your requirements
Leverage a low-code ITSM solution. Do this if there is a need for configuration of dashboards, portals, service catalog, and more. Use a solution that provides a WYSIWYG tool. It should also produce metadata for configurations in a distinct codebase
Use libraries provided by vendors of pre-developed extensions, plug-ins, and APIs. This is to allow quick integration with your current and planned services and CIs
Conclusion
That's it for this post. My next post will be on Step #4 Allowing Self-Service.
Feel free to drop your thoughts on this post or anything else in the comments below. I love to hear from and engage with you.

ITSM RHINO is launching in the coming weeks, it is the pull-no-punches, casual-but-effective resource for renegade IT Pros who want to manage risk and add value through ITSM processes & IT Policy.
GET IN EARLY!
Note: All graphics within this post, including their images and elements, were sourced and generated from Canva.com, except when otherwise identified on the graphic.