dCity NFT giveaway results! Free Artist and Free Car dealership!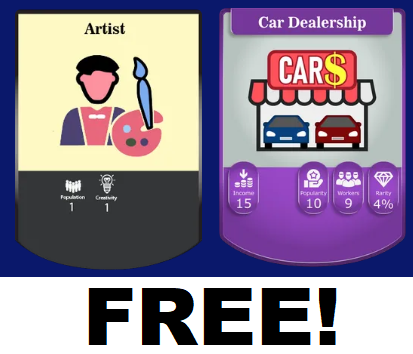 Alright it's time to give out free dCity NFTs to everyone that has liked and commented on my posts here are the contestants
https://peakd.com/contests/@ianmcg/i-minted-10-more-3rd-series-dcity-cards-and-got-hosed
(3.5 Hive Rewards!)
NO ONE
https://peakd.com/sim/@ianmcg/donated-some-tokens-to-the-simswaphive-pool
(0.11 Hive Rewards)
NO ONE
https://peakd.com/dcity/@ianmcg/bought-10-more-cards-from-dcityio-got-a-pretty-rare-card-today-nft-giveaway
(0.075 HIVE Rewards LOL)
@whatsup
@blitzzzz
@luizeba
@rayius
https://peakd.com/dcity/@ianmcg/minted-10-dcity-cards-3rd-edition-pulling-through-nft-giveaway
(1 HIVE in rewards)
@wlffreitas
---
Here is the breakdown
263 SIM left over from last contest
4.685 Hive gained from posts
converted to sim at rate of 0.000532 = 8,806 SIM + 263 left
9069 SIM for rewards
only 5 people participated so 1813 to spend on each person!
Car dealerships are selling for 1184
Artists are going for 374
total 1558
So everyone gets an artist and a car dealership!
1279 SIM left over for next giveaway!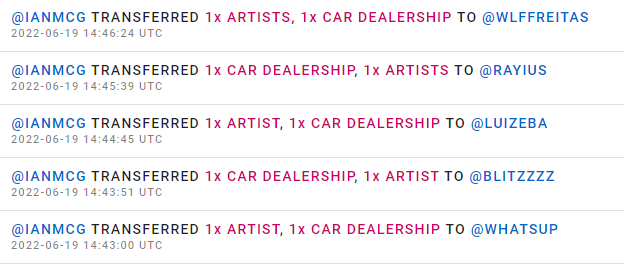 ---
NFT Games/Crypto Exchanges I Enjoy
---
---
Watch My Videos and Visit my Store!
---
---
Come Game with me!
---
---
---