A little investment can bring significant benefits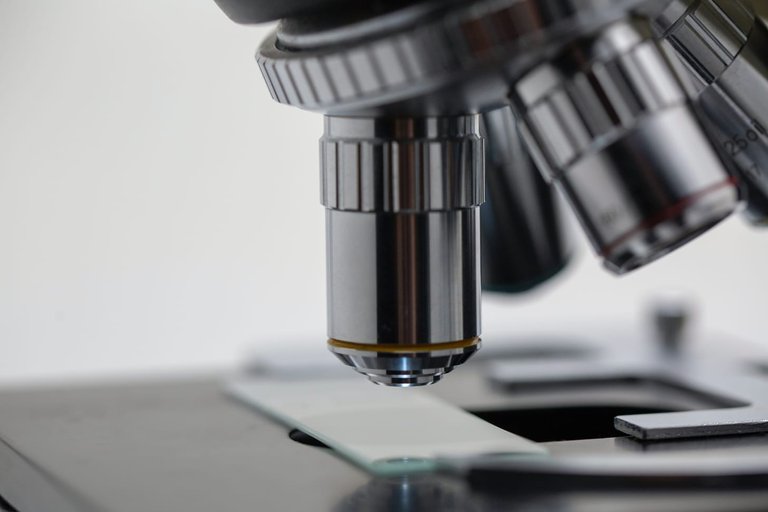 Photo by Michael Longmire on Unsplash
Over the past weeks, I positively engaged with fellow brewers on Reddit. My recent article on isolating wild yeast certainly got the (beer) juices flowing. 
As a consequence, I had the opportunity to briefly interact with someone who used to work at a commercial brewery and had to set up a small laboratory on site. I asked him the question: what was your budget? 
The answer: ~$200.
I was amazed. As a scientist and research group leader, I am used to spending significant sums on kit that is state of the art. Naturally, and when thinking about a lab at home, I assumed that basic equipment, needed to conduct experiments, would be expensive. I guess I was wrong.
Given my surprise and your possible interest in DIY microbiology, I thought I'd go and discuss some of the of equipment I would need, and assess costs. Here I will focus on the microscope.
I cannot vouch for the quality of items or the service provided by any of the brands or sellers. I never used them myself and I do not wish to sell you any. Therefore, I will not list specific companies or refer you to any websites. DYOR!
Microscopes are the workhorse in any microbiology lab. Specifically designed to let you meet the bugs that make or break your beer in person. Depending on your needs, interests and experimental prowess, you can consider the following options:
Compound Microscope ($75 and upwards). The compound microscope is versatile, and most can magnify your sample up to 1,000X. This level of resolution is more than enough to visualise (wild) yeast cells, Fungi. A trained eye can even discern bacteria.
 Digital Microscopes come in various shapes, sizes and variations. Digital microscopes can (and sometimes need to be) hooked up to a computer to do your analyses. Some microscopes with lower resolution (up to 200X) are cheap (~$50) but not suited for seeing yeast. Most digital microscopes that are suitable can reach the 1,000X magnification range and cost $150 or (much) more.
There are many other microscope options out there, some of which may be suitable for your needs. As a rule of thumb, 400X magnification affords you the ability to see yeast. 1,000 X magnification will let you see yeast well, along with bacteria.
I hope that this article was to any use. I found this little piece of research on equipment very revealing. If you have any queries or questions about any other pieces of microbiology kit, please shoot me an email.
Best wishes,
Edgar, The Beerologist.