today 😊. Thank you once again 💕
There's actually no doubt that some of you who visited Google on August 1st (yesterday) might have noticed some slight changes in Google icon. The Google team had to modify the logo by adding a skull and skeleton along side with the word "Google" as their logo yesterday, you can actually check this out via the images below;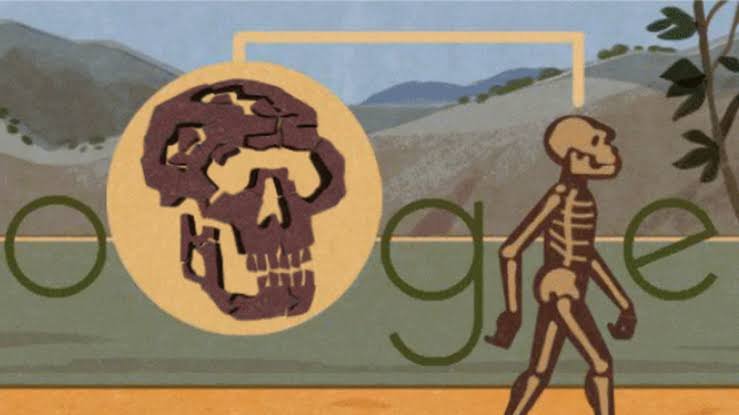 The above image represents an ancient skeleton known as Turkana Human or Turkana Boy or Nariokotome Boy. The specimen numenclature was derived from the location where the skeletal body was found. This skeletal body was found on the bank of the Nariokotome River near Turkana Lake located in Kenya by Kamoya Kimeu in the year 1984. This explains the reason behind the specimen name.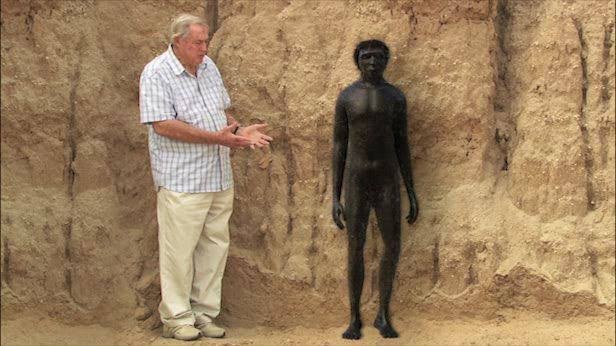 What's so Special About Turkana Boy?
There's actually no doubt that the Turkana boy specimen attracted lot of scientists and researchers due to the fact that it is the only human young skeleton ever found with a shelf life of 1.5 - 1.6 millions years ago and it is also the most complete skeletal body.


I'm quite sure you can see it really looks weird and astonishing too. How can a skeleton live for that amount of years and still look complete without any form of distortion? Even in our modern day world, when we burry a dead person and you later check the burial ground in the next 50 - 100 years, there's really a high chance that the skeletal body would have become dust particles but this was not the case for Turkana Boy who lived for more than a million years with a complete or nearly complete skeletal body despite the large amount of years spent.
A research conducted by Alan Walker and Richard Leakey in the year 1993 stated that Turkana boy was between the age limit of 11–12 years old using the rate of his bone maturity while Christopher Dean from the University College of London concluded that the Turkana Boy was 8 years old before his time of death as published on Wikipedia. This really shows that the body owned by the skeleton was extremely a very young body.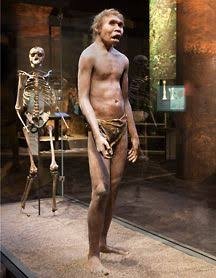 From the morphological analysis carried out on the specimen, it was discovered that the Turkana Boy possess 108 bones and he weighed up to 48kg with a height of 1.6m when he died. The Turkana Boy was casted at the American Museum of Natural History with a catalog code "KNM-WT 15000". The Turkana Boy had some special features which can't be found in homosapiens such as low sloping forehead and strong brow ridges with no chin which makes the specimen homo ergaster or African homo erectus.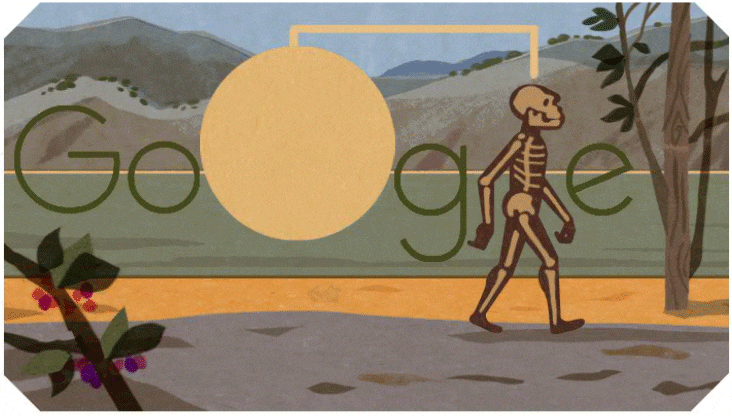 Google images
I'll have to end this write up at this point about Turkan Boy and I'm quite sure you may want to add one or two things to this, I suggest you can do that on the comment section.
Reference : https://en.m.wikipedia.org/wiki/Turkana_Boy
Thank You for your time and I hope you have a great day ahead with love from @hardaeborla
💕❤️💕❤️💕