Forgive me for I have sinned, it's been three months since I posted about this build and I only just started building it! Shame on me.
Ok, I'm not religious at all and it's unlikely I'd find any forgiveness for my transgressions anyway, including my lack of Lego-building. But salvation shall be mine nonetheless - Hell will have to wait. That's right folks...Redemption shall be mine. I have started this build finally.
I originally wrote about it here on the third of January and last week I started the build...As always with Lego Technic, with one of the gearboxes.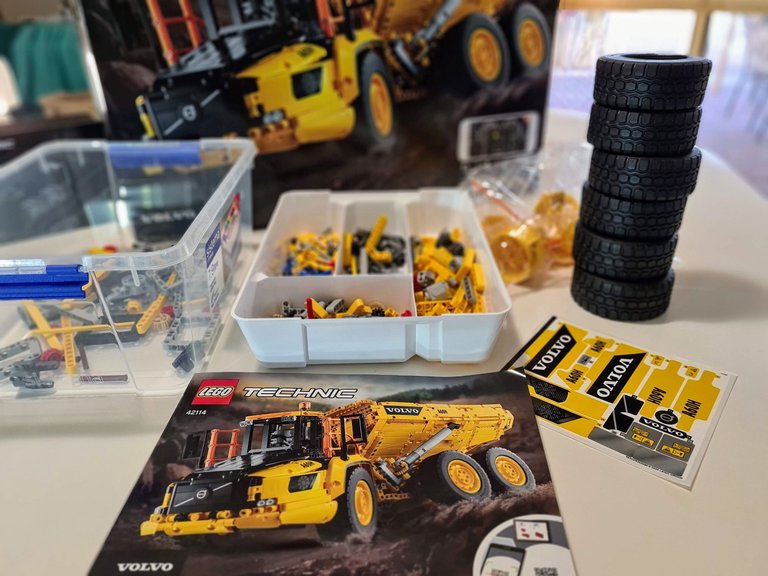 6x6 Volvo articulated hauler
This build consists of over 2,100 parts including three electric motors to drive various parts of the hauler including the automated gearbox which is what I've been constructing.
That little grey assembly below [top right] is how it started and the rest of the gearbox is built around it. You'll note the cogs, gears and shafts building to a wonderful crescendo of potential grief...I say this because I was chatting online to a friend who always seems to distract me in the most pleasing way, just a way not conducive to Technic-building; Get it wrong as this stage and the entire build will simply not work. I'll blame my friend myself of course, because it'll be my fault.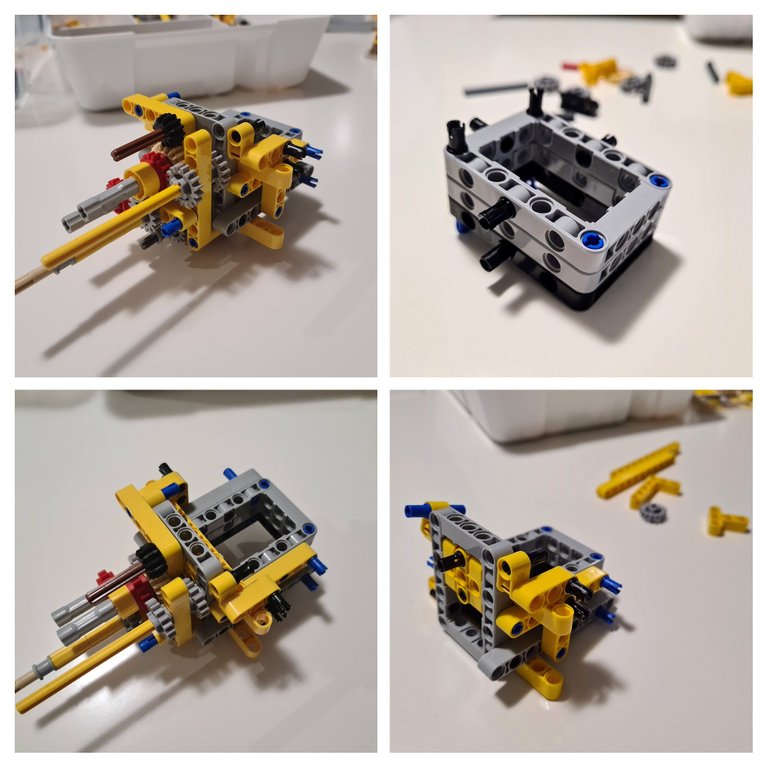 As the online chat unfolded so did the gearbox...Cogs, cams and shafts, it just kept coming. Below [top left] you can see that orange cam which will shift the gearbox when I command it via the Lego Control+ App on my phone. I'm hoping this assembly is correct as I'll probably have some kind of apoplectic fit if it doesn't work. Not really, I'll just be fucking pissed off! A pissed off G-dog is not what one wants, trust me.
You'll also notice my delectably-mocha-coloured hand holding one of the differentials below [lower left]. It contains no less than five cogs and sits within the gearbox in that section below [top right] and will connect to the motor via that big red gear. Exciting right?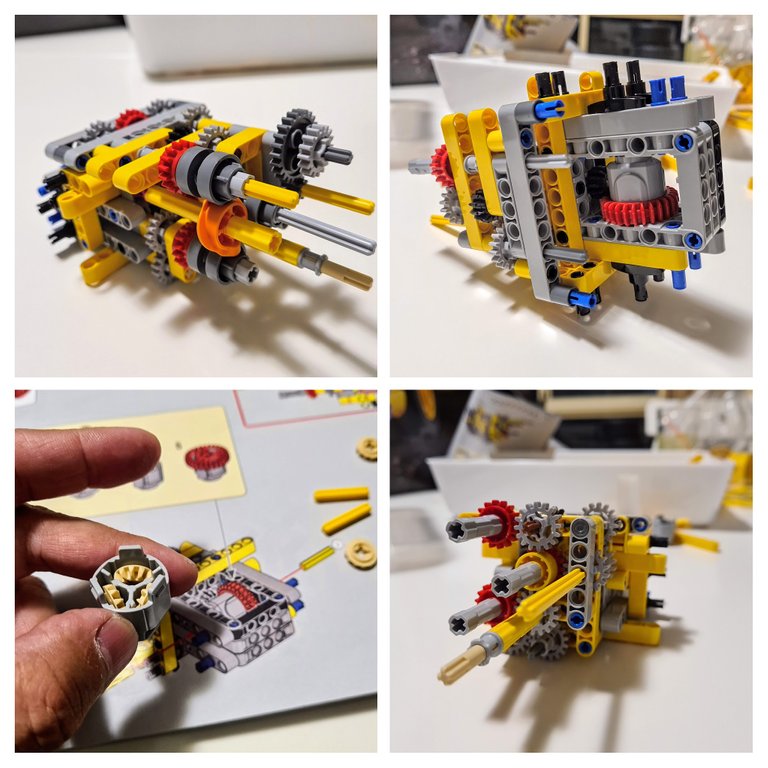 I've built some fairly complex Lego Technic builds but this one has a new element being that automated gearbox, a first for Lego. Of course, it's not like I'm doing it all freestyle, I'm following the directions and so provided I am careful it'll work out fine.
I'm really looking forward to this one...The build and the end product which I plan to do a video on at some stage. But don't hold your breath hivers, it'll take some time.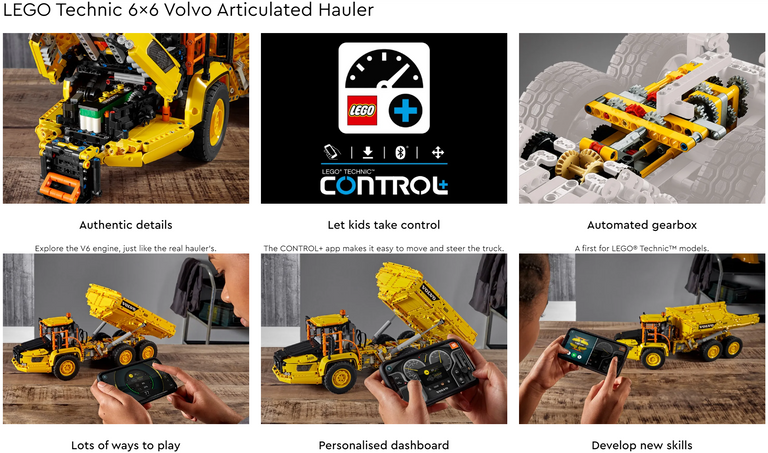 im src
This build is likely to take me a total of twenty five hours to construct, maybe more possibly as on some sections I'll slow right down to make sure I'm getting it right. So far it's been a little tedious but enjoyable.
When it's complete I'll be able to operate the hauler via the App and make it drive forward and in reverse, steer, change speed and gears and unload the bucket...And if you think I'm not going to play with it you're crazier than I am! You bet your ass I'm going to play with it!
So, that's about it for now...The build continues and I'm on the way towards Lego absolution. Feel free to comment, don't leave me hanging y'all.
---
Design and create your ideal life, don't live it by default - Tomorrow isn't promised so be humble and kind
Discord: galenkp#9209