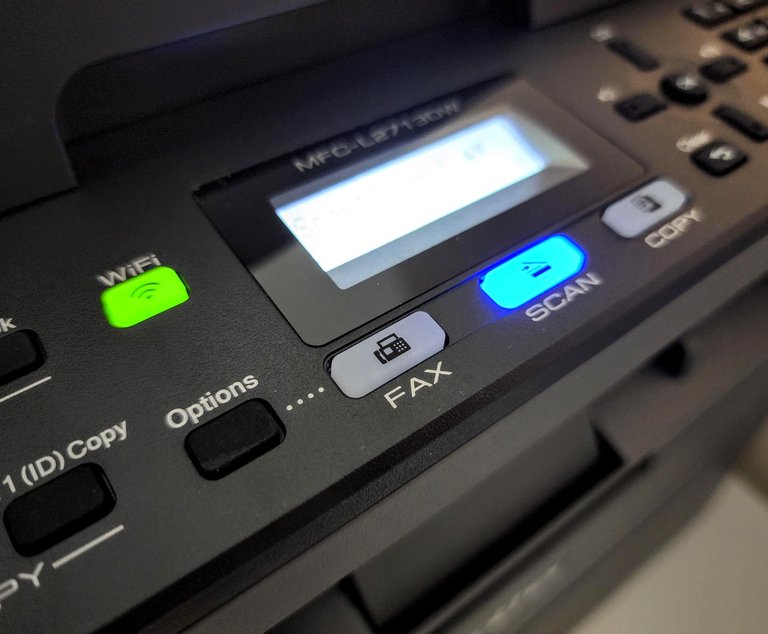 A true story of death, reacquisition and possible murder.
🔘 🔘 🔘
---
---
A couple weeks ago my home office multifunction centre decided to end it all and die. It wasn't a, go down in a blaze of glory, end of life, rather, an ignominious, tripped and fell off the bridge by accident, sort of death. There were a few grinding sounds, some clicking and whining and...dead. It didn't even have the good grace to spit out the printed page I'd asked for. How rude.
Out with the old
It had served me well, I shouldn't complain. I don't have to print, scan or copy much these days, but when I do, that multifunction centre always came through for me, except for when it died of course.
It was a Brother laser printer with a flatbed scanner, document feeder, large capacity paper tray and a few other minimum-requirement things I needed. I didn't need the best there was, just something that worked.
This was on my my mind when I went looking for a new one and was instrumental in my decision not to get a laser multifunction centre and opt for an inkjet verion instead I chose an Epson unit, after much deliberation and comparison between the options, forked over the money and went home to begin the onerous task of setting the thing up.
It was a nightmare...let me clarify, it was a fucken nightmare.
A false start
It wouldn't connect wirelessly to my computer. Problem one...but there's more.
I had to download and install a hundred and ninety three softaware files, the print head wasn't delivering even dots on the page nor would it align correctly and then...the ink cartridges ran out of ink, (being low-capacity starter cartridges that came with the machine.) I was prepared for the last though, I'm smart like that, and had bought cyan, magenta, yellow and black replacement cartridges...Smart huh?
I put them in, went through the print head set up and alignement process three more times, finally managed to get it worked out, and was good to go....But you know the story doesn't end there right? if you think the story ends there you're bonkers.
The end of my tether
That was a week ago. I was riding high, livin' large, with my fully operational inkjet multifunction centre and then, fucking fuckety fucken fuckballs, the thing wouldn't print.
It spat out a page of jibberish then, to add insult to injury, the page only came half way out and then stopped completely. The print head cassette was running left and right, about an inch each way, and it was clearly not going to work properly, because the fucken thing was shit! I pressed some buttons and what do you think I found? Yep, that's right, the yellow ink cartridge was empty. I thought that was odd considering it was brand new and had only been used to set up and align the print head. Do you see how I could be a little miffed?
That's when I reached the end of my tether and began to have murderous thoughts.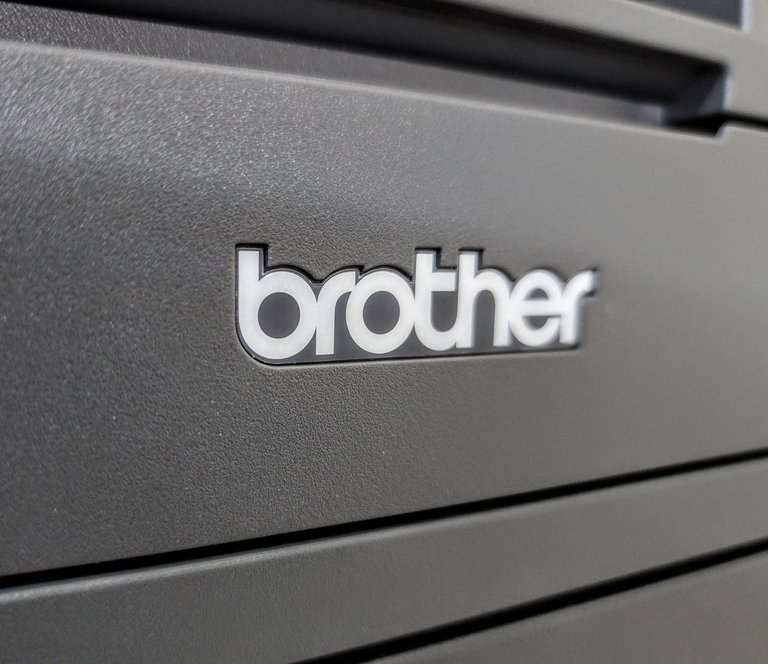 Another brother
I wanted to take an axe to it, but I'd paid a few hundred dollars for this thing and, because I'm a fucken genious, kept the receipt. So there was no slaughter; instead, I threw the thing in the box it had come in, trundled off to the national office-supplies chain I'd bought it from and threw it through their fucken window and politely asked for a refund after explaining the issues. Thanks for nothing Epson!
The store people were happy to refund me but that wasn't going to solve my print-scan-copy issue and so I selected another model, the updated version of the laser multifunction centre that had died a week or so earlier. It's overkill for what I need but I figured it'd work ok considering I had gotten five years out of the last one.
I went home and spent some time setting it up and...it works; no murdering required.
I ended up with a Brother MFC-L2713DW and so far it's been ok.
The set up required some downloading and updating but it wasn't as difficult and annoying as the Epson unit had been.
It's laser so there's no ink cartridges and I've got it set up so it prints and scans wirelessly from my computer and my mobile phone which is useful. The toner cartridge is only a starter-cartridge but has a capacity of up to 700 pages of 5% coverage per page so that's probably close to the life of the machine for me as far as printing goes.
Operating under the threat of murder
I was very disappointed with the Epson inkjet unit which, in the past, I've found to operate flawlessly, and won't be buying another one any time soon.
I'm hoping my new Brother serves me well, that it lasts a while and doesn't misbehave or its death may be a little more violent that my last one was. I had to pay more than that Epson unit I'd purchased but I was happy to do so under the expectation of it working properly. I think it will be ok and, just to remind it of its obligation to me, I brought in on e of my axes and leaned it up against the wall next to the multifunction centre - For motivational purposes. I'm not above killing my Brother should it not deliver on its promise.
---
Have you ever been let down by a purchase that didn't work as it should have or was just so annoying or clomplicated to set up? Feel free to tell me in the comments below...You don't have to confess to murdering your purchase though, I'd not want you to incriminate yourself.
---
Design and create your ideal life, don't live it by default - Tomorrow isn't promised so be humble and kind
Any images in this post are my own