Hello to all the Geek Zone community! Welcome once again to my blog!
¡Hola a toda la comunidad de Geek Zone! ¡Bienvenidos una vez más a mi blog!
After a long time without posting content in the community, today I will share some features that caught my attention with the new speaker obtained; JBL GO 3. Compared to the GREATNICE GTS-1346 Mini speaker that I got less than a year ago, JBL GO3 certainly wins both in presentation and sound, so if you are interested in knowing its power I invite you to continue viewing the post.
n
Después de un largo tiempo sin publicar contenido en la comunidad, hoy compartiré algunas características que llamaron mi atención con el nuevo altavoz obtenido; JBL GO 3. A comparación del Mini parlante GREATNICE GTS-1346 que obtuve hace menos de un año, sin duda JBL GO3 gana tanto en presentación y sonido, por ello, si te interesa saber su potencia te invito a continuar viendo el post.
---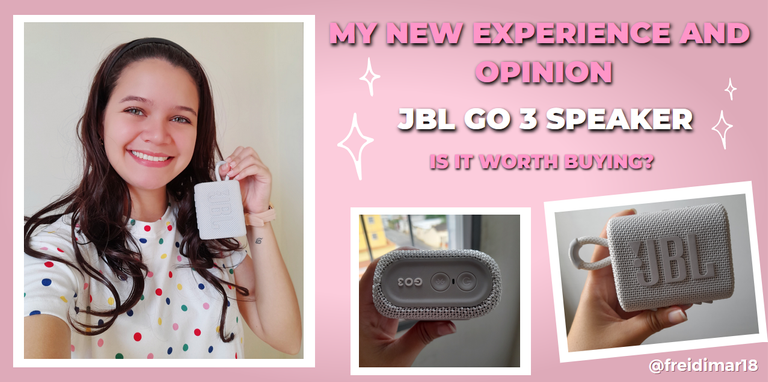 Image made in /
Imagen realizada en Canva
The moment I saw the speaker, no doubt, I loved its size, because I am sometimes move equipment like this to certain places, the smaller the better, for the comfort and security that generates me that I will not walk down the street showing what I have. Now, to give you detailed information about it, I would like to start with the value, this one has a cost of 50$ approximately, without a doubt, it is something expensive, unlike my first bugle that only had a price of 7$.
However, the cost-quality ratio makes you understand that it is a very good speaker, which you will not regret your purchase. Among the features that I wanted to evaluate so that you can understand why its price, is firstly, its design, secondly, its sound, fast charging, playback time and finally its resistance.
En el instante que visualicé el altavoz, sin duda, amé su tamaño, debido a que soy de a veces trasladar equipos como estos a ciertos lugares, mientras más pequeños, mejor, por la comodidad y seguridad que me genera que no andaré mostrando por la calle lo que tengo. Ahora bien, para darles información detallada de la misma, me gustaría iniciar por el valor, ésta contiene un costo de 50$ aproximadamente, sin duda, es algo costoso, a diferencia de mi primera corneta que tan solo tuvo un precio de 7$.
Sin embargo, la relación costo-calidad te hace entender que es un altavoz muy bueno, la cual, no te arrepentirás de su compra. Dentro de las características que quise evaluar para que comprendas el por qué de su precio, es en primer lugar, su diseño, seguidamente, su sonido, carga rápida, tiempo de reproducción y finalmente su resistencia.
---

✔️ As you can see in the picture it has a completely striking and ultra-portable design making every detail look as amazing as what it sounds, for its part, being of a small and light size, I consider it a team that we can move anywhere we want, whether the beach, birthday or just to relax a while at home with good music. This, in turn, we can find it in different colors such as gray, black, green, red and blue. With regard to the panel, it has the option to turn on and off, bluetooh connection, charging port, volume up and down. Undoubtedly, a tenderness of speaker.
✔️ Como puedes observar en la fotografía tiene un diseño completamente llamativo y ultraportátil haciendo que cada detalle luzca tan increíble como lo que suena, por su parte, al ser de un tamaño pequeño y ligero, lo considero un equipo que podemos trasladar a cualquier lugar que deseemos, ya sea la playa, cumpleaños o simplemente para relajarnos un rato en casa con buena música. Ésta, a su vez, la podemos encontrar en diferentes colores como: gris, negro, verde, rojo y azul. Con lo que respecta al panel, tiene la opción de encendido y apagado, conexión a bluetooh, puerto de carga, subir y bajar volumen. Sin duda, una ternura de altavoz.
---

✔️Its sound is brutal, so it offers an incredibly powerful audio, even the first time I tried it, I was surprised because having such a strong sound, it is inevitable that the equipment vibrates somewhat exaggerated, what I loved is that one of its sides has a special plastic that allows the speaker to stay in the same place and not move. It also contains a completely impressive bass from the ultra-compact volume of the Go 3. Finally, we can quietly play our music wirelessly, either from our phone or any device with Bluetooth.
✔️ Su sonido es brutal, por lo que, ofrece un audio increíblemente potente, inclusive, la primera vez que lo probé, quedé sorprendida ya que al tener un sonido tan fuerte, es inevitable que el equipo vibre algo exagerado, lo que me encantó es que en uno de sus lados posee un material especial que permite que el altavoz se mantenga en el mismo lugar y no se desplace. Asimismo, contiene unos graves completamente impactantes desde el volumen ultracompacto del Go 3. Por último, podemos reproducir tranquilamente nuestra música de manera inalámbrica, ya sea, desde nuestro teléfono o cualquier dispositivo con bluetooth.
---

✔️ In this way, once the purchase of the speaker was made this came with some components included as the USB cable type C, so, when it comes to charge it only takes two and a half hours, and in relation to its playback time can last five to six hours straight repoduciendo music on a single charge. So personally, this adds extra points.
✔️ De esta forma, una vez que se hizo la compra del altavoz este vino con algunos componentes incluidos como el cable USB tipo C, por lo que, a la hora de cargarlo solo se demora dos horas y medias, y con relación a su tiempo de reproducción puede durar de cinco a seis horas seguidas reproduciendo música con una sola carga. Así que en lo personal, esto le suma puntos extras.
---

✔️ Finally, the last feature that undoubtedly ended up making me fall in love with the JBL GO 3 is its resistance to dust and water, making it the right speaker to go to a pool or beach. Regarding any disadvantage I have found in the equipment, I did not find any, because what I usually look for in this type of speakers, is everything mentioned above, so, yes, it met one hundred percent with my expectations.
✔️ Finalmente, la última característica que sin duda terminó enamorándome del JBL GO 3 es su resistencia al polvo y al agua, haciéndolo el altavoz adecuado para ir a una piscina o playa. Respecto a alguna desventaja que haya encontrado en el equipo, no encontré ninguna, debido, a que lo que busco por lo general en este tipo de altavoces, es todo lo mencionado con anterioridad, así que, sí, cumplió al cien porciento con mis expectativas.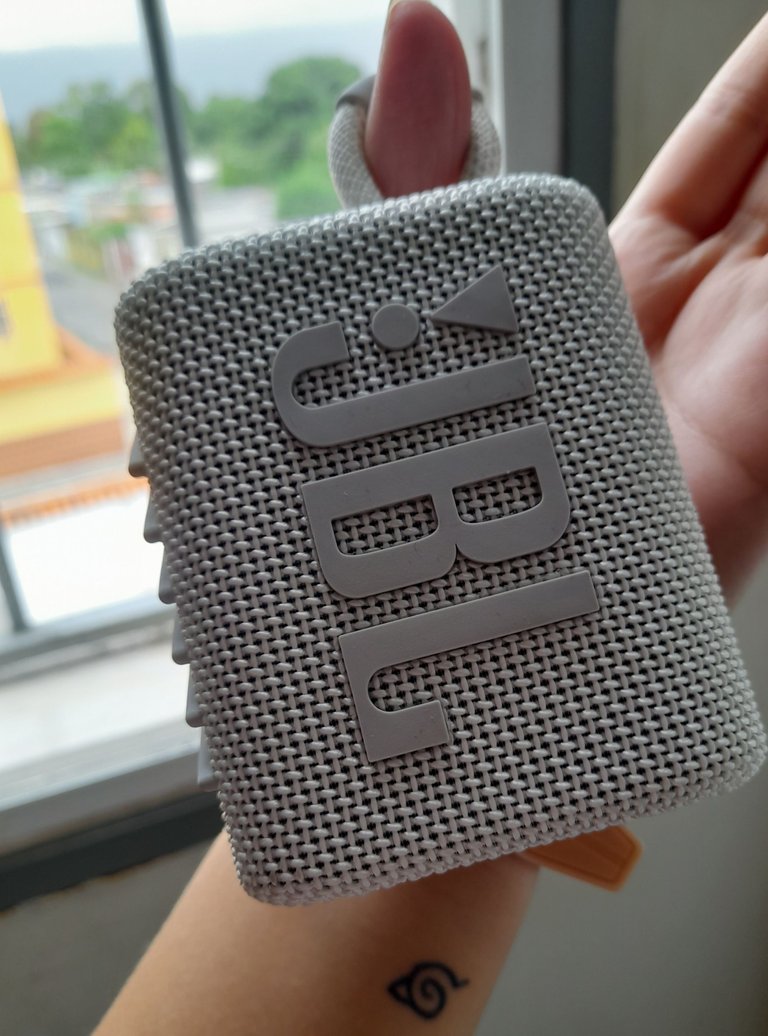 ---
I recommend the purchase of the JBL GO3 speaker?
¿Recomiendo la compra del altavoz JBL GO3? 🤔
Based on my experience and everything expressed, I recommend the purchase of the cornet, it is easy to carry anywhere, has an excellent sound, incredible resistance. In short, it has an adequate relation with respect to its quality and price, however, as I have always been expressing in my contents everything is a matter of taste and preferences, thank you very much for coming here!
Basado en mi experiencia y todo lo expresado, recomiendo la compra de la corneta, es fácil de llevar a cualquier lugar, tiene un excelente sonido, increíble resistencia. En resumen, tiene una adecuada relación respecto a su calidad y precio, sin embargo, como siempre he venido expresando en mis contenidos todo es cuestión de gustos y preferencias ¡muchísimas gracias por llegar hasta aquí!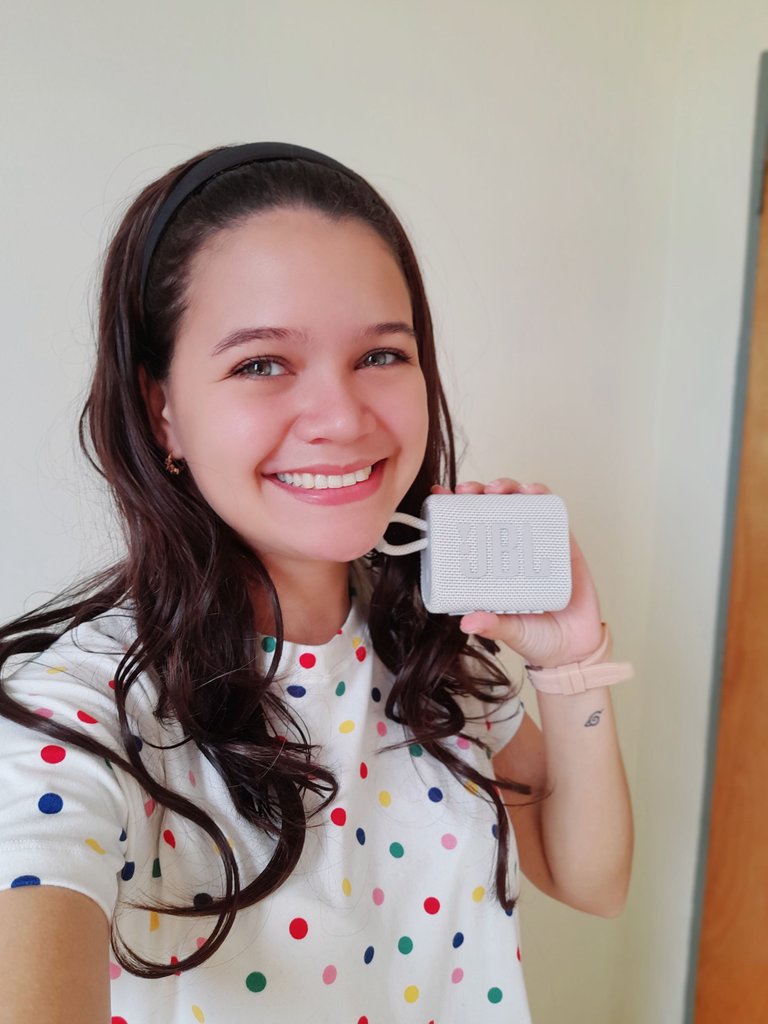 ---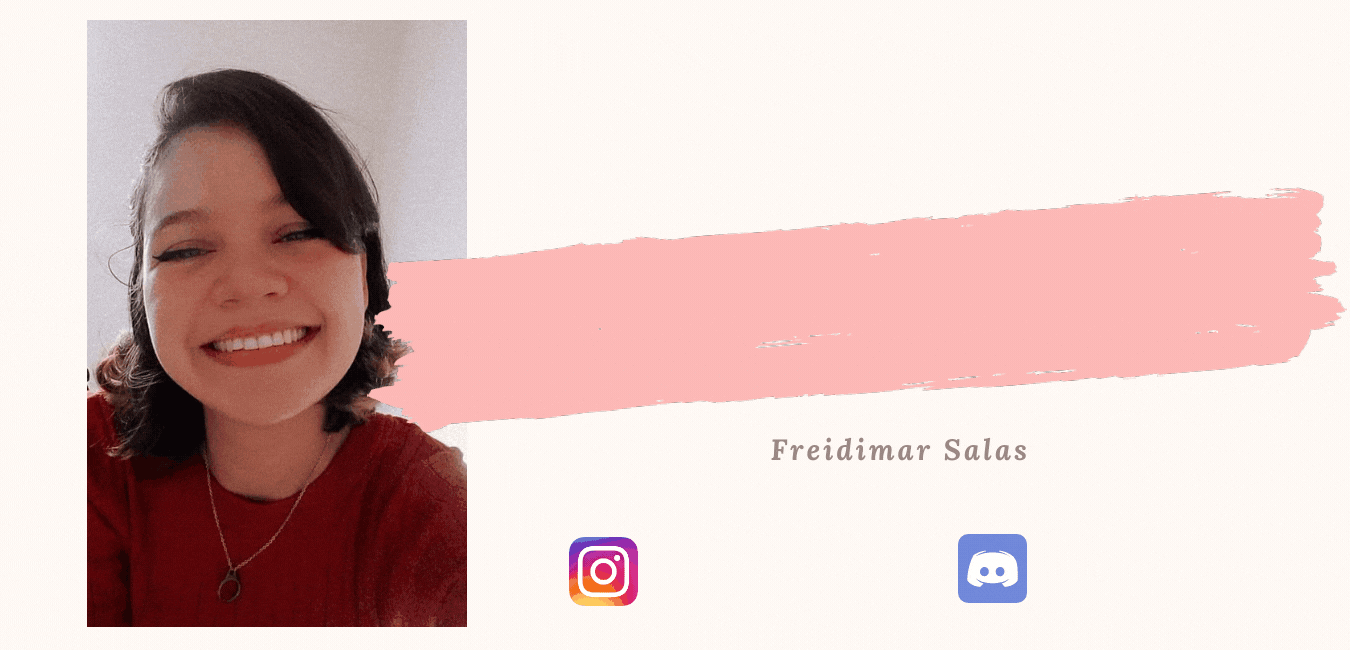 Important sources / Fuentes importantes:
✎ Translator / Traductor: Deepl
✄Text separators / Separador de textos: Visit here
All pictures were taken with my Samsung Galaxy A12 phone /
📷Todas las fotografías fueron tomadas con mi télefono Samsung Galaxy A12 📲