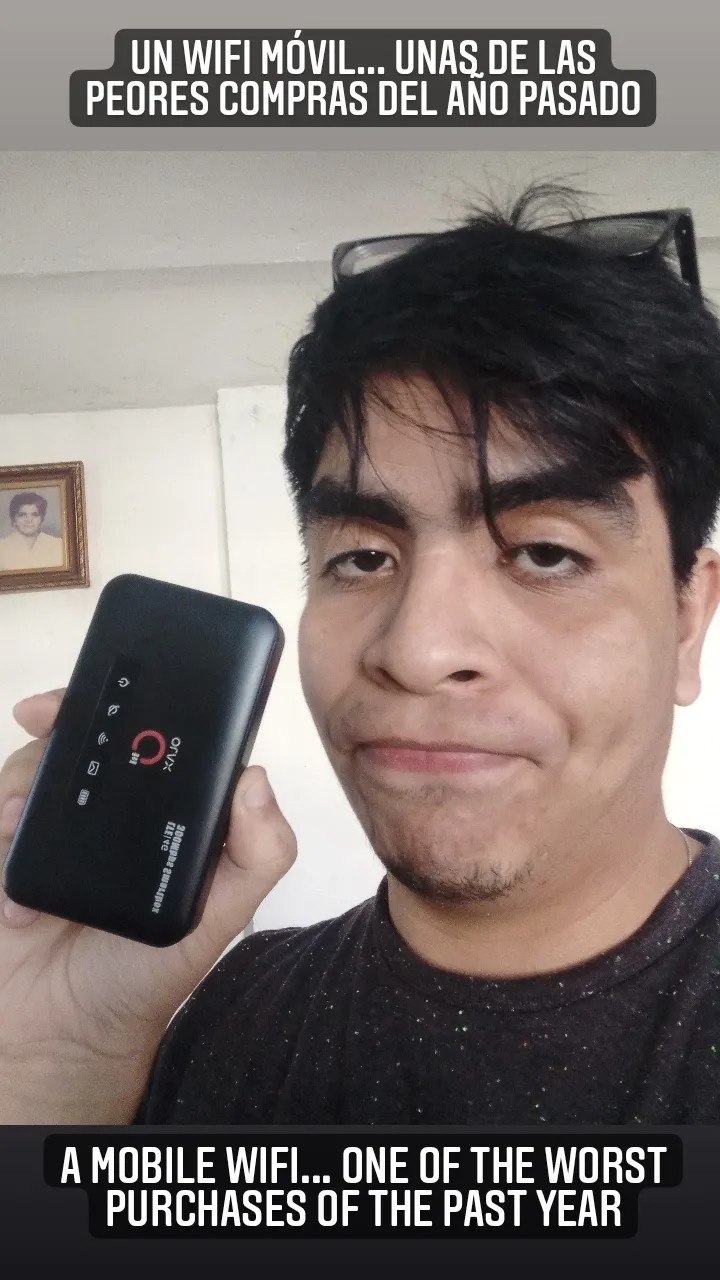 ---
Que tal gente espero que se encuentren bastante bien y chévere, en esta oportunidad le comparto mi experiencia con cierto dispositivo que me ha decepcionado y que me siento realmente pendejo por haberlo comprado, aunque lo hice por unas razones validas y esperando que el retorno valiera la pena, sinceramente, en mi caso, no siento que haya Sido mi mejor jugada en inversiones, una que se suma ya al carrito de malas decisiones financieras que hice el año pasado, pero bueno, eso lo tomaré brevemente solo para dar contexto de la compra nada más, sin embargo, no puedo decir que sea un producto inútil si no que más bien va a depender de múltiples factores a la hora de emplearlo para navegar. ¿Te interesa? Si es así, comencemos.
I hope you are doing well and cool, this time I will share my experience with a certain device that has disappointed me and that I feel really stupid for having bought it, although I did it for valid reasons and hoping that the return would be worth it, honestly, in my case, I don't feel that it has been my best investment move, one that adds to the cart of bad financial decisions I made last year, but well, I'll take that briefly just to give context of the purchase nothing more, however, I can not say that it is a useless product but rather that it will depend on multiple factors when using it to navigate. Are you interested? If so, let's get started.
---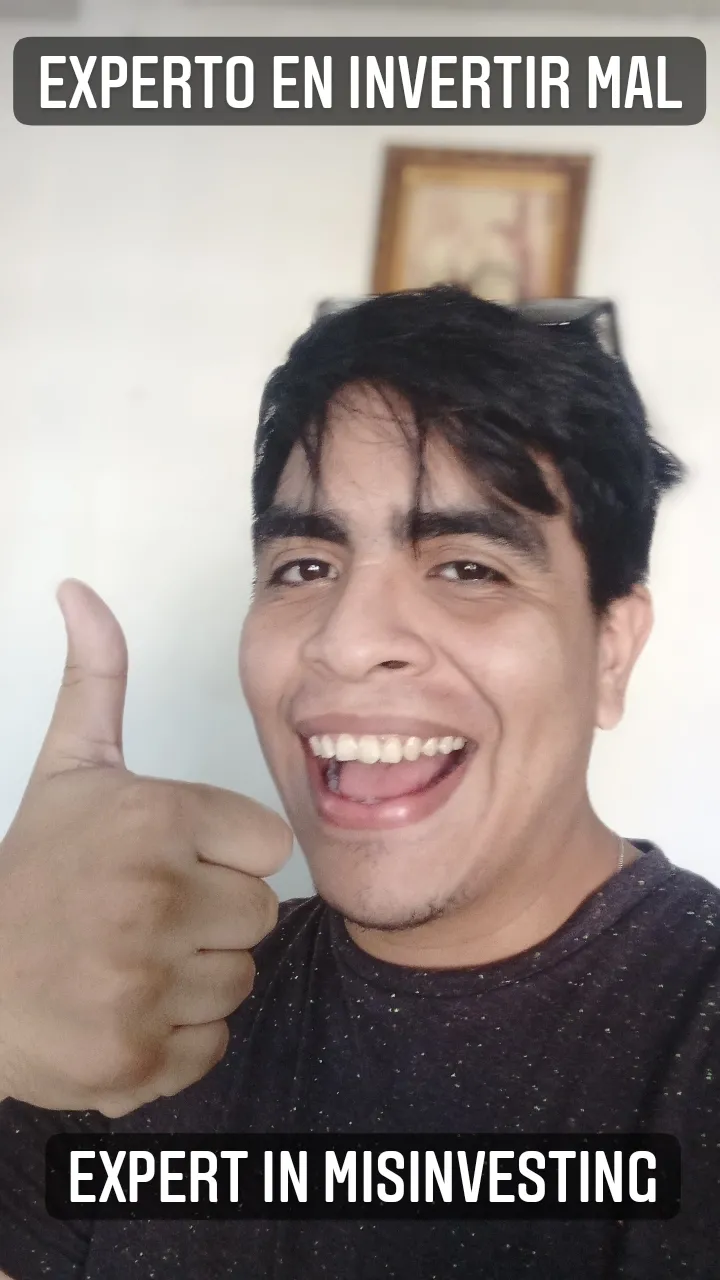 ---
Para empezar, vamos a decir que no soy el tipo más listo del mundo en finanzas, inversiones y demás, aunque considero que hoy estoy mucho más "curtido" que hace unos meses, soy consciente de que conozco muy poco y solo por experiencias, pues precisamente hace unos meses, mientras este juego NFT PVU estaba tambaleándose, y yo dispuesto a quedarme por el bien de no perder dinero, decidí mejorar la cuestión de la IP y el servicio de internet, pues eran una de las condiciones que imponía el juego, el no tener más de dos granjas con una misma IP y temeroso a qué eso podría ocasionar un error de mía o de mi mamá, lo compre, también en ate influyó mi padre, quien mencionó que este aparato en el sitio correcto, podía funcionar adecuadamente como un Wifi, yo claro, esperaba algo que fuera eficiente y constante con la conexión. Pero realmente no recibí lo que esperaba.
To begin with, let's say that I am not the smartest guy in the world in finances, investments and so on, although I consider that today I am much more "tanned" than a few months ago, I am aware that I know very little and only by experiences, because just a few months ago, while this game NFT PVU was faltering, and I was willing to stay for the sake of not losing money, I decided to improve the issue of IP and internet service, because they were one of the conditions imposed by the game, not to have more than two farms with the same IP and fearing that this could cause a mistake from me or my mom, I bought it, also in ate influenced my father, who mentioned that this device in the right place, could work properly as a Wifi, I of course, I expected something that was efficient and constant with the connection. But I didn't really get what I expected.
---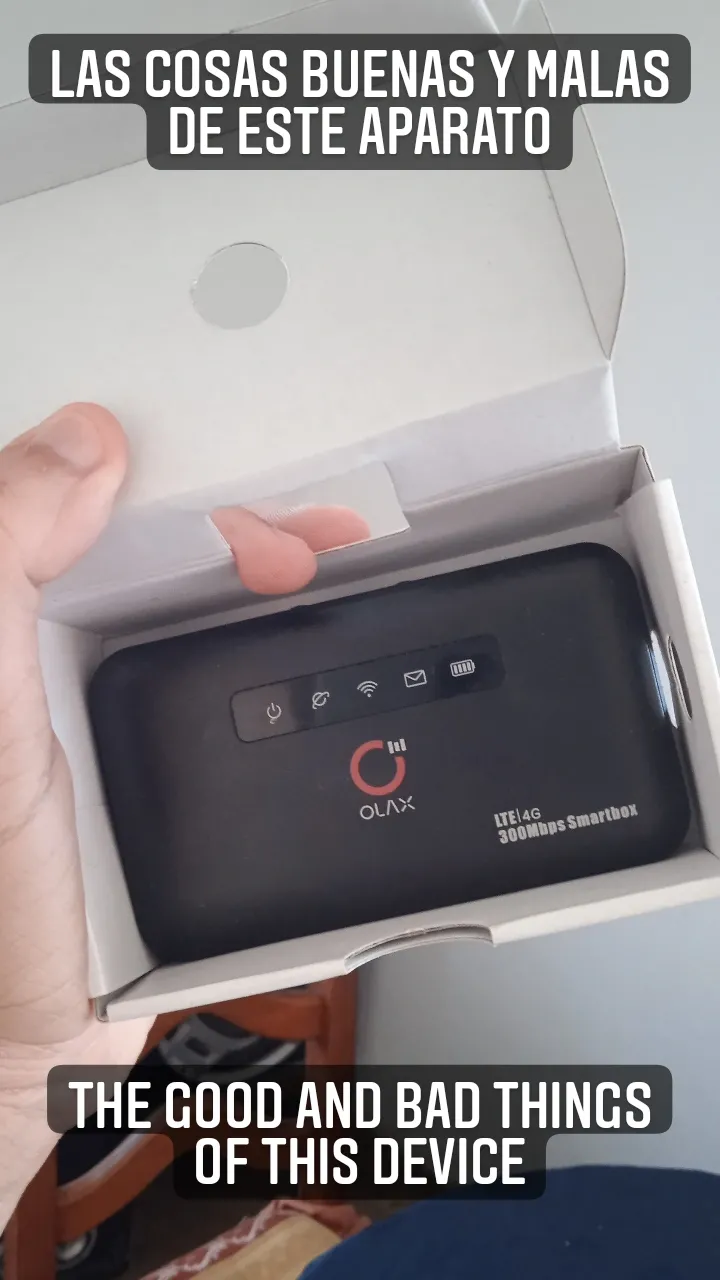 ---
No todo es malo eso hay que dejarlo claro, pero en lo que a mí respecta, lo que más deseo es una velocidad constante y fiable, no digo algo rápido o veloz porque sencillamente no creo que la red de telefonía Movistar pueda ofrecer mucha velocidad al menos en mi ciudad, sin embargo, la poca constancia con la conexión, cayéndose constantemente y solo siendo verdaderamente "estable" a altas horas de la noche, pues no habla muy bien del servicio ni da una buena imagen del aparato en si. Y se podría argumentar que esto es más un problema de Movistar y no del dispositivo, y es bastante válido, pero si nos enfocamos solamente en los aspectos del equipo, este, para funcionar, depende de un Batería que tan solo dura 12 horas y con el supuesto de poder mantener hasta 32 personas conectadas al mismo, pero si es que con solo dos personas ya es un lío poder tener internet, no me imagino lo difícil que sería 32 peleando un Battleroyale por el acceso a la Web.
Not everything is bad, but as far as I'm concerned, what I want most is a constant and reliable speed, I do not say something fast or fast because I simply do not think the Movistar phone network can offer much speed at least in my city, however, the inconsistency with the connection, constantly falling and only being truly "stable" late at night, it does not speak very well of the service or gives a good image of the device itself. And one could argue that this is more a problem of Movistar and not of the device, and it is quite valid, but if we focus only on the aspects of the equipment, this, to function, depends on a battery that only lasts 12 hours and with the assumption of being able to keep up to 32 people connected to it, but if with only two people it is already a mess to have internet, I can not imagine how difficult it would be 32 fighting a Battleroyale for access to the Web.
---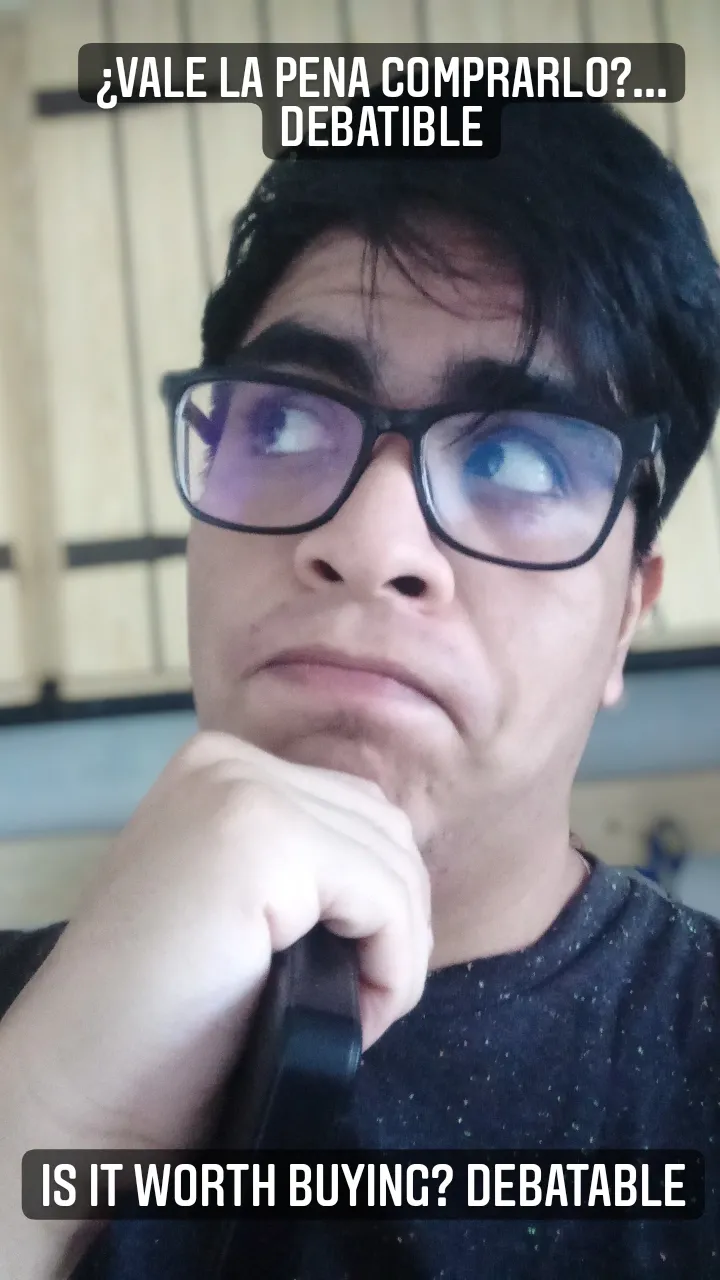 ---
Pero vamos a concluir con las cosas buenas, pienso que este dispositivo realmente si puede ser muy útil para alguien que no tiene ninguna vía para acceder a la red, como en un apartamento sin Cantv o Línea por ejemplo, puede ser la gloria para un estudiante que está apagando un alquiler pues la renta no es tan costosa y ofrece un servicio de hasta 10 GB por $5 o mucho más si ves la posibilidad de pagar. Lo que me parece en parte mejor que pagar $100 por compartir un red vía satélite como algunos en zonas distantes. Sin embargo, hay que pensarlo muy bien, no es precisamente barato para alguien con recursos humildes pues me costó en esos días hasta $60 y puede que más si metemos la línea de teléfono. Que además, un teléfono móvil decente también podría cumplir esta función sacrificando su uso para darte internet en la PC. Veo a un teléfono más útil que este Wifi Móvil, aunque si hablamos de precios podríamos debatir si u otro son mejores, lo que no me cabe duda es su desempeño va ligado más al servicio de la red y si Movistar puede alcanzarnos eficientemente para proporcionar un fiable internet, lo que por desgracia no ha Sido mi caso. Y por ende, la considero una de mis peores inversiones.
But let's conclude with the good things, I think this device really can be very useful for someone who has no way to access the network, like in an apartment without Cantv or Line for example, it can be the glory for a student who is turning off a rental because the rent is not so expensive and offers a service of up to 10 GB for $5 or much more if you see the possibility to pay. Which seems to me partly better than paying $100 to share a network via satellite like some in remote areas. However, you have to think about it very well, it is not exactly cheap for someone with humble resources as it cost me in those days up to $60 and maybe more if we put in the phone line. Besides, a decent cell phone could also fulfill this function by sacrificing its use to give you internet on the PC. I see a phone more useful than this Mobile Wifi, although if we talk about prices we could debate whether or another are better, what I have no doubt is its performance is linked more to the network service and if Movistar can reach us efficiently to provide reliable internet, which unfortunately has not been my case. And therefore, I consider it one of my worst investments.
---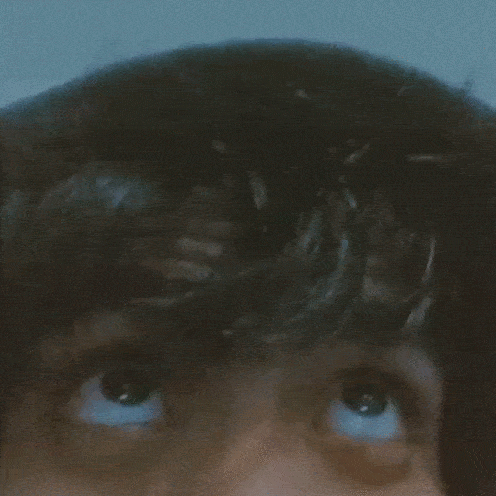 ---
Muchas gracias por leer, hasta una próxima oportunidad mis estimados lectores, cuídense mucho.
Thank you very much for reading, until next time my dear readers, take care.
---