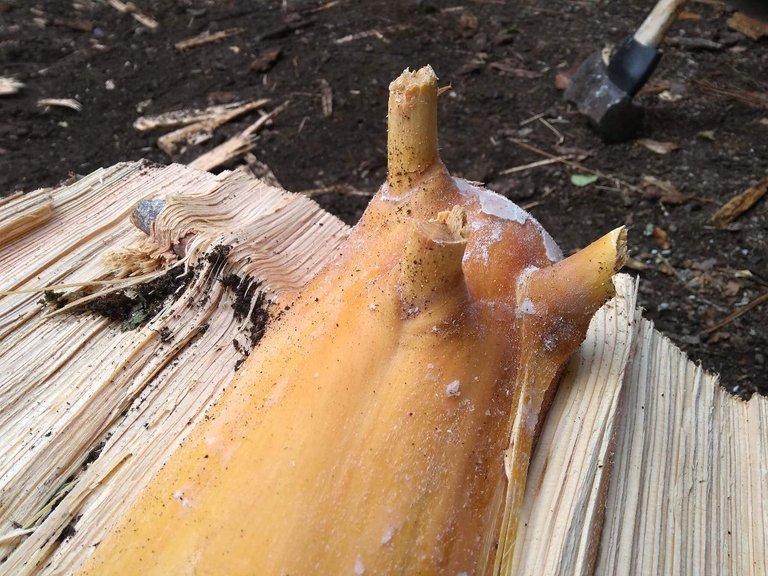 Splitting wood today I happened upon some pretty interesting things. The Fir tree that was closest to the house had a big problem with sap. This is the core of the tree. The piece readily separated from the outer and perfectly along the sap line. Large portions of the tree show the same structure.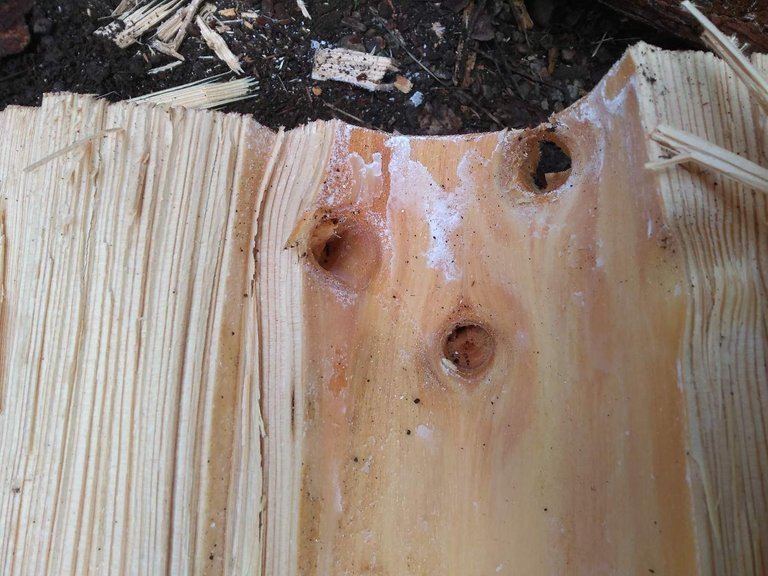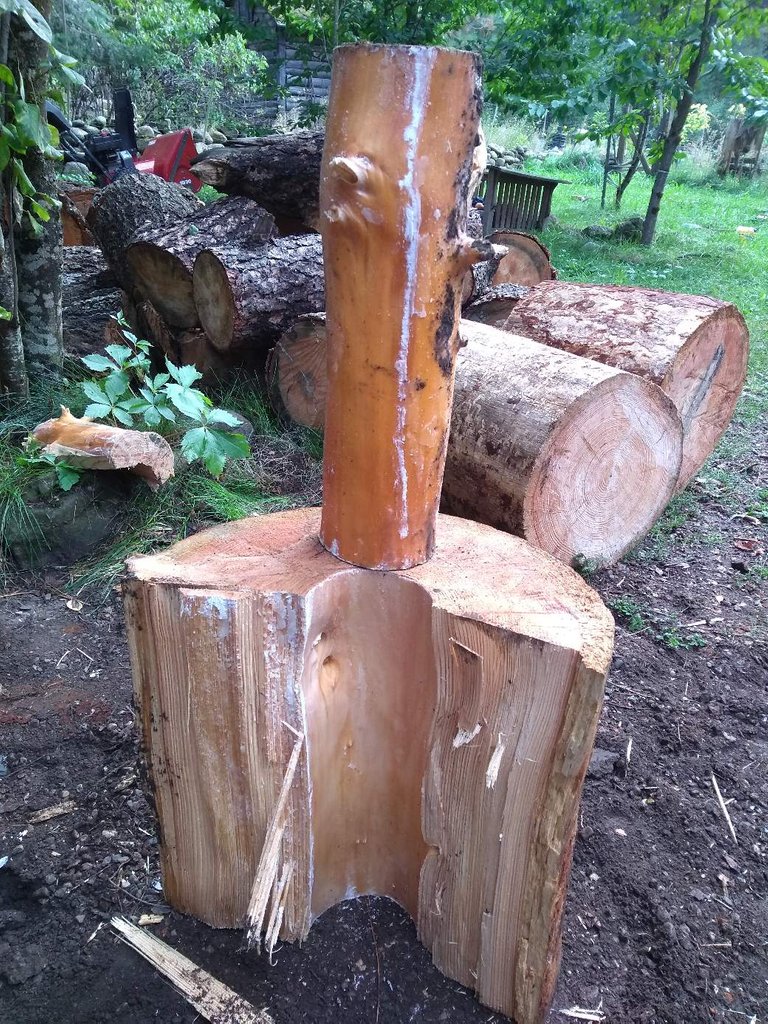 This piece was a surprise. I split the log and out pops this damaged area that had healed over, MANY years ago. I counted the rings and at about 20 years old this part of the tree received a significant scare which then healed over and 50+ years of tree grew around it. Very cool and you can see the filled in part on the facing piece. Not something you see every day.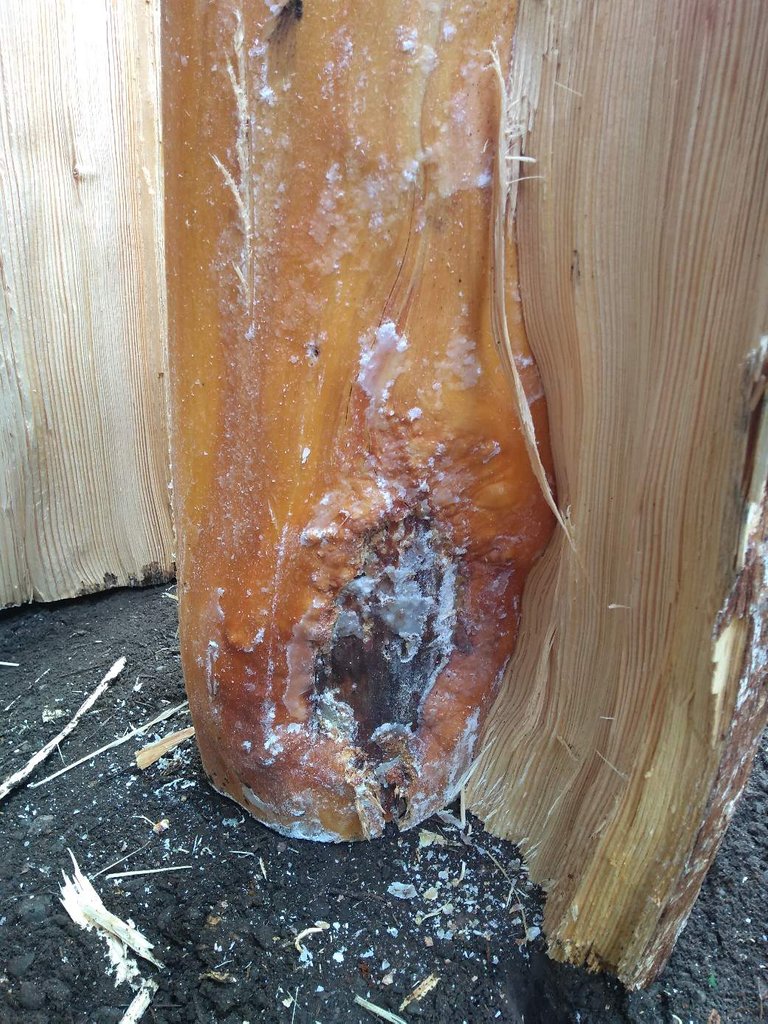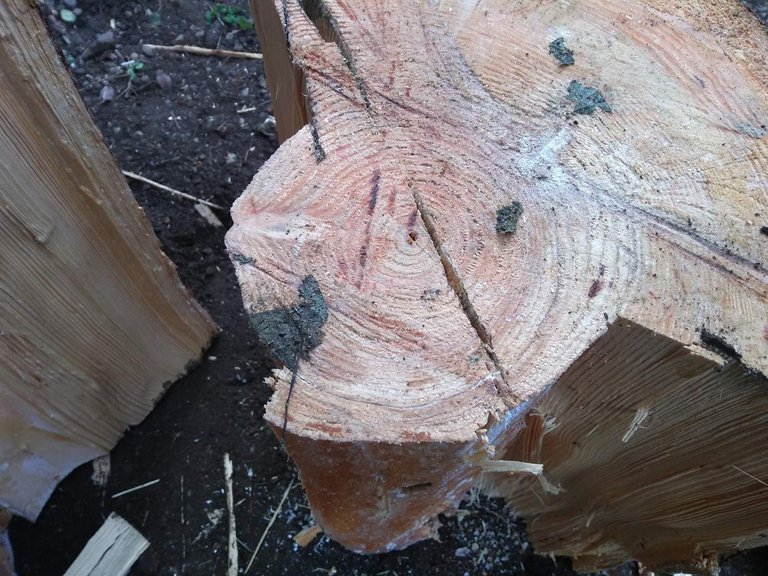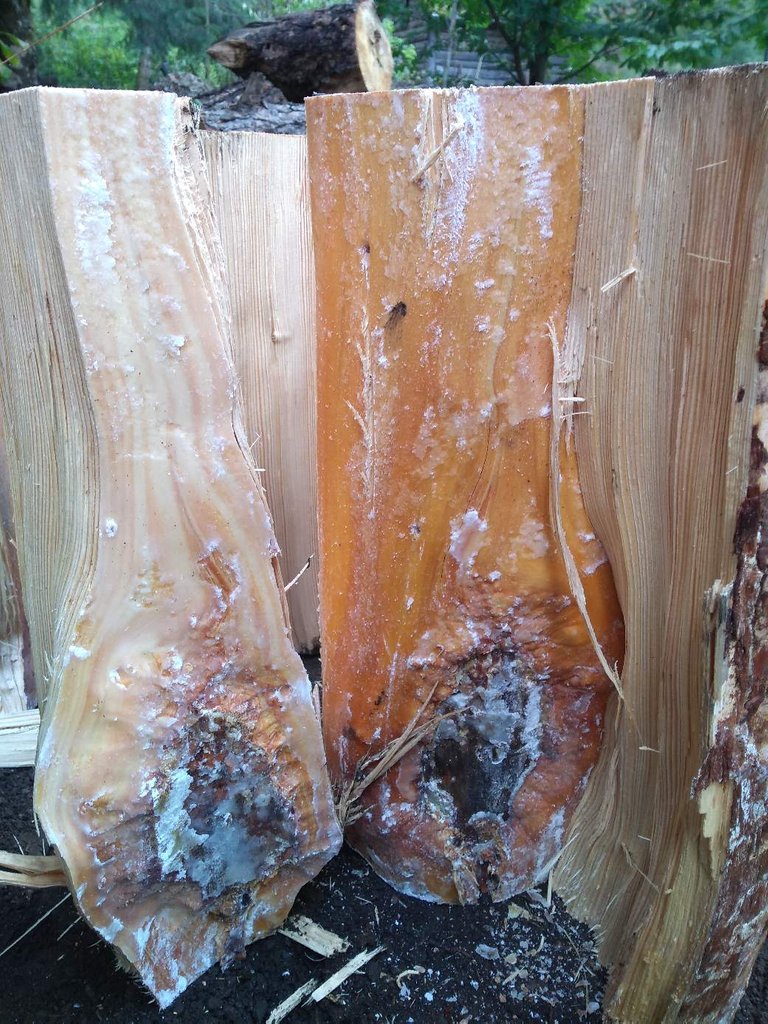 Unloading the pine rounds from the trailer I caught site of a shine from the end of round. Look how deep that nail is! At approximately the 20 year old mark this tree received a nail that then was enveloped by the subsequent 50+ years of growth. Only to be found now when I cut the tree down to rounds. Explains why my chain dulled so fast on the 5 cuts I did on the last bit of the trunk.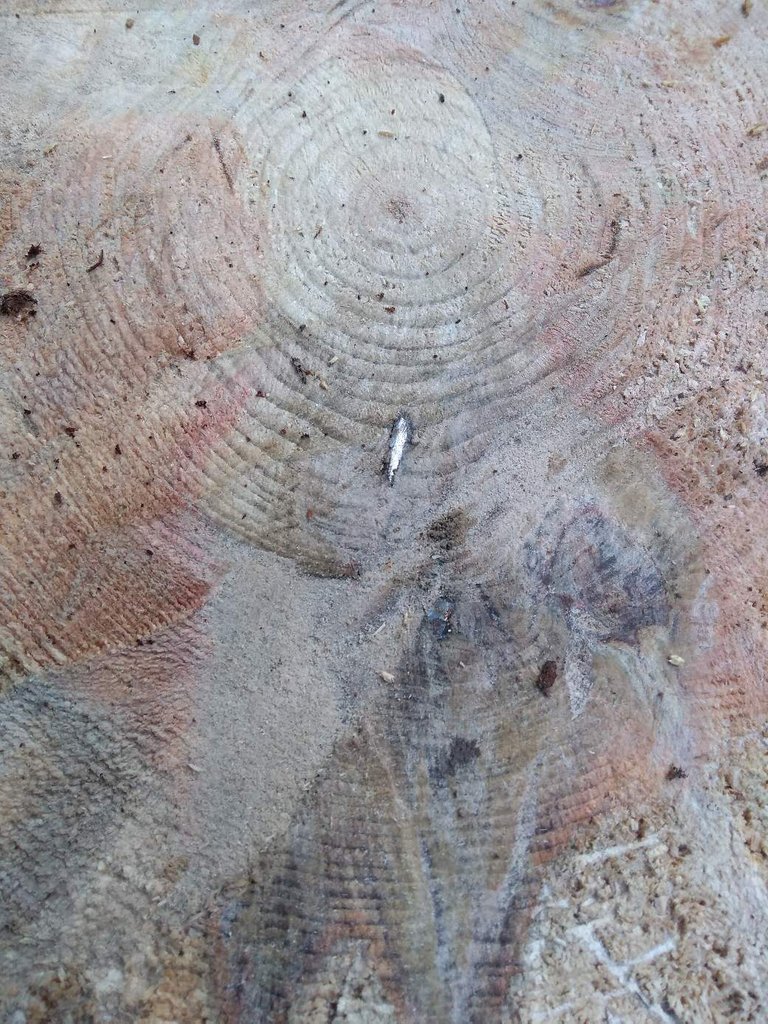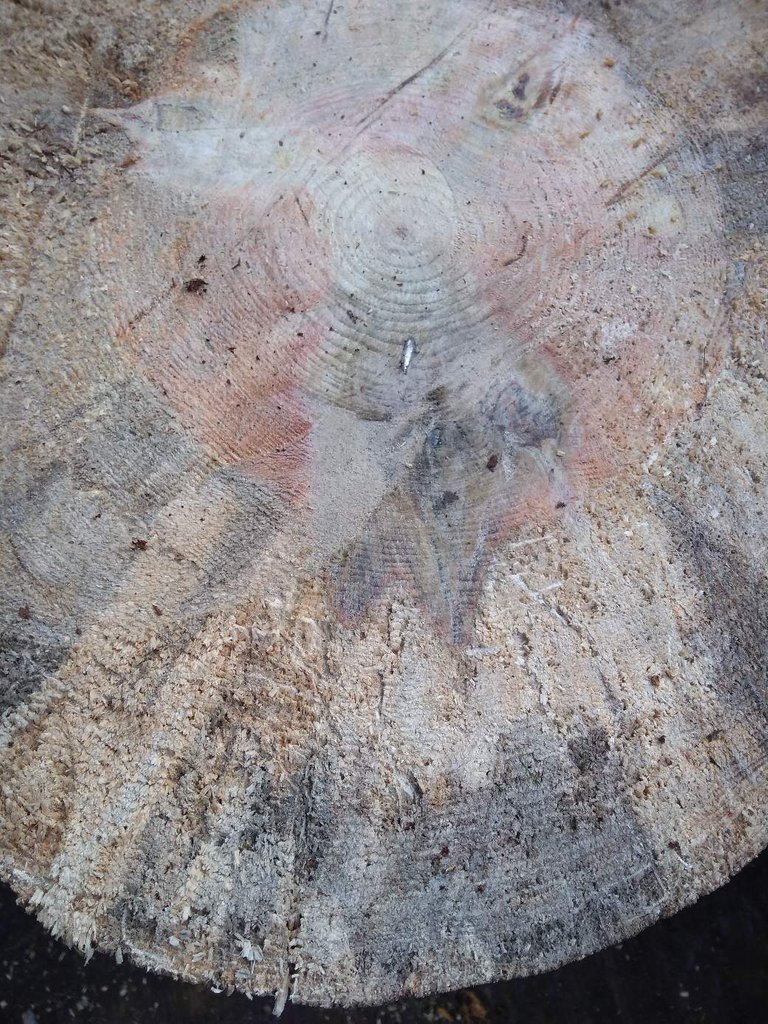 3 trees are now in the yard with just one more to move. I have split 2 and have 2 left. Looking at my space to stack I may be a bit shy of room for all this firewood. I am going to be a cord's worth shy it looks like.
That is for me to figure out at a later date. Right now the most important part is getting the wood moved into the yard and ready to split.
Posted using Partiko Android