The politicization of everything in the U.S continues, perhaps even becoming complete.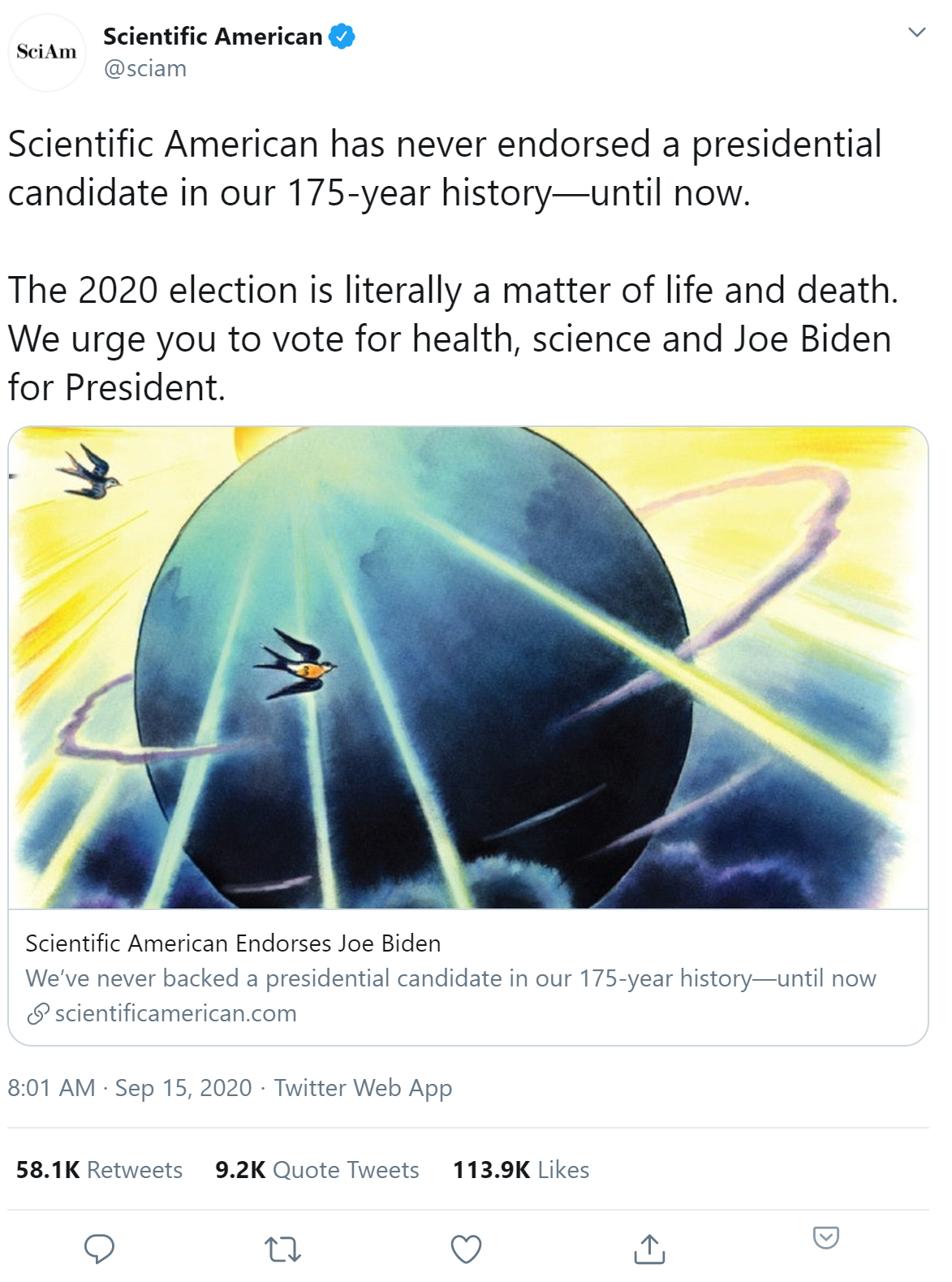 We have political splits in where we shop, where we eat, where we live, which sports we watch, what websites we go to, and now which science magazines we'll read. This polarization is affecting more and more topics and institutions once thought nonpolitical.
The root cause of all this: the increased connectivity of the internet.
The answer to all this: learning to chill. Because right now, we're in a trap where each side is reacting more and more to each other, becoming more radical and ensnaring more institutions. Once we chill, we can unify and rebuild.
And there may be much to rebuild, as more and more institutions aren't just threatened by evolving technology and a faster world, but also this temptation to give into the desire to lose their cool and credibility.