This past Thursday night, we on the Minnesota Blockchain Initiative hosted "Smart Contacts", an event bringing together professionals in finance, media, education, charity, government, and more.
Blockchain touches upon so many industries, each able to learn from one another—thus, this event.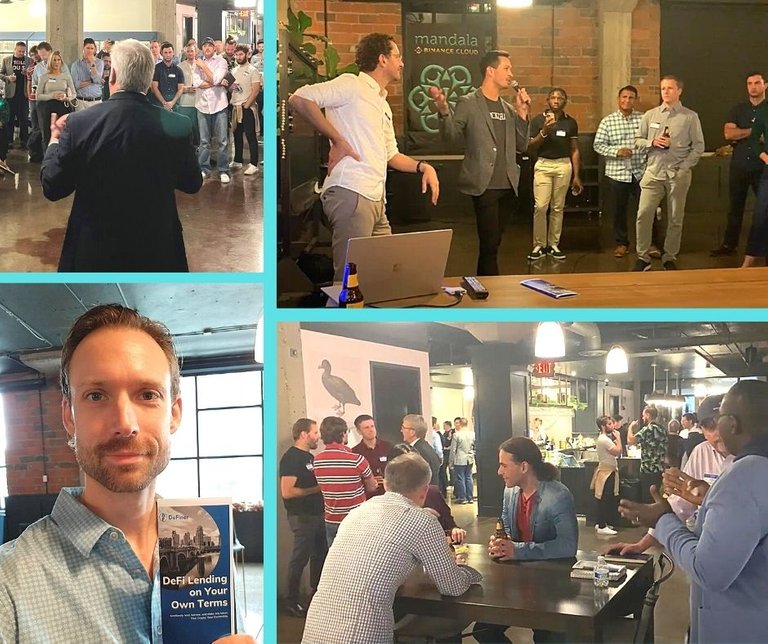 I was on hand—with brochure for DeFiner (the DeFi protocol I work for) in hand.
Other Minnesota companies Alkemi Network and Mandala Exchange were also sponsors, as were investment and capital firms. But most notable, perhaps, was the political angle.
Minnesota Congressman Tom Emmer is one of the top-ranking members on financial committees and is a big supporter of blockchain and cryptocurrency tech. He gave the opening talk: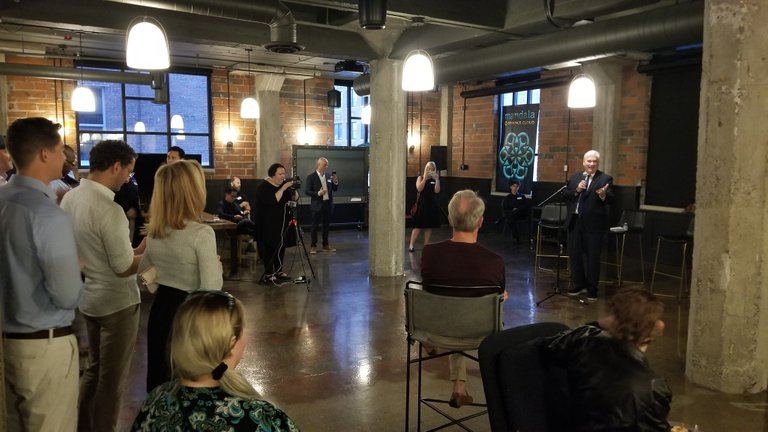 "We've got to make sure to get out of the way," he said about government interfering with blockchain industry development.
He added that the best way to do this was to "define the regulatory environment so you can grow."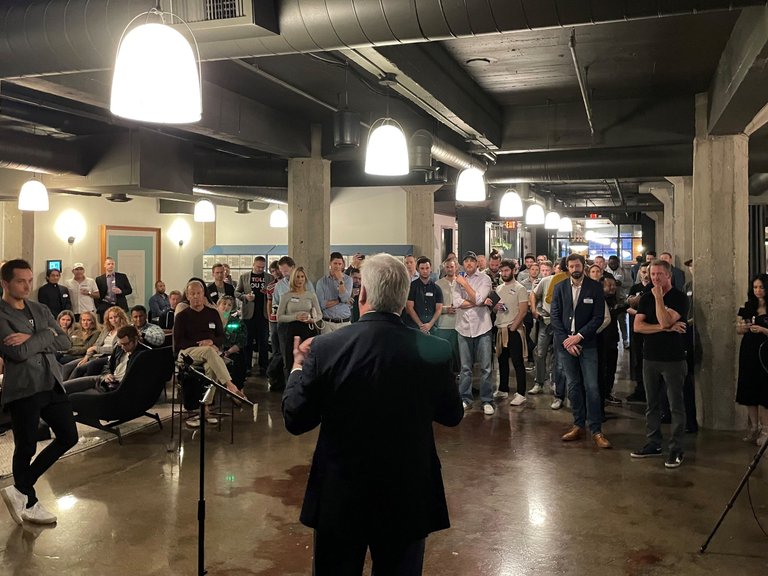 Candidate for Minnesota governor, Dr. Scott Jensen, next took the mic. Being a practicing clinician, he's more known for his stances on the pandemic. He's new to the blockchain industry, but did make some waves this past summer when selling NFTs for a campaign fundraiser.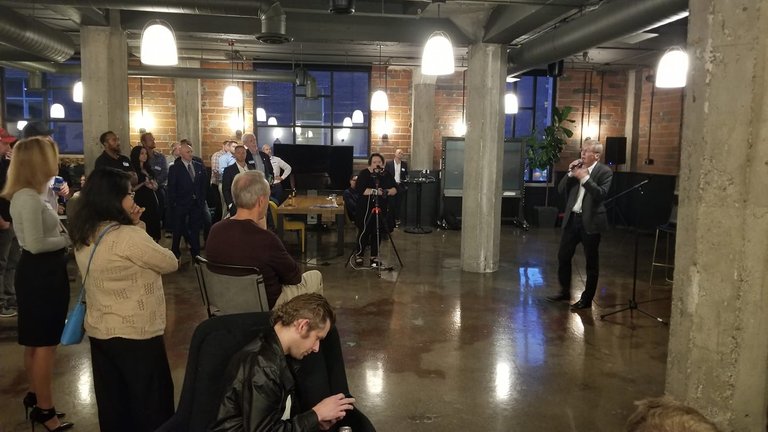 "I am here because I need to learn from you," he said.
He did know enough about crypto, however, to add, "We need to fortify the economy, and cryptocurrency can help with this."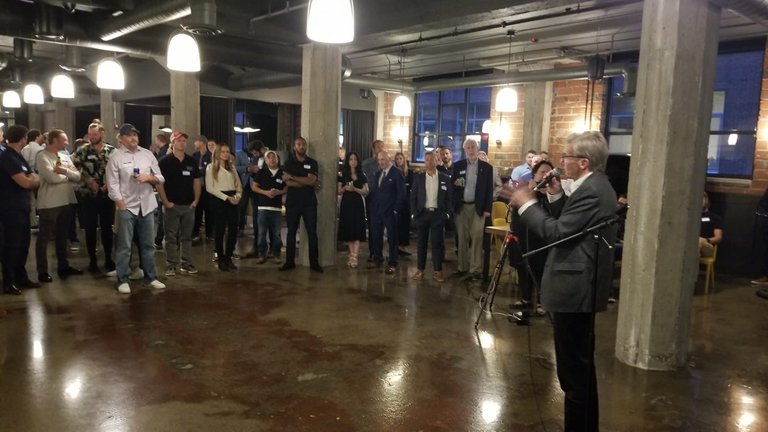 Then experts led breakout sessions about financial markets today, cyber security, and more.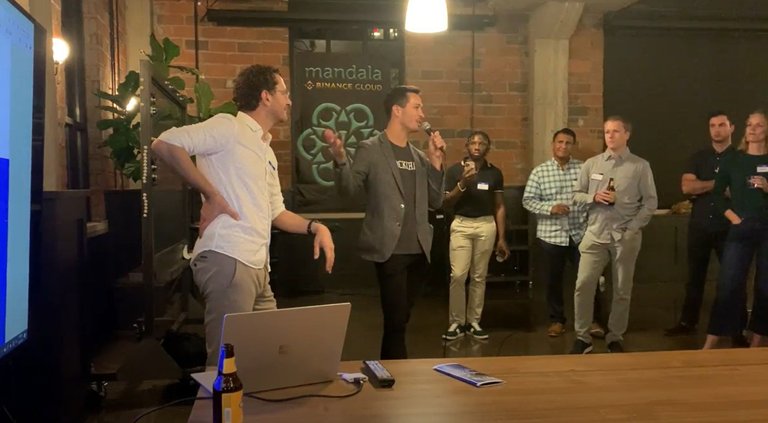 The guys from Alkemi Network led one of the breakout events.
Because blockchain touches on so many areas, the opportunities for learning, collaboration, and community are enormous—even within just our state.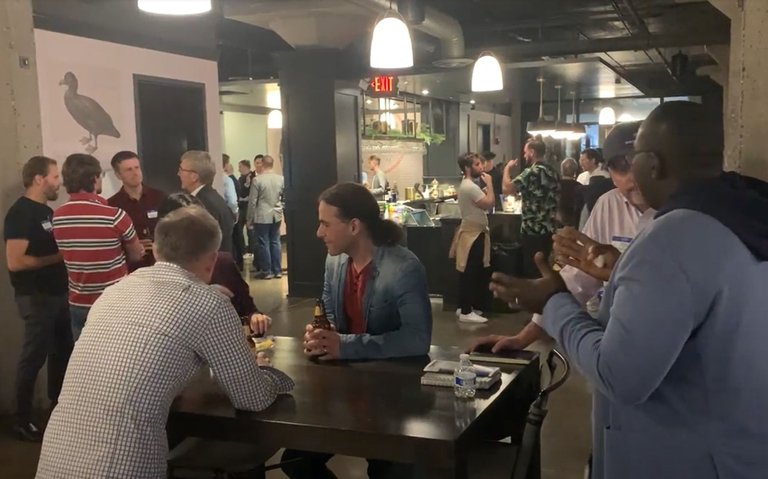 We plan to host regular events highlighting different industries' work in this area. Perhaps I'll get to share about the social or nonprofit implications sometime.
See you at the next one? Or have questions? Let me know!
(We also hope to see all other U.S. states—and all other countries—build their blockchain industries to lift up their people.)