Are you APE mining yet and why STEM is pumping

Ok All so I just found out about this and jumped in.
APE mining is a new game by @markymark so you know its going to be good
Now I am not going to do a full guide because well... it's on the site but ill give you a give run-thru of what I liked.
You buy APE on the Hive Engine Market, currently selling at about $1, and is not inflationary.
You buy a miner to daily earn some of the pool. The pools start at 25 and double up to 200 APES a day. What is interesting is the miners start at 1 APE and 10x , then 2.5 then 2 times. So technically the reward to miners is worse as you move upwards to the 50 APE pool, however this is offset by the fact fewer people may be mining from that pool.
Ok so the other cool thing is you can just buy APE and HODL and get 10% of all the miners bought
The third thing, and why STEM is pumping, is you can own a pool and get 10% of all miner bought from that pool. You can steal a pool by paying twice as much as the last person paid to steal it. Currently, 128 STEM is needed to steal the lower pools.
Ok so been playing for an hour and currently have spent 26 APE. I also have 22 APE HODLing. and to date I have earned 0.278 APE, not bad for 1 hour but sure it will go down as others join and buy more APE.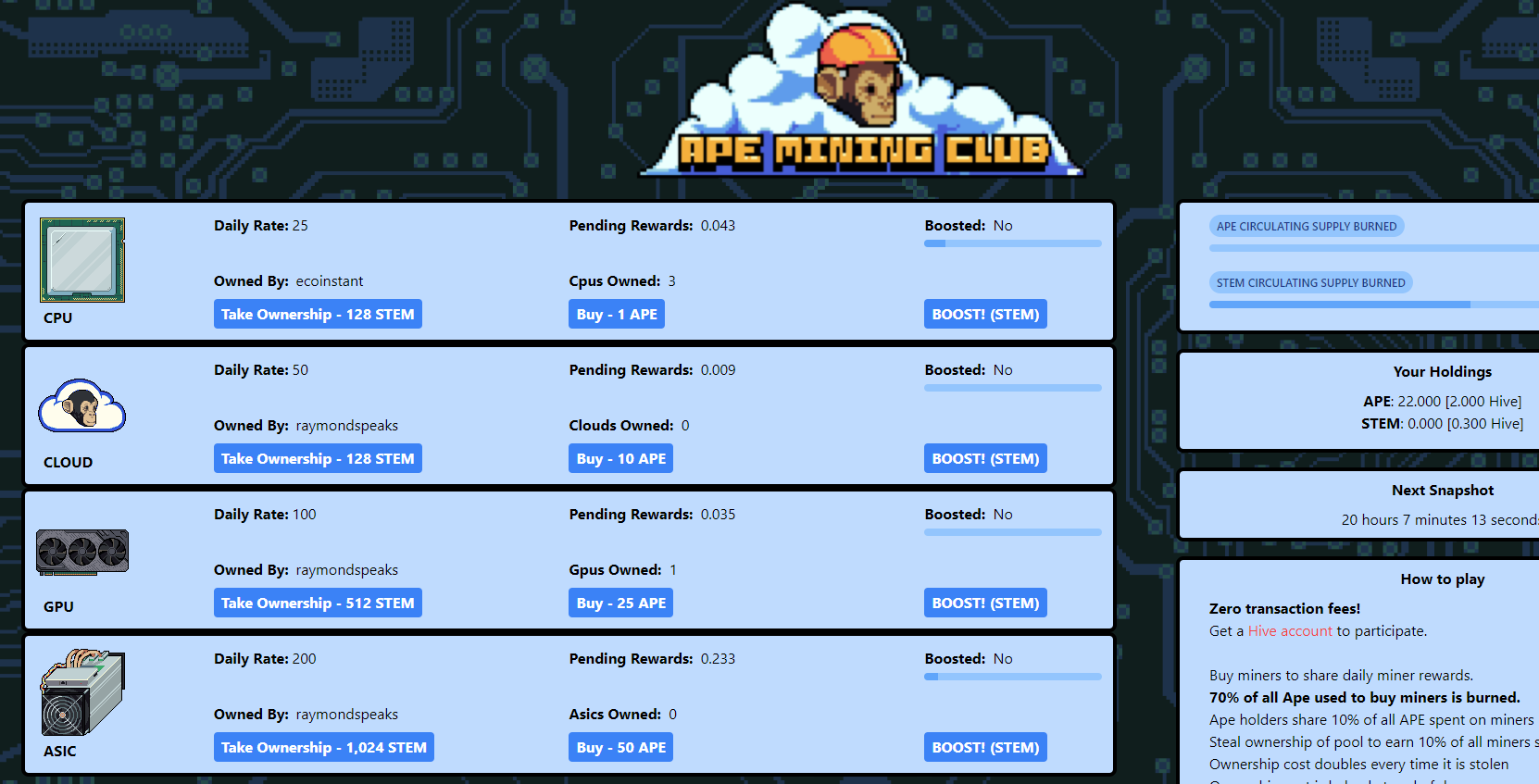 ---
Posted via proofofbrain.io
---
---