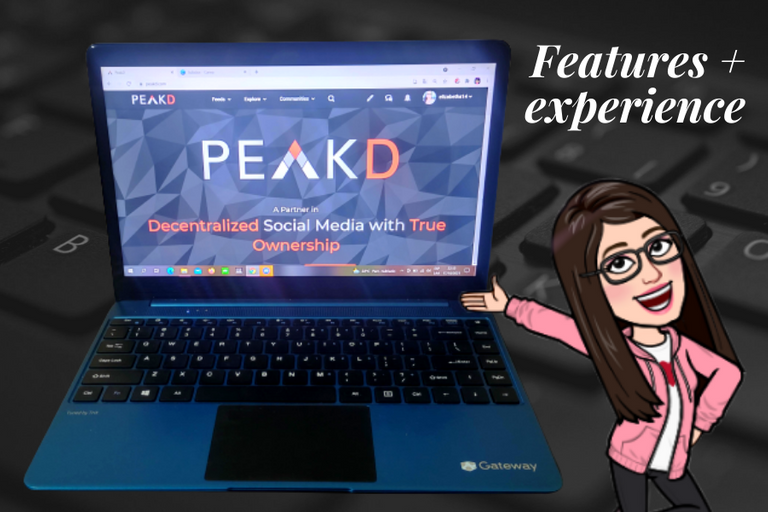 ---
¡Hola, Chicos!
Bueno, lo prometido en deuda y como en el Unboxing de mi laptop nueva no les hablé sobre ella, sus características y mi experiencia, hoy quiero compartir parte de esta historia también con ustedes.
Aquí en Ecuador todo lo referente a aparatos eléctricos es más costoso, por temas de importación, aduanas, impuestos y todo eso que suma y suma valor a los equipos que queremos adquirir, es por ello que muchos que ya saben cuanto me costó se sorprenden con el precio y quizás tu también lo hagas.
Hi Guys!
Well, as promised, and as in the Unboxing of my laptop new I didn't tell you about it, its features and my experience, today I want to share part of this story with you too.
Here in Ecuador everything related to electrical appliances is more expensive, because of import issues, customs, taxes and all that that adds and adds value to the equipment that we want to acquire, which is why many who already know how much it cost me are surprised with the price and maybe you will be too.
---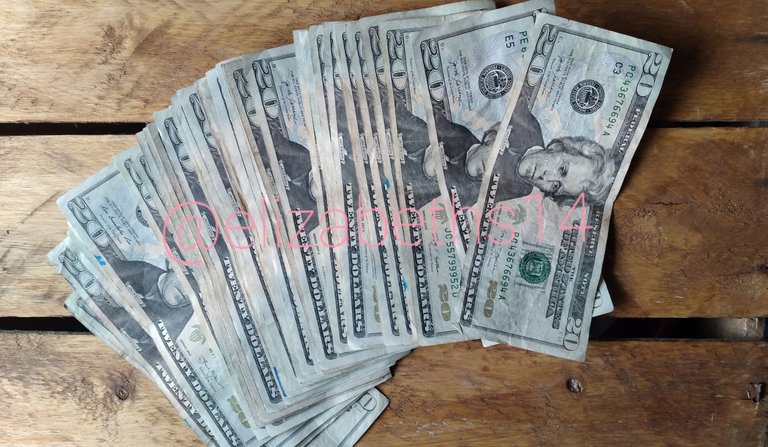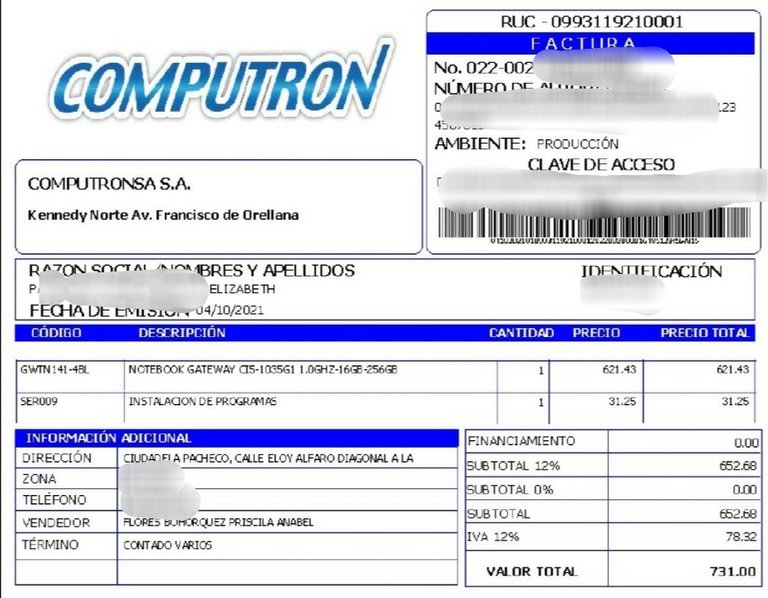 ---
La laptop me costó $696 y el precio total que pagué fue de $731, por que extra compré algo.
The laptop cost me $696 and the total price I paid was $731, because I bought extra.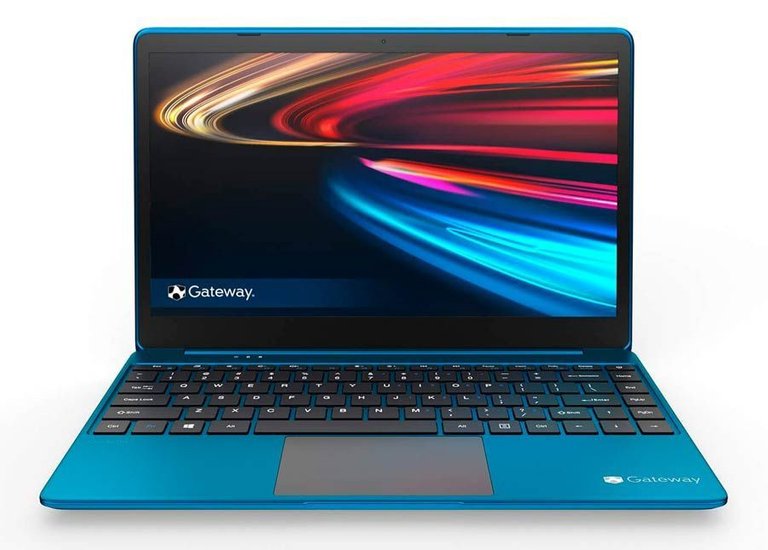 Fuente|Source
Es una Gateway Tuned THX, con un azul como turquesa bellísimo. Sus características o especificaciones, son las siguientes:
Tiene una Pantalla de 14.1", algo pequeña, pero mucho más grande que la de mi teléfono y además es Full HD de 1920 x 1080 pixels. Les digo que los videos se ven muy bien, al menos si son grabados en buena calidad, como unos que hemos visto mi esposo y yo en YouTube. También se ven muy bien los gráficos de las películas.
Tiene un procesador Intel Ci5 y sé que muchos esperaban un i7 pero esto es lo que hay y malo no creo que sea jeje. En cuanto a su memoria, la ram es de 16GB (que fue algo que nos gustó cuando la vimos @josecarrerag y yo en la página) y su disco duro es de estado sólido de 256GB.
La Cámara es de 0.9MP, mala, muy mala jajaja, peeo que se puede hacer. El Sistema Operativo es Windows 10, además tiene para conexión WiFi, Bluetooth, micrófono incorporado, parlantes que no suenan muy duro, entradas USB y 1 USB tipo C, como la mayoría de las laptops.
It is a Gateway Tuned THX, with a beautiful turquoise blue colour. Its features, or specifications, are as follows:
It has a 14.1" screen, a little small, but much bigger than my phone and it's also Full HD 1920 x 1080 pixels. I can tell you that the videos look very good, at least if they are recorded in good quality, like some that my husband and I have seen on YouTube. Movie graphics also look very good.
It has an Intel Ci5 processor and I know that many were expecting an i7 but this is what you get and I don't think it's bad hehe. As for its memory, the ram is 16GB (which was something we liked when we saw it @josecarrerag and I on the page) and its hard drive is a 256GB solid state.
The camera is 0.9MP, bad, very bad hahaha, but what can you do. The OS is Windows 10, it also has WiFi, Bluetooth, built-in microphone, speakers that don't sound very loud, USB inputs and 1 USB type C, like most laptops.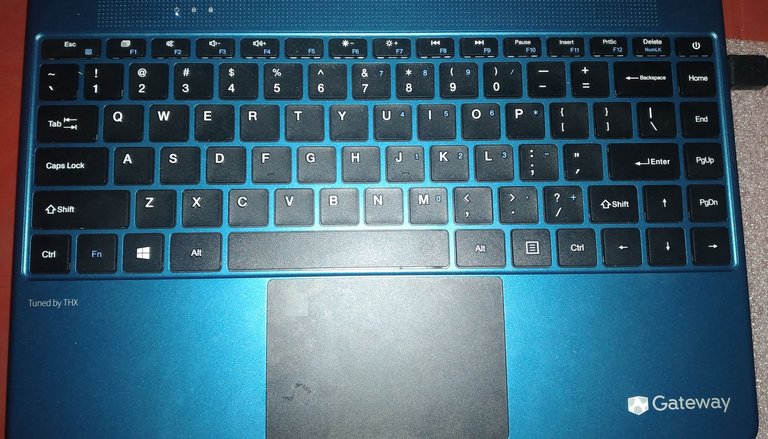 Lo que no tiene es entrada para DVD, pero nadie usa eso en estos tiempos ¿o sí?, trae el teclado sin ñ por ser un teclado ingles, pero en las opción internas de la laptop le puse el teclado español latino y ya tengo la "ñ" solo que me cambió todos los demás símbolos de lugar.
Cuando la estaba comprando, me dijeron que la batería duraba 10 horas, peeo cabe destacar que dura mucho menos en uso, imagino que las 10 horas, es cuando está en modo de reposo. Lo bueno es que carga rápido a mi parecer.
What it doesn't have is a DVD input, but nobody uses that these days, do they? It has a keyboard without ñ because it is an English keyboard, but in the internal options of the laptop I put the Latin Spanish keyboard and I already have the "ñ", only that it changed all the other symbols in place.
When I was buying it, I was told that the battery lasted 10 hours, but it is worth noting that it lasts much less in use, I imagine that the 10 hours is when it is in sleep mode. The good thing is that it charges fast in my opinion.
---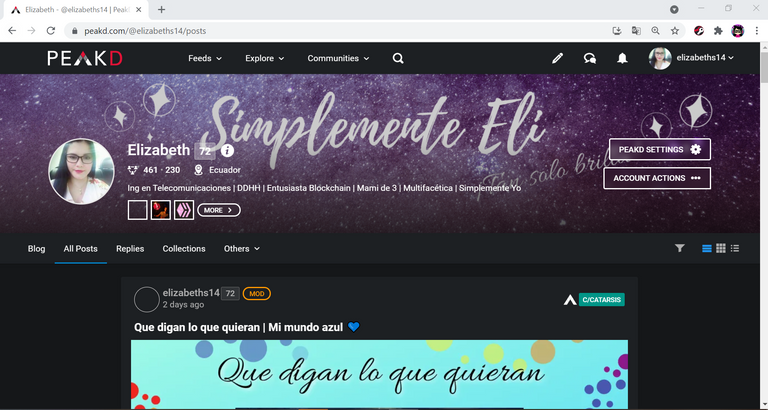 ¿Mi experiencia usándola?
Debo confesar que me pasé varios minutos buscando como poner el @ (arroba), súper chistoso pero tenía cuatro años sin tocar una computadora, uno olvida y pierde la práctica, hasta que le dijeron: Alt + Q, me salvaron la vida jajaja. Ahora si puedo etiquetar a las personas.
Hive se ve mucho más bello de lo que es en una computadora. Que facilidad, hay opciones que no podía ver desde el teléfono y ¡wow! Puedes buscar tus publicaciones por etiquetas, las cuales te salen a un lado como sugerencia de las más usadas.
My experience using it?
I must confess that I spent several minutes looking for how to put the @ (at), super funny but I had four years without touching a computer, one forgets and loses practice, until they said: Alt + Q, they saved my life hahaha. Now I can tag people.
Hive, looks much more beautiful than it is on a computer. It's so easy, there are options that I couldn't see from my phone and wow! You can search for your posts by tags, which come up on the side as a suggestion of the most used.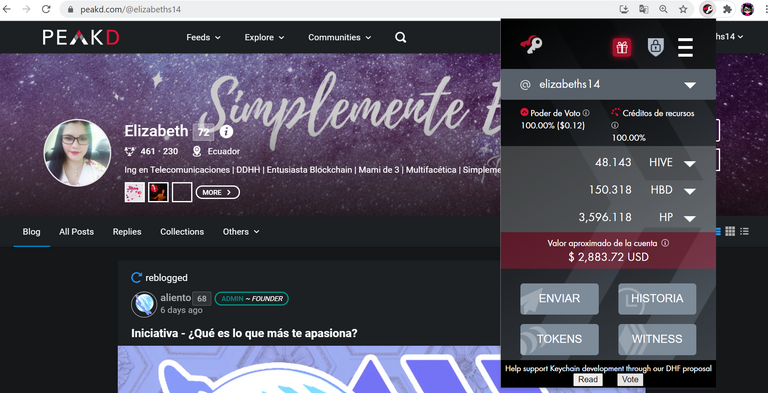 Instalé Keychain y es lo máximo, que fácil es hacer las transacciones y dar tips, en el teléfono debía ir uno a uno y en cada uno copiar y pegar mi key activa, cuidado de no ponerla en el memo 😅
La gente que hace comunidad en discord se ve mucho más bonita. ¡Que guapos! En una actividad llamada "Promociónate" donde los vi, me gustó ver sus avatares mucho más grandecitos. Ha sido genial poder ver todo desde la laptop.
Aún me estoy adaptando, la primera vez que escribí parecía una señora mayor, iba a paso de vencedores (súper lento) y ubicando las teclas, pero ya escribo mucho más rápido y sigo aprendiendo día a día.
I installed Keychain, thanks to the help of @eddiespino and it's the best, how easy it is to make transactions and give tips, on the phone I had to go one by one and in each one copy and paste my active key, careful not to put it in the memo 😅
People who do community on discord look so much prettier, so cute! In an activity called "Promote Yourself" where I saw them, I liked seeing their much bigger avatars. It's been great to be able to see everything from the laptop.
I'm still adapting, the first time I typed I looked like an old lady, I was typing at a very slow pace, but I'm typing much faster and I'm still learning day by day.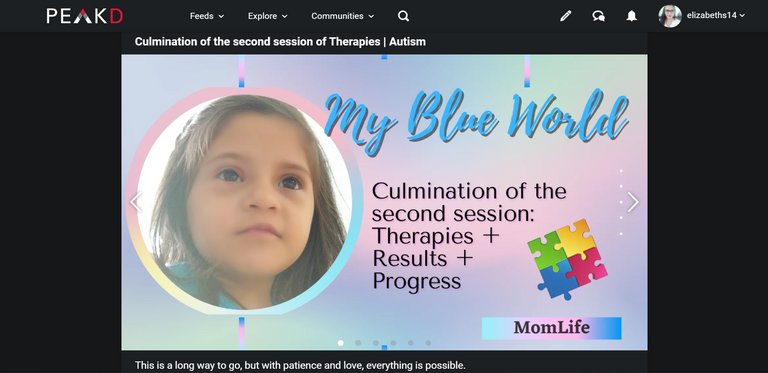 Ya hice mi primera publicación desde la laptop y fue rudo, sobretodo por que no sabía como poner estOS símboloS (> <), los de mayor qué y menor qué, ya que como les dije le cambié las opciones al teclado que es en inglés pero funciona como español latino.
Para los que tienen equipos viejos y poseen la posibilidad de actualizarlos ¡háganlo! Y para aquellos que teniendo una computadora que funciona así no sea la mejor, valoren lo que tienen, ya que muchos están como estuve yo, publicando todo desde un teléfono. En mi caso no solo era publicar, era curar, comentar, hacer reportes, moderar comunidades y creo que cuando quieres todo es posible.
¡Si tienes un sueño, busca los medios necesarios, reales y honestos para lograrlos, pero nunca te rindas!
I already made my first post from the laptop and it was hard, especially because I didn't know how to put these symbols (> <), the greater what and lesser what, because as I told you I changed the options to the keyboard which is in English but it works as Spanish Latin.
For those of you who have old computers and have the possibility to update them, do it! And for those of you who have a computer that works even if it's not the best, value what you have, because many of you are like me, publishing everything from a phone. In my case it was not only publishing, it was curating, commenting, reporting, moderating communities and I believe that when you want everything is possible.
If you have a dream, look for the necessary, real and honest means to achieve them, but never give up!.
---

Imágenes de mi propiedad a excepción de la que tiene su fuente, imágen principal editada en canva. Fuente de características, en mi laptop y en Computron.
Images of my property except for the one with its source, main image edited in canva. Feature font, on my laptop and on Computron