DS-Tech Media Progress, Plans, and Investment: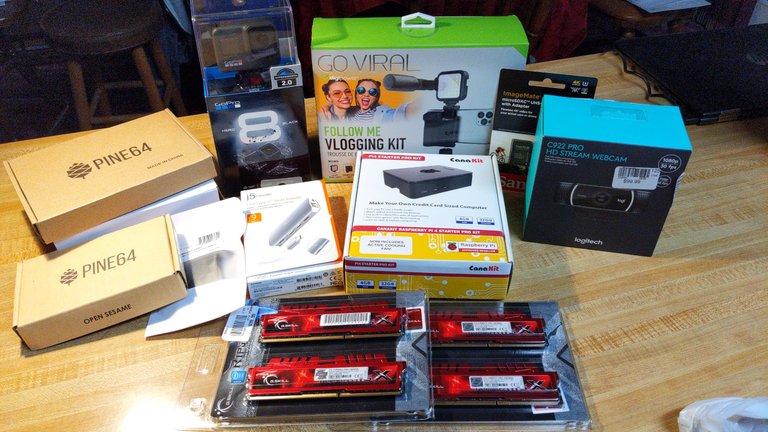 2020 was a tough year for me like I'm sure it was for all of you, but I still managed to produce more content than 2019.
There was the pandemic, and the loss of my Grandfather.
Rest in peace, Gordon Schultz.
I owe you so much, and can't tell the world enough how much you were a constant source of love and support in my life.
You truly were, The World's Greatest Pop
Slowly, but surely...
The DS-Tech Media brand continues to grow. I'm currently working on getting out The Guide to Producing/Recording Music & Audio With Linux: Part III.
I've begun recording & editing, but it's still a long way to go.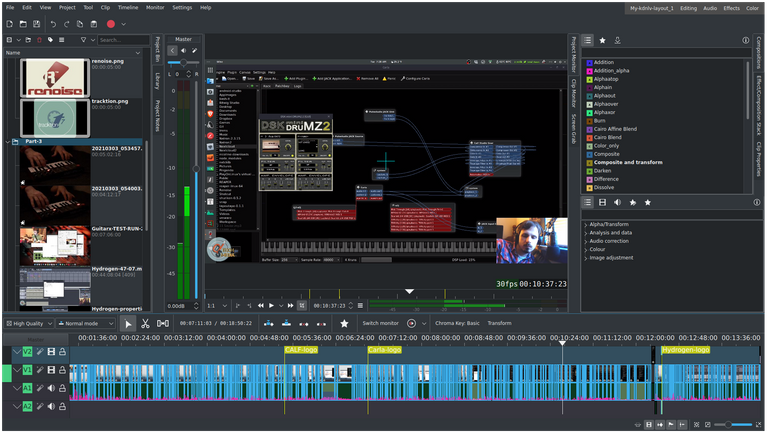 I'll also be publishing a written PDF/Document guide to compliment the video series right here on Hive. It will includs more information and images along with my notes and links to all of the important resources for Linux audio production all in an organized/edited document.
Investing In The Future:
I've been purchasing lots of new hardware and equipment.
The main thing will be a new computer capable of rendering all of my video, and playing games, livestreaming, and recording.
Because I cannot currently purchase a GPU I'm holding off on building the new system.
But I did purchase double the amount of RAM I currently have in this computer because large projects like the Audio/Music Guide nearly max out my current memory when I'm working in Kdenlive.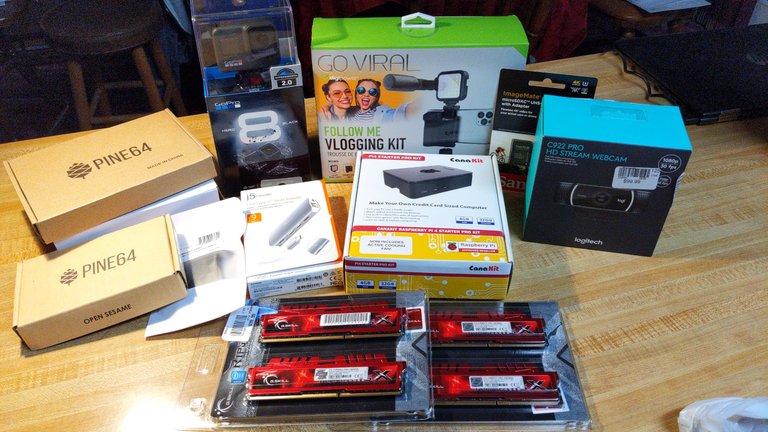 The Total List:
32GB of DDR3 memory
A 2nd Logitech C922-Pro webcam
GoPro Hero 8 Black
Go-Viral phone blogging kit
USB-C 9 in 1 multi-adapter USB Hub
Canakit RaspberryPi 4
Pine64 RockPro-64
Also got a new charger for my Dell Precision m4700 laptop which adds a lot of flexibility.
So now I have 2 C922's for recording, and possibly the GoPro as well.
I plan to do a video about using the GoPro with Linux too.
Several items give me more capability using my cell phone.
And of course the Pine64 & RaspberryPi 4 single-board computers are going to be for future videos.
The Next Goal: Build a New Studio
The final milestone goal will be to build a real studio for producing.
I currently just record in my bedroom from my bed hence why I'm always lounging in my videos.
I have an empty room that's ideal for building the studio, and I plan to run a new Ethernet line to my switches as well as get a new desk, and the computer to put on that desk.
I also plan on getting a new dedicated VMware ESXi host up and running for my VM's, and general home lab work.
Thank you Hive & Steemit for all your support!
And if you want to support me the best way is to subscribe to one of my video platforms, and various social media accounts.
And share my content to your social media circles if you could.
All of my content/social platforms can be found on my Link Tree.
Thank you for reading,
Jay @dstech