This is a visual archive of my FaceBook page "DRutter", which I can no longer access after being banned and deplatformed last year.
The page is currently drifting, and will disappear completely at some point. This will then be the only record of the metadata, like comments. Shame on FaceBook for banning content that doesn't fit the official (bogus) narrative on topics like cannabis legalization, activism, and liberty.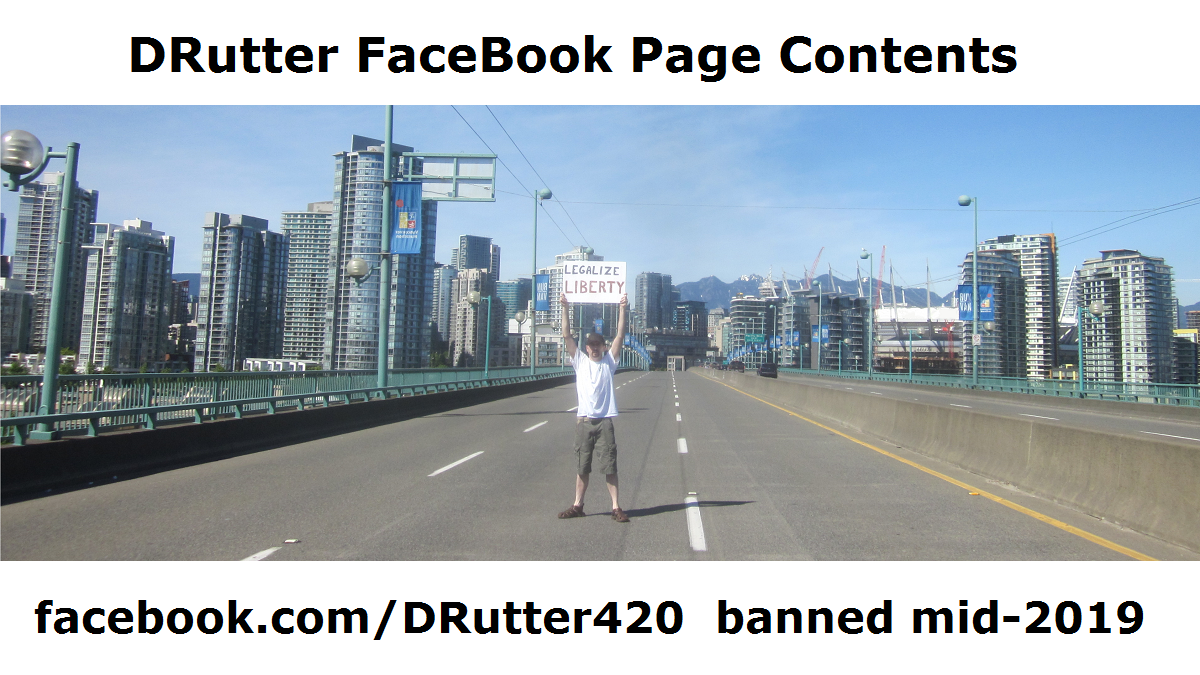 ---
---
Choose platform to view video (25 minutes):
---
---
I was censored, in part, for speaking out against censorship. Putting this up on multiple platforms is my way of partially striking back. This knowledge needs to be available to the people.
DRutter