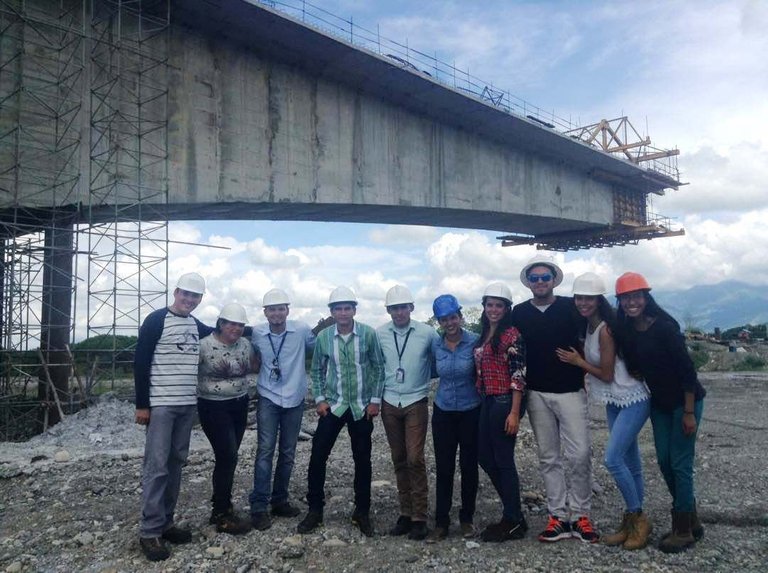 !Hola amigos de HIVE!
I hope you have a great start of the week and all your goals are met, today I am pleased to write for the first time in this community, my name is Doris and I am a student of the last semester of Civil Engineering, I want to share with you my experience during the field visit to the construction of the Second Bridge over the Chama River, which is located in El Vigia, Merida State, Venezuela.
Espero tengan un gran comienzo de semana y todas sus metas sean cumplidas, hoy tengo el agrado de escribir por primera vez en esta comunidad, mi nombre es Doris y soy estudiante del último semestre de Ingeniería Civil,quiero compartir con ustedes mi experiencia, durante la visita de campo a la Construcción del Segundo Puente sobre el Río Chama, el cual se encuentra ubicado en el Vigía, Estado Mérida Venezuela.
This large-scale work will improve the transportation of heavy vehicles, taking into account that Merida distributes agricultural products to the whole country, and will also improve the transportation from this entity to the neighboring states of Tachira and Zulia, the work began in 2013 and its construction is based on the method of successive cantilevered by building post-tensioned voussoirs, having a length of 528 meters long, 200 meters of light between the pillars and a total width of 24 meters, for this is required the pouring of more than 25. 000 cubic meters of concrete, more than 3,000 tons of steel and approximately 25,000 tons of asphalt.
Esta obra de gran envergadura mejorara el transporte de vehículos pesados tomando en cuenta que Mérida distribuye productos agrícolas a todo el país, además mejorara el traslado desde esta entidad a los Estados Vecinos, Tachira y Zulia, la obra comenzó en el año 2013 y su construcción esta basada en el método de volados sucesivos mediante la construcción de dovelas post tensadas, teniendo una longitud de 528 mts de largo, 200 mts de luz entre los pilares y un ancho total de 24 metros, para esto se requiere el vaciado de más de 25.000 metros cúbicos de concreto, más de 3.000 toneladas de acero y aproximadamente 25.000 toneladas de asfalto.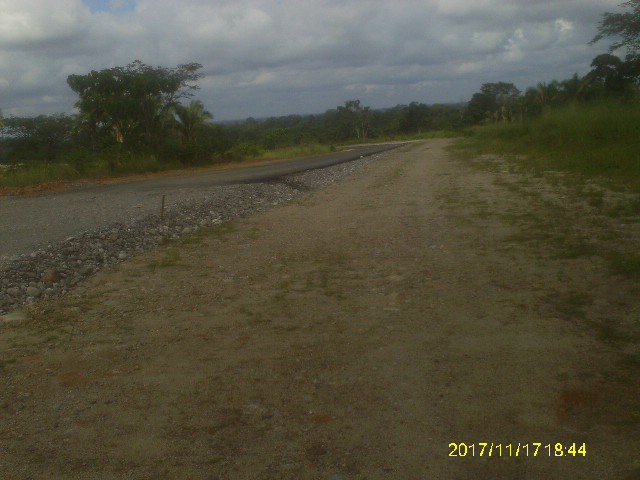 The field visit was given as a final semester activity, of the subject Vías II, in 2017, we gave a guided tour throughout the work, which had for the moment an advance of approximately 60% progress, the tour began observing the beginning of the paved as shown in the previous photo, then we walked to one of the sections of the bridge that was in execution at the time, in the following photographs we can see the beams built of reinforced concrete, part of the slab of the board, you can see the transverse and longitudinal reinforcement steel used. This section will be connected with the others by the method of successive cantilevers.
La visita de campo se dio como actividad final de semestre, de la materia Vías II, en el 2017, dimos un recorrido guiado por toda la obra, la cual tenia para el momento un avance de aproximadamente un 60% de avance,el recorrido comenzó observando el inicio del pavimentado como se muestra en la foto anterior, después caminamos hasta uno de los tramos del puente que se encontraba en ejecución en el momento, en las siguientes fotografías podemos observar las vigas construidas de concreto armado, parte de la losa del tablero, se puede observar el acero de refuerzo transversal y longitudinal utilizado. Este tramo será conectado con los demás mediante el método de volados sucesivos.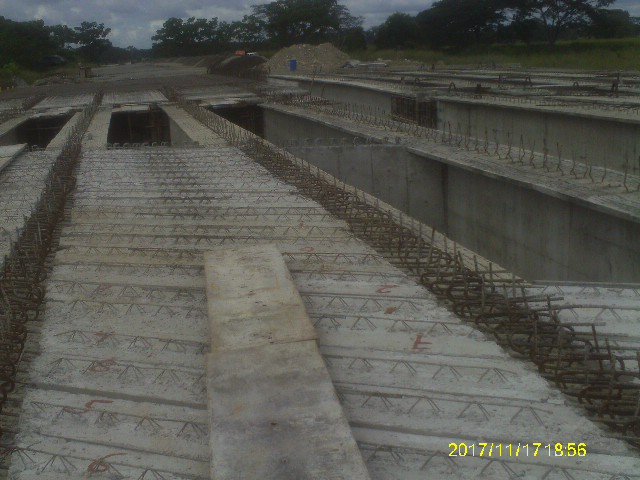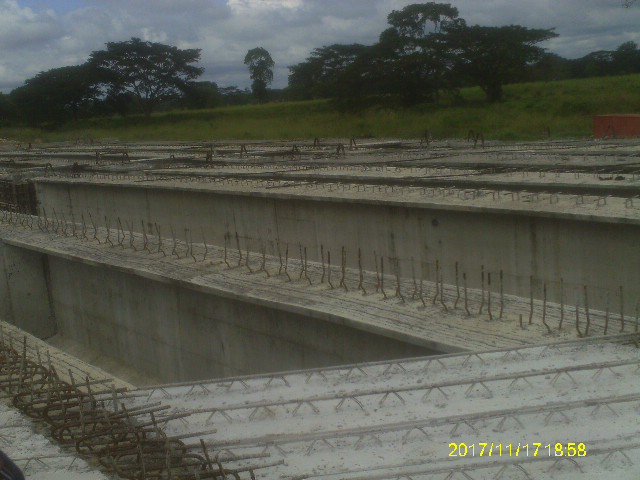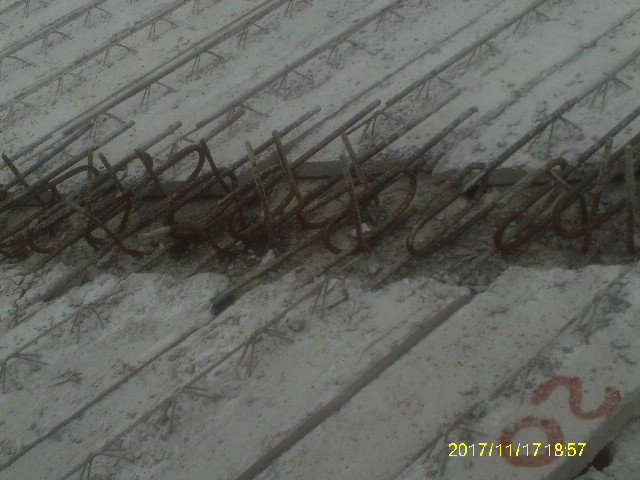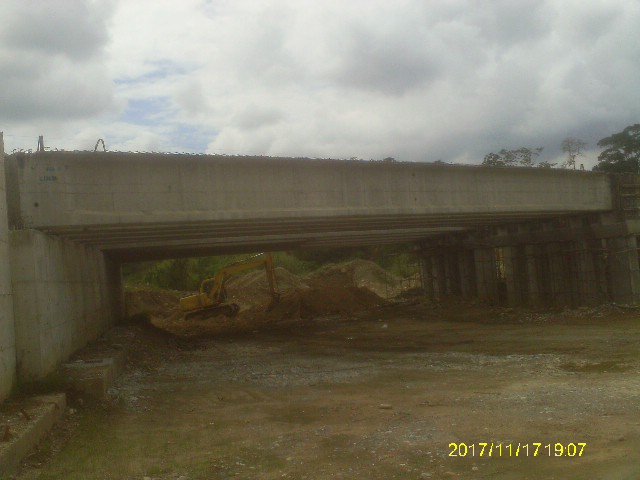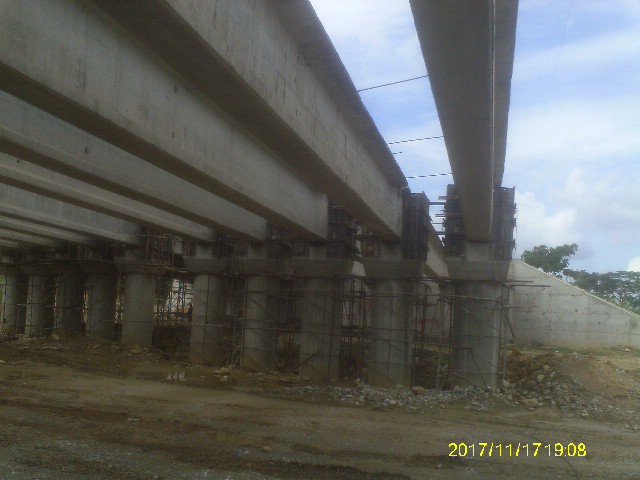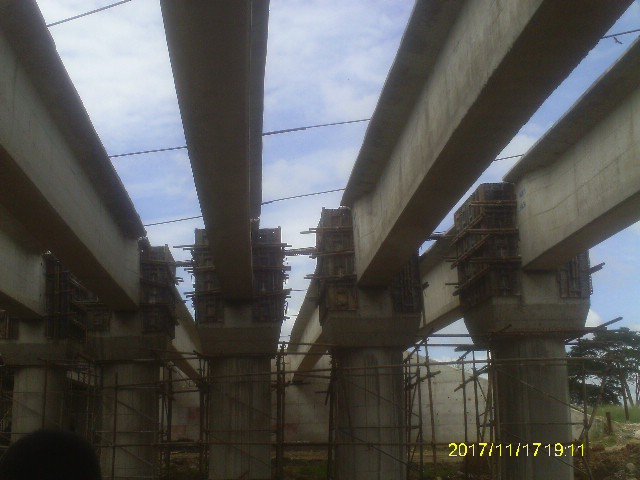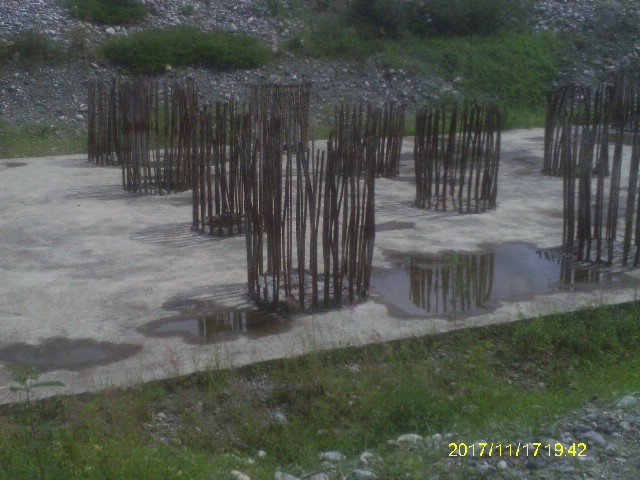 The construction methodology of the superstructure of this bridge is by means of a system of carriages for the construction of segments by means of successive cantilevers, a construction system widely used in long span bridges like this one, in the following photograph we can see a section of the bridge or segment.
La metodología de construcción de la superestructura de este puente es mediante un sistema de carros de avance para la construcción de dovelas mediante volados sucesivos, un sistema de construcción muy usado en puentes de grandes luces como este, en la siguiente fotografía podemos observar una sección del puente o dovela.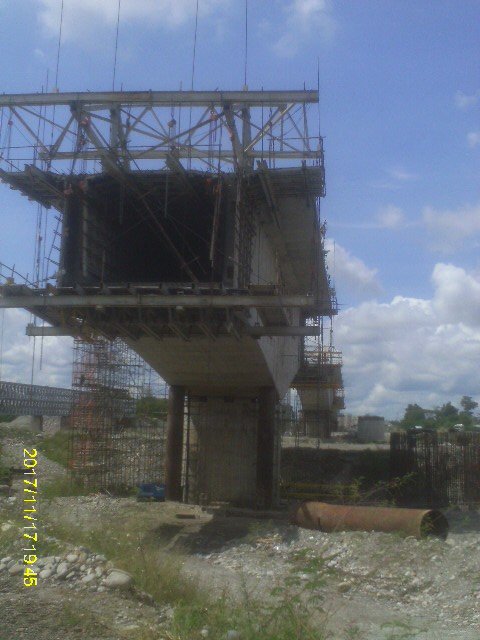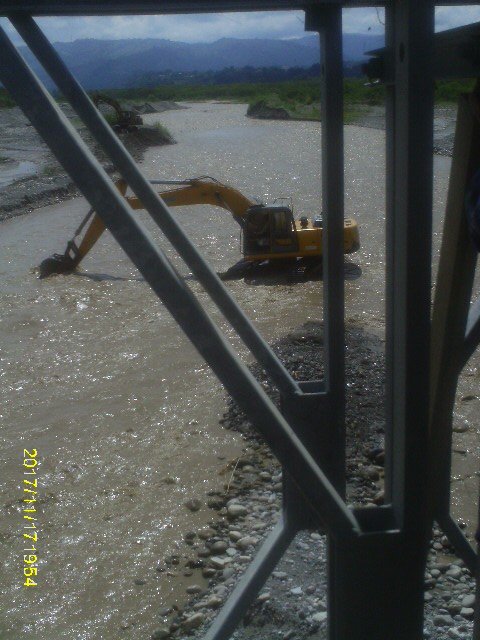 The construction process of this bridge first involved the preliminary works, such as soil studies, topography, stakeout, piles, footings and then columns or piles of reinforced concrete of 280 kg/cm2 of resistance with dimensions of 7m by 4 m with steel rods of 1" and 5/8" and 1/2" straps were built, Then, at the top or pile head, a strip of the bridge was built in order to be able to assemble the carriages required for the construction of the segments of the superstructure, this area is called the overbrace. In the following picture we can see one of the roller units.
El proceso constructivo de este puente, conllevo primero a la realización de las obras preliminares, como estudios de suelo, topografía, replanteo, se construyeron los pilotes, las zapatas y posteriormente las columnas o pilas de concreto reforzado de 280 kg/cm2 de resistencia con dimensiones de 7m por 4 m con cabillas de acero de 1" y 5/8" y zunchos de 1/2", después en la parte superior o cabeza de pila se construyo una franja del puente necesaria para poder realizar el montaje de los carros de avance requeridos para la construcción de las dovelas de la superestructura, esta zona se le llama sobrecimbra. En la siguiente fotografia podemos observar uno de los carros de avance
The maneuver that is carried out with these carriages is very interesting and delicate, a mistake can cost a lot of money and puts at risk the structure and the lives of its workers, these as we can see in the photograph have a metal structure that moves through a system of hydraulic jacks on the area or stage of bridge already built, this is anchored in the voussoir allowing to build the bridge simultaneously to the sides, as we will see in the following photographs, until you reach a point where the two ends will be joined.
La maniobra que se realiza con estos carros de avance es muy interesante y delicada, un error puede costar mucho dinero y pone en riesgo la estructura y la vida de sus trabajadores, estos como podemos ver en la fotografía poseen una estructura metálica que se desplaza mediante un sistema de gatos hidráulicos sobre la zona o etapa de puente ya construida, este se ancla en la dovela permitiendo construir el puente simultáneamente hacia los lados, como veremos en las siguientes fotografías,hasta llegar a un punto en que se unirán los dos extremos.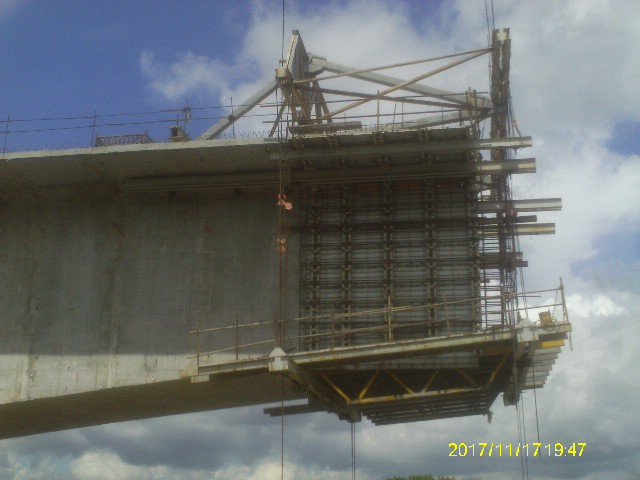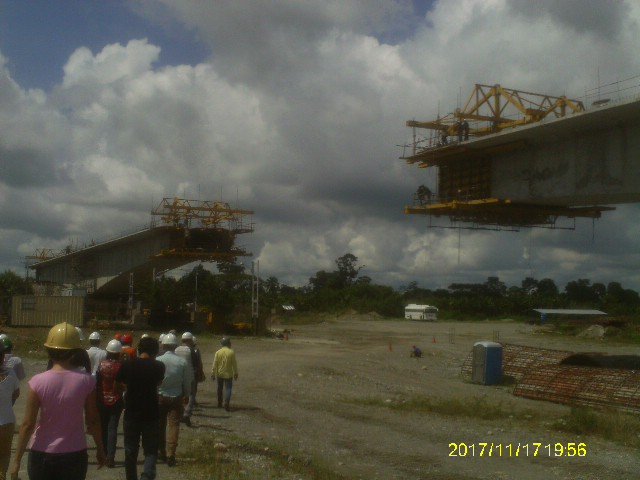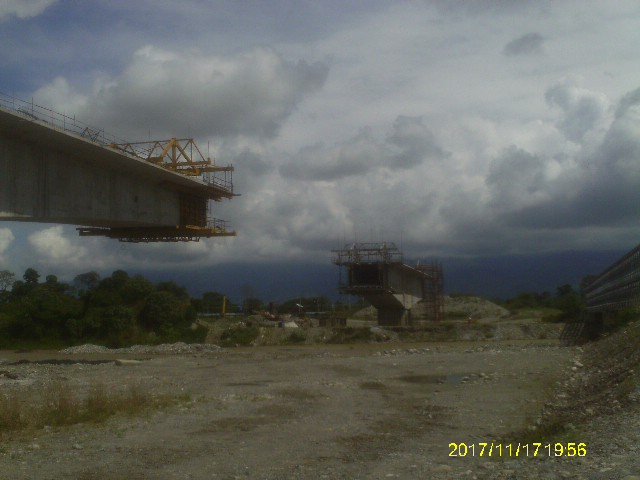 We had the opportunity to climb onto the already built bridge deck and get a better look at the construction process and the arrangement of the steels. We also observed the structure inside the hollow segmental section.
Tuvimos la oportunidad de subir al tablero del puente ya construido y observar mejor el proceso constructivo y la disposición de los aceros. También observamos la estructura dentro de la sección hueca de la dovela.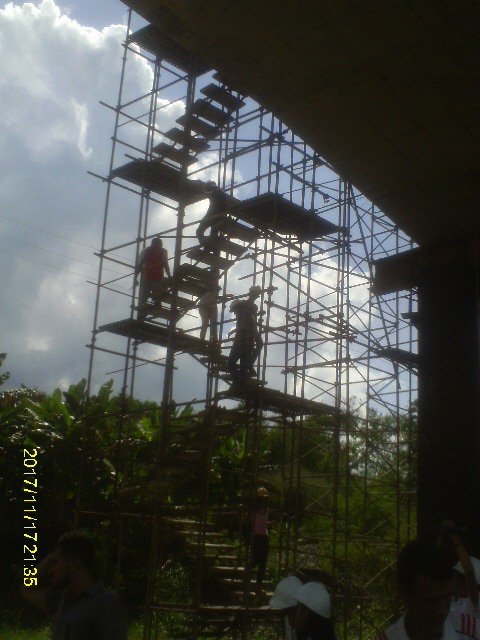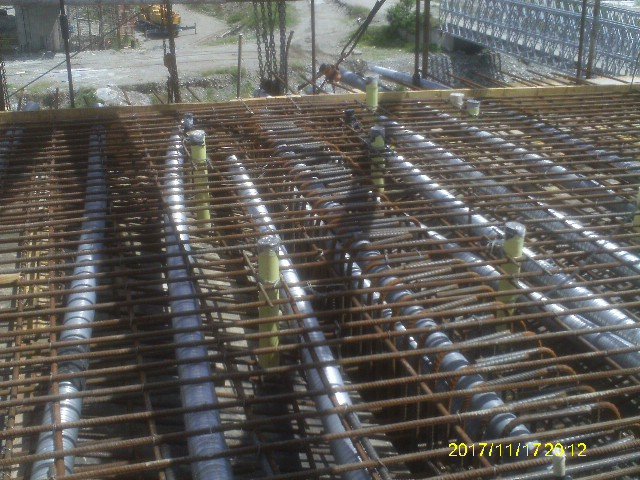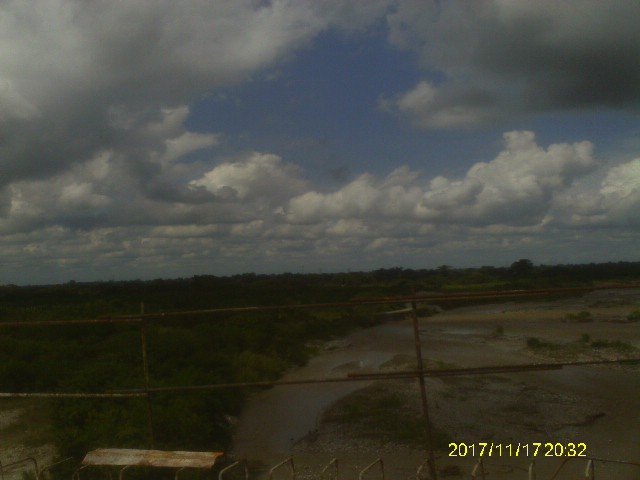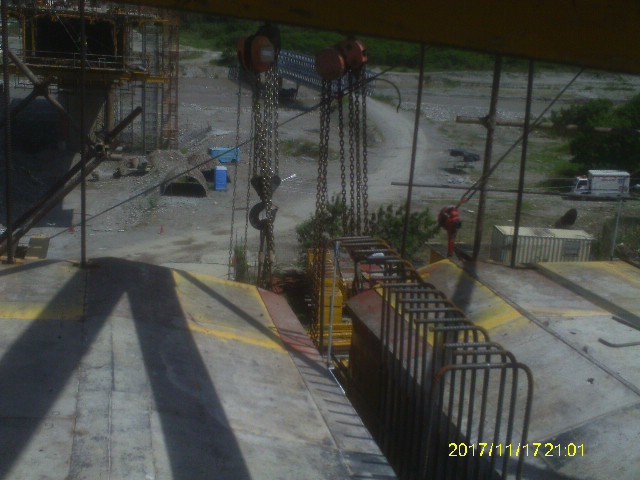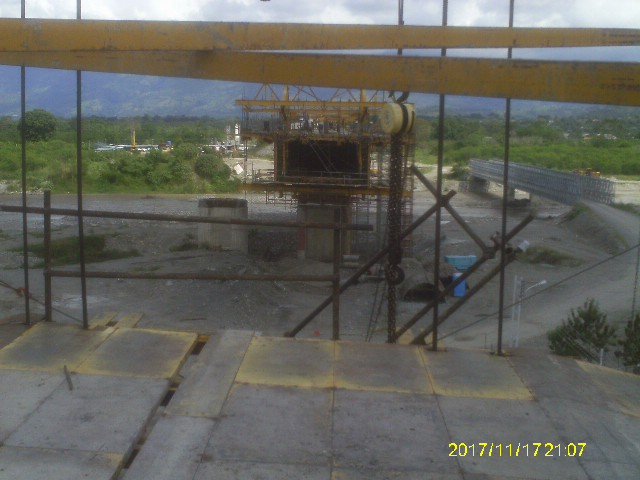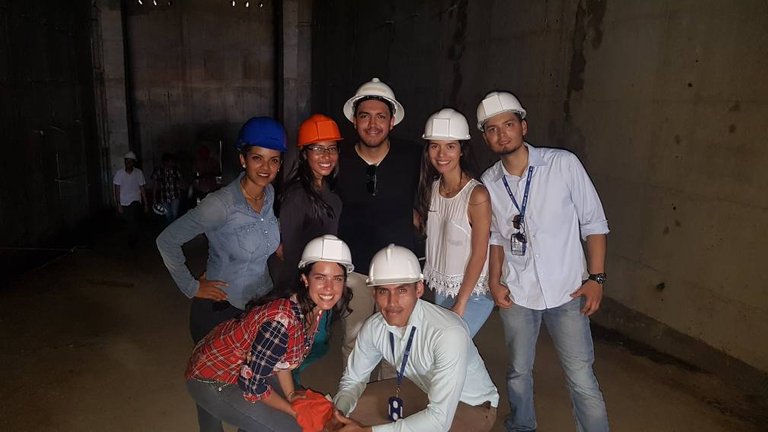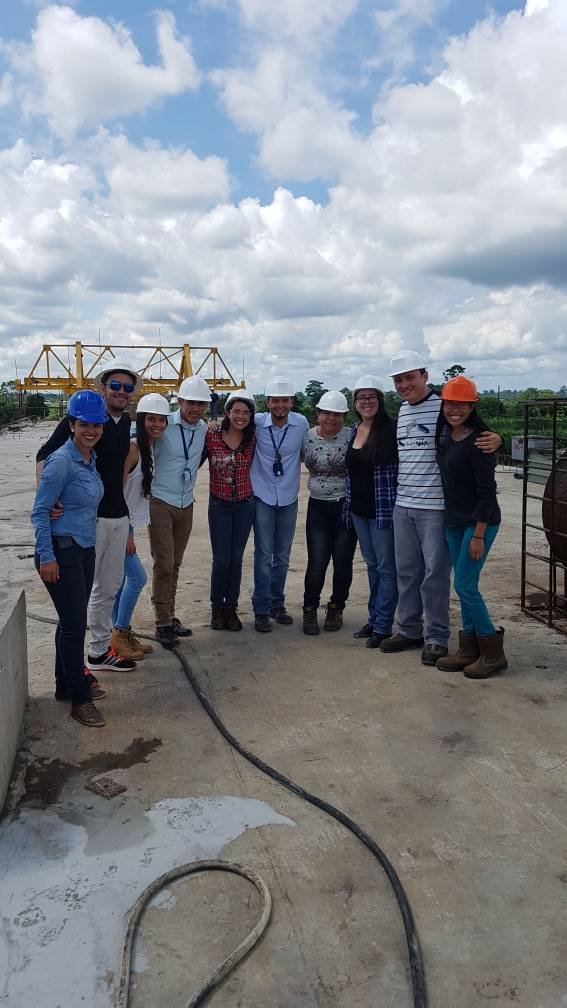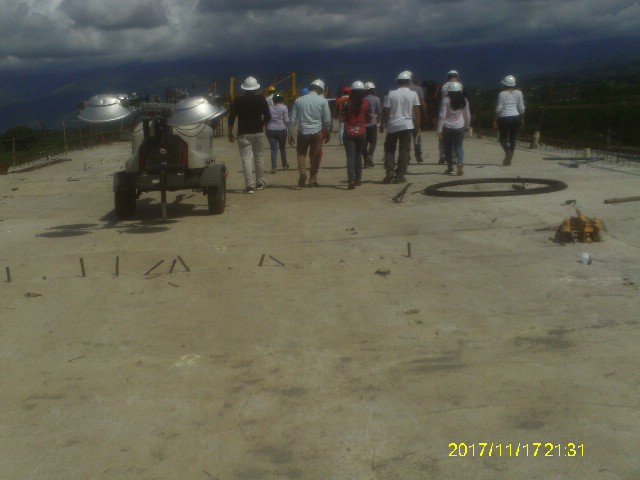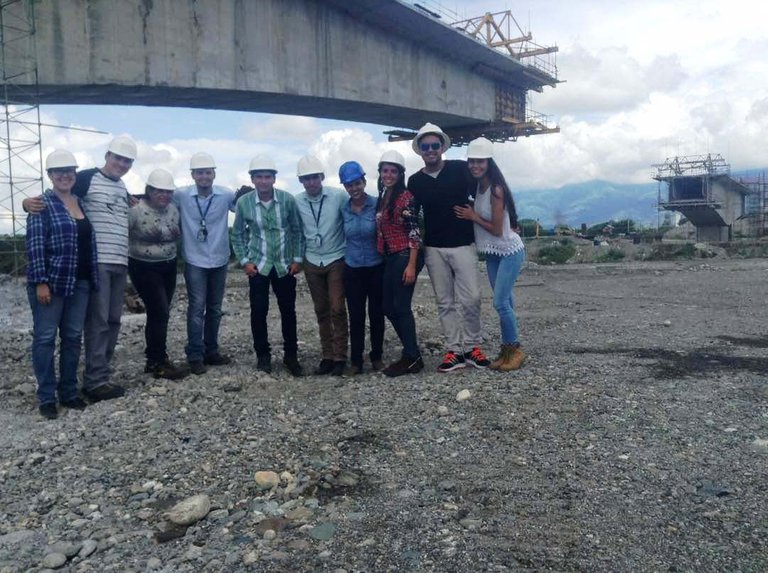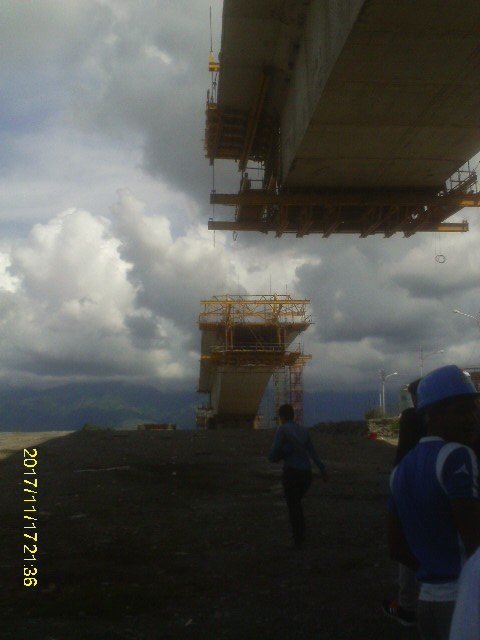 We also observed some of the machinery used to perform quality control of materials such as checking the flexural strength of steel.
También observamos algunas de las maquinarias utilizadas para realizar el control de calidad de los materiales como chequear la resistencia a la flexión del acero.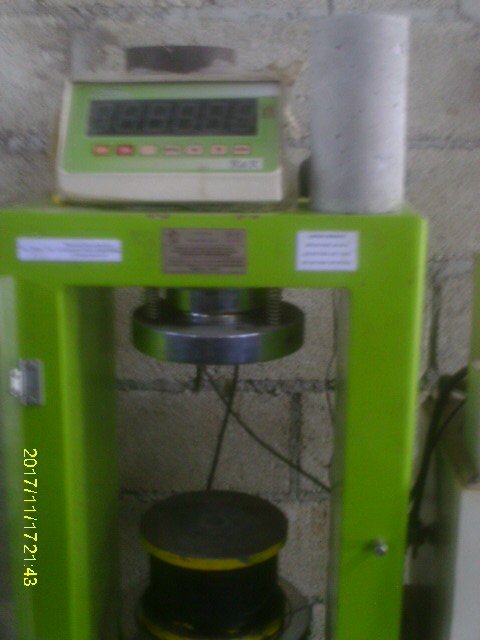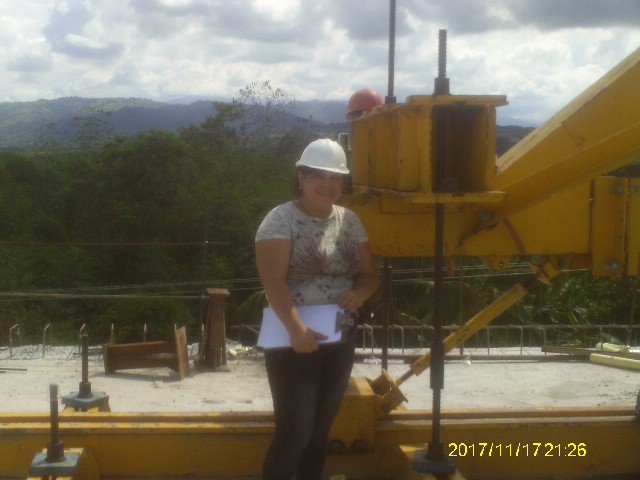 For me it was an enriching experience to learn about this interesting construction method, thus consolidating everything I learned in class, I hope to visit this work again to learn about its current state.
Para mi fue una experiencia enriquecedora conocer este interesante método constructivo, de esta forma consolidar todo lo aprendido en clases, espero volver a visitar esta obra nuevamente para conocer su estado actual.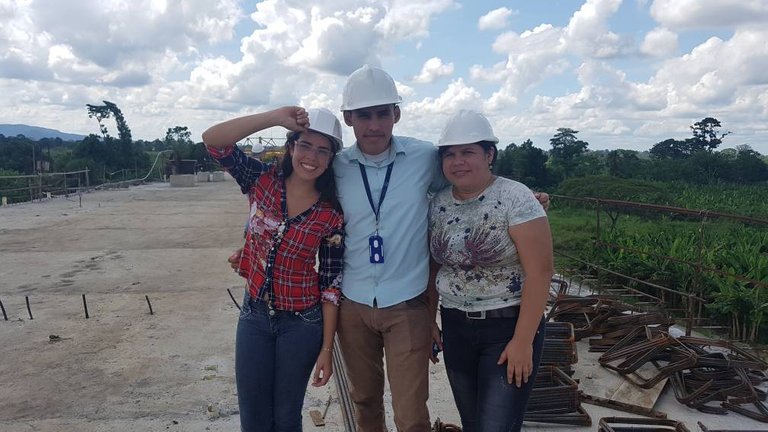 All photographs are my own, some were published in social networks, I relied on the information provided by my professor and obtained during the visit. I would also like to dedicate this publication to the memory of a good friend Ender Sativa, with whom I had the joy of sharing this experience and to whom unfortunately the Covid won the battle.
Todas las fotografías son de mi propiedad algunas fueron publicadas en redes sociales, me apoye en la información suministrada por mi profesor y obtenida durante la visita. También quisiera dedicar esta publicación a la memoria de un buen amigo el Ing. Ender Sativa, con quien tuve la dicha de compartir esta experiencia y a quien lamentablemente el Covid le gano la batalla.

Mi idioma es el español por tanto uso el traductor DeepL, en su versión gratuita

language is Spanish so I use the translator DeepL, in its free version.