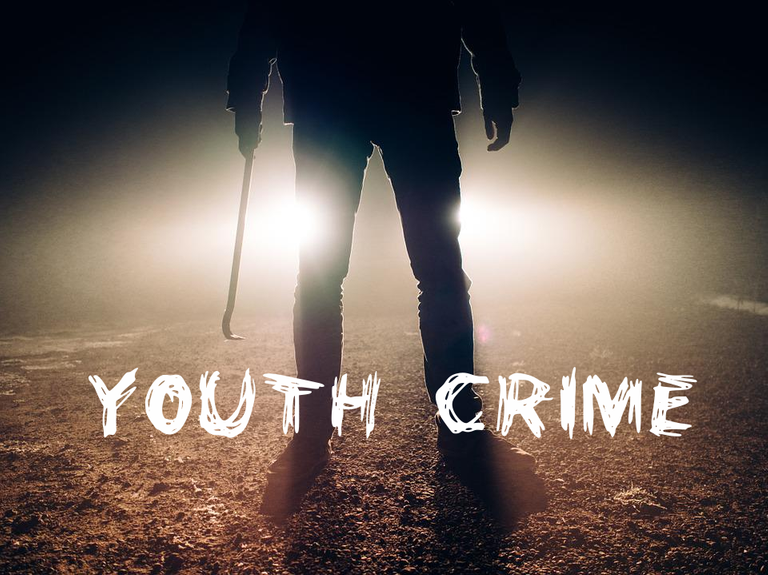 IMAGE BY REPUBLICA FROM PIXABAY

WHAT IS A PROPER DEFINITION OF CRIME?
Crime is usually defined by law. The law itself can be flawed or needs improvement. The colonization of black people was once legal. Providing shelter and protection to Jewish was illegal. WEED is legal in some parts of the world while strictly illegal in other parts. The same can be said about crypto. Law is not above all. It is dependent on us meaning the dependence on morals and ethics. The ethics and morals themselves can be different from person to person. There is no universal LAW(although religion and United organizations claim it anything that is not in practice and successful currently can't be a universal LAW) thus there is not a universal list of crimes too.

WHAT MOTIVATE PEOPLE TO DO A CRIME?
ADVENTURE:
The younger generation tries to do something new to stand out. When the cigarettes were new it was advertised as independent women's product. Unfortunately, as always, some got into the psychological trap (example of advertisement effects only). Same as this crime is catching an adventurous vibe and considered something cool especially mobile snatching at gunpoint. Tik Tok trends can be seen as an example of how youth can follow anything to be better than others in their imagination. Mant criminals' activities are a result of youth just being "ADVENTUROUS".
---
LACK OF FAITH IN LAW:
Some of the times crimes happened because we lose out faith in the law. The recent incidents are the Farmer rally in India, the Canadian rally of Truck drivers, Pakistani vote of no confidence. Crime is controlled by the government and makes politics that we call law. What if something is wrong with the law itself? Anyone who challenges the law can easily end up being called a criminal. The crime itself is not always bad and it depends on perspective. Let's take the example of Robinhood. To some Robinhood is a HERO, to some, he is a criminal. Maybe some of us are making efforts on hive to avoid taxes legally but why even have a tax rate above 50%? Yes, in some places tax is above 50%.
---
MENTAL HEALTH:
Mental health is vital to understanding crime. When we were kids somewhere in life we might have stolen money from our home. Some kids told us that it's normal and they do it too. The problem is a wrong start in life-related to crime, punishment is not a solution but with dialogue, we can correct this mindset in the early stages. "HOME SWEET HOME", and "MY PARENTS CAN NEVER BE WRONG" are overrated statements. Stress is one of the reasons for crime. A toxic environment can because by stress. The home environment or parents can be an underrated reason for crime because of stress. Also in many parts of the world mental health treatment is taboo.

HOW TO MINIMIZE YOUTH CRIME?
HEALTHY ENVIRONMENT: Make sure that your home is free from a toxic environment.
ETHICS AND MORALS: Teach your new generation about ethics and morals, also let them decide for them self giving space for personality growth.
MENTAL HEALTH: Visit a profession from time to time. Also, spread awareness about it.
OBSERVE: Observe sudden behavior changes in the younger generation. Talk to them and try to guide them properly.
TIME: Spend time with your family.


Also, Check out my BuyMeBerries Supporters on Hive:
Bhattg
LifeSkills-TV
Ayesha-Malik
MahirAbdullah