hi! I want to share you a drawing I've made inspired by Space odyssey.
I'm a big fan of hard science fiction, specially Arthur C. Clarke books.
You maybe know 2001 space odyssey from the motion picture by Stanley Kubrik.
As you know, I draw using the mouse and vectors on adobe illustrator, so I started using the pen tool to create the shapes.
¡Hola! Quiero compartirles un dibujo que hice inspirado en odisea espacial.
Soy un gran fanático de la ciencia ficción dura, especialmente los libros de Arthur C. Clarke.
Quizás conozcas la odisea espacial de 2001 por la película de Stanley Kubrik.
Como saben, dibujo usando el mouse y los vectores en adobe illustrator, así que comencé a usar la herramienta de la pluma para crear las formas.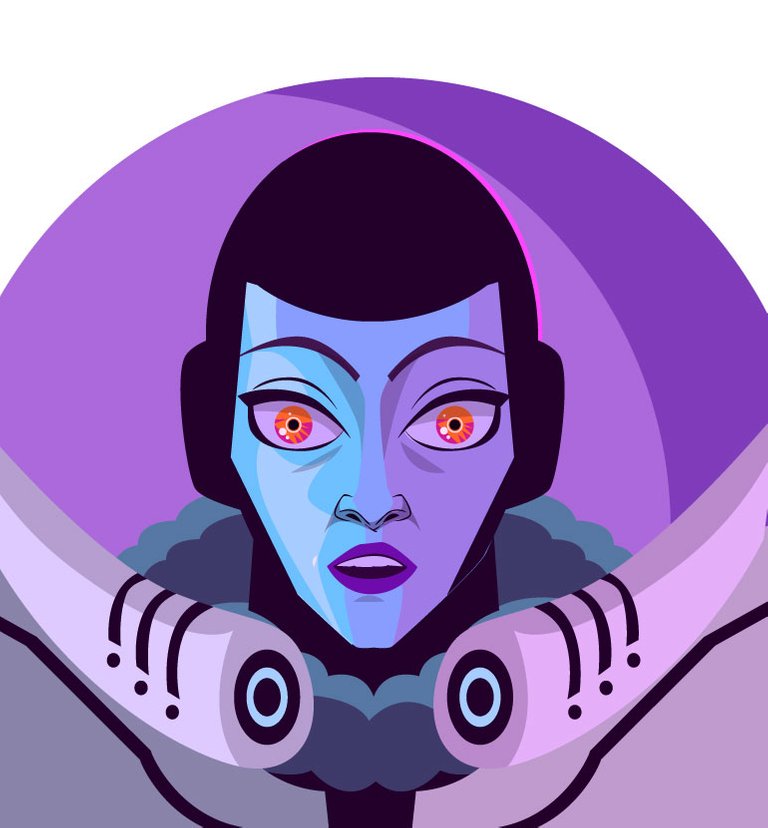 Science fiction is divided into two great branches: soft and hard.
Hard science fiction is based on real science and possible science, it has a very technical language and is very descriptive with technologies and scenarios, while soft science fiction focus more on imagination and characters.
Here I started to add some shades and gradients.
La ciencia ficción se divide en dos grandes ramas: blanda y dura.
La ciencia ficción dura se basa en la ciencia real y la ciencia posible, tiene un lenguaje muy técnico y es muy descriptiva con tecnologías y escenarios, mientras que la ciencia ficción blanda se enfoca más en la imaginación y los personajes.
Aquí he añadido degradados y sombras.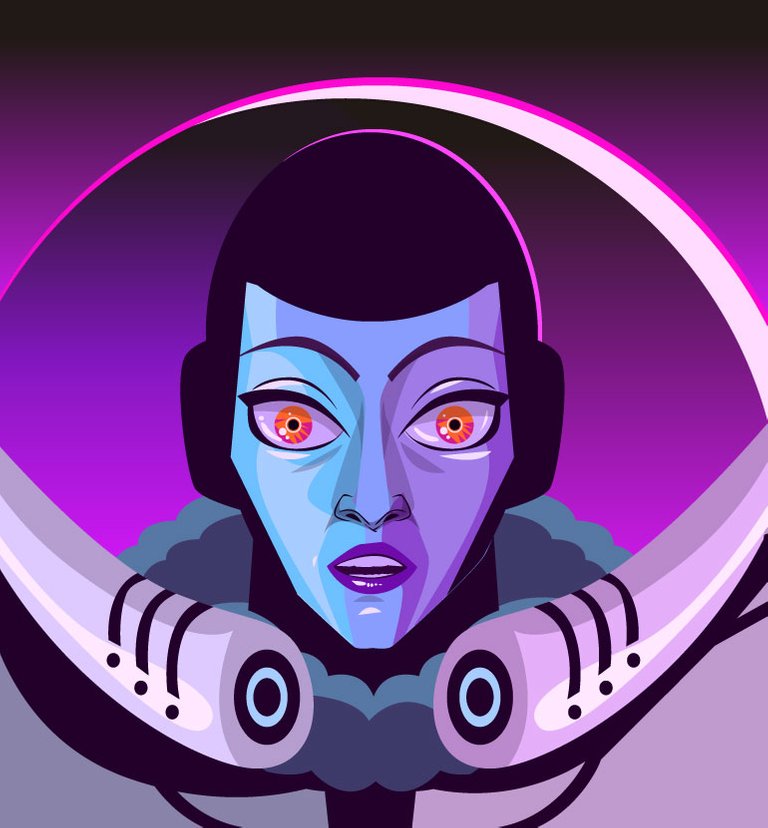 for example, for hard SF you can see Arthur C. Clarke and Isaac Asimov. it's a literature branch that grew up on the time of moon excursions, the apollo missions and the people used to be very optimistic about the technology and how it could united the countries around the globe. On media, you can find series like star trek next generation or movies like I robot, arrival, moon and the martian.
here I started the fun part, I retouched the vector art with photoshop filters, and this is the result.
por ejemplo, para ciencia ficción dura puedes leer a Arthur C. Clarke e Isaac Asimov. es una rama de la literatura que creció en la época de las excursiones lunares, las misiones apolo y la gente solía ser muy optimista sobre la tecnología y cómo podría unir a los países de todo el mundo. En los medios, puedes encontrar series como Star Trek la próxima generación o películas como Yo robot, La llegada, Moon y Marte.
aquí comencé la parte divertida, retoqué el arte vectorial con filtros de photoshop, y este es el resultado.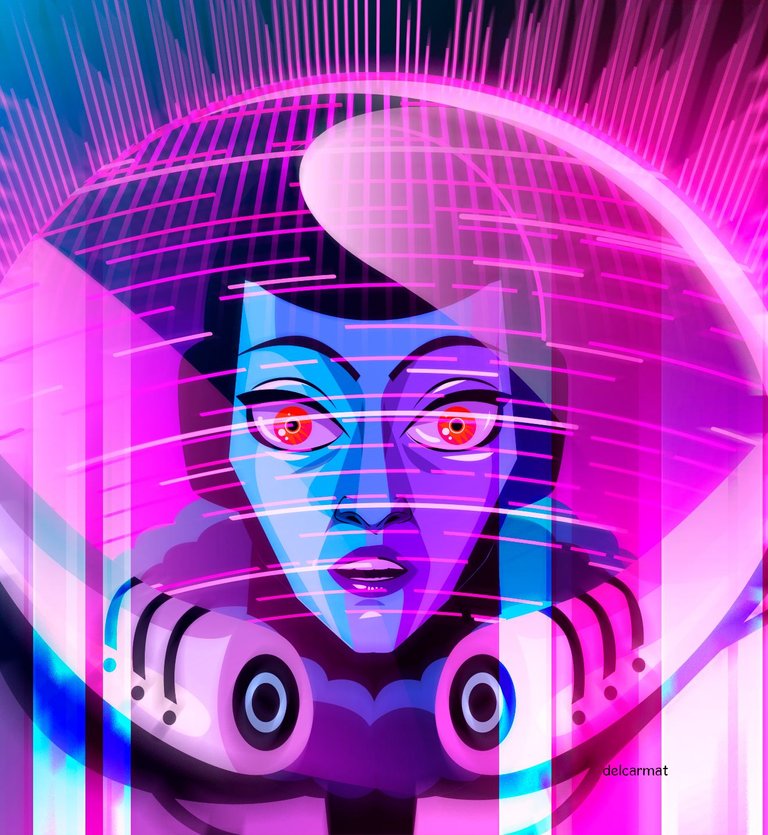 I hope you like my art :) I am uploading vector drawings all days here.
Espero que les guste mi arte :) Estoy subiendo dibujos vectoriales todos los días aquí.